California Personal Injury Lawyer
You deserve to receive strong representation and fair compensation for your injuries. With experience at some of the largest and most prestigious law firms in the country, founding partner Martin Gasparian, Esq. offers each client the experience of a large firm and the personalized attention to detail of a small business. We understand the tricks and games that big insurance companies like to play and we know how to stop them. We perform thorough investigations into your accident and injuries in order to work towards an ideal settlement or trial verdict.
Contact us today to find out what your case could be worth.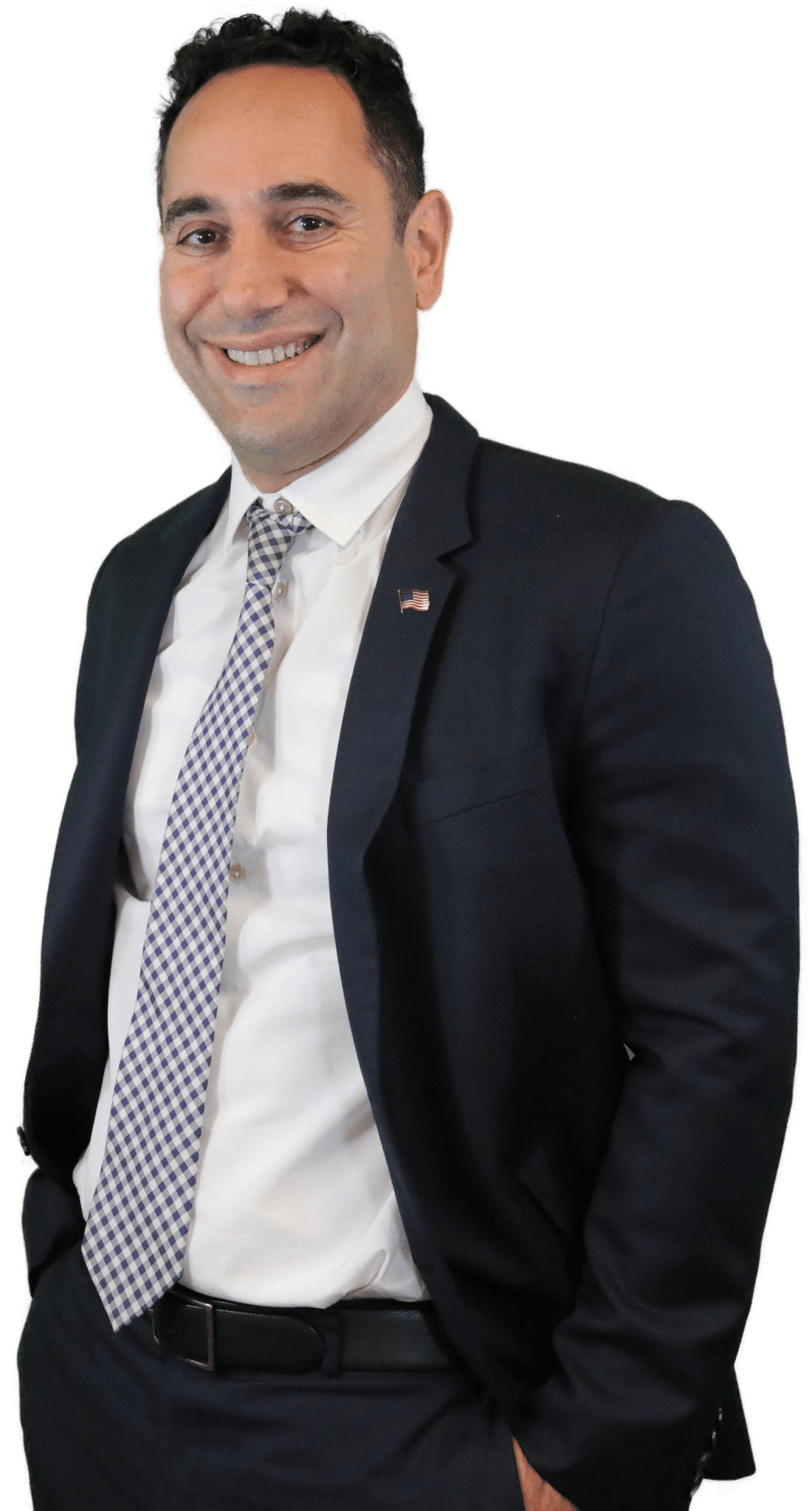 After an auto accident in California, it is important to understand your legal options. Car insurance companies often try to lure victims into taking a lower settlement than they are owed.
By California law, motorists and bikers have a shared obligation to keep our roads safe. When a motorcycle accident happens, the injured biker deserves to be fairly compensated.
In California, bicyclists are given the same rights to the road as cars. If a driver hit you while you were riding your bike, their insurance company is obligated to fairly compensate you for injuries, time from work, and other expenses.
If you trip and fall at a store, gas station, grocery store or other public location, the owner of that property may have an obligation to pay for your resulting injuries.
Distracted drivers are a huge threat to pedestrians navigating California's streets. Drivers have an obligation to exercise caution around pedestrians. Not seeing you is not an excuse.
Accidents with semi-trucks and big rigs can be terrifying and the consequences can be devastating. After a truck accident, let us focus on your financial recovery while you focus on healing.
Traumatic injuries are caused by a sudden and violent external force. They can occur at home, in public or at work. These injures are so severe that they can cause shock trauma and long-lasting physical damage.
California is a Strict Liability Dog Bite State, and owners are responsible for their dogs even if they've never attacked anyone else before. Insurers will often try to blame you or your child for their injuries, accusing you of provoking the dog. We won't let them.
At Maison Law, we know that financial compensation can't replace the loved one you lost. But it can give you peace of mind knowing the responsible party was held liable for their negligence.
When you step foot onto someone else's property – whether it is their home or a store – the property owner has a duty to keep the premises clear of hazards. This can include unmarked wet floors, tripping hazards, unsecured shelving, and other dangers.
Burns are among the most painful injuries, causing immediate and long term trauma. In California, if you suffered a burn caused by someone else's negligence, they are likely responsible to pay for your complete recovery.
While vaccines save countless lives, they occasionally cause serious harm to patients. California residents who suffer a vaccine-related injury can receive compensation through the National Vaccine Injury Compensation Program.
If you were injured on a boat, by another boater, hit while swimming or a loved one suffered severe or fatal injuries while on a commercial boat, contact us today for a free consultation.
When you have to make the decision to place a loved one in a nursing home, it's often an extremely taxing and emotional process. Ultimately, it involves you placing the safety and care of your loved one in someone else's hands.
is one of the most alarming and serious issues facing Californians. Through various walks of life, thousands of people throughout the state experience the indignity and violation of sexual abuse every year. 
Golf cart accidents are incredibly common in California, especially in beach towns. A collision between a car and a golf cart can cause severe injuries.
When your child is injured in an accident, your entire world feels like it collapses. You want to do everything in your power to help them heal. We are here to help.
Accidents involving airplanes and helicopters in California can become nightmare situations, especially if a loved on is seriously injured or perishes as a result. If the accident was caused by a mechanical failure or negligence, Maison Law can help.
Manufacturers have a duty to keep their customers safe while using their products. Unfortunately, poor designs can lead to catastrophic injuries.
Contact Maison Law today for a free, no-obligation consultation. It is a great way to explore your legal options and figure out your next steps.
Hundreds of class action lawsuits are filed every year. We can assist you with joining  some of these cases and recovering damages for your losses.
Find a location near you.