Accidents can happen anywhere at any time and in the worst cases, change lives forever.  A car crash or a workplace mishap can cause so much devastation so quickly and there are times when families are forced to pay the ultimate price with the loss of a loved one.
Someone who has been lost in a terrible accident can never be replaced, but the pain and anguish can only intensify when a senseless death is caused by the carelessness or recklessness of a person or corporation.
When someone's negligence causes your loved one's death, they should be responsible for the financial damage that it causes your family. We believe that is the least they can do after causing the pain that your family suffers.
Even still, the insurance company will try to offer you a lower settlement offer than you deserve. You need an experienced California wrongful death lawyer to stand up against the insurance company's bad policies and fight for your family. Contact Maison Law today to schedule your free consultation.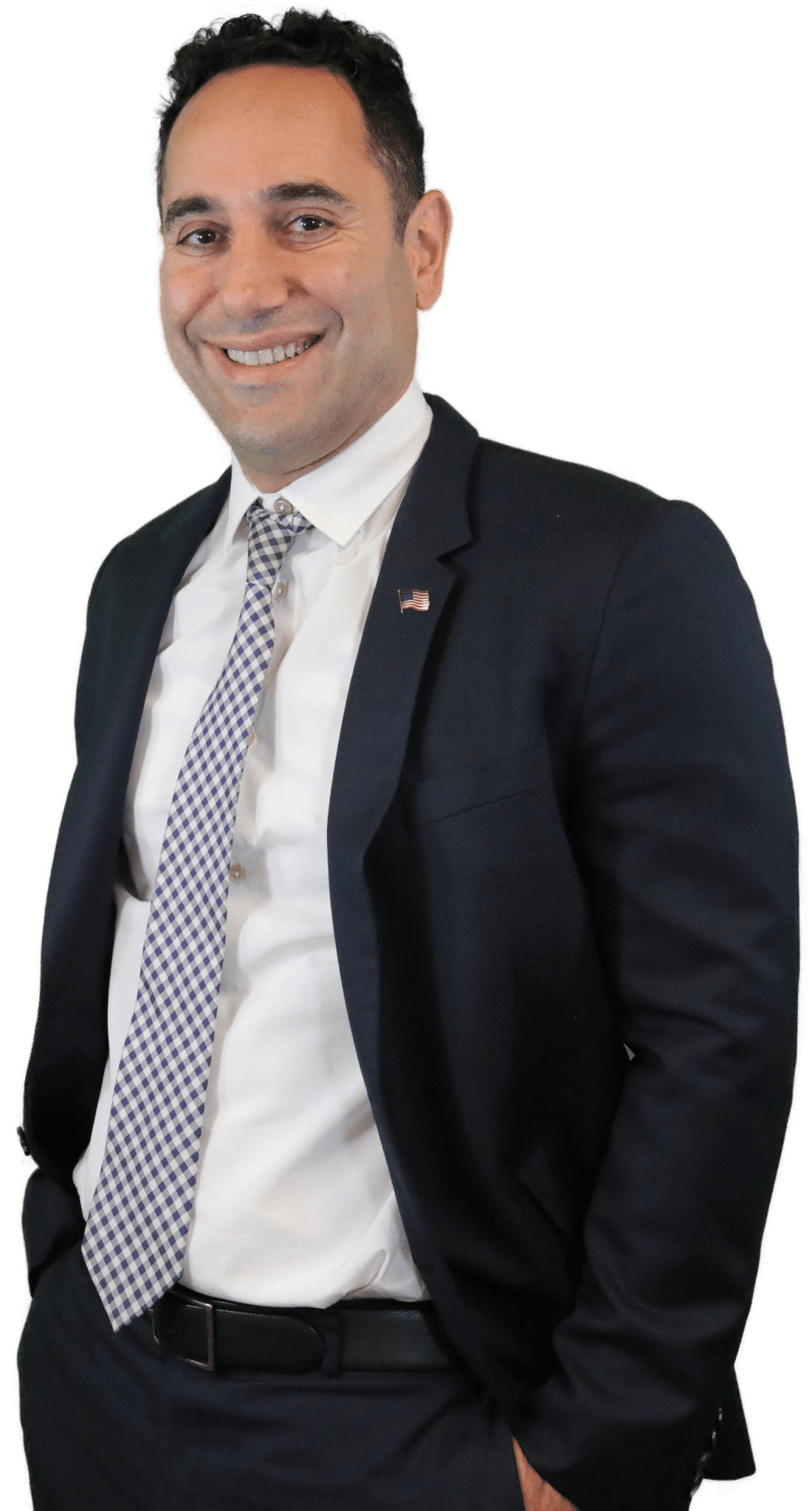 California Wrongful Death Claims Process Call Us For A Free Consulation
Call us 24/7 with No Obligations Describe Your Accident Details
We will then discuss your legal options and decide whether to move your case forward. Retain Maison Law w/ No Upfront Fees
We work on contingency. No attorney fees unless you win your case. Receive Your Compensation
We will fight for you to earn the highest possible payout for your damages.
Free Consultation for California Wrongful Death Claims
When you have unexpectedly lost a loved one in an accident, your grief is coupled with questions. Many of those questions might require immediate answers, like what to do next. This is especially true when you are responsible for paying for their medical and funeral costs or you were dependent upon their income for your quality of life.
When an accident happens due to someone else's carelessness or negligence, you might need to file a wrongful death claim against the negligent party's insurance. The insurance company will try to minimize your claim in order to pay as little as possible. The last thing you need to worry about is whether you are being taken advantage of while you try to navigate life without your loved one.
That is why Maison Law offers free consultations for the surviving family of wrongful death victims. We will answer all of your questions and help you to understand your full range of legal options.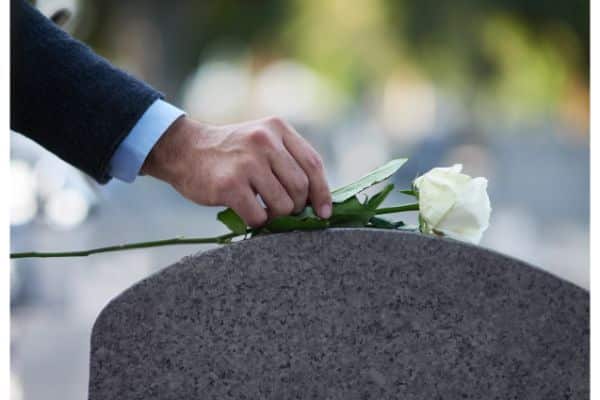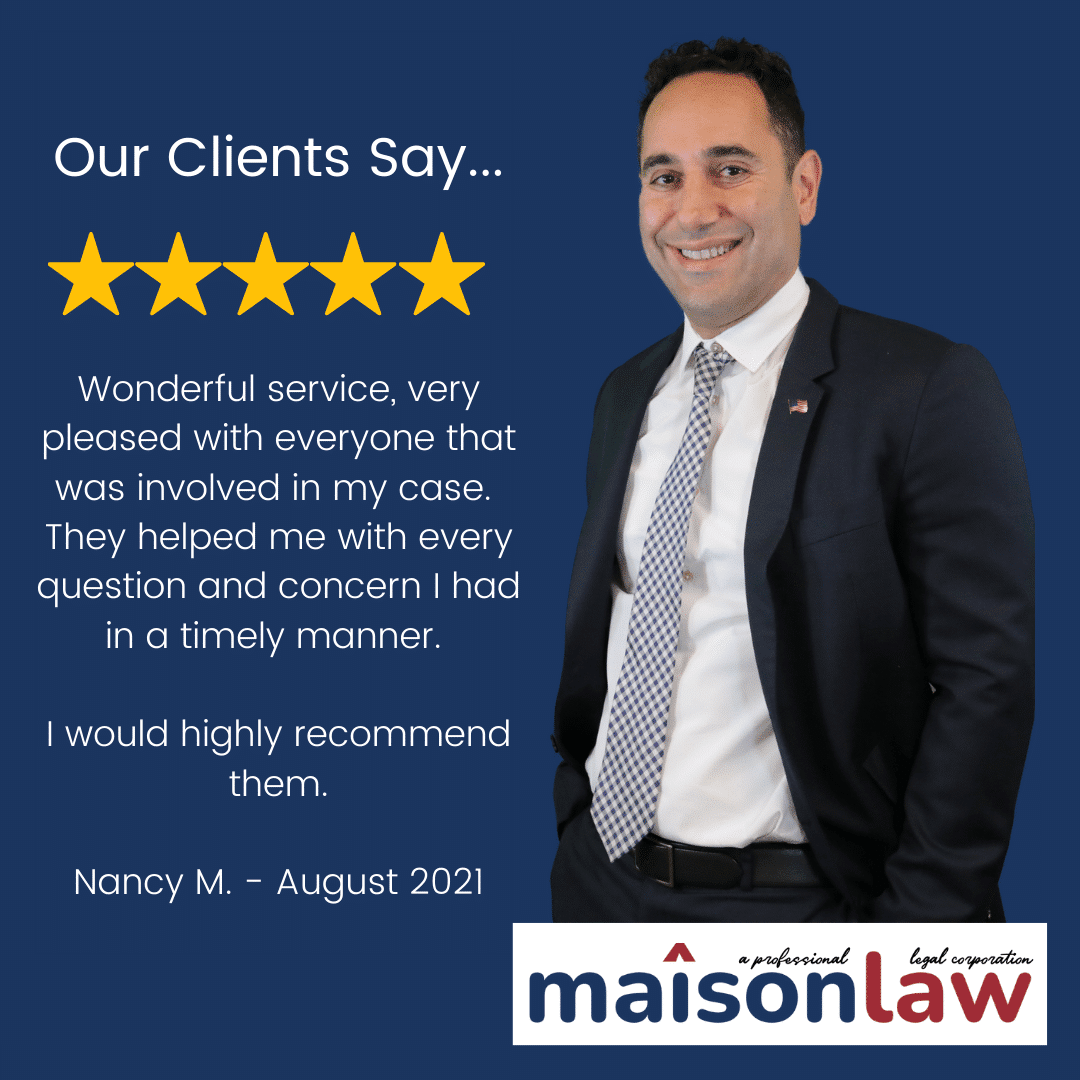 When to File a Wrongful Death Lawsuit in California
A "wrongful death" is a legal term describing the death of a victim after the intentional action or negligence of another person or company. Since the deceased can no longer provide emotional and financial support for family members, the family may file a wrongful death lawsuit to recover some of the losses they've endured.
Families should explore filing a wrongful death lawsuit any time a loved one has been lost due to the negligence of someone else. The tragic death may have been caused by a careless driver, an unsafe workplace, or an accident on someone else's property.
In all of these cases and others, there's an individual or party that may be held liable. Under California law, the insurance providers for these at-fault parties can be called upon to provide financial support to their victims and the families of their victims. 
Compensation can still be available to families even if a victim was partially to blame for their tragic accident. California's legal concept of comparative negligence allows more than one party to share in the liability for an accident. An individual or entity bearing a share of the fault in an accident would have to compensate the family up to their percentage of the blame.
California sets a statute of limitations on a wrongful death claim at two years. After two years, a wrongful death claim filed by the family will likely be rejected unless there are extenuating circumstances.
Who Can Sue in a California Wrongful Death Case?
A spouse or domestic partner of the deceased is often responsible for filing a wrongful death claim on behalf of the family after a tragic accident. Children and step-children of the victim and grandchildren can also file this civil lawsuit for the family.
A wrongful death attorney can also handle this filing on behalf of the entire family and work to collect the most financial support possible. This service can also act as a layer of protection for a grieving family who might not have the emotional strength to deal with unhelpful insurance companies and the sometimes long and frustrating claims process.
An attorney acting in the best interests of close relatives can handle these details and involve family members only when absolutely necessary.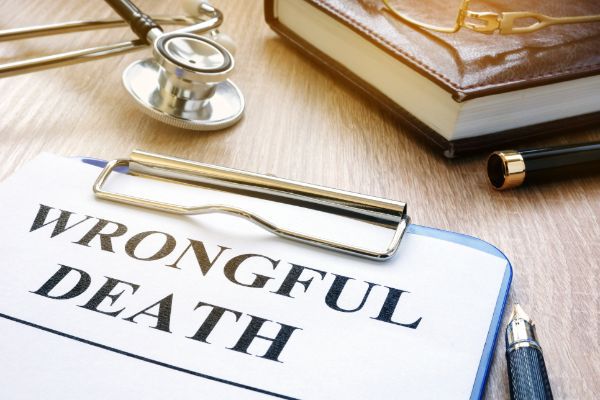 "I was involved in an accident about 3 years ago and Maison Law and their team helped me every step of the way. It was a long journey and a lot of time and hard work in getting me what I deserved. I couldn't have asked for a better law firm. I highly recommend!"
I got into a fender bender in January and was left dealing with a very unresponsive and terrible insurance adjuster who was basically forcing me to accept only 1k to close my claim prematurely. Thankfully I found Martin and Maison "Law who truly helped ease my mind, took care of my car, rental, treatment and got me an AMAZING settlement in time for Christmas."
"Martin Gasparian and the whole Maison Law team were there for me when I was involved in an accident. They held my hand every step of the way and took care of all my needs. They listened to all my concerns and put my mind at ease and made the whole process pain free. I would definitely refer friends and family to Maison Law.
Damages for Wrongful Death Cases in California
Families will need full support after the loss of a loved one due to the negligence of an at-fault party. Unfortunately, insurance companies won't provide financial help to families automatically, even though it would be the right thing to do.
Close relatives should file a wrongful death claim with the help of a skilled wrongful death attorney. One of the purposes of this lawsuit is to list the hardships the family needs assistance with.
Families can seek compensation for these damages and more:
Funeral and burial costs.
Emergency services fees for accident scene response and any medical care provided before the victim passed on.
Estate settlement expenses.
Income the deceased can no longer provide the family in the future through employment and other sources.
Emotional trauma. The anguish family members must deal with now and the loss of the victim's emotional support in the years ahead.
Do I Need a Lawyer to File a Wrongful Death Claim in California?

While you do not need a lawyer in order to file a wrongful death claim in California, it is highly recommended. Insurance companies will try to take advantage of the victim's circumstances and offer a lower settlement than is owed. An experienced California wrongful death lawyer will protect their clients against the insurance company's tactics and protect the interests of the grieving family.
Close relatives may have a difficult time determining what they'll need to pay immediate bills like funeral expenses and emergency response and other medical fees. They could also struggle to put a dollar amount on the hardships that will come in the years ahead. This includes the care, guidance, and financial support the victim can no longer provide for the family.
A lawyer works to protect the family's rights and their future when negotiating a wrongful death case settlement. Every hardship a family faces must be considered. A skilled lawyer also strives to handle these tasks while providing as little disruption to the grieving family as possible.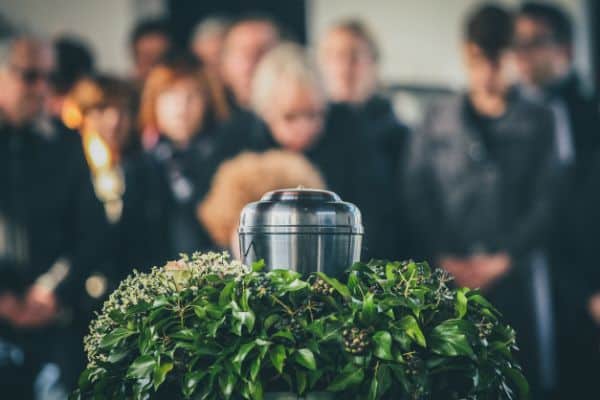 Common Questions About California Wrongful Death Cases
Contact a California Wrongful Death Lawyer Today
Martin Gasparian, of Maison Law, wants to protect the rights of families who have already been put through so much. Families will have suffered through the tremendous shock of suddenly losing a loved one while also having to face a future without the love and support the deceased would have continued to provide.
The aftermath of a tragic event can leave a family to face stacks of invoices, including the normal monthly bills of car payments, and rent and mortgage fees. The end result can bring a family close to bankruptcy while waiting on those responsible to accept blame and lend support for their mistake.
Contact Maison Law so that we can oversee your case and make sure insurance companies aren't allowed to subject your family to their common tricks. They like to drag their feet on a claim and then offer an unfair settlement when they think a family is desperate enough to sign off on it. Allow a local attorney to turn the tables on them and make sure your family's needs don't go ignored.