Maison Law represents people injured by boats and watercraft such as jet skis throughout the State of California.
If you were injured on a boat, by another boater, hit while swimming or a loved one suffered severe or fatal injuries while on a commercial boat, contact us today for a free, confidential consultation and case evaluation.
Do I Need to File a Personal Injury Claim?
If a boating accident results in a serious injury, like a broken bone, then victims should probably file a claim against a negligent boat driver. This claim helps them secure compensation for all medical costs and the income they lose while having to miss work.
Unfortunately, a day of boating fun can also lead to serious collisions. Boating is often a high-speed, high-traffic, hazardous activity.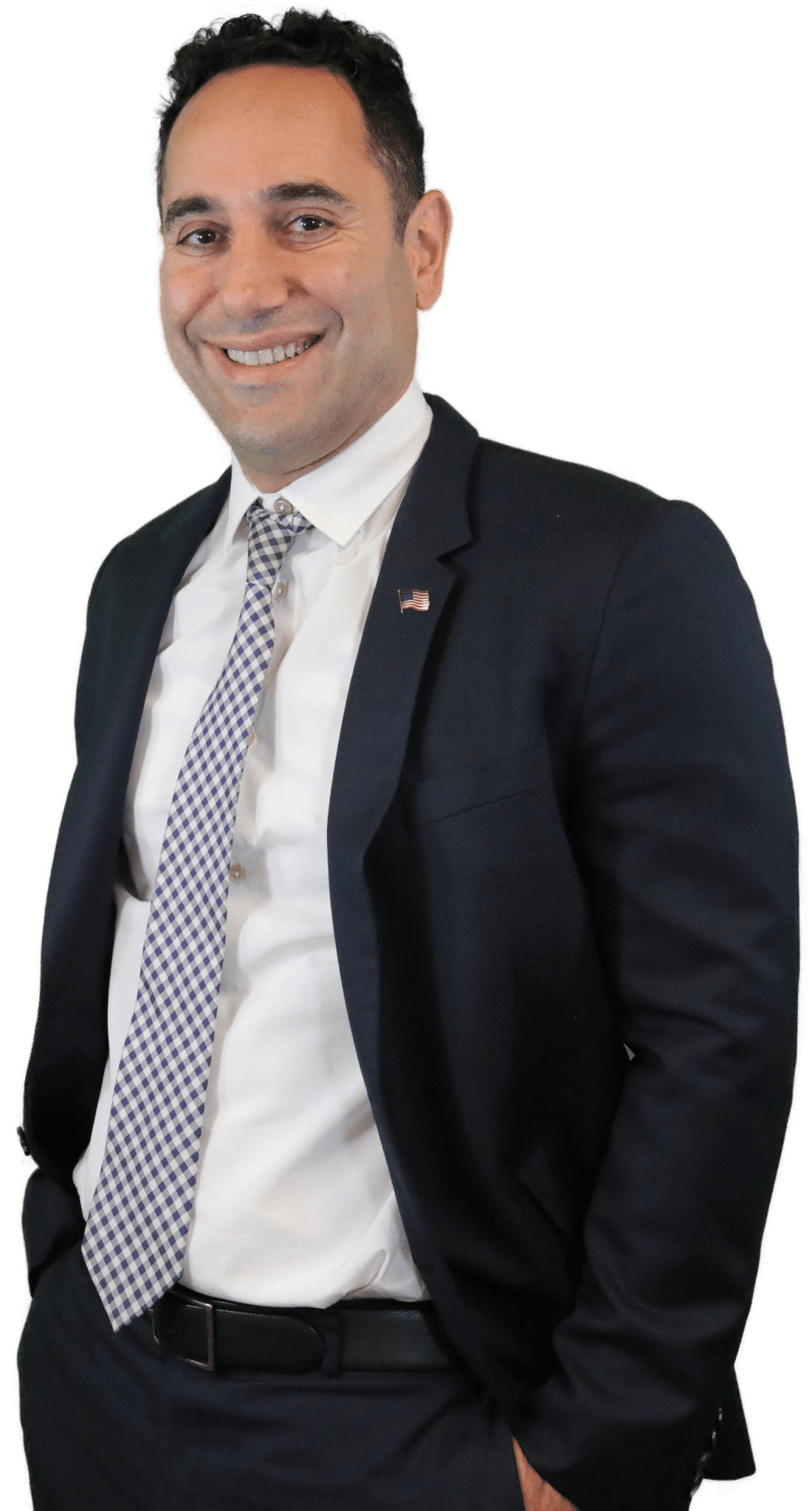 California Boating Accident Injury Claims Process Call Us For A Free Consulation
Call us 24/7 with No Obligations Describe Your Accident Details
We will then discuss your legal options and decide whether to move your case forward. Retain Maison Law w/ No Upfront Fees
We work on contingency. No attorney fees unless you win your case. Receive Your Compensation
We will fight for you to earn the highest possible payout for your damages.
A boat collision may just send someone off their seat for a few scratches and bruises. In this case, a claim can be filed for boat repair costs, but if injuries aren't all that serious, there likely won't be a reason to file an injury claim.
But when a boating injury involves a broken arm, a Traumatic Brain Injury, a deep cut, or another major wound, it's important to speak with an experienced injury lawyer to understand the benefits available to you.
A reckless boat captain or a negligent boat charter company should be responsible for the hazards they expose victims to. Injured victims may face expensive surgery and physical therapy sessions. They may end up with a permanent scar or a permanent physical disability. An experienced California personal injury attorney can help you hold every at-fault party in your accident fully liable for the costs of recovery.
Who is Liable in a Watercraft Incident?
Determining who is responsible for the medical bills and other damages resulting from a boating accident may be the most important part of a personal injury claim. You'll want to hold every person or business that contributed to your accident accountable.
When more than one party is responsible, you may file claims against multiple insurance companies. This gives you a better chance of earning enough support to pay all of your recovery expenses.
This is just a partial list of those parties that could be found at fault and owe you support after an accident:
Boat driver. Boat operators and "captains" could be driving while impaired by drugs or alcohol. They may be acting recklessly and traveling too fast. Their inexperience behind the wheel of a boat could lead to a tragic outcome. This liability also applies to the operators of jet skis.
Boat passengers. Those inside or outside a boat could attempt a dangerous stunt that harms another passenger.
Boat rental companies, marina owners and operators, and cruise operators. If you get hurt on a boat, on a dock, or in a place of business, the company could be liable.
The boat owner. The owners may be responsible when their boats are lent out to another person. They may share in the liability even if they aren't present.
Boat manufacturer. A faulty part or design flaw could lead to an injury. A carbon monoxide leak could cause poisoning.
How is "Negligence" Proven in a Boat Crash?
Boating accidents along the California coastline or on a lake or river generally play out like car accidents. There is usually a boat driver or operator responsible for the safe piloting of the craft. They also owe their passengers and everyone they share a body of water with, a legal "duty of care."
This duty of care means they take precautions to make sure people in the boat, outside the boat, and in other boats are kept reasonably safe. Boating company owners and operators also have a duty of care to keep customers safe from the time they step into a marina or on a dock and board a boat, until they get back in their cars to go home.
In boat accidents, negligence is determined if:
A boat captain or a business owner owed the victim a duty of care.
That the duty of care was ignored or violated.
The duty of care caused or contributed to a boating accident.
The boating accident caused an injury and other damages.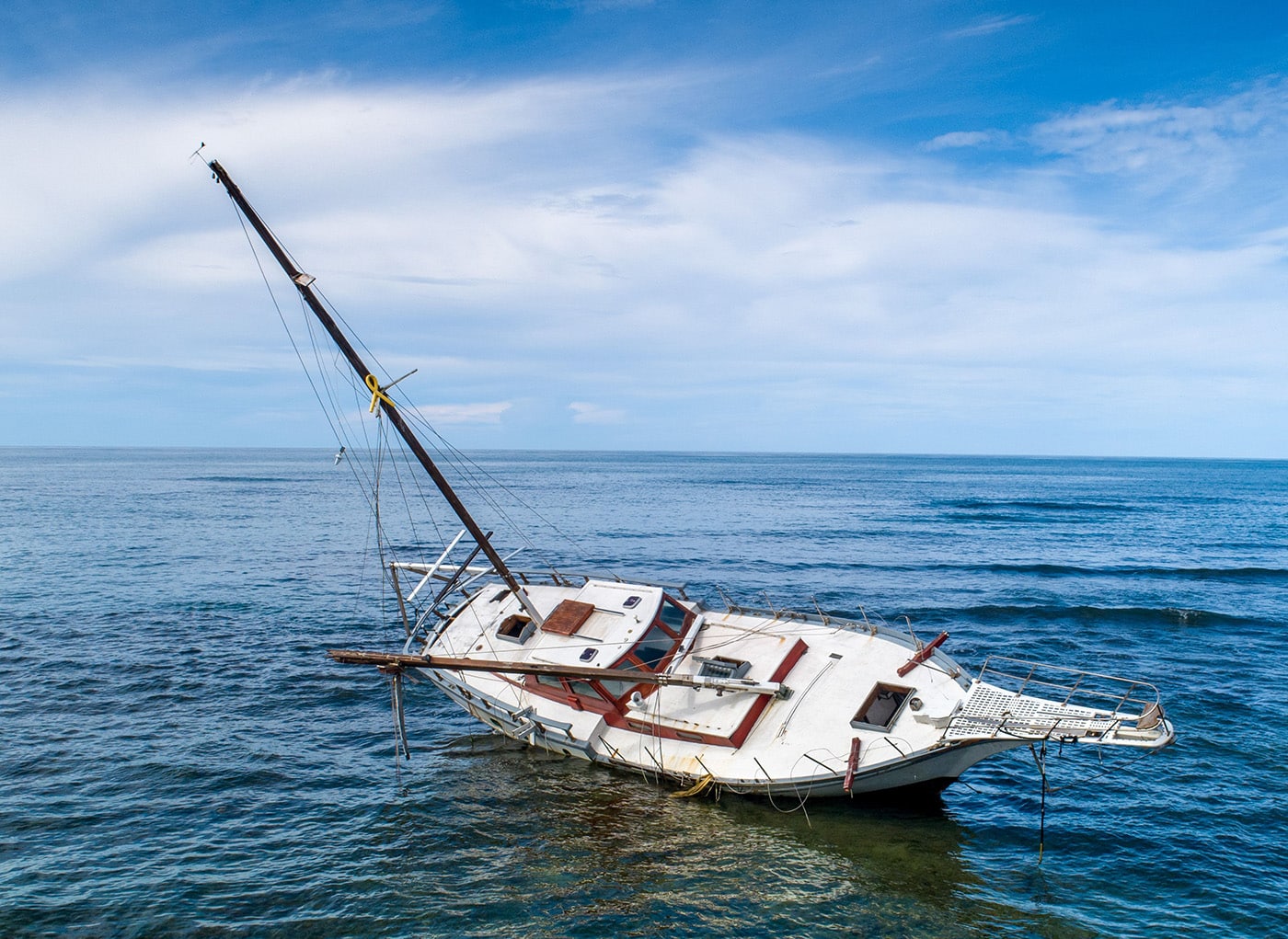 When boat drivers and company employees act carelessly or recklessly and someone gets hurt, they can be held legally liable. They'd be required to provide support to all injured victims as they heal and to pay for all property damage. Your California boat accident lawyer fully investigates your accident and those responsible to find out who should share in the blame.
All evidence available is gathered along with witness and expert testimony to build a strong case that clearly shows the negligence involved. This evidence is submitted to insurance adjusters and it prevents them from finding ways of avoiding taking full responsibility for their policyholders. Your lawyer forces them to provide a boating accident settlement check that covers every hardship you and your family have been put through.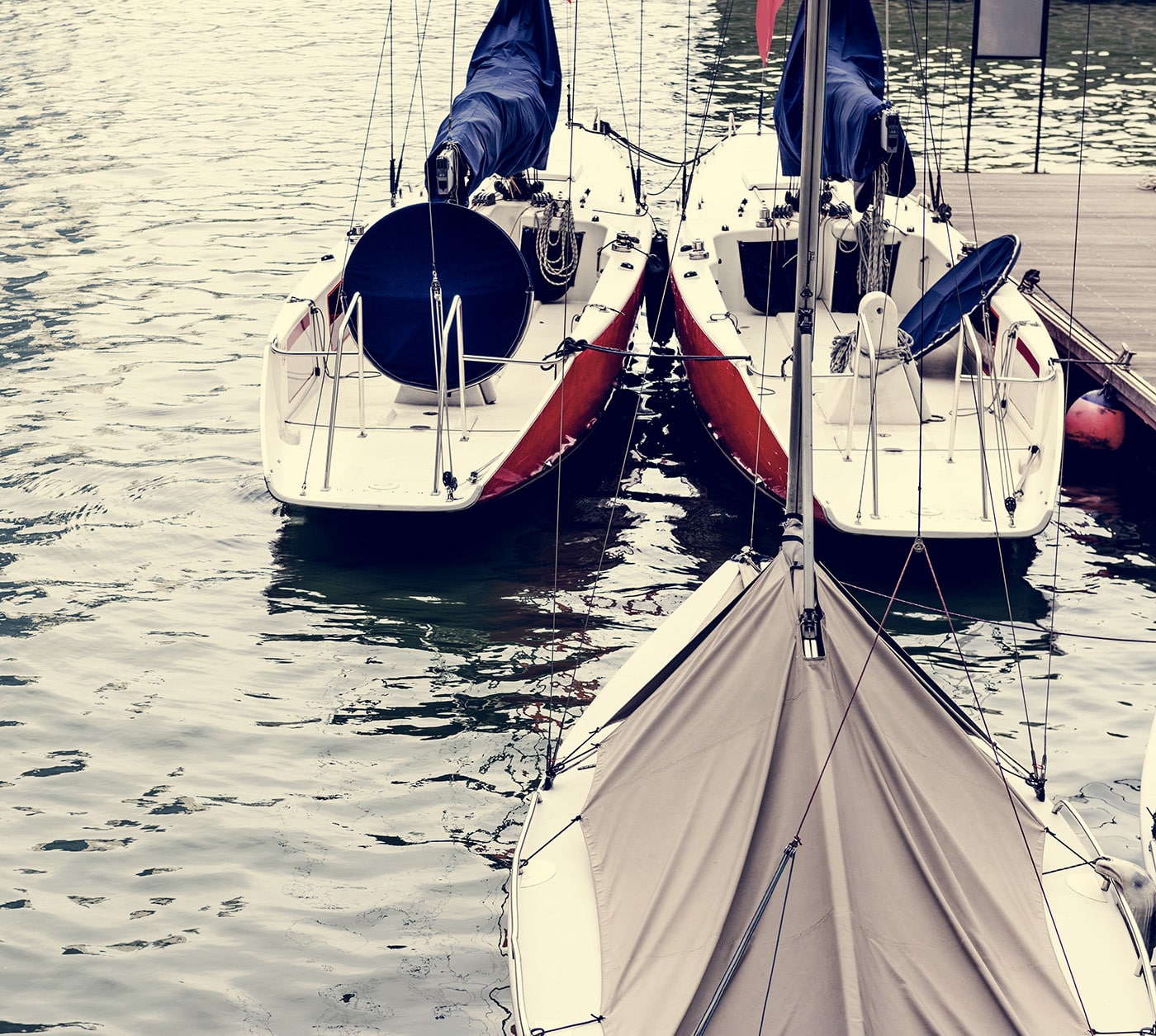 Examples of Negligence and Common Causes of Boat Accidents:
A trip out on the water makes for the perfect day, but it's everyone's responsibility to make sure a day at the lake is safe and accident-free.
Unfortunately, just like being on a California freeway, no matter how safe you drive, it's often impossible to avoid all the mistakes other drivers make.
These are just some of the things boating officials say most commonly lead to accidents on California lakes:
Speeding Boat Drivers
Distracted Boat Drivers
Aggressive and Reckless Boat Drivers
Boating Operator Inexperience
Underage Boat Drivers
Alcohol Use
Boat Maintenance Neglect
Inexperienced boaters or boaters who don't know the rules on the water end up causing many accidents. It's any boat owner and driver's legal responsibility to study the boating regulations posted by the California Parks and Recreation Department.
These guidelines must be followed to prevent accidents and injuries. When it can be proven that boat captains didn't know or didn't follow the regulations, it's much easier to hold them liable for their mistakes.
"I was involved in an accident about 3 years ago and Maison Law and their team helped me every step of the way. It was a long journey and a lot of time and hard work in getting me what I deserved. I couldn't have asked for a better law firm. I highly recommend!"
I got into a fender bender in January and was left dealing with a very unresponsive and terrible insurance adjuster who was basically forcing me to accept only 1k to close my claim prematurely. Thankfully I found Martin and Maison "Law who truly helped ease my mind, took care of my car, rental, treatment and got me an AMAZING settlement in time for Christmas."
"Martin Gasparian and the whole Maison Law team were there for me when I was involved in an accident. They held my hand every step of the way and took care of all my needs. They listened to all my concerns and put my mind at ease and made the whole process pain free. I would definitely refer friends and family to Maison Law.
Boating Under the Influence on California Waterways
According to the US Coast Guard, Boating Under the Influence (BUI) is involved in about a third of all recreational boating fatalities.
The coast guard, police harbor patrols, the California Division of Boating and Waterways, and other law enforcement officers work to keep California boaters safe. That means checking boat operators for intoxication.
Like a car accident, the blood alcohol of victims and those at-fault is considered after a boating accident. As per California Harbors & Navigation Code 655, the legal limit for boat operators is the same as for motorists. You can't have a blood alcohol content (BAC) of .08% or more. Commercial boat operators must have a BAC under .04%.
Boat drivers found guilty of Boating Under the Influence (BUI) of drugs or alcohol can face large financial penalties and the loss of a boating license. Prison time is also possible if an accident causes injuries or tragic fatalities.
A BUI suspect may face charges and a criminal trial, but victims and their families don't have to wait on the outcome to move forward with a boating injury claim. This civil claim targets the boater's insurance company and will be resolved separately.
What "Compensation" is Available after a Boat Accident?
Boating accident victims would file a claim for damages against a captain's boating insurance or against the captain if the at-fault driver didn't have insurance. If an insurance company rejected an injury claim, a California boat accident lawyer would help you file a lawsuit. It may be necessary to confront the boat insurance provider in court. However, most personal injury claims are settled before a trial is necessary.
These are just a few of the things that factor into the amount you could receive in a boating accident injury settlement check or in a court judgment:
Medical care now and any care expected to be necessary in the future.
Fees for emergency response and ambulance transport.
Costs associated with a permanent disability. For example, lifelong assistance may be needed when a victim loses a limb, loses mobility, suffers an eye injury, or has a serious brain injury.
Physical pain. When victims must endure extreme pain in an accident and during recovery, compensation should be provided.
Emotional trauma. The trauma experienced in an accident and the anxiety and depression felt during recovery also factor into the support victims receive.
Lost wages while a boating accident victim misses work.
Wrongful death benefits. Families who lose a loved one in a boating accident due to someone else's mistake should file a wrongful death claim. This asks the at-fault boater's insurance provider for help with funeral costs and in paying leftover medical bills. The weekly income the deceased can no longer provide in the future should also be part of any settlement.
Are All Boats in California supposed to be Insured?
Boating insurance isn't mandatory in California. Although, if you are making payments on a boat, you may be required by the lender to maintain insurance. All boaters should strongly consider getting insurance.
A boating/watercraft accident policy can provide compensation to anyone you hurt so that you don't go bankrupt after an accident. This coverage may also provide support to you and your family if any of you are struck by another driver who doesn't have insurance.
When an at-fault boater doesn't have insurance coverage for a boat accident, you may be facing a difficult challenge when you seek injury support. If you sue boaters, they may have limited financial assets to help you pay for your medical recovery. You may get nothing at all. Your injury recovery costs may have to come out of your own pocket and rely on your health insurance coverage.
After a serious accident, it's a good idea to consult with a personal injury lawyer to make sure there aren't options for getting support you haven't considered.
You can visit our page on California boat accident insurance requirements for more information.
What To Do After a Boat Accident:
Your attorney may be able to mount a full investigation into what happened to you, but your lawyer won't be with you at the scene on the day it happens. The moments after an accident will be the best time to secure evidence of fault and negligence if you are able.
If you are involved in a watercraft collision or hurt in any other sort of accident around the lake, try to secure these details on the scene:
Dial 911. Make sure injured victims receive immediate treatment. Allow EMTs to examine all injuries. Go to the emergency room if necessary. Tell investigating officers everything you remember about how the accident unfolded.
Take pictures. Take photos of boat damage. Show any visible injuries. If you see signs that the other boat operator consumed alcohol or drugs, show that. If you are hurt in a fall at a marina or on a dock, take photos of the obstacle that sent you down.
Exchange information with the other boat operator or motorist. Get boat registration information and insurance information if available. If you are hurt on a boat tour get the operator's employee number and employer information.
Talk to witnesses and get contact information.
Preserve evidence. Save all damaged personal property. Don't throw out bloody clothing and don't wash it. Don't get rid of a damaged boat.
See your doctor. After an accident, get yourself and your family members checked out by your family physician and any specialists the doctor recommends. Save all medical invoices.
Talk to a skilled California boat accident lawyer to find out how to hold an at-fault party liable.
Reporting a Boat Accident in California:
When a boating accident results in serious injuries and/or expensive damage, it must be reported to the California Division of Boating and Waterways (DBW).
Reports must be submitted to DBW within 48 hours of an accident that involves:
Death occurring within 24 hours of the accident
Disappearance of a person
Injury beyond first aid
Reports must be submitted to DBW within 10 days of an accident that involves:
A person who dies more than 24 hours after an accident occurs
Property damage exceeding $500, or there is a complete loss of a vessel
There is a link to a boating accident report form that can be submitted online on the California Division of Boating Waterways page about reporting boat accidents. You'll need to create a log-in to use it. There's also information on how to send off a report by mail.
A peace officer, harbor patrol officer, or another emergency responder could fill out an accident report. This would mean you wouldn't have to report it yourself, but make sure to confirm with the officer that the report will be filed.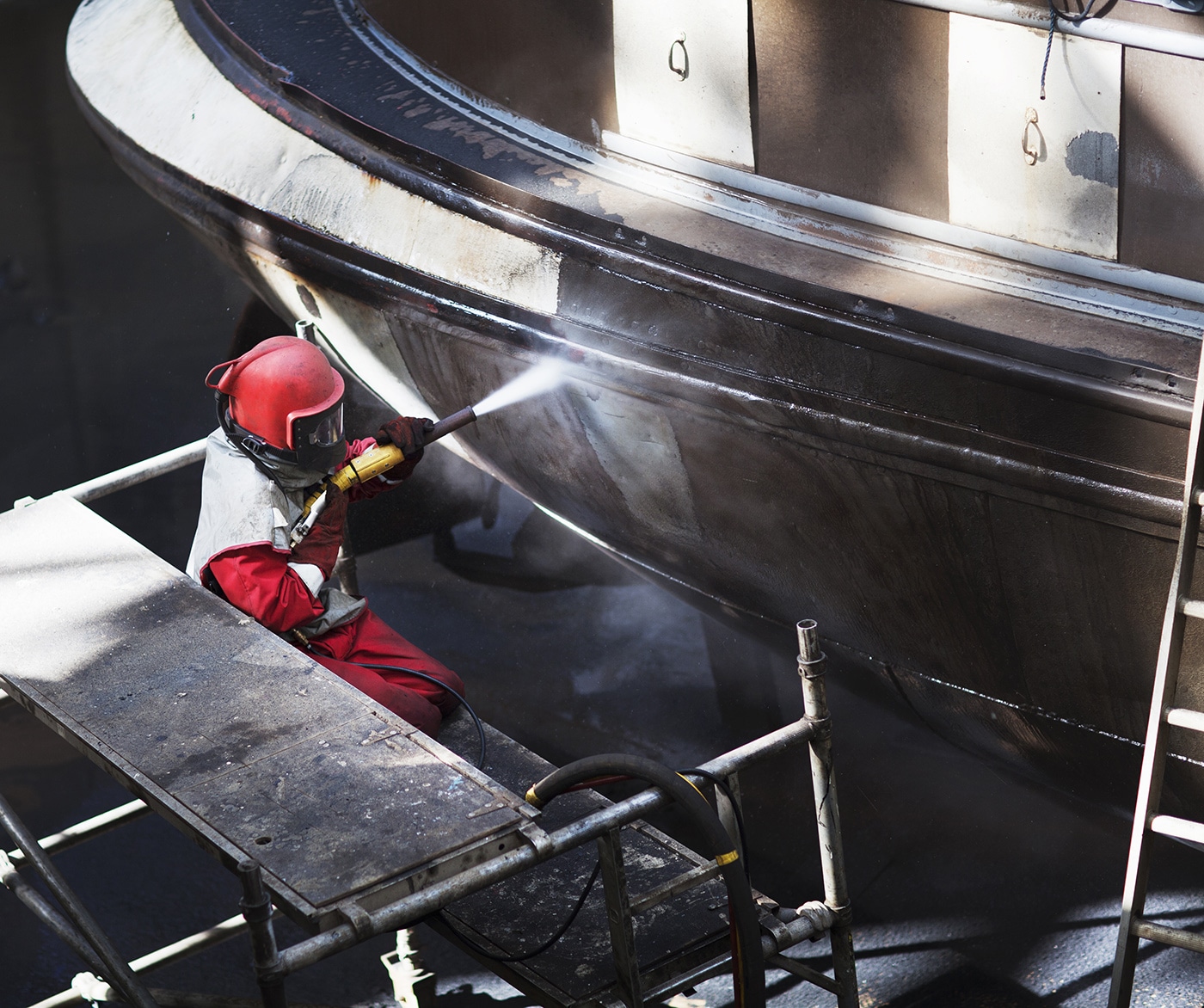 Common Insurance Defenses for Injuries:
Just because a reckless boater has insurance doesn't mean you will be treated fairly by their insurance company. Many insurance companies boost their profits by trying their best to limit the amount of compensation they must pay out to victims.
Insurance adjusters can use these common tactics and others to try to pay you nothing at all or reduce the amount provided:
Delayed Response: Insurance adjusters can purposely delay responding to your boating accident claim. They hope you get desperate as hospital bills and your normal monthly bills, like the rent, and credit card payments build up.
"Lowball" Settlement Offers: After you've been left to wait, insurers can offer you far less than you'll need to financially recover, hoping you are desperate enough to accept. Your lawyer helps you identify lowball offers and demand more.
Denying Your Claim: Insurance adjusters may just reject your claim. They may use some fine print in the policy as an excuse or try to falsely accuse you of causing the accident. The evidence your lawyer gathers is the best way to force a boating insurance company to reconsider under the threat of a lawsuit
Frequently Asked Questions About California Boating Accidents
Contact a California Boat Accident Lawyer Today.
Attorneys are not always needed for basic property damage claims or scrapes and bruises, but you should always consult a seasoned injury attorney after any crash resulting in a serious or fatal injury.
If you or a loved one are hurt due to someone's negligence on the water, contact a skilled California boating accident lawyer like Martin Gasparian, the founder of Maison Law. Mr. Gasparian offers a free, no-risk case consultation to all victims and their family members.
If you choose Maison Law to represent your injury claim, you won't need any upfront money. We don't get paid unless we win your case for you. Then, the attorney fee comes out of the settlement money surrendered by the insurance company.