When you have to make the decision to place a loved one in a nursing home, it's often an extremely taxing and emotional process. Ultimately, it involves you placing the safety and care of your loved one in someone else's hands. While nursing homes and other care facilities are designed to provide your loved one with an elevated level of care, other factors and circumstances sometimes don't allow that to happen.
Not only can your loved one be placed in vulnerable situations while in a nursing home, but they can also unfortunately be at risk of abuse or neglect in these facilities. Such a broad topic requires experience and knowledge from our California personal injury lawyers. We can help you understand what your rights are, as well as what you need to do to both holds these facilities accountable and make sure your loved one gets the care they deserve.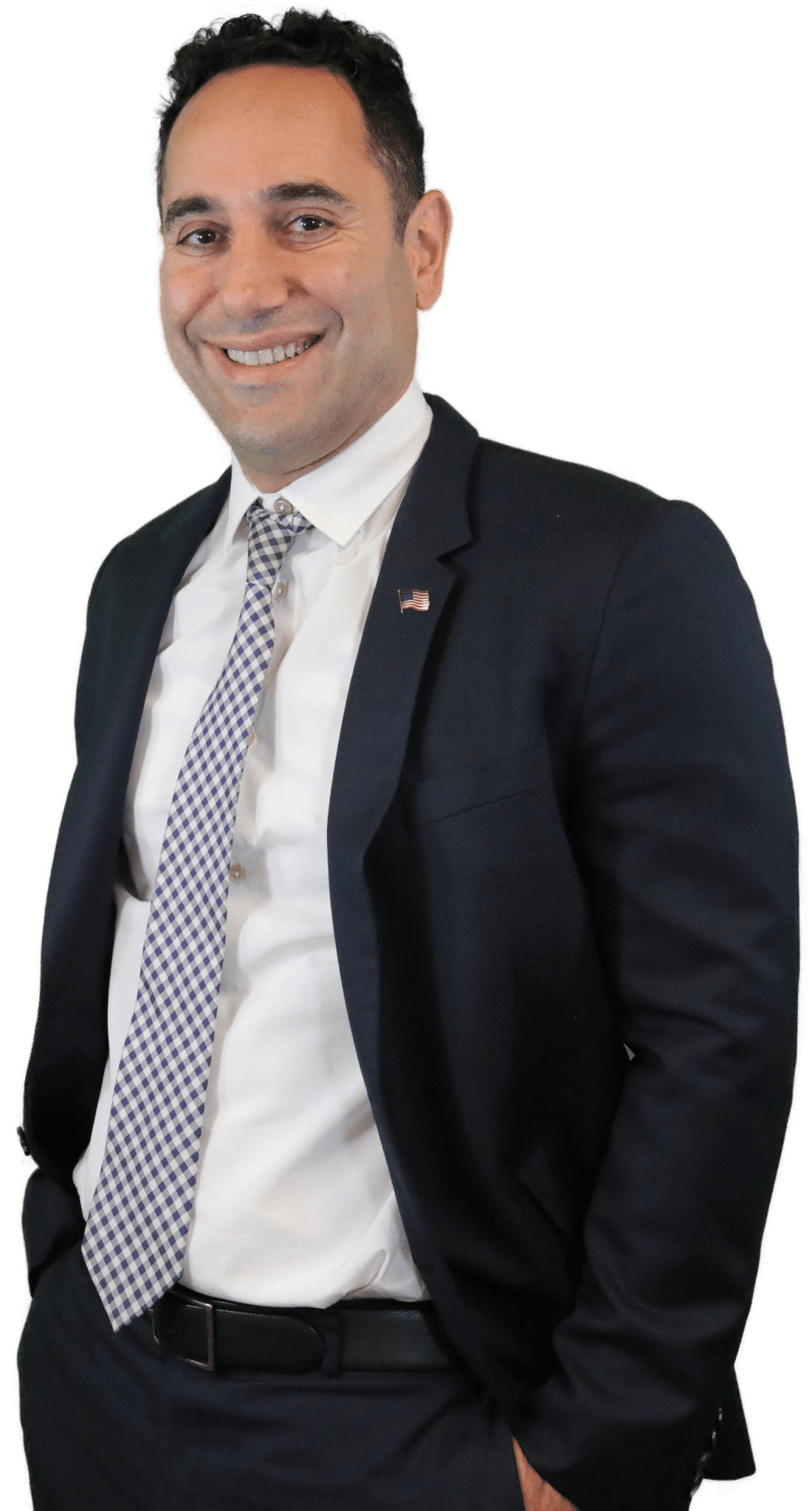 California Nursing Home Abuse Claims Process Call Us For A Free Consulation
Call us 24/7 with No Obligations Describe Your Accident Details
We will then discuss your legal options and decide whether to move your case forward. Retain Maison Law w/ No Upfront Fees
We work on contingency. No attorney fees unless you win your case. Receive Your Compensation
We will fight for you to earn the highest possible payout for your damages.
Free Consultations For Victims of California Nursing Home Abuse
At Maison Law, we are well aware of how devastating cases of nursing home abuse can be. Not only can they be complex, but they also require a deep understanding of the laws and regulations that govern nursing homes in California. Our team of experienced nursing home abuse lawyers has a track record of success in these cases and will be able to use our knowledge and expertise to help you and your loved ones get the compensation and justice that you deserve. Contact us today for a free consultation to learn more.
How Widespread Is Nursing Home Abuse in California?
Nursing home abuse is a serious issue in California, as well as throughout the United States. It is defined as the intentional or neglectful act by a caregiver or staff member that causes harm to a resident in a nursing home. According to the National Center for Elder Abuse (NCEA), there were 54.1 million elderly adults currently living in nursing homes or other care facilities in 2020. By 2040, that number is expected to increase to about 80 million.
In California, the Office of the Attorney General found that there are:
1,300 licensed nursing homes housing around 110,000 residents.
150,000 residents in 7,500 residential care facilities.
150,000 other residents in unlicensed nursing homes.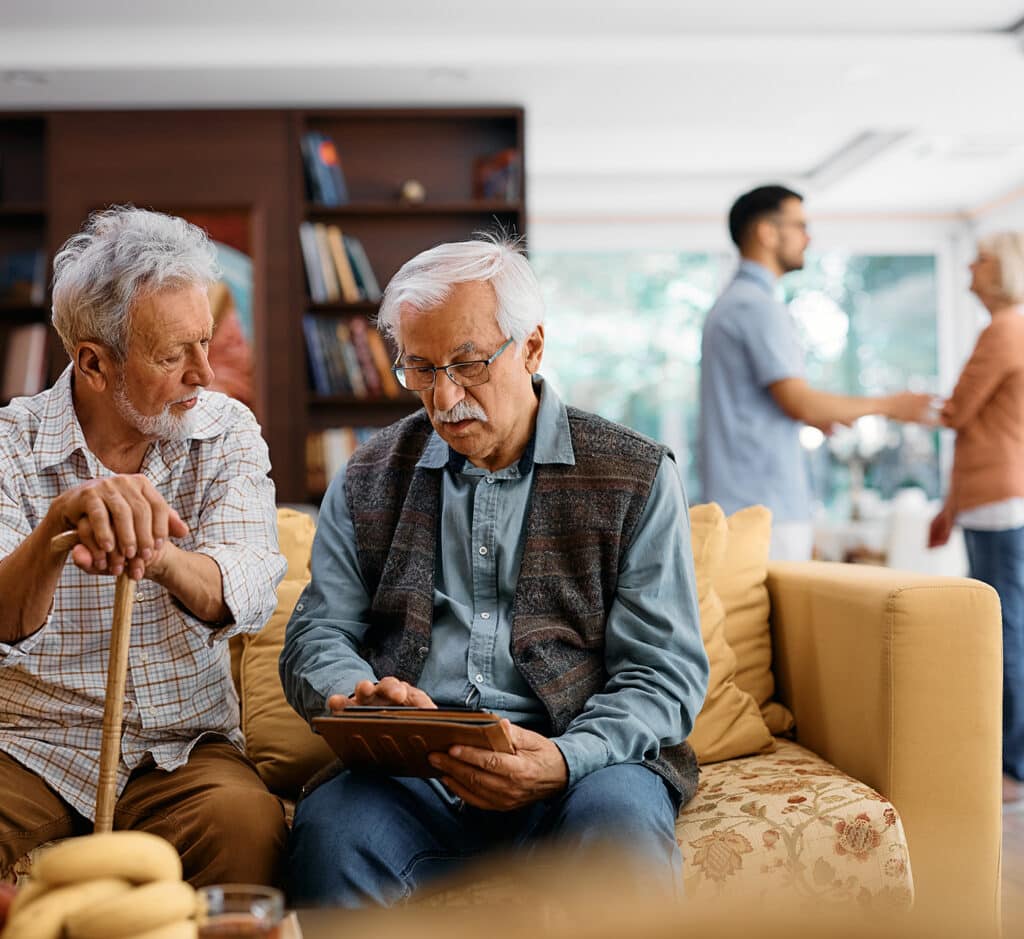 As the data shows, nursing home abuse will continue to be a problem in both California and throughout the country. Worse yet, this abuse can take various forms, including physical, emotional, sexual, financial, or neglect.
However, simply knowing the signs of nursing home abuse is only part of the equation, the other part is understanding what to do when you suspect your loved one is being abused or neglected in their nursing home or care facility.
Understanding Nursing Home Abuse in California
Nursing home abuse is a rather broad topic that covers a variety of different forms of treatment and conduct on the part of the care providers and facilities where your loved one resides. While it covers virtually any form of mistreatment, neglect, or exploitation of your loved one, it most often involves the following types of abuse:
Physical
Emotional
Financial
Sexual
Another element involves neglect, which has its own set of circumstances for your loved one. Most often, nursing home neglect takes the following forms:
Failure to provide basic needs such as food, water, or hygiene
Lack of proper medical care, leading to untreated illnesses or injuries
Lack of proper supervision, leading to accidents or falls
Failure to maintain a clean and safe environment
Inadequate staffing levels, leading to neglect or burnout of staff
Failure to assist with activities of daily living, such as bathing, dressing, and using the restroom.
Medication mismanagement or neglect
The California Department of Public Health is responsible for investigating complaints of abuse and ensuring that nursing homes comply with state and federal regulations. Victims of nursing home abuse in California have the right to file a complaint, and can also seek legal action to hold the abuser liable for their actions.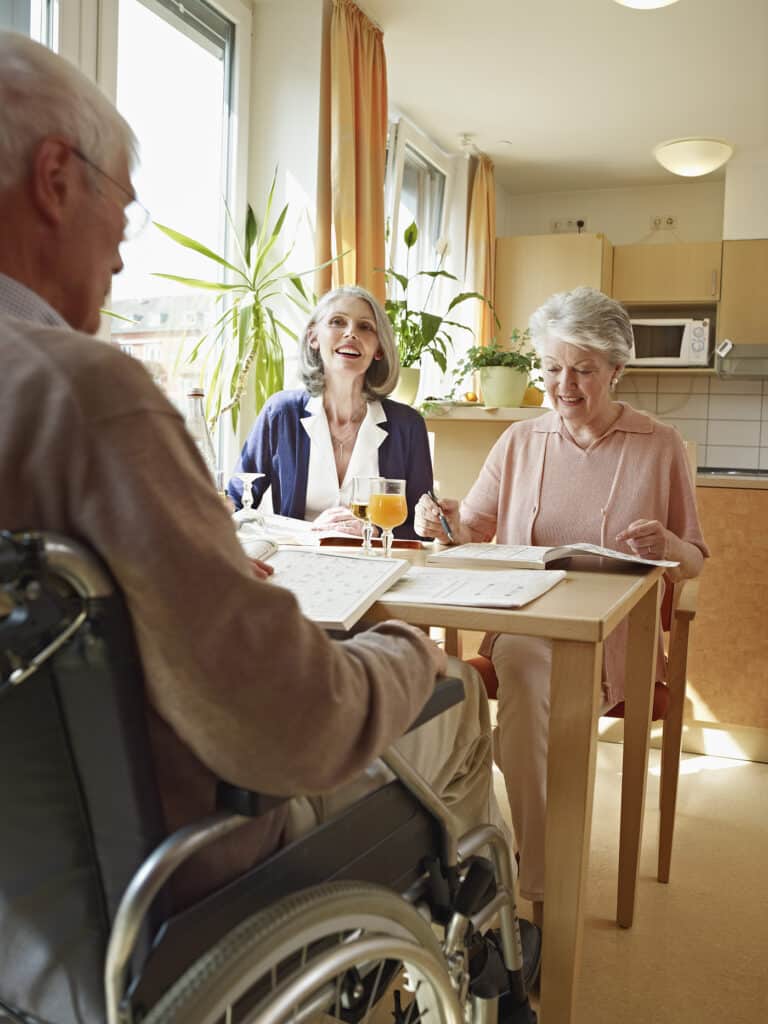 The Elder Abuse And Dependent Adult Civil Protection Act (EADACPA)
The main law that covers nursing home abuse and neglect in California is the Elder Abuse and Dependent Adult Civil Protection Act (EADACPA). This law outlines the various protections that these individuals have from abuse or neglect in a nursing home or care facility.
It defines nursing home abuse as any form of:
Physical abuse
Neglect
Financial abuse
Abandonment
Isolation
Abduction
Any treatment that results in physical harm, pain or mental suffering.
The law further allows for both civil and criminal penalties for both the abuser and the facility. However, the reality is that even with the law in place, there are still daily occurrences of this unacceptable treatment of your loved ones.
What Are the Signs of Nursing Home Abuse in California?
Unfortunately, nursing home abuse is all too common, especially in unlicensed and unregulated facilities. At the same time, even the most well-regulated care facility or nursing home can have instances of abuse or neglect. Most of the time, this happens because of understaffing.
For all of its protections and regulations, California does not actually set a minimum staff-to-patient ratio for nursing homes. Absent this requirement, nursing homes are free to fill out their staff and schedules as they see fit. Often, companies that run nursing homes look to cut costs by reducing staff as much as possible.
This, unfortunately, often leads to chronic understaffing, which in turn leads to frequent instances of abuse and neglect from overworked and overwhelmed care providers.
If you suspect that your loved one is being abused or neglected in a nursing home, it's crucial to stay vigilant and look for signs of abuse when choosing a nursing home for loved ones, as well as when visiting them. Some common signs of abuse include:
Bruises, cuts, or other signs of physical harm
Unexplained weight loss
Sudden changes in behavior
Withdrawal from social activities
Bedsores
Failure to respond to requests for assistance
Improperly giving medications
Not responding to concerns about conflicts between residents
Showing disrespect or poor attitudes toward residents
Liability
Legally speaking, California nursing home abuse is looked at the same as any other injury. What this means is that negligence is often the determining factor in proving liability for damages. In a nursing home abuse claim, this means showing that:
The nursing home or care facility owed your loved one a duty of proper care.
The nursing home breached this duty of care by negligent or abusive actions or by subjecting residents to poor conditions that were under the facility's control.
This breach of duty led to abuse and/or neglect, causing an injury to your loved one or other residents.
Depending on the circumstances of your particular case, there may be other liable parties involved. This is especially true if your loved one was subjected to abuse via malfunctioning or inadequate medical devices. In these cases, the manufacturer of the device can also be responsible for any damages.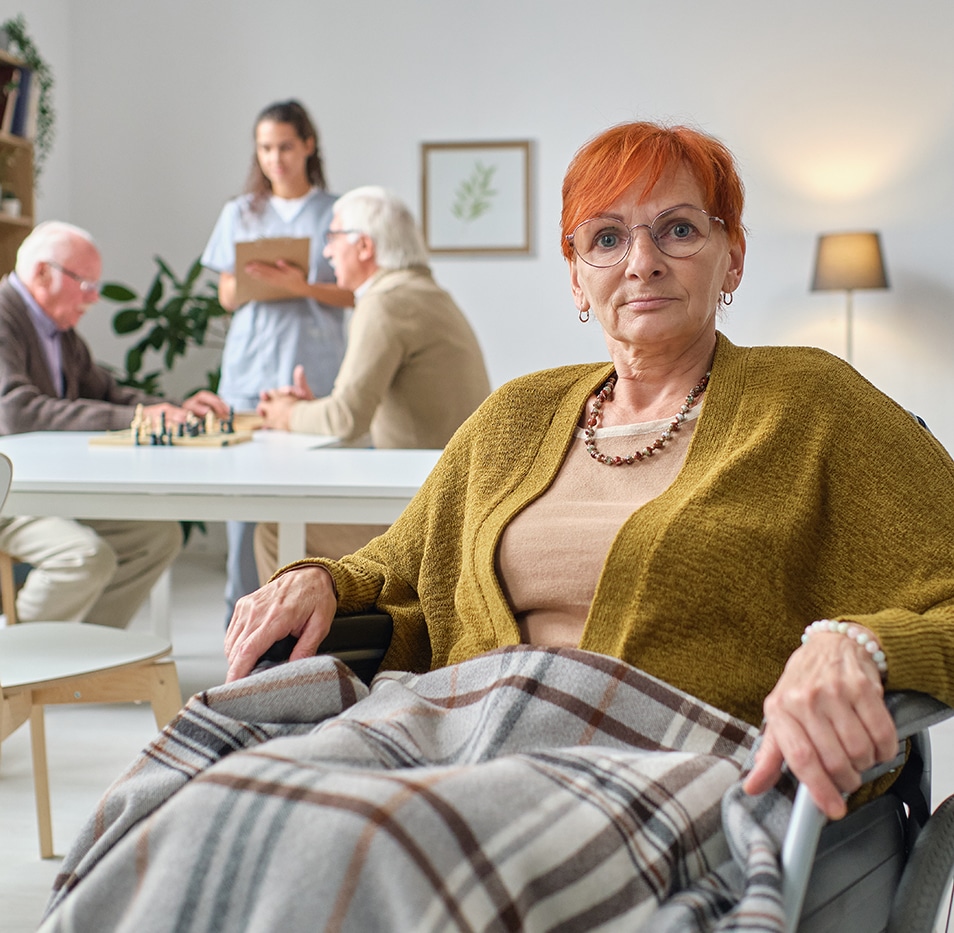 Damages Available In a California Nursing Home Abuse Claim
Filing a claim in California for nursing home abuse is often necessary, but at the same time, these cases can become quite complex. This is due to the variety of different parties involved, from the facility itself down to the individual person responsible for mistreating your loved one.
However, California law is very clear about what your legal options are when nursing home abuse is happening to a loved one. It allows you or a representative to file a claim for damages, which usually includes the following:
Medical expenses
Pain and suffering
Emotional distress
Lost wages and earning capacity
Loss of consortium
Punitive damages
Loss of quality of life
Cost of moving to a new care facility
Physical therapy and rehabilitation
Funeral and burial expenses in cases of wrongful death.
Again, these damages are dependent on the circumstances surrounding your individual claim. However, in cases where the nursing home or care provider was found to have acted in a particularly reckless way in terms of their abusive actions. These damages are meant to serve as a deterrent for nursing homes to maintain safe, dignified living conditions for residents.
Frequently Asked Questions About California Nursing Home Abuse
The easiest way to protect your loved ones from nursing home abuse is to regularly visit and communicate with them. From there, you can review their care plan and medical records, and also be more aware of changes in their behavior and health. Being present will also allow you to observe how they are treated by the staff.
There are a number of authorities and organizations that you can contact, including Adult Protective Services, California's long-term care ombudsman program, or our team of California nursing home abuse lawyers.
Older people, especially those in nursing homes, are vulnerable because of a variety of factors. Usually, their physical and mental decline makes them vulnerable to abuse at the hands of their caregivers, since they simply cannot defend themselves or even recognize that they are being abused. In other cases, being socially isolated from family makes them vulnerable to abuse. Lastly, many older people in nursing homes are dependent on others for their financial needs.
Experienced and Compassionate Representation For California Nursing Home Abuse Victims
Your elderly loved ones have both the right and expectation to receive the best care possible in their later years. Often, their medical needs simply overwhelm family members, forcing them to make the difficult decision to put them in a nursing home or care facility. These providers are charged with making sure your elderly loved ones not only get the care that they need, but that they are treated with love and respect.
When these facilities fail to live up to this responsibility, they need to be held accountable. At Maison Law, our team of experienced California nursing home abuse lawyers can help you do this by filing a claim for damages. We have a proven track record of success in dealing with these claims and can make sure your elderly loved one can focus on getting the care they need.
To get started with a free consultation, contact us today.