California bicyclists enjoy a lot of sun-filled days. All year long they can hop on their bikes to get some miles in, or to spin to school or work. They gladly ride in the open air, but when they must travel alongside vehicles, they can face extreme risks. Bicyclists have as much right to the road as any vehicle, but careless drivers can make that ride a harrowing experience when they don't watch out for those using the lanes.
If you are struck by a careless driver and suffer a serious injury, you owe it to yourself to know everything you can about your rights as a victim. Contact California's Maison Law for a free evaluation of your case. You are welcome to ask us any questions about California's legal protections for bicyclists, and we will help you sort through the best options for your case.
When a bicyclist is struck by a negligent driver in California, their insurance company is responsible for paying for your full recovery. Contact us today to find out how we can help you maximize your bicycle injury settlement.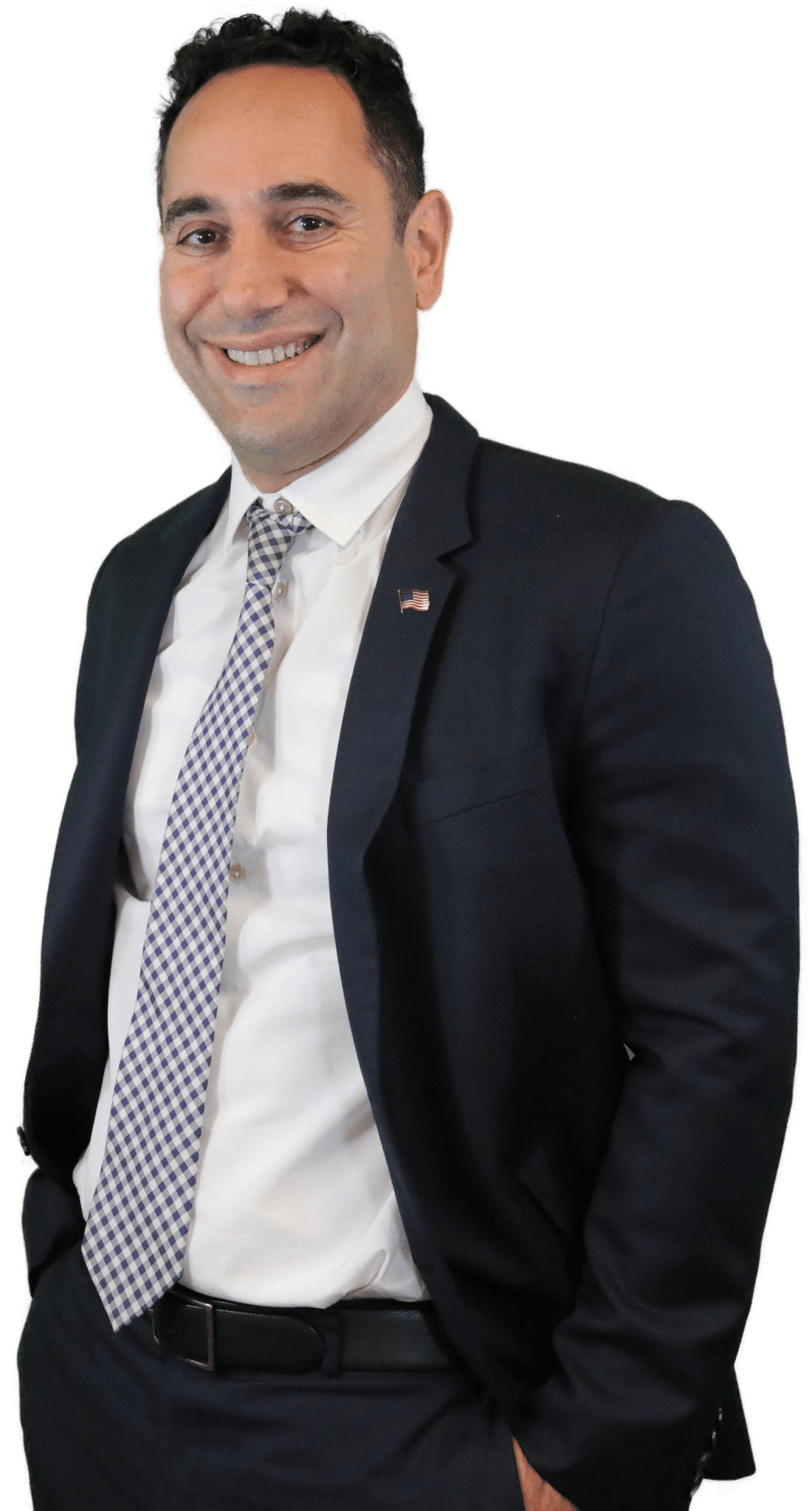 California Bicycle Accident Claims Process Call Us For A Free Consulation
Call us 24/7 with No Obligations Describe Your Accident Details
We will then discuss your legal options and decide whether to move your case forward. Retain Maison Law w/ No Upfront Fees
We work on contingency. No attorney fees unless you win your case. Receive Your Compensation
We will fight for you to earn the highest possible payout for your damages.
Free Consultation for California Bicycle Accident Victims
Unfortunately, insurance companies don't always offer fair settlements to bicycle accident victims. It is in their best interest to offer you as little as possible, or nothing at all.
Martin Gasparian, the founder of Maison Law, worked for the big insurance companies at the corporate level for a decade. He now uses that knowledge to help injured bicyclists win the compensation they need to recover and get back on their bikes again.
That is why Maison Law offers free consultations to California bicycle injury victims. We will evaluate your bicycle injury case and help you decide whether hiring a lawyer is truly in your best interest. Call us now for your free consultation.

Dos And Don'ts After a Bicycle Accident in California
When a bicyclist is injured in an accident, they suffer the impact of both the car and the pavement. They can be in shock after an accident and may even struggle to move.
If you are able to get up and move around after an accident, there are some steps you can immediately take to help build your case and show that the driver bears 100% of the blame for the collision: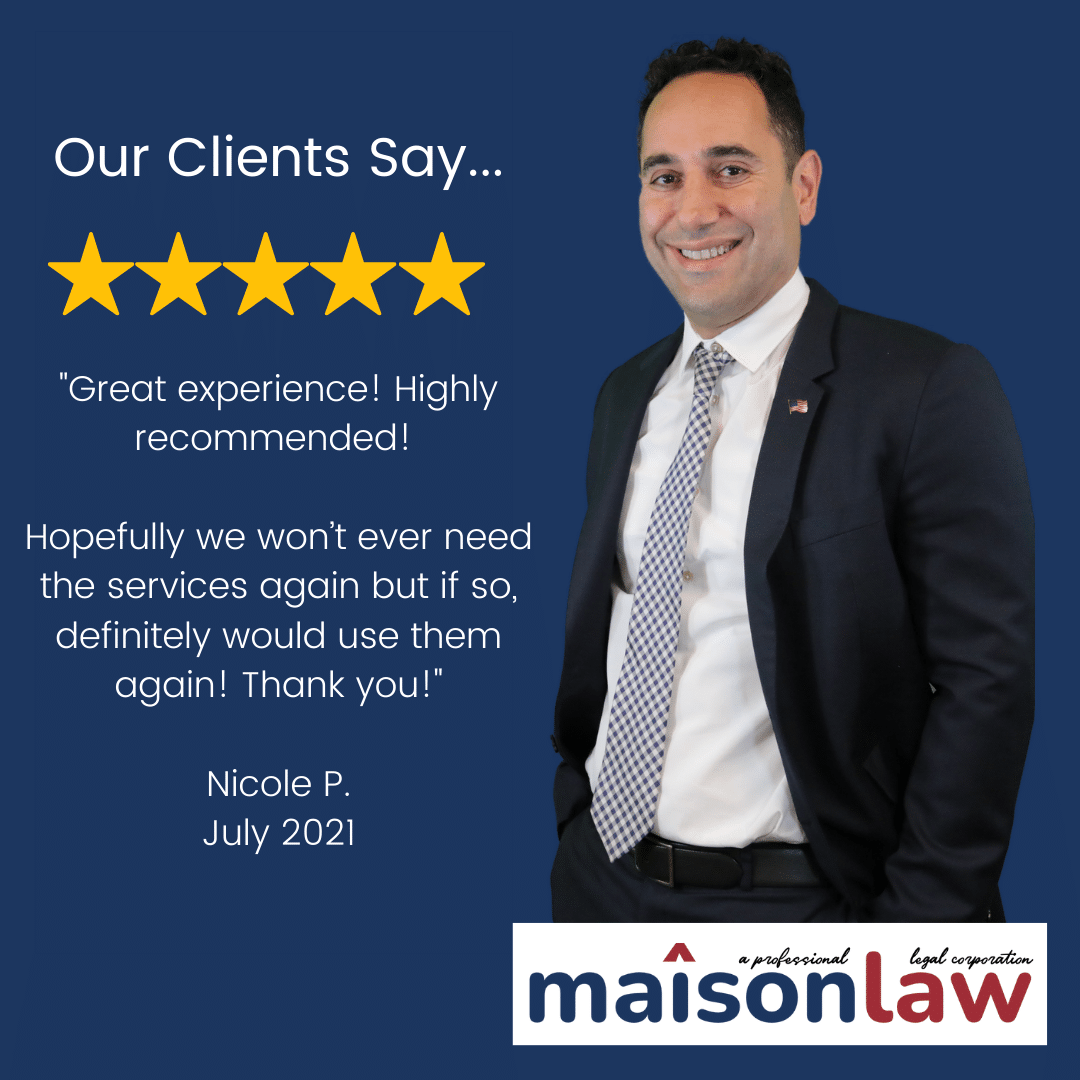 DO
Call 911. Tell paramedics about every pain you feel and tell police how the accident occurred.
Capture the scene in photos and video. Take photos or video of your bike damage, the car that hit you, license plates, street signs, and lane markings. Take photos of any visible injuries, cuts, or scrapes. This photographic evidence may all be needed to prove what happened later.
Look around for any businesses or homes that may have had security cameras rolling.
Talk to any witnesses and get their contact information.
Get checked out by your doctor in the days that follow. The shock of an impact can mask injuries that may not show up until the day after your incident.
Contact Maison Law for a free consultation and case evaluation. We can handle the insurance companies so that they don't manipulate you into accepting a lower settlement than you deserve.
DON'T
Don't comment on your injuries at the scene of the accident. If people hear you say "I'm okay" or "my bad" insurance companies may try to question your injuries or your account of what happened later.
Don't throw out the evidence. Keep your damaged bike and clothing from the day of the crash. Keep all damaged personal items as well. If possible, do not ride your bike. You want to keep all of your evidence in the exact condition it was in after the accident.
Don't delay talking to a lawyer. The insurance agents for the at-fault driver will be calling you, and there are important things you should know before you say a word to them. They aren't just calling to see how you're doing. A legal expert can prepare you to make sure they don't trick you into saying something harmful for your case. An attorney working for you can also handle all communication with insurance agents.
"I was involved in an accident about 3 years ago and Maison Law and their team helped me every step of the way. It was a long journey and a lot of time and hard work in getting me what I deserved. I couldn't have asked for a better law firm. I highly recommend!"
I got into a fender bender in January and was left dealing with a very unresponsive and terrible insurance adjuster who was basically forcing me to accept only 1k to close my claim prematurely. Thankfully I found Martin and Maison "Law who truly helped ease my mind, took care of my car, rental, treatment and got me an AMAZING settlement in time for Christmas."
"Martin Gasparian and the whole Maison Law team were there for me when I was involved in an accident. They held my hand every step of the way and took care of all my needs. They listened to all my concerns and put my mind at ease and made the whole process pain free. I would definitely refer friends and family to Maison Law.
Useful Bicycle Accident Information
Refer to our other articles for more detailed information on bike accidents and injuries.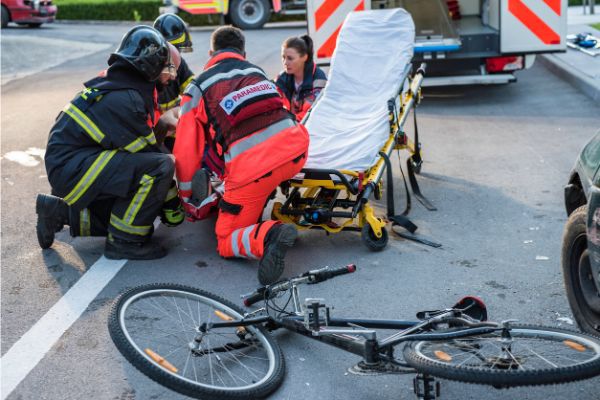 Compensation Available to California Bicycle Accident Victims
Bicycle accidents can result in devastating wounds, and you can be off your bike for months as they rehabilitate. During this time bills can continue to build up while paychecks aren't coming in because you've had to miss work.
Impacts can leave you with broken bones, brain and spine damage, and disfiguring scars. In the worst instances, injuries can make amputations necessary, affect mobility, and cause permanent disability.
Your most expensive recovery costs may not have happened yet. You could need more care or surgeries in the years to come. Every potential cost should be included in any claim you file against an insurance firm.
These are just some of the factors that your attorney can make sure are listed in a claim:
Medical Bills (Past and Future) – Surgeries, Skin Grafts, physical therapy, and medical equipment can all be necessary down the road.
Permanent Disability – The expense of training for a new lifestyle and a new career may need to be covered.
Lost Wages at Work – You may have missed weeks of paychecks at work. It could be months before you are physically able to return.
Bicycle Repair or Replacement.
Loss of Consortium – When an injury prevents a victim from providing the same love and care to a spouse or children.
Mental Anguish/PTSD – You could, understandably, experience depression and anxiety after such a traumatic experience. You may fear getting back on a bicycle again. The cost of counseling can be factored into a claim as well as compensation for extreme emotional suffering.
Do I Need a Bicycle Accident Lawyer?
In most cases, a bicycle accident lawyer helps you secure more in compensation to pay for your recovery and shields you from being unfairly blamed for your accident.
After a bicycle accident that only causes damage to a bike and no serious injuries, you may not require the help of a California bicycle accident attorney. However, bicyclists travel with little protection, and a collision with a vehicle is often enough to cause a serious injury. 
When accidents involve injuries, insurance companies go into full defensive mode trying to limit the compensation victims receive. They accomplish this with several tried-and-true tactics. 
For starters, they can delay responding to your claim as you are left to watch more and more hospital bills pile up with fewer paychecks to cover them while you are out of work. Once you're desperate they can extend a "lowball offer" and shortchange you on what you'll need to fully recover.
Your personal injury lawyer recognizes these ploys and demands full support from insurance adjusters. Your attorney also represents a true threat of courtroom action if they don't offer a fair settlement. This threat is usually enough to force an insurance company to treat you fairly.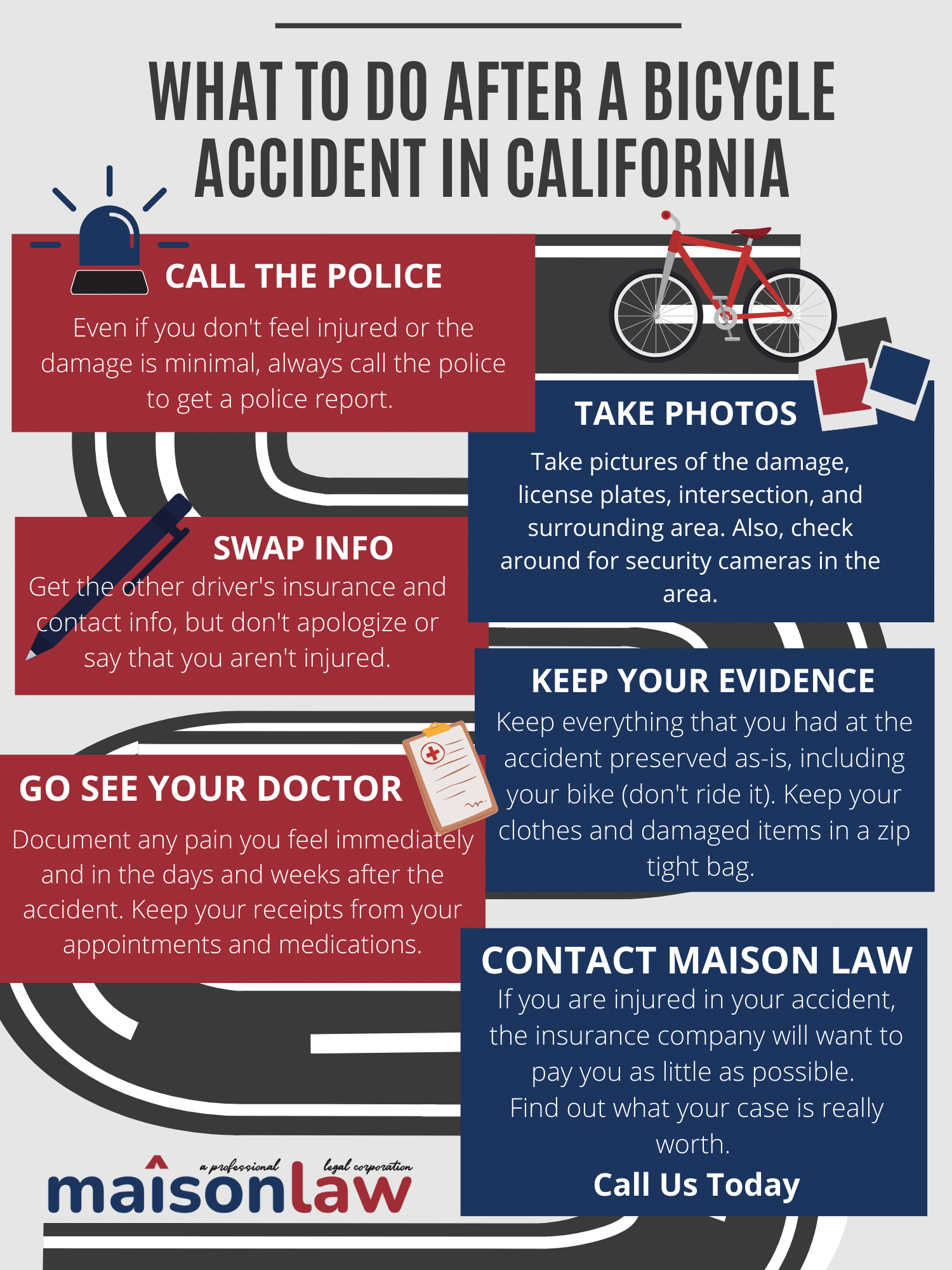 Frequently Asked California Bicycle Accident Questions
Contact a California Bicycle Accident Lawyer Today
As you recover from a bicycle accident your situation can turn desperate, especially if an insurance company decides to use stall tactics to soften you up to accept any lowball offer they extend to you. Don't allow this treatment for a moment. Allow a California Attorney like Martin Gasparian to defend your rights and hold unfair insurance practices in check.
You should be allowed to focus on healing and getting back on a bike, not bills and losses that should be the worry of the at-fault driver's car insurance company. Contact Maison Law to talk over your case and where you should go from here. You are under no-obligation when you email or call our offices. We only want to give you advice that benefits you and your family.