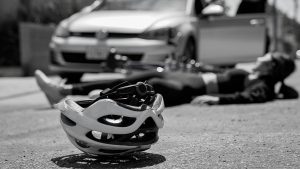 California bicyclists enjoy a lot of sun-filled days. All year long they can hop on their bikes to get some miles in, or to spin to school or work. They gladly ride in the open-air, but when they must travel alongside vehicles they can face extreme risks. Bicyclists have as much right to the road as any vehicles, but careless drivers can make that ride a harrowing experience when they don't watch out for those using the lanes.
If you are struck by a careless driver and suffer a serious injury you owe it to yourself to know everything you can about your rights as a victim. Contact California's Maison Law for a free evaluation of your case and a free lesson on what you'll likely face when you must take on the driver's insurance provider and its less than helpful agents.
Supporting California Bike Accident Victims
Unfortunately, insurance companies don't consider everything you've been through after an accident when deciding how much support they'll offer you. They can decide to offer nothing all. They can be completely unfair to bicycle riders when victims are at their most vulnerable.
Martin Gasparian, the founder of Maison Law, worked at the corporate level for a decade and in that time gained valuable insight into the insurance game. He now uses that knowledge to help injured bicyclists win the compensation they need to recover and get back on their bikes again.
Do's And Don'ts After a Bicycle Accident
Bicyclists can take powerful impacts from cars and then have to absorb an impact with the hard pavement as well. They can be in shock after an accident and may even struggle to move.
If you are able to get up and move around after an accident, there are some steps you can immediately take to help build your case and show that the driver bears 100% of the blame for the collision:
DO'S
Call 911. Tell paramedics about every pain you feel and tell police how the accident occurred.
Capture the scene in photos and video. Take photos or video of your bike damage, the car that hit you, license plates, street signs, and lane markings. Take photos of any visible injuries, cuts, or scrapes. This photographic evidence may all be needed to prove what happened later.
Look around for any businesses or homes that may have had security cameras rolling.
Talk to any witnesses and get their contact information.
Get checked out by your doctor in the days that follow. The shock of an impact can mask injuries that may not show up until the day after your incident.
DON'TS
Exchange information with the at-fault driver, but don't comment on your injuries or on how the accident played out. If people hear you say "I'm okay" or "my bad" insurance companies may try to question your injuries or your account of what happened later.
Don't throw out the evidence. Keep your damaged bike and clothing from the day of the crash. Keep all personal items that took damage.
Don't delay talking to a lawyer. The insurance agents for the at-fault driver will be calling you and there are important things you should know before you say a word to them. They aren't just calling to see how you're doing. A legal expert can prepare you to make sure they can't trick you into saying something harmful for your case. An attorney working for you can also handle all communication with insurance agents.
Compensation Available to California Bicycle Accident Victims
Bicycle accidents can result in devastating wounds and you can be off your bike for months as they rehabilitate. During this time bills can continue to build up while paychecks aren't coming in because you've had to miss work.
Impacts can leave you with broken bones, brain and spine damage, and disfiguring scars. In the worst instances, injuries can make amputations necessary, affect mobility, and cause permanent disability.
Your most expensive recovery costs may not have happened yet. You could need more care or surgeries in the years to come. Every potential cost should be included in any claim you file against an insurance firm.
These are just some of the factors that your attorney can make sure are listed in a claim:
Medical Bills (Past and Future) – Surgeries, Skin Grafts, physical therapy, and medical equipment can all be necessary down the road.
Permanent Disability – The expense of training for a new lifestyle and a new career may need to be covered.
Lost Wages at Work – You may have missed weeks of paychecks at work. It could be months before you are physically able to return.
Bicycle Repair or Replacement.
Loss of Consortium – When an injury prevents a victim from providing the same love and care to a spouse or children.
Mental Anguish/PTSD – You could, understandably, experience depression and anxiety after such a traumatic experience. You may fear getting back on a bicycle again. The cost of counseling can be factored into a claim as well as compensation for extreme emotional suffering.
Contact a California Bicycle Accident Lawyer
As you recover from a bicycle accident your situation can turn desperate, especially if an insurance company decides to use stall tactics to soften you up to accept any lowball offer they extend to you. Don't allow this treatment for a moment. Allow a California Attorney like Martin Gasparian to defend your rights and hold unfair insurance practices in check.
You should be allowed to focus on healing and getting back on a bike, not bills and losses that should be the worry of the at-fault driver's car insurance company. Contact Maison Law to talk over your case and where you should go from here. You are under no-obligation when you email or call our offices. We only want to give you advice that benefits you and your family.
Frequently Asked Questions
Can I still receive compensation if I wasn't wearing a bicycle helmet?
Yes. In California, two parties can share a percentage of the blame in an accident. You may be assigned a percentage of the liability for your injury for not wearing a helmet, but at-fault drivers will still be required to pay you compensation according to their percentage of fault.
Should I talk to the driver's insurance representative after a bicycle accident?
Never. Insurance agents will call you after an accident asking if they can record you giving a statement about what happened. Politely decline. They want you to say something they can use to weaken your case later. Let your legal representative handle the communication with insurance agents.
Can a family get help after a loved one has been lost in a bicycle accident?
Yes. If a tragic accident claimed your husband/wife, father/mother, or child you are permitted to file a wrongful death lawsuit. This civil lawsuit would ask for assistance with funeral costs, and estate settlement. The family should also be reimbursed for the financial support the deceased will no longer be able to provide through his or her job.