Maison Law represents the victims of aviation accidents and their families. We assist surviving victims in getting the support they need to make a full recovery.
Our compassionate California Aviation Injury Lawyers also work to earn benefits for families who have lost a loved one in a tragic air disaster.
Please contact us after an accident involving an aircraft for a free, no-obligation consultation for you and your family.
It's a no-risk opportunity to find out what your case may be worth and how to hold an aviation company fully liable.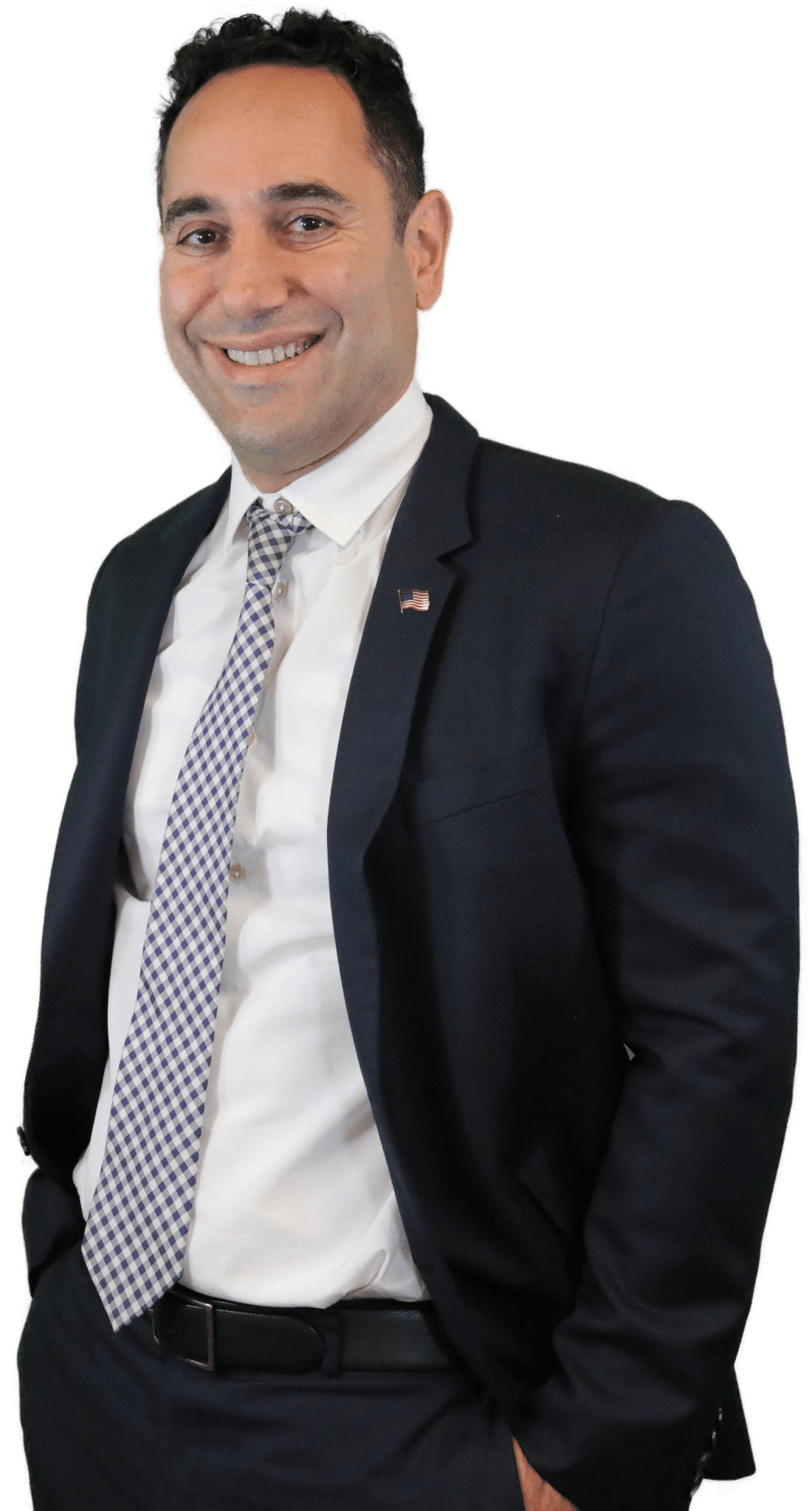 California Aviation Injury Claims Process Call Us For A Free Consulation
Call us 24/7 with No Obligations Describe Your Accident Details
We will then discuss your legal options and decide whether to move your case forward. Retain Maison Law w/ No Upfront Fees
We work on contingency. No attorney fees unless you win your case. Receive Your Compensation
We will fight for you to earn the highest possible payout for your damages.
California Aviation Injury Dangers
Flights in and out of California take to the skies day and night. It's the fastest way to travel (barring delays), taking people across the U.S. and around the world. In the rush to get passengers and cargo on their way, we don't often think about how we are putting our very lives in the hands of an airline or a recreational company.
Those trips in helicopters or on 747s come standard with a lot of danger. If an aviation company isn't focused on passenger safety 100% of the time, life-threatening accidents can happen. Aircraft crashes are the tragedies that make the most headlines, but passengers can also suffer serious injuries while boarding planes, or crossing busy airport terminals. When these accidents are caused by an airport's or an aviation company's negligence, victims are empowered to ask for help in recovery.
Airport and Airline accident victims should never face their recovery costs alone. Unfortunately, airline liability insurance providers don't always make it easy for victims and their families to get the compensation they need. Major aviation corporations can also afford teams of lawyers to find ways to blame accidents on victims or acts of God, instead of accepting responsibility. Your California Aviation Injury Lawyer fights back on behalf of you and your family to make sure you receive what's fair after an accident.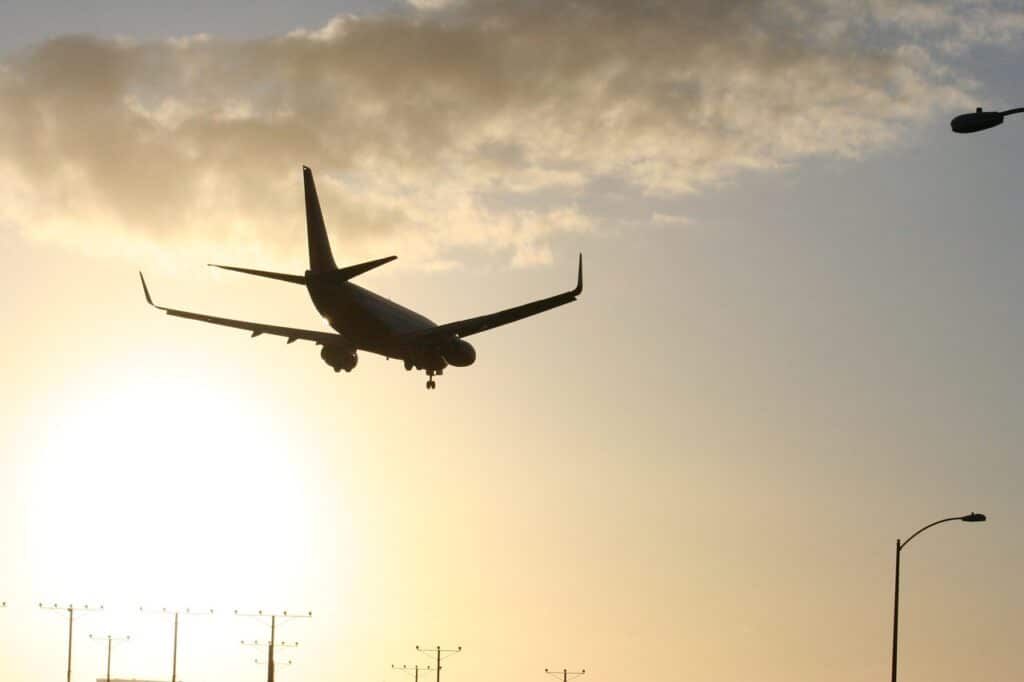 Common Aviation Accidents That Leave Victims in Need of Support
An aviation crash causes the most devastating consequences for accident victims and their families. In an instant, passengers can lose their lives and leave behind families without the support they could always count on before.
When a crash is caused by the carelessness or recklessness of an aviation corporation, an airport, or its employees, the families of victims should receive full financial support. These cases are often based on California airplane crashes and California helicopter crashes caused by negligence due to:
A problem with the aircraft's engine or equipment.
An air traffic control mistake.
Pilot error.
Ground crew mistakes.
Negligent hiring on the part of the aviation corporation.
Negligent supervision on the part of the aviation corporation.
Negligent training provided to employees by an airline.
There are other ways to suffer injuries while traveling the friendly skies and while making your way to the airport. These incidents may not be as likely to cause you fatal harm as an air crash, but they can leave you or a family member with a long and painful recovery from injury.
These are just a few examples of personal injury cases that arise around the aviation industry:
Accidents in unsafe airport parking lots. Tripping on potholes. Getting hit by cars in unsafe crosswalks.
Slip-and-falls in airports. Falling on a spilled liquid left behind by a traveler in a hurry that should have been picked up. A tumble down an unsafe escalator. A wet floor in an airport bathroom leading to a fall.
A trip-and-fall while boarding or unboarding a plane. A painful fall while making your way down a jetway.
Flight attendant mistakes.
Dangers to elderly passengers created by the airline.
Dangers to unaccompanied minor passengers caused by the negligence of the airline.
Dangers to disabled passengers caused by the non-compliance of an airline or an airport.
Injuries caused by suitcases falling out of overhead bins.
Injuries involving airport shuttle buses and trains.
Harm to innocent people on the ground who suffer injuries when a plane crashes.
Who Can I Sue After an Aviation Accident?
One of your California aviation injury lawyer's most important tasks will be to determine every party that may have contributed to an airline crash or some other personal injury accident. This is critical because the more parties involved in a lawsuit, the better chance victims and their families have of earning compensation for every hardship they've encountered.
Insurance limits can run out if only one party is found at fault, but involving multiple insurance providers offers a bigger source of support for victims and their families to draw from.
These and other entities may be fully responsible for contributing to a settlement check or a courtroom judgment in your favor:
Aviation Company – The owners and operators of an airline or a helicopter charter company. They are responsible for the behavior of all pilots and other employees. An airline can fail their passengers during the hiring phase when they hire a pilot without a safe background. That pilot with a poor safety record may go on to cause an air disaster. An airline may fail to properly train or supervise pilots and other employees. That includes drug testing and mandatory rest for pilots. The maintenance on a plane may have been neglected by an airline and led to a crash.
Airport – Major airports are almost all run by local cities or federal entities. When accidents occur at an airport, you may be taking on local governments like the City of Los Angeles in a case involving LAX.
Owner of the Aircraft – In the cases of smaller airfields and helipads, the operator or owners may be found responsible. A small aviation business may be owned by one person. That owner may also operate the planes or rent them out. An owner will have liability insurance that is supposed to assist victims and their families after an accident.
Air Traffic Controllers – You may sue a negligent air traffic controller after an accident. However, this claim would be directed at the federal government that regulates the air traffic control industry.
Aircraft Manufacturers – Cases become even more complex when a design flaw or a manufacturing problem leaves aircraft manufacturers liable. Victims may have to go up against giant corporations like Boeing or Lockheed Martin. These companies will have corporate lawyers all paid to try to help the business wiggle free of blame.
Flight Schools and Instructors – In a crash that causes harm or death, a flight school company could face liability.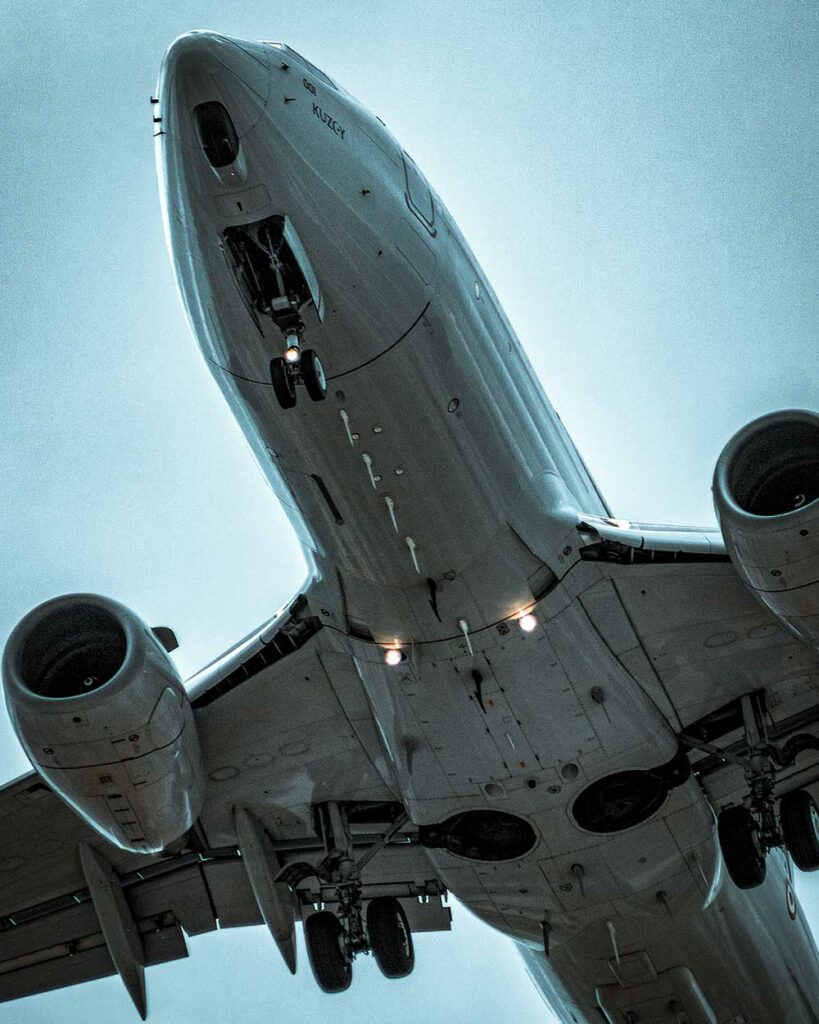 How Can a California Aviation Accident Lawyer Help Me?
Your California Aviation Accident Attorney will be fully investigating your personal injury involving air travel. These cases can get very complex and involve the negligence of several parties at once.
Aircraft crashes involve lengthy FAA investigations. A lawyer helps you protect your rights as a victim throughout the proceedings. Taking a fall or suffering some other accident at an airport can leave you to go up against city government, and state and federal agencies. You shouldn't enter these fights without legal representation of your own.
Your lawyer is also a safeguard when corporate lawyers begin picking apart your right to earn compensation. Your attorney relies on aviation experts and the testimony of medical experts to show how an airline or an airport is responsible for your injury or the death of a loved one.
Without a skilled California personal injury lawyer on your side, you can be convinced to accept less than you need to make a full recovery after an aviation accident. Families might be left to face a future without the benefits intended to help them continue on. Allow a local aviation accident lawyer to maximize your settlement or judgment for you and your family.
"I was involved in an accident about 3 years ago and Maison Law and their team helped me every step of the way. It was a long journey and a lot of time and hard work in getting me what I deserved. I couldn't have asked for a better law firm. I highly recommend!"
I got into a fender bender in January and was left dealing with a very unresponsive and terrible insurance adjuster who was basically forcing me to accept only 1k to close my claim prematurely. Thankfully I found Martin and Maison "Law who truly helped ease my mind, took care of my car, rental, treatment and got me an AMAZING settlement in time for Christmas."
"Martin Gasparian and the whole Maison Law team were there for me when I was involved in an accident. They held my hand every step of the way and took care of all my needs. They listened to all my concerns and put my mind at ease and made the whole process pain free. I would definitely refer friends and family to Maison Law.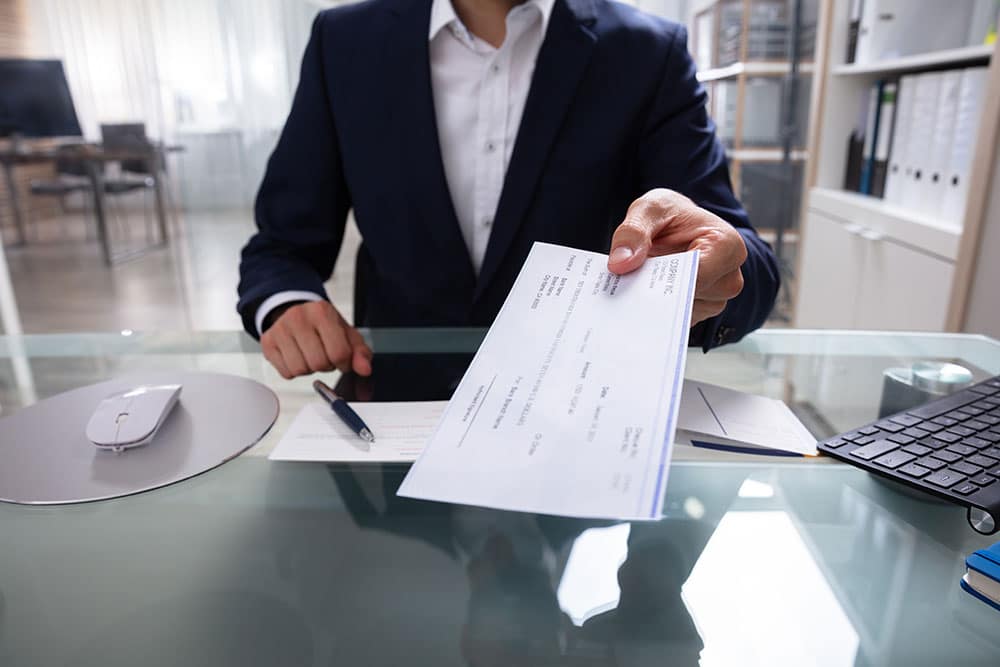 Aircraft Accident Compensation for Victims
After an airplane crash, injured survivors will need to file a claim or lawsuit that includes every damage they've endured since the accident. Those suffering other types of injuries like a slip-and-fall at an airport, or a head injury caused by falling items, will also need to itemize their hardships.
A personal injury lawyer would list everything possible that is eligible to earn victims and their families compensation. That would include some things that victims may not have known could earn them additional financial support:
Medical expenses and estimates on any care needed in the future.
Costs associated with a permanent physical disability suffered in an aviation accident. Estimates on lost earning potential. The cost of home care and medical equipment over a lifetime.
Physical pain and suffering. This includes the emotional trauma many victims suffer with. Victims may suffer anxiety and depression and lose their enjoyment of life. PTSD symptoms might also linger after a frightening airplane crash or some other mishap.
Medical travel costs. This includes transportation to doctor's appointments while you are off your feet. It might also factor in trips out of city or state to see specialists.
Damage or destruction of property.
All income you've lost from missing valuable time at work.
Aircraft Accident Wrongful Death Benefits for Families
A problem with an aircraft can happen thousands of feet in the air. A mistake or a malfunction can easily lead to a catastrophic crash that claims hundreds of lives in an instant. The families of victims will experience more than just emotional trauma after losing a loved one. They may also suffer a financial crisis after a loved one's financial support and guidance have been taken away.
California allows the close relatives of victims to file a wrongful death claim against an airline or an airport responsible for a deadly accident. This lawsuit asks for help with funeral costs and remaining medical bills. This civil claim also seeks to protect the family in the future when they'll be without the paychecks the deceased may have supported the family with.
A spouse or children of the victim, and others could file this wrongful death claim on behalf of the entire family. A California wrongful death lawyer could also file on behalf of the family and make sure they were treated fairly through such a difficult time.
Frequently Asked Questions
California generally allows victims and their families to file a claim up to two years after an accident. But it's important to act quickly because lawsuits involving city government or the federal government can have shorter deadlines.
You won't need any upfront money to hire Maison Law. Our attorneys work on a contingency basis. That means they don't get paid unless they win your case. Then, the attorney fee comes out of the settlement money awarded to you.
Only give basic information. Airline representatives will call you asking for you to make a recorded statement about what happened. Decline. They are hoping you'll say something they can later twist to hurt your case.
Contact a California Aviation Injury Lawyer
If an airline's or an airport's negligence caused an injury or death in your family, you should speak to a California Aviation Injury Lawyer. Contact us to schedule a free and confidential consultation. It's a chance to find out what your case may be worth and how to hold an aviation company fully responsible.
We also compassionately represent families who have lost a loved one in a devastating aircraft disaster. We handle the negotiations with airlines and their lawyers, to allow family members the time to grieve their loss without worry over the future.