The Support You Need. The Settlement You Deserve.
California Personal Injury Lawyer
Our clients are our priority, and we work with the best experts in the field to help win our cases.
No Attorney Fees Unless You Win
We Speak English and Spanish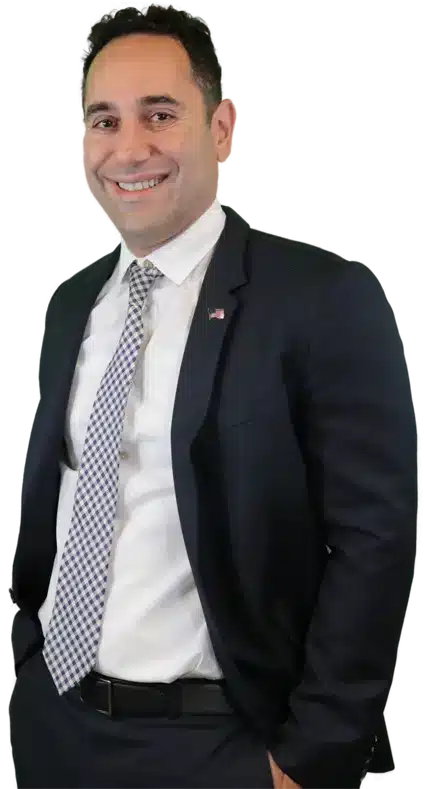 No Up-Front, Out-of- Pocket Medical Costs
24 hr or less response time to your home or hospital room
Transportation for Medical and Court Appointments
Ready for a complimentary case review?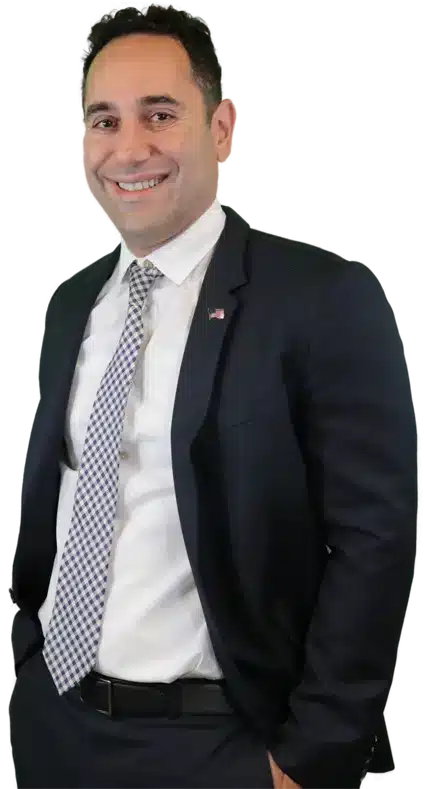 Our founding partner, Martin Gasparian, Esq., started Maison Law after working at the oldest law firm in Los Angeles. Today, Maison Law provides skilled, experienced, and personalized legal guidance to the voiceless and the injured in the Central Valley.

We represent people, not corporations. Our clients are our priority, and we work with the best experts in the field to help win our cases.

GET JUSTICE FOR YOUR INJURY!

INJURED BY A CARELESS DRIVER?

KNOW & UNDERSTAND YOUR RIGHTS.

MAISON LAW CAN HELP YOUR CASE.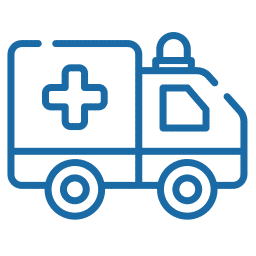 PURSUE JUSTICE FOR A LOVED ONE.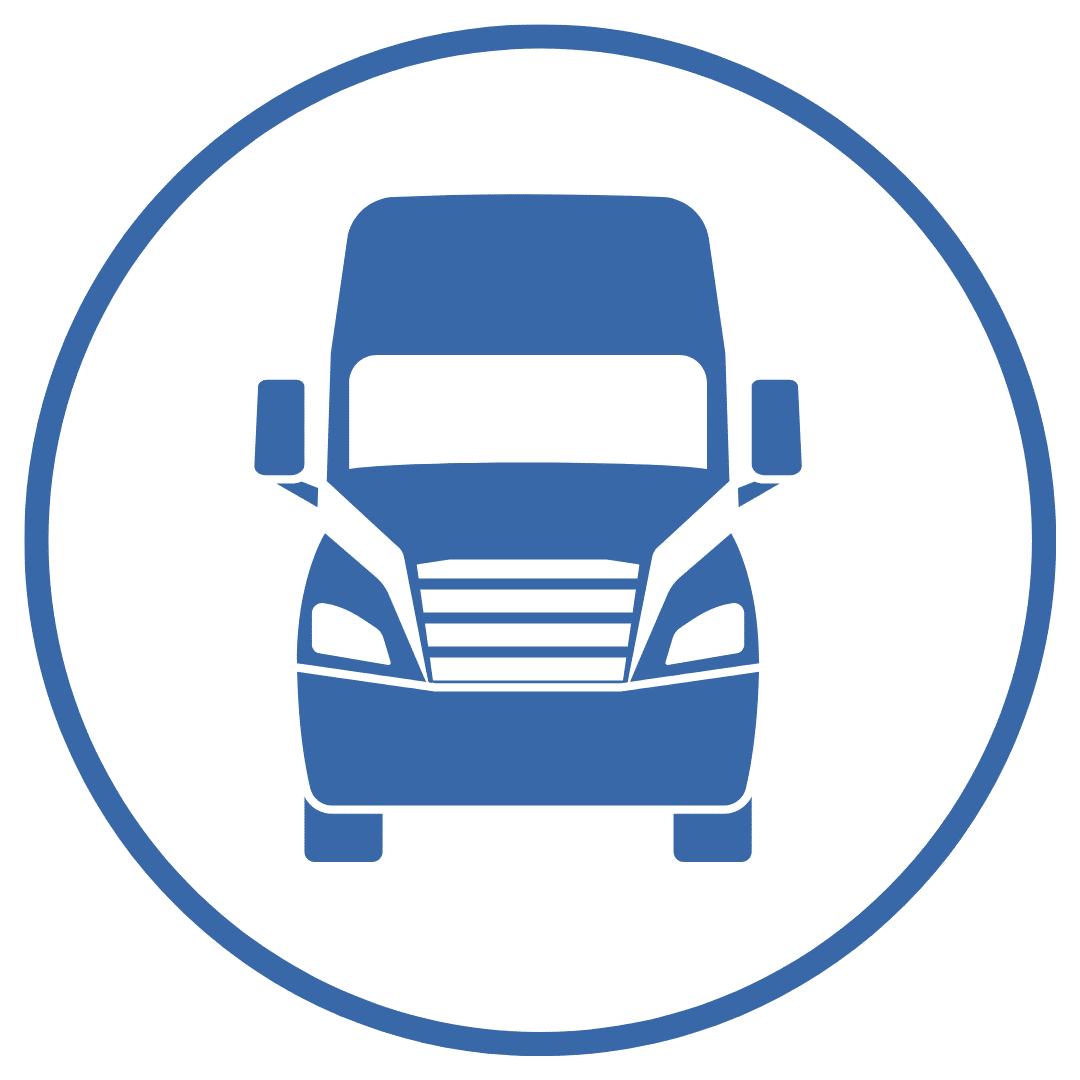 TIRELESSLY ADVOCATES FOR CLIENTS.
You deserve to receive strong representation and fair compensation for your injuries. With experience at some of the largest and most prestigious law firms in the country, founding partner Martin Gasparian, Esq. offers each client the experience of a large firm and the personalized attention to detail of a small business. We understand the tricks and games that big insurance companies like to play and we know how to stop them. We perform thorough investigations into your accident and injuries in order to work towards an ideal settlement or trial verdict.
"Martin Gasparian and the whole Maison Law team were there for me when I was involved in an accident. They held my hand every step of the way and took care of all my needs. They listened to all my concerns and put my mind at ease and made the process pain free. I would definitely refer friends and family to Maison Law."
"Masion Law has really helped me and my passenger when we were T-boned at a 2 way stop. They did all the heavy lifting and thinking at a time that was really hard for us. I would definitely use them again (finger's cross I won't have to) and recommend them to other's. Thank you so much to all of the the people who helped work on our case."
"I was involved in an accident about 3 years ago and Madison law and there team helped me every step of the way. It was a long journey and a lot of time and hard work out in to getting me what I deserved. I couldn't have asked for a better law firm I highly recommend!!"
"My daughter and I got into an accident earlier this year. We attempted to work things out with the adjuster but we weren't getting anywhere and I felt like I was getting scammed. Honestly all it took was one call to Martin and his team took care of our car, got us a set up with amazing doctors and a settlement more than what I was expecting. These guys are honest and I would definitely use their service again if I ever get into an accident."
"My experience with this law firm was amazing, they made me feel comfortable when approaching them with questions. I highly recommend this attorney."
I got into a fender bender in January and was left dealing with a very unresponsive and terrible insurance adjuster from Geico insurance who was basically forcing me to accept only 1k to close my claim prematurely. Thankfully I found Martin and Maison "Law who truly helped ease my mind, took care of my car, rental, treatment and got me an AMAZING settlement in time for Christmas. Martin and his team are responsive, trustworthy and effective."
Your California
Personal Injury Lawyer
Experience
Our team has worked on virtually every type of personal injury case, so we have the skill to back your case.
Value
Because we've worked at some of the most prestigious firms in the country, you get the best value for your case.
Accountability
Your success is our success, so we only make decisions in the best interest of our clients and their case.
We strive to settle each case for the full and fair amount you are entitled to by law.
What Is Personal Injury In California?
Personal Injury Laws in California allow you to hold someone financially liable for an accident that causes you harm. That person or group must have had a duty to keep you safe and neglected that duty in order for you to hold them legally responsible for your recovery.
Personal injury law is applied to cases where a victim gets hurt by someone's carelessness or recklessness.  These cases include traffic accidents, slip-and-falls in stores, medical malpractice, dog bites, workplace accidents, and many other types of mishaps caused by negligence.
Drivers owe it to the motorists and pedestrians around them to behave in a manner that keeps everyone safe. Business owners are required to clean up or fix hazards that might hurt a customer or client. When they are negligent in this "duty of care," they can face a personal injury claim or lawsuit and be asked for financial support.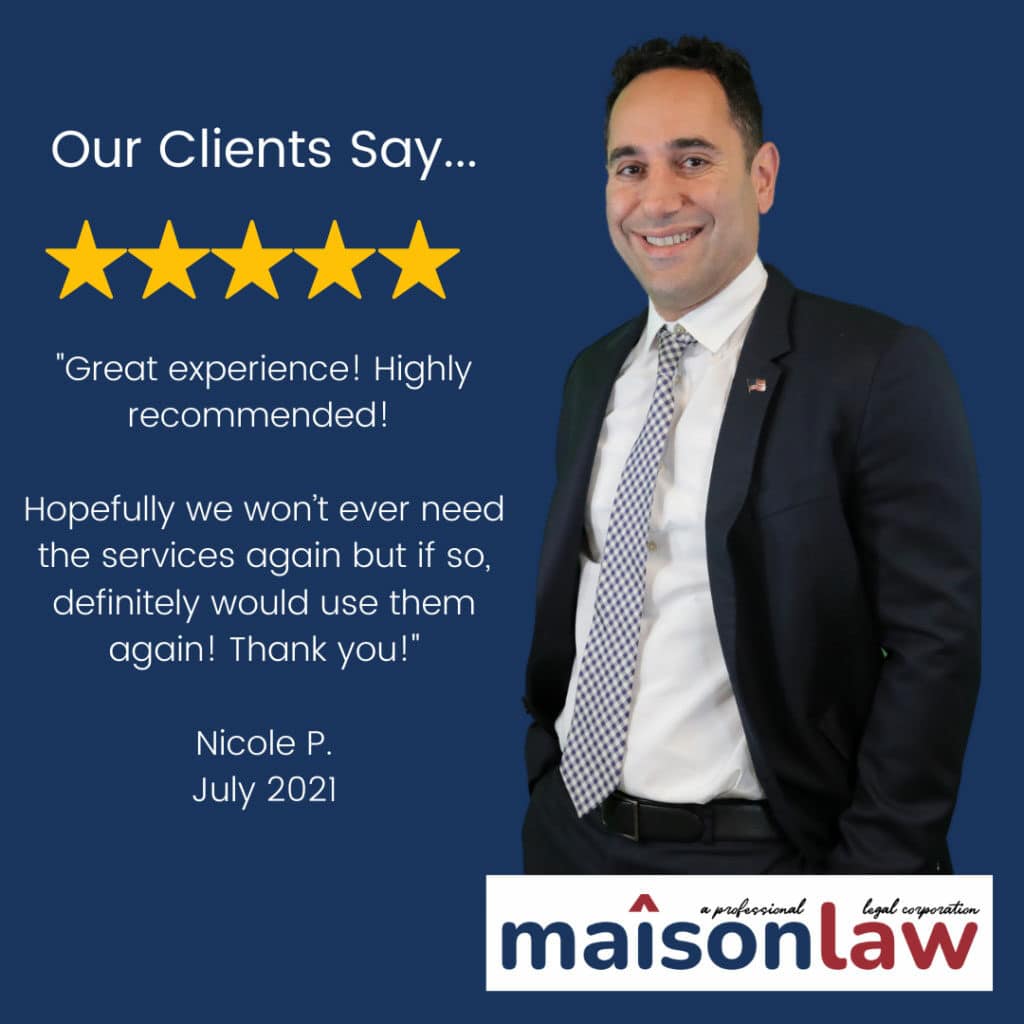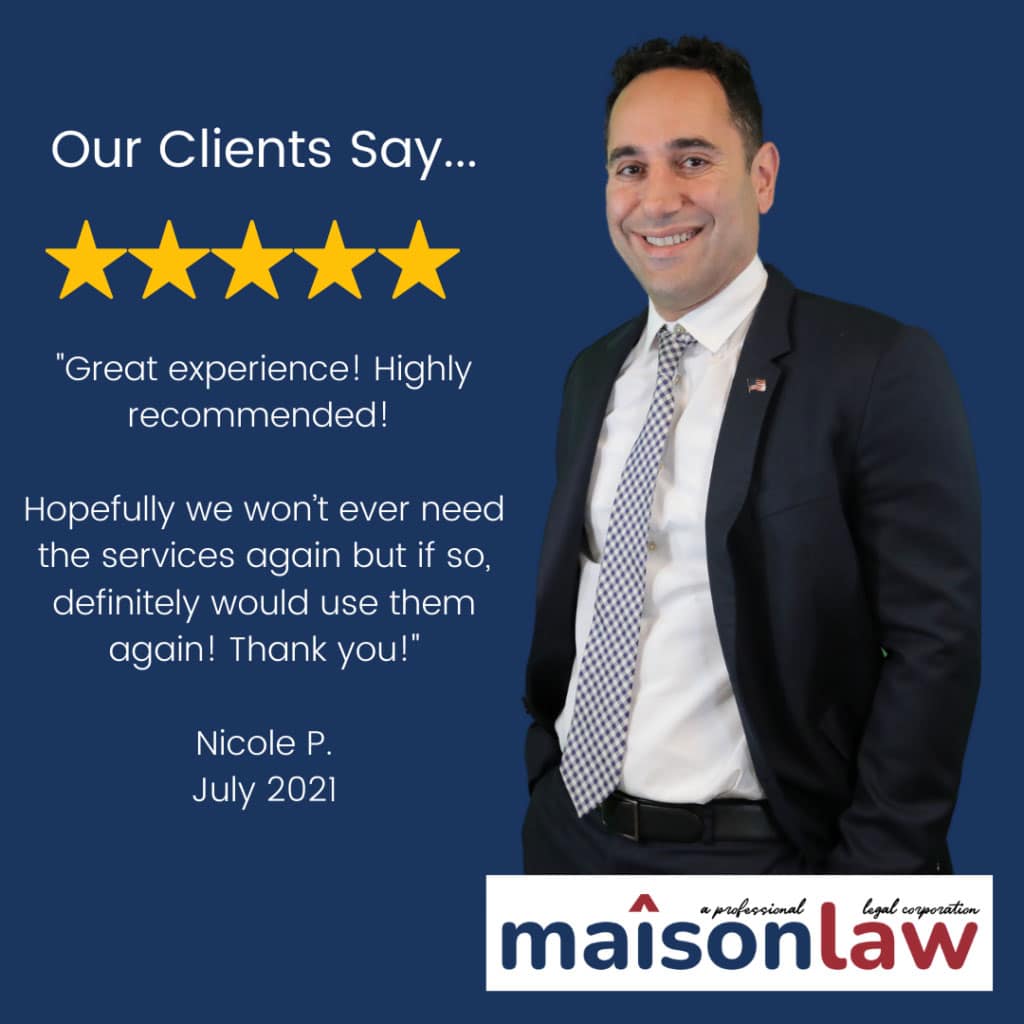 California Personal Injury Claims Process Call Us For A Free Consulation
Call us 24/7 with No Obligations Describe Your Accident Details
We will then discuss your legal options and decide whether to move your case forward. Retain Maison Law w/ No Upfront Fees
We work on contingency. No attorney fees unless you win your case. Receive Your Compensation
We will fight for you to earn the highest possible payout for your damages.
When Do You Need a Personal Injury Lawyer?
Generally, whenever an accident involves more than a very minor injury, it would be wise to go over your case with a skilled California Personal Injury Attorney. In cases where the blame for an accident is disputed, it's also critical to have a legal professional at your side to defend your rights.
When you suffer a serious injury, medical bills are sure to cause an instant leap in the recovery costs you'll encounter. Those injuries can also cause you to miss even more time on the job and lose out on wages.
These rising costs and losses all trigger insurance companies for at-fault parties to become defensive. Insurance adjusters start looking for ways to limit the amount of compensation you receive to save their companies money. They might try to unfairly blame you for an accident you didn't cause. They could also offer you far less than what you need to pay your recovery costs now and those costs that arise in the future.
Your California personal injury lawyer collects evidence and testimony to build a strong case for you. A powerful case leaves you much less vulnerable to these insurance tactics and prevents you from having to pay the costs of an accident out of your own pocket.
When you don't know if you can benefit from a personal injury lawyer's help, there's a risk-free way to find out. Contact a highly-regarded California personal injury lawyer to schedule a free, no-obligation case consultation.
How to select a California personal injury lawyer?
Selecting an attorney to represent your personal injury case should have you concerned with case experience and past successes. However, it's also important to find a lawyer who is a good match for your personality.
When it's time to interview personal injury lawyers, take advantage of their offers of a free consultation. Find out what they think of your case and ask them how they would proceed. Note how well each lawyer listens to you and your family.
Your potential lawyer should be easy to talk with and understand. You may spend a lot of time with your lawyer, so find one who stays positive and makes you feel comfortable. Don't consider lawyers who only seem to add to your stress levels.
Contact Maison Law today to learn more about your legal options. With a free, confidential case evaluation, we will be happy to answer your questions and determine the best course of action for your case.