Vaccines are created to help us protect our families. They give our bodies the blueprint to fight off harmful diseases and infections.
Sadly, there are cases in which these life-saving vaccines end up causing harm to patients young and old. A bad reaction to a vaccine could cause a traumatic health issue. Without proper care, immunization complications have the potential to lead to a frightening health crisis and even death.
These dangerous reactions are rare, but if they target you or a family member, the patient could require days, weeks, or months of critical medical care. Victims and family members should be able to count on full support from vaccine manufacturers to pay for that care.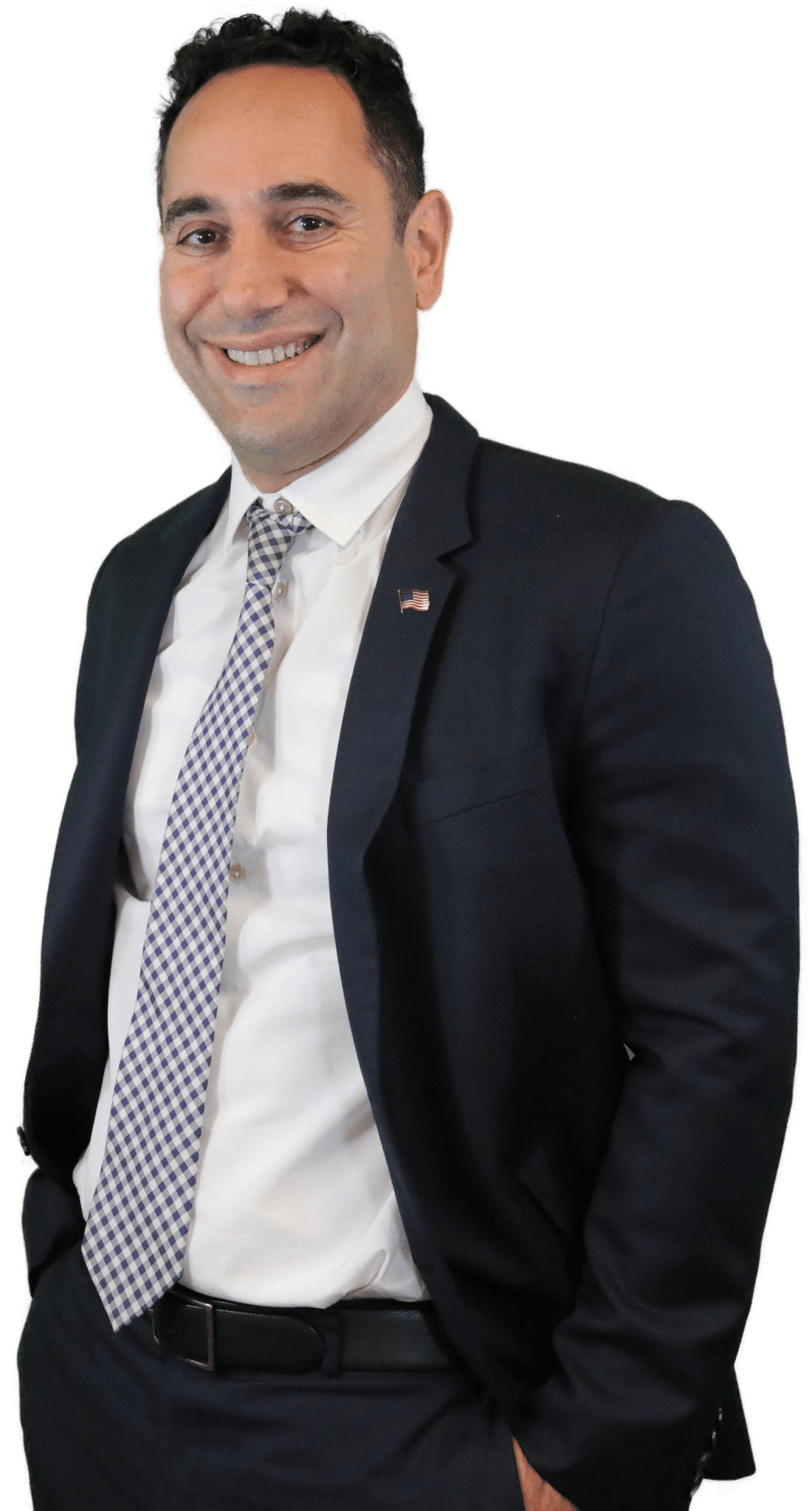 "I was involved in an accident about 3 years ago and Maison Law and their team helped me every step of the way. It was a long journey and a lot of time and hard work in getting me what I deserved. I couldn't have asked for a better law firm. I highly recommend!"
I got into a fender bender in January and was left dealing with a very unresponsive and terrible insurance adjuster who was basically forcing me to accept only 1k to close my claim prematurely. Thankfully I found Martin and Maison "Law who truly helped ease my mind, took care of my car, rental, treatment and got me an AMAZING settlement in time for Christmas."
"Martin Gasparian and the whole Maison Law team were there for me when I was involved in an accident. They held my hand every step of the way and took care of all my needs. They listened to all my concerns and put my mind at ease and made the whole process pain free. I would definitely refer friends and family to Maison Law.
Contact a California Vaccine Injury Lawyer for a Free Consultation
There are few things more heart-breaking than when a vaccine intended to protect someone's life ends up causing life-threatening harm. Unfortunately, the victims who fall prey to the harmful side effects of vaccines are often young children. Vaccines can affect young lives and negatively influence future development and growth.
There is support available to victims of all ages who suffer injuries after getting a vaccine, but this support isn't automatic. A skilled California vaccine injury lawyer works to make sure vaccine manufacturers are held accountable for the harm they cause.
Maison Law offers a free consultation to the victims of vaccine side effects and their families. This free, confidential case review is a no-risk way to determine what your vaccine injury claim may be worth.
Vaccine Dangers for California Residents
The National Library of Medicine defines vaccines as injections, liquids, pills, or nasal sprays taken to teach your body's immune system to recognize and defend against harmful germs. These immunizations are used to protect patients from diseases caused by viruses such as the flu or COVID-19. They also protect against bacteria that can cause things like tetanus and diphtheria.
Vaccines have saved millions of lives since they've been utilized, but they carry a risk for some recipients. Most side effects are minor. But a bad reaction to a vaccine or a shot given to someone who shouldn't have it can cause major health issues and put lives at risk.
Patients have reported symptoms such as muscle weakness, sleep issues, severe pain, trouble talking, and trouble swallowing. Certain vaccines have been linked to cases of shoulder tendonitis (after a shot),  Guillain-Barré Syndrome (an autoimmune disorder), and anaphylaxis (severe allergic reaction).
The childhood vaccines that infants receive are also thought to cause certain dangerous side effects. Children may show the effects of vaccine injury when they are young. Adults who were immunized decades ago could also begin to show symptoms later in life.
Patients trying to recover from a medical crisis caused by an immunization deserve full support for their recovery. But since they may find it legally challenging to hold a major vaccine manufacturer responsible for their hardships, the U.S Government took steps to make sure victims had an easier way to earn support.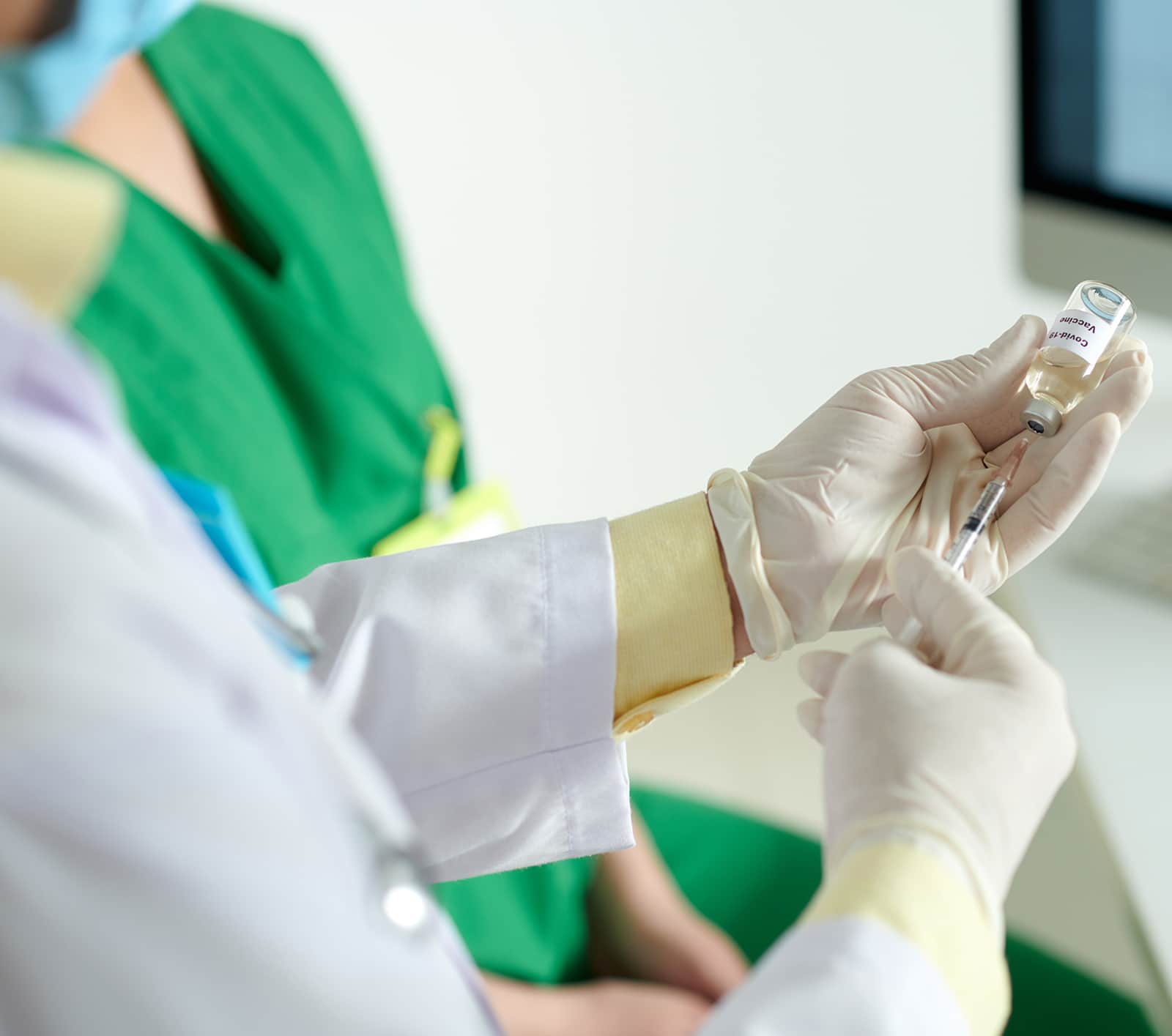 Filing a Claim Under the National Vaccine Injury Compensation Program
In 1986, the United States Congress adopted the National Childhood Vaccine Injury Act that, in turn,  created the National Vaccine Injury Compensation Program (VICP).
The VICP ensures that people with injuries can earn the compensation they need to pay for medical care and support themselves while they are out of work. It also provides support to families so they can protect themselves financially after losing a loved one.
The VICP program doesn't require proving fault. Victims don't need to worry about demonstrating that a medical company created a potentially harmful vaccine. The program also lowers the bar on the burden of proof necessary to prove a vaccine caused physical harm. Some victims may be awarded compensation even when they can't produce hard evidence their illness was caused by an inoculation. Instead of filing a lawsuit against a vaccine manufacturer, victims file a petition with the U.S. Court of Federal Claims.
If victims, or their families, meet the qualifications of the program they are awarded money from a trust fund provided by all vaccine manufacturers. Companies pay into this fund so that anyone made sick due to the contents of a vaccine can be compensated.
The fund remains intact and available even when a vaccine manufacturer goes out of business. Other companies will still be paying into it so California vaccine injury victims can earn assistance.
Who Can File a Vaccine Injury Claim?
VICP compensation is available to any victims no matter their ages. The same support is also available to anyone no matter their citizenship status. The Health Resources & Services Administration website goes over the eligibility requirements for patients who need to file claims.
Those that have gotten an eligible vaccination can file. The parent or legal guardian of a child or disabled adult who received an eligible immunization can file. Any legal representative for the estate of the deceased person who is believed to have died due to vaccine exposure may file.
In addition to these requirements, victims must have suffered a certain level of harm to be eligible for vaccination injury support:
Victims must have suffered the effects of their immunization injury longer than 6 months…
or victims must have required inpatient hospitalization and surgical intervention…
or victims must have had vaccine side effects that resulted in death.
There is also a restrictive list of the vaccines that are covered in the National Vaccine Injury Compensation Program. Only certain vaccines qualify victims for compensation.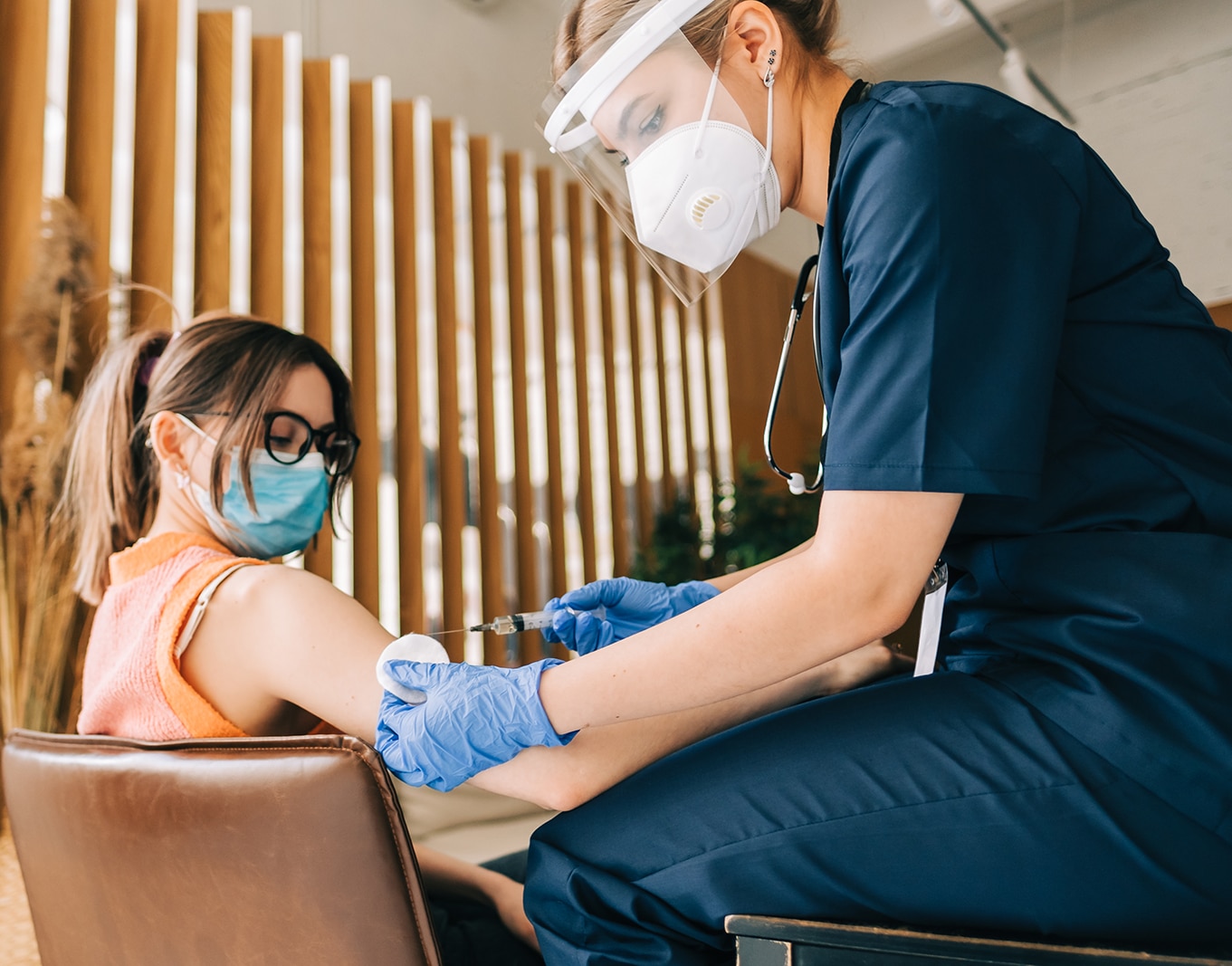 Types of Vaccines Eligible for Injury Compensation
Something as seemingly routine as a flu shot can do you or your children serious harm. But these days medical science has concocted numerous vaccines for all sorts of diseases. Each different vaccine has led to serious injuries for at least a few patients over the years. In some cases, some vaccines have affected many more patients adversely.
These vaccines are currently listed by the VICP as eligible to earn victims and their families injury support:
Seasonal influenza. (Non-Seasonal Flu Vaccines are not covered.)
Diphtheria (e.g., DTP, DTaP, Tdap, DT, Td, TT)
Haemophilus influenza type b polysaccharide conjugate vaccines (e.g., Hib)
Hepatitis A (e.g., HAV)
Hepatitis B (e.g., HBV)
Human papillomavirus (e.g., HPV)
Measles (e.g., MMR)
Mumps (e.g., MMR, MR, M)
Meningococcal (e.g., MCV4, MPSV4, MenB-FHbp, MenB-4C)
Pertussis (e.g., DTP, DTaP, Tdap)
Pneumococcal conjugate (e.g., PCV) (Pneumococcal polysaccharide vaccine is not a VICP-covered vaccine.)
Polio (e.g., OPV or IPV)
Rotavirus (e.g., RV)
Rubella (e.g., MMR, MR, R)
Tetanus (e.g., Td)
Varicella/Chickenpox (e.g., VAR)
What If the Vaccine I Got Is Not Covered by the VICP Fund?
You may feel that a vaccination that isn't currently on the VICP list caused you or a family member harm. For instance, the herpes zoster (shingles) vaccine is not currently a VICP-covered vaccine. With these excluded immunizations, you can still seek financial support.
If your vaccination is not listed, you could still file a VICP claim. If it isn't an approved vaccine, your lawyer would have a higher burden of proof to show that the vaccine is responsible for your health issues. But with strong medical evidence, your California vaccine injury attorney could prove your case and earn you the VICP recovery support you desperately need.
For vaccinations covered by the VICP and those that aren't, a lawsuit against a pharmaceutical manufacturer is still an option. If enough potential victims of a vaccine step forward, numerous lawsuits may be combined into a class-action lawsuit.
For example, in the fall of 2022, a Gardasil HPV vaccination class-action lawsuit was approved. Individual lawsuits from several victims were merged into a class action against the Merck Corporation. A local lawyer can assist you in filing a claim over a Gardasil personal injury or help you get fair treatment if you join a class-action lawsuit.
Compensation for a Vaccination Injury
Listing every medical bill you've received as you've dealt with vaccine complications will be key. You'll also want to keep track of the difficulties you face in everyday life as you deal with sometimes debilitating symptoms.
These and other factors can earn compensation in a vaccination injury settlement:
All medical bills and estimates on care expected to be needed in the years ahead.
Lost paychecks since you've been sick and estimates on the income you'll lose in the future while unable to return to work.
Support for the physical pain and emotional trauma you've endured. An award would be capped at $250,000.
Support for families filing on behalf of deceased vaccine injury victims. A $250,000 death benefit may be awarded, along with the cost of medical bills going back years if necessary. Additional support is possible.
Do I Need a Lawyer to File a Vaccination Injury Claim?
It's a smart idea to file a claim with the help of a skilled California Vaccine Injury Lawyer. It seems like a simple process to show the court evidence of your suffering and financial hardships, but that's often not how it goes.
Lawyers for the U.S. Department of Justice will want absolute medical proof that your illness or a family member's death was caused by a vaccine. They are looking for reasons to blame your illness on anything else to avoid having to pay you and your family support.
Your California personal injury lawyer will be collecting medical evidence, securing testimony from doctors, and keeping track of every hospital bill you receive. Your attorney will make sure the evidence is in place to keep a judge from denying you the compensation you are depending on.
You may win your case, but that doesn't mean you receive everything you should. A lowball settlement offer might leave you paying for half of your medical bills or more out of your pocket. Your lawyer knows when you aren't being treated fairly and demands more in settlement negotiations.
Any personal injury cases involving the federal government will be complex. Make sure you have a skilled legal expert on your side to protect your interests.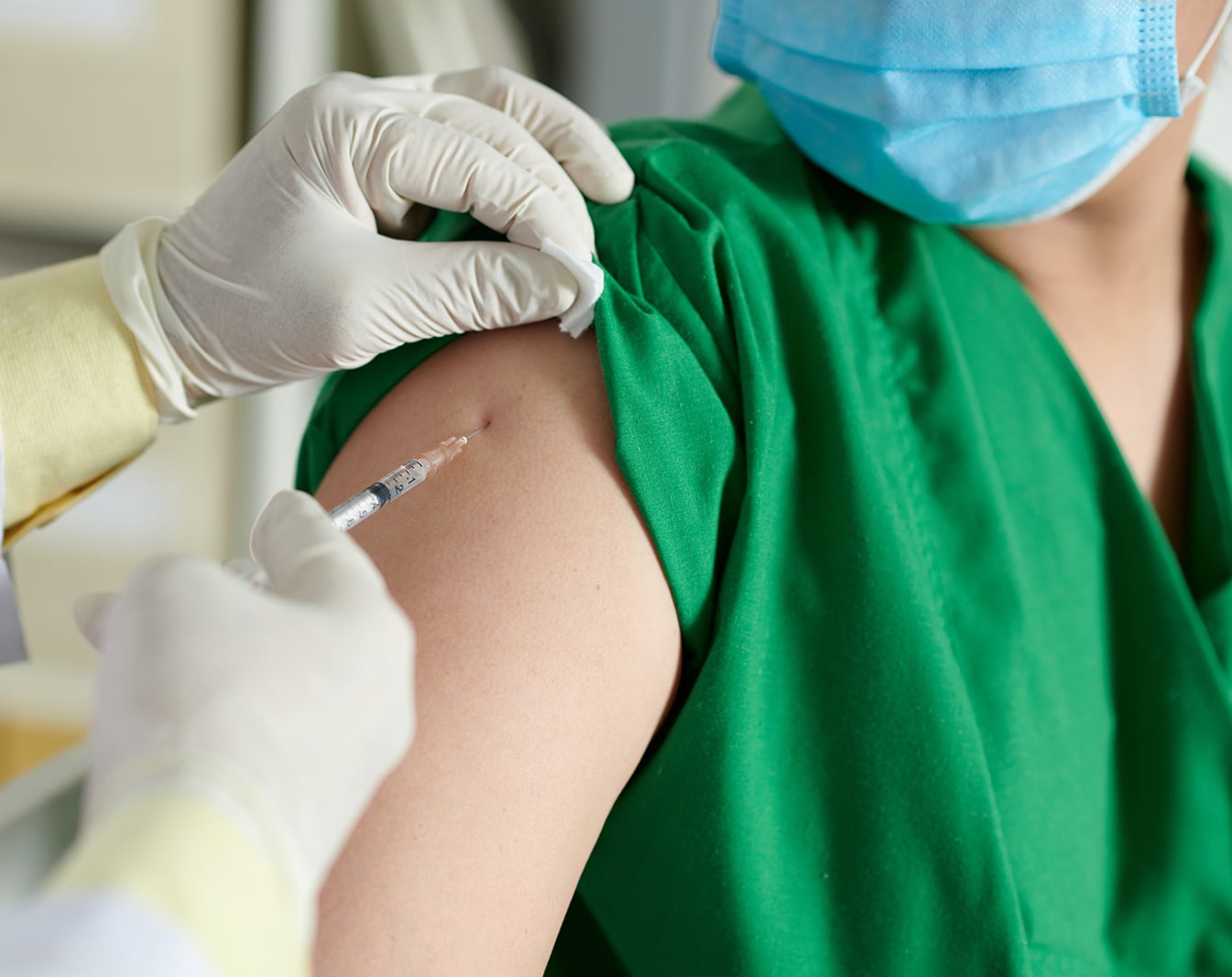 Frequently Asked Questions
Victims have up to three years from the date a symptom was first experienced. Families can file claims up to two years after the death of a vaccination victim and within four years of the first symptom the patient suffered.
No. An award from the National Vaccine Injury Compensation Program includes the reimbursement of attorney fees. You'll keep anything you are awarded.
Since the creation of the VICP program around $4.9 billion in compensation has been awarded. Between 2006 and 2021, 9,914 vaccination injury claims were filed. Of those, 7,075 cases earned compensation.
Contact a California Vaccination Injury Lawyer
If you or your child or loved one suffered a severe reaction to a vaccine, please make sure you're aware of the substantial compensation that is available to you and your family.
Maison Law of California exists to make sure patients who suffered frightening side effects or lost their lives after getting immunized receive justice.
Martin Gasparian, the founder of Maison Law, offers a free and confidential consultation for vaccination injury victims and their families. It's a no-risk way to find out what your case is worth and how to earn the support that's only fair from the federal government.