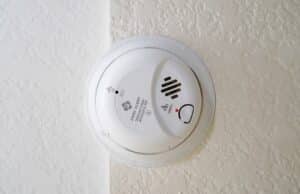 Maison Law represents the victims of defective products in California. We make sure clients have the proof they need to hold a negligent manufacturer or retailer fully responsible for injuries caused by a malfunctioning or unsafe product.
Contact the California Product Liability Lawyers at Maison Law for a free case consultation. We want to hear about what happened so we can inform you of every benefit available to you and your family. Find out how to secure the financial support required to help you restore your physical wellbeing and rebuild your life.
A Free Consultation with a California Product Liability Lawyer
Our free case reviews are completely confidential and come with no obligation. They are a no-risk opportunity to find out what your product liability case is really worth before insurance adjusters and corporate lawyers try to convince you your case is worth nothing at all.
Schedule your free case review with Maison Law as soon as possible.
California Product Liability Dangers
Many of us purchase and bring new products into our homes every week. We trust that these purchases are safety-tested, safely designed, and absolutely safe to have in our kitchens, yards, garages, and around our loved ones.
Unfortunately, a home heater that isn't properly tested can burn someone or even start a fire. A kitchen device that isn't designed with safety in mind can deliver a powerful shock to a family member or cause a deep cut to someone making lunch.
These dangerous products end up on store shelves at places like Walmart and Home Depot far too often. Fortunately, thanks to California product liability laws, victims can ask for support after suffering an injury and can hold a negligent business fully accountable.
Manufacturers will hire corporate lawyers to try to get them off the hook for their negligence, but you'll have a skilled California Product Liability Lawyer ready to safeguard your case. Maison Law fully investigates the accident that caused you harm and backs up your case with powerful evidence to force companies to provide full compensation.
What Types of Product Liability Issues Can a Company Be Held Responsible For?
A product liability injury may be the result of a malfunction in a new appliance you brought back from the store. An injury could be caused by a tool or device you buy to help with upkeep and repairs around the house.
The dangers can also come in the form of devices and fixtures improperly installed in your home. The company that makes the product and the installation company might both be liable for any harm the device causes. Your car may also be rendered a risk due to defective parts.
These are just a few of the most common goods involved in defective products lawsuits:
Automotive parts and safety systems. Problems with airbags and brake systems.
Medical devices that end up causing more harm than good.
Carbon monoxide poisoning from heaters, grills, machinery.
Harmful substances. Products that release harmful chemicals and gases or that contain lead.
Health hazards with children's toys. Choking hazards. Harmful chemicals.
Burns suffered on overheated tools, machinery, and beauty aids.
Electrical shocks on tools, TVs, computers, and other devices.
A drug or skin product you use in your bathroom that causes a health issue.
A food product you buy at the grocery store could be contaminated.
Asbestos in building materials.
In legal terms, when a manufactured product causes increased danger to those who use it, a "failure to warn" liability is enforceable. In fact, failing to warn consumers about a problem is considered a product defect. "Failure to warn" can also mean that a manufacturer didn't properly inform customers of the right way to use a product and the dangers of using it in a manner that wasn't intended.
Types of Product Liability Cases
Often there are numerous steps that a product takes to get created, made, and advertised for use. At any point along the way from being just an idea to being placed on store shelves, a problem can arise that may have been noticed or should have been noticed.
These issues can cause harm to you or a family member. An outcry from victims over an unsafe product may be ignored at first, and it's often necessary for victims to file an injury claim that's backed with evidence of how unsafe the product is.
Basically, product liability victims would be filing cases that show one or more of these acts of negligence:
Design flaws. No matter how well it's made, an original defect in the design of a part, tool, or appliance can cause a major problem for consumers. The design may go through too little safety testing to catch a mistake. Companies may think there's only a slight risk in their product and ignore any issues. A product can reach the production stage with a dangerous flaw that could hurt you or a family member.
Manufacturing mistakes. A defect in the way a product is made can mean it's a real hazard by the time it reaches store shelves. Problems with the way an appliance is assembled or a tool is wired could cause a traumatic injury in your home.
Negligent marketing. A product may have known risks. It may be unsafe if used in a certain way. This falls under the legal liability of "failure to warn." Marketing teams from businesses must properly warn you of the risks of bringing such a device into your living room. Putting a warning at the back of instruction manuals or on a small sticker won't always protect a company from liability if someone gets hurt. Instruction manuals themselves may be misleading and poorly written, leading to dangers.
Who Is Responsible When a Product Hurts Someone?
There are usually numerous companies involved in the manufacturing of a single product or the distribution of it.  They can all be held liable for product safety.
A skilled California product liability lawyer launches a full investigation into the product that hurt you. Who made it? Who promoted it? And who sold it? Multiple parties may be discovered responsible for an appliance or tool that harms you. Each negligent party must be forced to accept responsibility and contribute to your injury recovery.
These and other parties can all be asked to provide compensation to your family:
Design team that dreams up the plans for a new product.
Engineering firms that develop and create product prototypes.
Third-party laboratories that are supposed to stop the release of a product if it's unsafe.
Marketing Firms. These teams may falsely represent a product or encourage the use of the product in a manner that's not safe.
Those who sell an unsafe product online or in a store. A major store chain might be fully liable if you are hurt by a product sold on their shelves.
Hospitals or individual doctors if you aren't warned about the dangers of certain medical devices and procedures.
Compensation Available to Product Liability Victims
Once you or a family member has been hurt, your California product liability lawyer tracks the history of how the product made it into your home. The journey it took from concept to assembly and into the store where you bought it. What were the warning signs that designers and manufacturers ignored? What dangers were missed due to negligent product safety testing?
Once your case is backed by powerful evidence showing the fault of the companies involved, the next step is completing a list of every hardship you've faced. This includes the harm caused on the day of the injury and also the effects your accident may have on you and your family in the years to come.
Your lawyer will be demanding financial support for some things you may not have known were eligible for compensation.
Current expenses in the present and those expected in the months to come.
Costs associated with a permanent physical disability such as future medical equipment needs, home care expenses, and perhaps training for a new career.
Physical pain. The devastating effects chronic pain can have on a patient over a lifetime and the cost of pain medication over months and years.
Emotional trauma. The anxiety and depression that can follow a terrible accident and being unable to enjoy the freedoms the victim once had. Emotional distress may include the trauma experienced as victims can't participate in family activities and their favorite hobbies.
Paychecks lost while missing work.
Travel costs. The expense of traveling to numerous doctor's appointments. The expense of seeing out-of-city or out-of-state specialists.
Punitive damages. A judge can level additional penalties against a company that showed "gross negligence" in putting an unsafe product on the market. These large fees are meant to encourage the company to never act in this manner again and warn other companies about making the same error. These penalties aren't assessed for the benefit of the victim, but the victim would still get to keep the additional money from the fines.
Can My Family Earn Support After a Loved One Dies in a Products Liability Accident?
Yes. Families should file wrongful death claims and seek full support to protect themselves from financial harm in the future. This civil claim holds manufacturers and retailers responsible for the harm their products cause.
Close family members like a spouse or the children of the victim would seek help with burial costs. They should receive compensation for all medical bills acquired before the victim passed on. Family members who will suffer due to the loss of guidance and financial support the deceased can no longer provide must receive financial help in the coming years.
A product liability lawyer can file a wrongful death claim on behalf of family members and make sure an insurance company for a negligent business accepts full blame for what happened. A lawyer working for the family can allow them time to grieve while handling the frustrating negotiations with insurance adjusters and corporate lawyers.
Recalls on Dangerous Products
You should be aware of any recalls that affect the product that caused you harm. If you have a Maison Law representative handling your case, your lawyer will be monitoring a company's actions to see if a recall is announced.
Sometimes an injury claim or a lawsuit can alert a corporation to a problem and force them to declare a recall. The business would take its products off the shelf and out of homes, and offer refunds or replacements for the product.
When enough victims file similar accident claims over the same product, their cases may be combined into a class action lawsuit. Your lawyer would help you decide if joining a class action lawsuit would be in your best interest or if suing individually gives you a better chance of securing the full compensation you need to recover.
Frequently Asked Questions
How long do I have to file an injury claim over a product liability accident in California?
Two years. Most product liability cases only have a two-year statute of limitations on filing an injury claim. Don't wait years to file because your lawyer will need to begin work immediately building your case.
Is everyone involved in the production of a product responsible for a defect?
Yes. California is a "strict liability" state when it comes to product liability cases. An inventor, manufacturer, or marketer can be held liable even when one of those parties didn't directly contribute to the product's defect.
What should I do after an accident caused by a defective product?
Call 911 if someone is injured. If you are able, gather evidence from the scene. Take photos of the device that malfunctioned. Take photos of your injuries. Don't throw out evidence like damaged clothing and the product itself.
Contact a California Product Liability Lawyer
If you or a loved one are hurt by a product, tool, or appliance in your home, speak with a local personal injury lawyer before saying a word to corporate lawyers and insurance adjusters. You should know about every benefit available to you and your family before corporate lawyers try to tell you otherwise.
The California Product Liability Lawyers at Maison Law offer a free case consultation to all accident victims. Contact us to schedule a case review. It's a no-risk way to find out what your injury is worth and how to demand the maximum in compensation from the company or corporation behind a hazardous product.
Martin Gasparian, the founder of Maison Law, has a long, extensive track record of taking on large corporations to win the compensation victims need to rebuild their lives.