Fresno Bicycle Community
World Record Announcement
Official Video Participants
While Maison Law holds the title, the accomplishment is one that the Fresno community as a whole can be proud of.
A recent Fresno bicycle accident study showed that the city saw at least 81 bicycle accidents involving injury in 2022.
That was a shocking leap in accident cases from 2021's reported 54 incidents.
Unfortunately, the age group that saw the most victims included children and teens.
As a response, Fresno community members joined together at Woodward Park to be filmed receiving, wearing, and passing a helmet.
Our Maison Law team handed out free bicycle helmets to participants who took part in the record-setting event.
Fresno Bike Accident Statistics
Bicyclists in Fresno are defenseless when riding alongside fast-moving cars, SUVs, and Trucks. Even a slight nudge from a vehicle can send a rider down for a devastating injury. The importance of wearing a bicycle helmet on every ride is made all the more clear when we look at the number of bike accidents Fresno records each year.
Fresno officials reported 81 bicycle accidents involving injury in 2022. That was a huge increase from 2021's reported 54 incidents. These shocking accident numbers were spotlighted when Maison Law completed a recent 2023 Fresno Bicycle Accident Study.
Children up to age 19 were victims of at least 31 bicycle accident injuries in 2022.
The still-developing bodies of children can suffer much more long-lasting injuries in a bicycle collision. The wounds can be more severe and young victims can have recurring health issues with their injuries as they mature. California requires all riders under 18 years old to wear a bicycle helmet. It's up to parents to make sure all children who ride bikes are fully protecting their heads. It's the best way children and adults can increase their chances of returning from a ride safe and sound.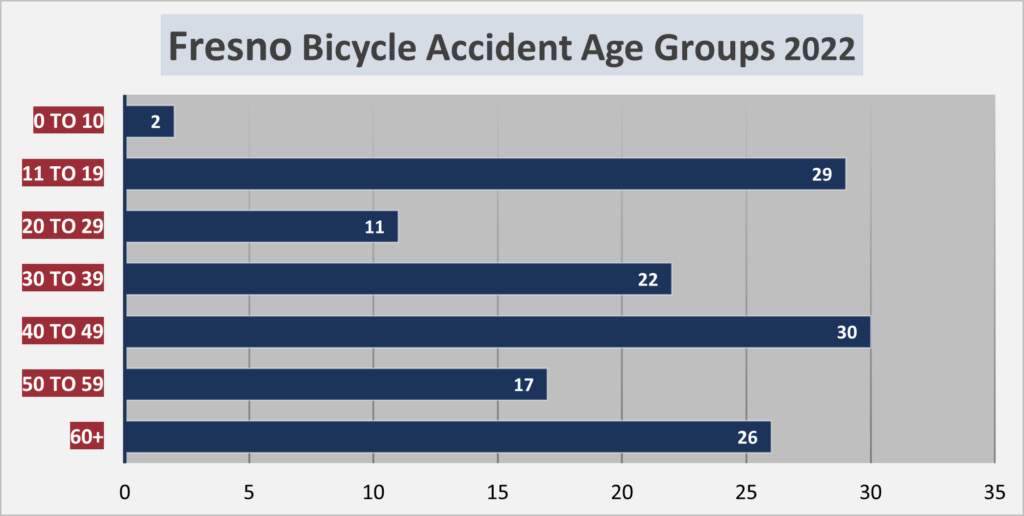 Maison Law extends a warm thank you to the Fresno Community for helping promote bicycle safety.
We would also like to thank FOX26-TV for sending a reporter to cover the event and to raise awareness about the need for all riders to wear bike helmets, especially young children. The tv segment reached thousands of viewers with the message that bicycle helmets save lives.
Join our
world record attempt
for bike safety
Join the fun and raise awareness for bicycle safety!
Free Fun Event in Fresno at Woodward Park's Valley View Shelter
Sunday, May 14th from 9am-3pm
(Yes, Mother's Day – bring your mom!)
---
In an effort to promote bike safety, Maison Law invites you to participate in a World Record Challenge! We will be attempting to set a world record for the longest online video chain of people passing a helmet.
We will set up a booth to take a video of participants individually wearing and passing on a bike helmet.
The first 200 participants will receive a world record participant bike helmet!
Join our world record attempt
Date: Sunday, May 14
Time: 9am – 3pm
Location: Woodward Park – Valley View Shelter
All are welcome to participate.
No bicycle helmet required (can be provided)