The mountains, the coast, the sunshine, and the long straightaways make California one of the best places to ride a motorcycle in the world. Unfortunately, as most riders have experienced firsthand, other motorists aren't always doing their best to look for people on motorcycles. That inattention can lead to frightening collisions for riders.
Motorcyclists can also be victimized by insurance companies. Agents and adjusters have been known to try to blame riders for their accidents even when an accident report says otherwise. That's why if you're in an accident that was caused by a careless or reckless driver anywhere in California, you need the best legal representation on your side.
Martin Gasparian of Maison Law has been supporting motorcycle accident victims in California for years. He is well aware of the tricks that insurance companies use to try to devalue motorcycle accident claims. He will fight for you to receive the highest settlement possible so that you can focus on your recovery.
Start your motorcycle accident claim with a free, no-obligation case analysis.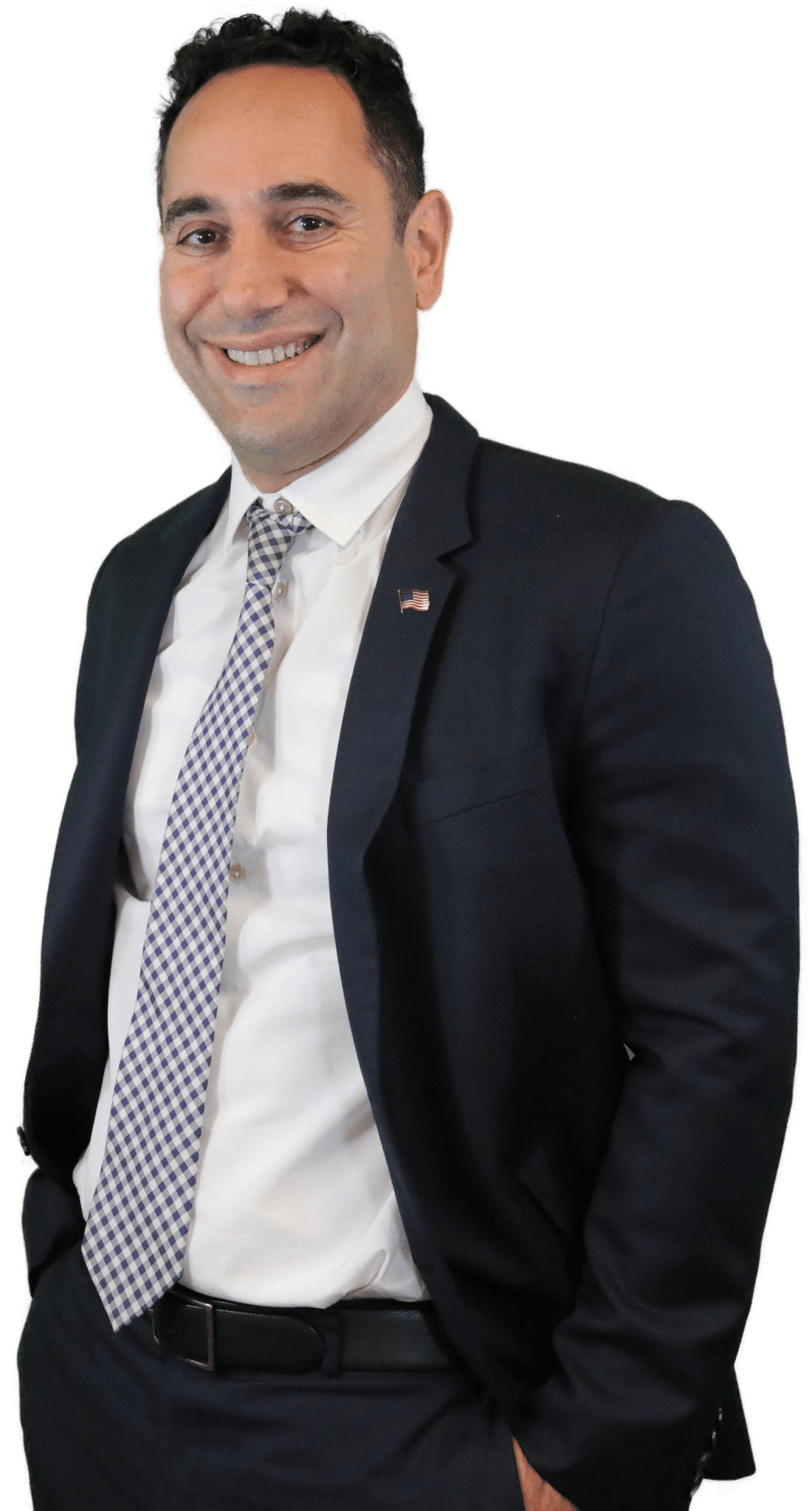 California Motorcycle Accident Injury Claims Process Call Us For A Free Consulation
Call us 24/7 with No Obligations Describe Your Accident Details
We will then discuss your legal options and decide whether to move your case forward. Retain Maison Law w/ No Upfront Fees
We work on contingency. No attorney fees unless you win your case. Receive Your Compensation
We will fight for you to earn the highest possible payout for your damages.
Free Consultation for Motorcycle Accident Victims

Mr. Gasparian spent years working for major corporations and the oldest law firm in Los Angeles and gained valuable insider knowledge of how insurance firms treat accident victims. He founded his own law firm to work for everyday people to make sure they're treated fairly and their rights are respected after a serious accident.
Contact Maison Law for an evaluation of your case. This consultation comes at no charge to you and you'll be under no obligation. Tell us what happened so that we can quickly figure out which legal options are in your best interest.
Common Causes of Motorcycle Accidents in California
When drivers put motorcyclists in dangerous spots they are usually making common mistakes that play out on California roads every day. Motorists often hide behind the excuse that they never saw a motorcycle coming. Of course, this is no excuse when a longer look, and avoiding attention grabbers like a cellphone, would have allowed the driver enough time to easily spot the rider.
Sadly, many drivers ignore this basic duty to show extra care for motorcyclists who travel unprotected and defenseless when compared to passengers in sturdy cars and trucks.
These are just a few of the situations that commonly put riders in danger:
Lane Splitting – This is a legal maneuver in California but many drivers are either ignorant of the law or ignore it. Lane splitting is when a rider moves up between slow-moving or stopped traffic, commonly at traffic lights. They share the lane with other vehicles. Motorists not paying proper attention can strike a motorcyclist beside them.
Vehicle Turning Left – Drivers can be preparing to pull across a roadway and give a quick look without noticing the smaller profile of a motorcycle coming directly at them. Their turn can leave the full length of their vehicle in front of the rider and provide little room to avoid a crash.
Unsafe Lane Changes – Motorists in bigger vehicles can forget to check their blind spots and their side mirrors and suddenly come over on the rider beside them. Merging drivers can also think the coast is clear and suddenly sideswipe someone on a motorcycle.
Rear-End Collisions – This one involves a very visible brake light, but drivers can still miss seeing that red taillight or misjudge the distance and crash into the back of a motorcycle. The rider can be thrown from his or her bike and suffer severe injuries.
"I was involved in an accident about 3 years ago and Maison Law and their team helped me every step of the way. It was a long journey and a lot of time and hard work in getting me what I deserved. I couldn't have asked for a better law firm. I highly recommend!"
I got into a fender bender in January and was left dealing with a very unresponsive and terrible insurance adjuster who was basically forcing me to accept only 1k to close my claim prematurely. Thankfully I found Martin and Maison "Law who truly helped ease my mind, took care of my car, rental, treatment and got me an AMAZING settlement in time for Christmas."
"Martin Gasparian and the whole Maison Law team were there for me when I was involved in an accident. They held my hand every step of the way and took care of all my needs. They listened to all my concerns and put my mind at ease and made the whole process pain free. I would definitely refer friends and family to Maison Law.
Common Motorcycle Accident Injuries
The amount of compensation that you receive in an accident claim can make all the difference in your life now and in the future. The injuries can be so severe that medical care may be needed in the months and years down the road.
Injuries can result in disabilities or disfigurement for victims and any settlement offered needs to factor in the medical equipment, surgeries, and physical therapy that may still be needed in the future.
These are just a few of the frightening injuries that can require more than just an emergency room visit:
Blunt Force Trauma – Motorcyclists travel with no walls or a roof and that lack of protection can subject riders to extreme forces. Multiple injuries can occur as the rider may be the victim of more than one impact with the vehicle and with the road surface. This trauma can lead to a rupture of internal organs and damage the soft tissue that holds organs and other body parts in place.
Chest Injuries – Ribs and other bones can break and cause breathing issues. The heart and esophagus can suffer damage. A blow to the back can even injure kidneys.
Concussion/Brain Injury – Traumatic brain injury (TBI) can lead to headaches, seizures, and vomiting. A more serious injury can rob victims of their memories.
Bone Fractures – The neck, skull, and face may also take severe damage and see broken bones and damaged teeth. Any one of these injuries can result in permanent disfigurement. When a motorcyclist is thrown from a bike they can extend their hands and arms as a natural reflex to protect themselves. The fingers, wrists, and elbows can be left broken.
Road Rash – Severe abrasions can damage skin and make skin grafts necessary. This is another injury that can leave permanent disfigurement.
How Much Is a Motorcycle Accident Claim Worth in California?
Every traffic accident is different and it's hard to put a number on the award you could receive in an insurance settlement or judgment in court. However, motorcycle accidents often involve more serious consequences for victims and those major injuries can lead to higher settlements. Extra financial support is often necessary to pay for extended medical care and the loss of the ability to work and support yourself and your family. 
A permanent disability suffered in a motorcycle crash will prompt your personal injury lawyer to demand whatever is a fair amount for your hardships factored over a lifetime. A general guideline to follow is that the more an accident changes your normal life routine and the longer your injury persists,  the more compensation you may be due.
These are a few other factors that will determine how much you receive in an insurance claim:
Physical and Emotional Suffering. Pain and mental trauma are considered non-economic damages. You can't always put a price tag on these types of consequences, but they are very real and can be debilitating. Victims could experience years of pain from an injury. Victims may also suffer anxiety and depression as they find they can't do the things they love anymore. These activities can include traveling, hobbies, intimacy, and even riding a motorcycle. These difficulties can be grounds to ask for more in a settlement. 
Lost Wages. The paychecks you miss while away from work as you recover. A major injury could make it impossible to ever return to your previous career. Career training and job search help can be part of compensation. If you can't return to work, a settlement must include support to replace your lost earnings capacity over years or perhaps for the rest of your life.
Driver's Insurance Limits. The at-fault driver's chosen insurance provider and level of coverage can also affect your final award. Basic insurance coverage has cap limits that may run out before all of your hospital bills are paid.
The Skill Of Your Personal Injury Lawyer. The expertise of the lawyer you choose to represent your case can have a big impact on the compensation you should expect. Lawyers with a successful record and experience at the negotiating table and in the courtroom will generally be able to secure much more in support for you. They will accurately estimate the costs of recovery you face and make sure you have what you need to pay those bills. They can also determine who else may be liable for your accident and seek compensation from multiple sources to make sure you have everything you need now and years down the road.
Common Complications with Motorcycle Insurance
Motorcycle accident insurance coverage in California differs from car accident coverage in several important ways. You may not realize these differences until you are injured in an accident and in need of help with hospital bills and with your missed paychecks at work. 
For starters, the minimum coverage you may carry in California while riding a motorcycle is $15,000 for the death or injury of one person and a total of $30,000 for the death or injury of multiple victims. You must also carry $5,000 to cover a victim's property damage. 
The trouble with these limits is that they might not be enough to cover even half of any victim's expenses. This coverage also doesn't cover you or a passenger if you were to be hurt in an accident. 
You can opt for higher coverage and add-on comprehensive and collision policies to cover your motorcycle damage. Adding on Personal Injury Protection (PIP) helps to cover medical costs for you or a passenger when someone gets hurt. Including uninsured/under-insured motorist coverage can also protect you if you are struck by a motorist without insurance or with inadequate coverage to pay for all of your medical expenses. 
You may be struck by another driver and trust that the at-fault motorist's insurance company will accept the blame and compensate you. This can be dangerous because insurance companies like to shift blame to motorcyclists when they can get away with it, even when the evidence points to their driver's fault. 
Having a personal injury lawyer keeping a watch on the behavior of insurance adjusters can protect you from getting stuck paying for your own medical expenses out-of-pocket. Your lawyer will also be fighting to make sure every damage you suffer is covered in full by the responsible driver's insurance provider.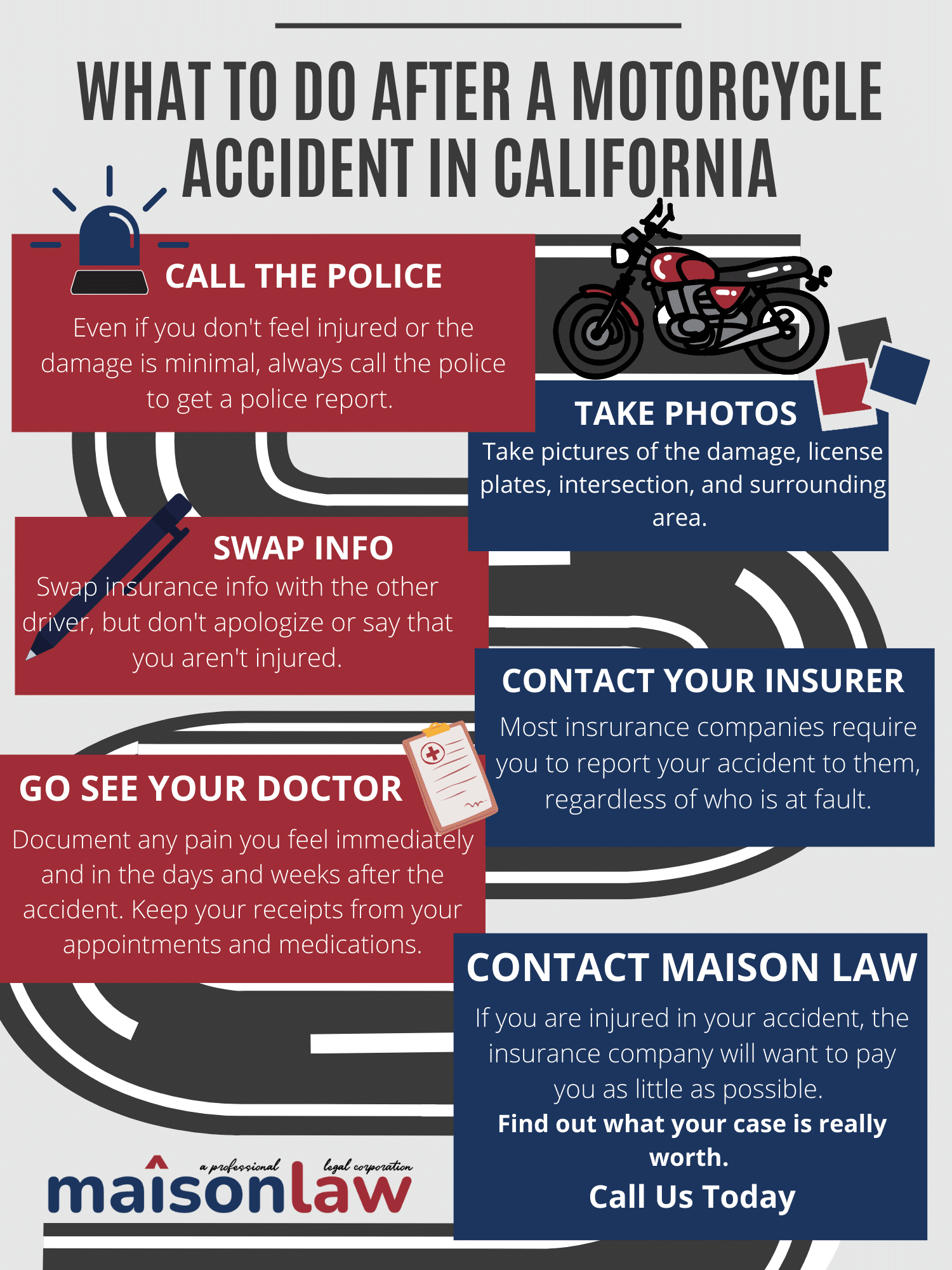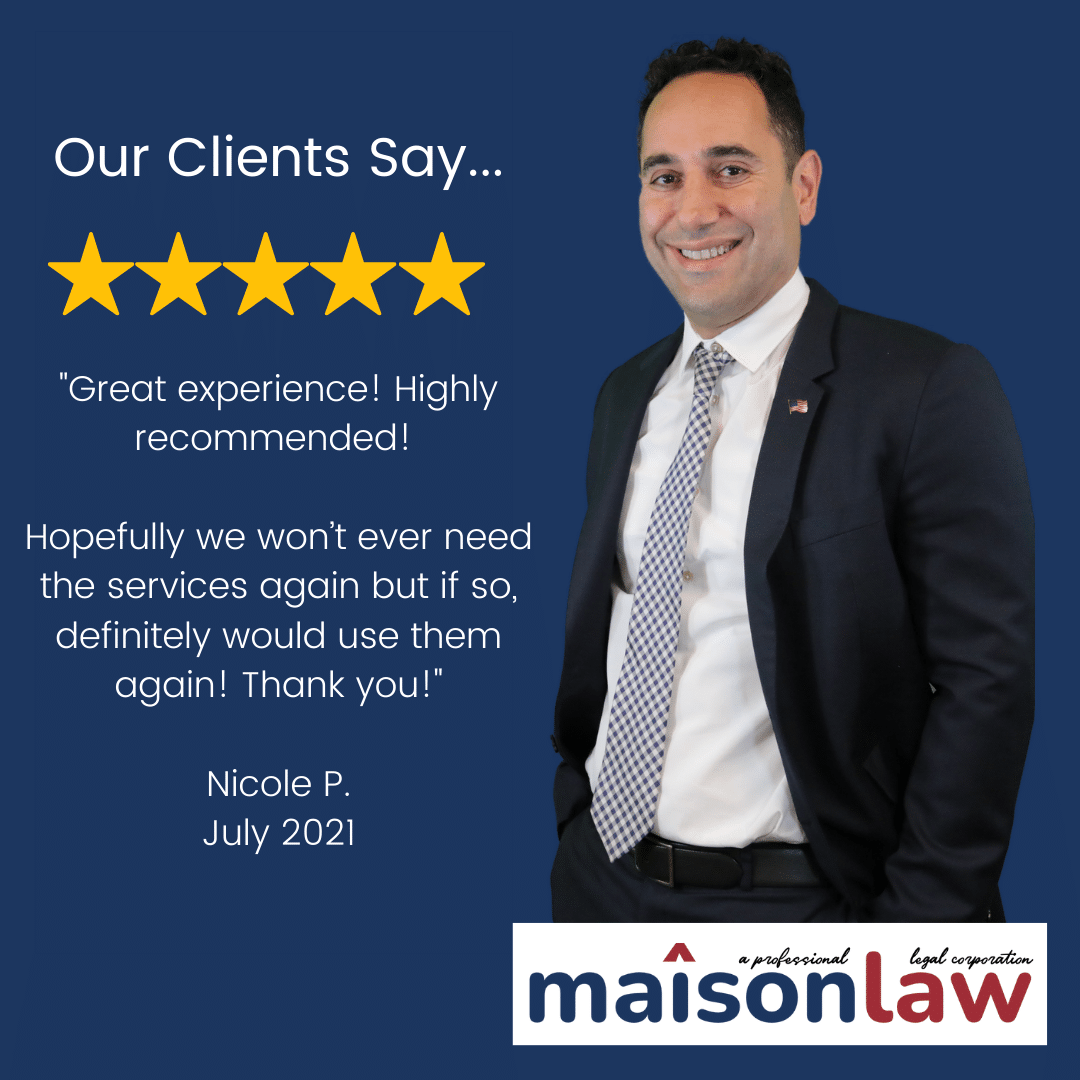 Do You Really Need a Motorcycle Accident Lawyer in California?
While having a lawyer represent your motorcycle accident claim in California isn't required, motorcyclists must be especially cautious when they are depend on insurance adjusters to get the financial support they need. Insurance companies like to call upon old "reckless motorcyclist" stereotypes and will often try to shift blame to the rider, no matter what a police accident report states. 
A personal injury lawyer does lengthy investigative work on behalf of a client to make sure insurance companies are held accountable. If not, an insurance company can leave motorcycle accident victims to pay for half or more of their medical costs out of their own pockets.
Someone on a motorcycle also stands a much higher chance of suffering a major injury than someone in a better-protected car, SUV, or truck. The costs of medical care are often much higher and may even be necessary over a lifetime. 
It is vital that insurance companies are held accountable for every recovery cost and lost paycheck a victim endures. A personal injury lawyer monitors all communication with insurance companies to make sure you get a fair settlement to protect your finances now and in the future. 
A personal injury lawyer is also a powerful reminder to the insurance company that they could face a court date if they are unwilling to extend a fair settlement offer. This can mean thousands of extra dollars in a settlement award as insurance adjusters seek to avoid getting dragged before a judge and jury.
Frequently Asked Questions About California Motorcycle Accidents
Contact a California Motorcycle Accident Lawyer Today
If you or a loved one are seriously hurt in a motorcycle accident you should contact a California Motorcycle Accident Attorney like Martin Gasparian with Maison Law. The insurance company for the at-fault driver isn't required to inform you of all of your options after a devastating crash. As a victim, you have rights that are in place to protect you from the bad faith practices of insurance companies.
To make sure you're not being taken advantage of talk over your case with Maison Law. To make sure you are getting the compensation you'll need to pay for a full recovery and see you through until you're back on your bike again please reach out to us.