Visalia sits in the middle of the biggest agricultural-producing region in the nation. That means people are on the go early in the morning and late into the night.
Unfortunately, Visalia's industry can leave residents vulnerable to unique hazards. Delivery trucks and farm equipment can create dangerous obstacles on the roads for other drivers. Those working in factories and outside in the fields can face threats to their well-being in the workplace.
These types of accidents and more fall under California's personal injury law. If you are hurt on property owned by an employer, a store owner, or if you're injured in a car accident, make sure you talk to a lawyer at Maison Law in Visalia.
Your injury may be painful and prove permanently debilitating, and your fight with an insurance company to get help in recovery may only be beginning. Don't face that challenge alone. Contact our lawyers for a free consultation to discuss your legal options.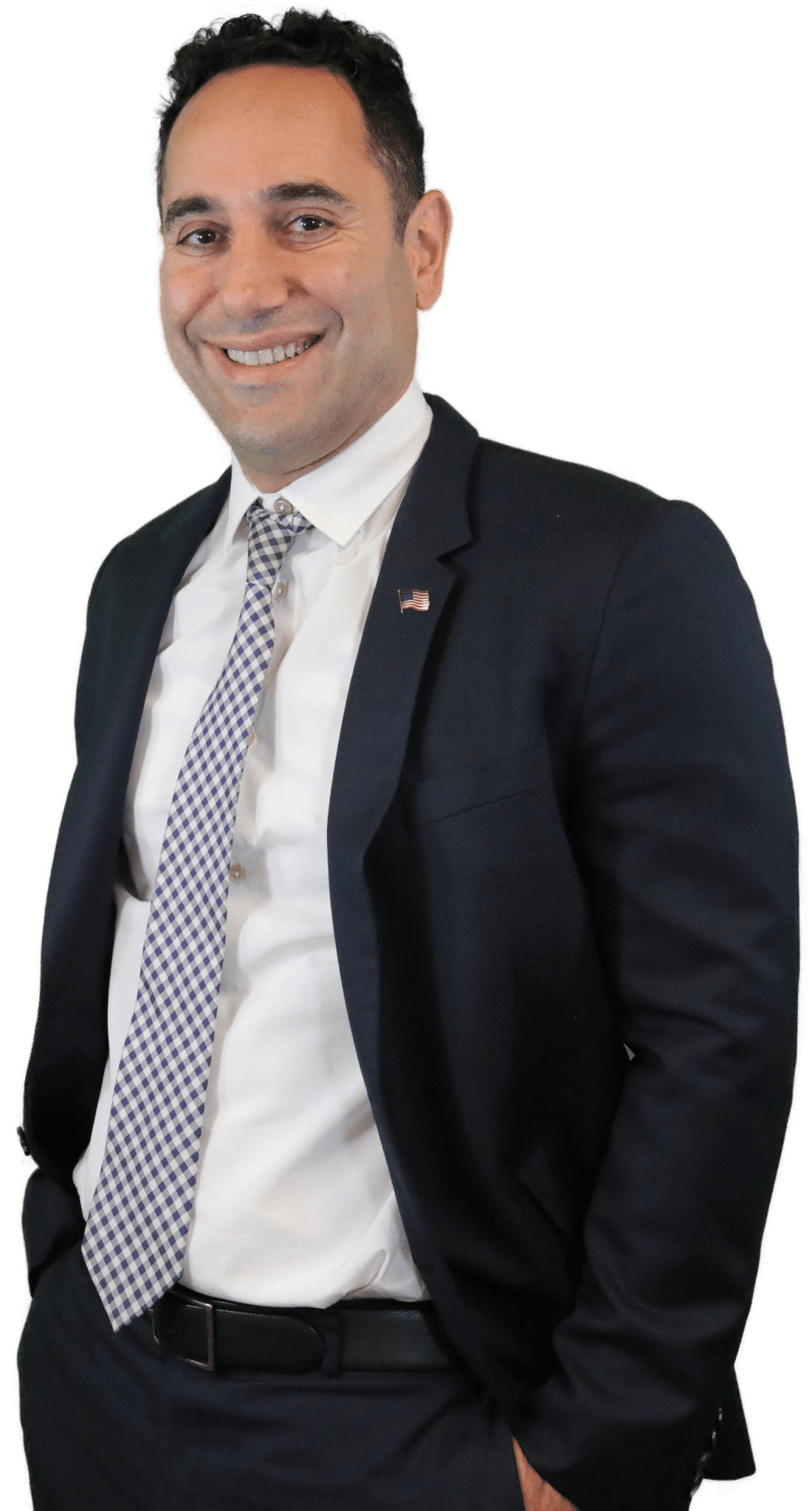 Visalia Personal Injury Claims Process Call Us For A Free Consulation
Call us 24/7 with No Obligations Describe Your Accident Details
We will then discuss your legal options and decide whether to move your case forward. Retain Maison Law w/ No Upfront Fees
We work on contingency. No attorney fees unless you win your case. Receive Your Compensation
We will fight for you to earn the highest possible payout for your damages.
"Maison law is outstanding. The entire team was very attentive to my question and concerns. They even went out of their way to find a chiropractor closer to me because I was not able to commute far for my appointments. I was confused on what was next after my accident but The Maison Law team quickly made me feel comfortable. They are here to work for you."
I got into a fender bender in January and was left dealing with a very unresponsive and terrible insurance adjuster who was basically forcing me to accept only 1k to close my claim prematurely. Thankfully I found Martin and Maison "Law who truly helped ease my mind, took care of my car, rental, treatment and got me an AMAZING settlement in time for Christmas."
"Martin Gasparian and the whole Maison Law team were there for me when I was involved in an accident. They held my hand every step of the way and took care of all my needs. They listened to all my concerns and put my mind at ease and made the whole process pain free. I would definitely refer friends and family to Maison Law.
Free Consultations for Visalia Accident Victims
When you are injured because of someone else's carelessness or negligence, fighting with insurance companies can just add an additional headache to your painful situation.
It can be difficult to filter through the protections that California injury law provides for victims, and insurance companies benefit from your confusion.
That is why Maison Law offers free legal consultations for personal injury victims. We want to make sure you understand all of your legal options. Schedule your free, no-obligation consultation now.
Personal Injury Dangers Across Visalia
You may be heading to work or dropping the kids off at Redwood High School or El Diamante High School. You may just be doing your grocery shopping for the week. It's a sad fact, but anytime we leave the house we can be exposing ourselves or our families to hazards around Visalia. The hazards can even be in our own homes.
That danger may be at a high school sporting event where you take a tumble or your little athlete gets hurt. It could be on an aisle at Walmart when a spill left by another customer is suddenly underfoot and sends you falling backward. These are all places that property owners, proprietors, and even the city government can be held accountable for when you are injured. If they created the obstacle or knew about the hazard they can be liable for not cleaning it up or repairing it.
These are just a few of the hazards that can fall under personal injury law and leave you in need of a legal expert:
Auto Accidents: Whether you are struck by a distracted Uber driver or someone who just couldn't wait to send the next text, careless drivers are everywhere and can cause serious injuries. Car accidents can put innocent victims through unnecessary hardships when having to ask car insurance companies for help with hospital bills and lost time at work. Insurance agents all employ the same tricks to get victims to sign off on unfair compensation offers. An attorney on your side can make sure you don't fall prey.
Bicycle Accidents: In California, bicyclists are given the same rights as cars. However, many drivers sharing the streets are negligent, careless, or otherwise dangerous neighbors. This can lead to serious injuries when autos and bicycles collide.
Motorcycle Accidents: While motorcycles have a lower profile than other road vehicles, drivers are obligated to operate safely, being mindful of their presence. Since riders less protected than drivers, injuries can be severe.
Dog Bites: In California, dog owners are legally responsible for their dog's behaviors. Even if a dog has never been aggressive before, the owner has a duty to pay for damages if their dog causes an injury.
Slip-And-Falls Accidents: The devastating injuries that can result from a fall on any property you may visit can rob you of your mobility and even your memories if you suffer a blow to the head. Store owners, theme park operators, those responsible for public locations, apartment owners, and any other property owners who invite people onto their land are all responsible to provide reasonably safe passage for customers, visitors, and renters.
Pedestrian Accidents: When a pedestrian is injured in an auto accident, the results can be devastating. If the victim is injured, there can be expensive medical bills on top of a long recovery.
Wrongful deaths: Some of these dangers can seem insignificant but tragically any of them can cause the tragic loss of life. Families left behind after losing a loved one should not be targeted by the expenses that an accident can bring about. A wrongful death claim is a lawsuit that can seek to find justice for the victim and provide for a family to help them avoid financial hardships now and in the years down the road when they must cope with life without the support of that loved one.
Workplace Accidents: Farming, ranching, and other agricultural workers experience the highest death rates per 100,000 workers in an average year according to the National Safety Council. The construction industry generally sees the most deaths overall in a year. Injuries in any field can threaten your life or knock you out of work for weeks. Your employer should be providing as much protection as possible to keep you safe and should also be the first to step up and take responsibility when you are hurt.
Unsafe Products: You may purchase a malfunctioning dryer, a refrigerator, or even contaminated food that hurts you or your family. There may be many parties who can be held accountable for your difficulties including the store or business that sold you the product. The designer of that product and the manufacturer of the product can also be held responsible for every cost of recovery and repair to your home.
Can I collect unemployment after being terminated for an accident injury?
If you are still unable to work due to the injury, no. To collect unemployment, you have to be physically able to work and accept a job if one is available. If your injury would allow you to do another job, you may be considered for benefits.
To receive Unemployment Insurance (UI) benefits, you also must have lost your job through no fault of your own. If the circumstances surrounding your job dismissal are unique, the Employment Development Department (EDD) of California would schedule a phone interview with you to discuss your eligibility.
Your injury may make you eligible for disability benefits or worker's compensation. If you feel you were unfairly terminated from your job, you may have grounds for employment litigation.
When you've lost a job or income after a personal injury accident caused by someone's negligence, you are permitted to file a claim for damages. An award from the at-fault party's insurance provider could include the wages you've forfeited while healing. Financial support might also be earned if you lost your job due to your injury. Talk to a Visalia Personal Injury Lawyer when you have questions about a potential accident case.
Why wouldn't a lawyer file for the maximum policy amount?
In California, the details of the insured's coverage are private. An attorney won't know the exact limits of the at-fault party's policy. However, an experienced lawyer knows the general range of policy limits and will seek fair compensation for the victim.
If you feel your attorney isn't working in your best interest, you have every right to terminate your relationship with your lawyer. You can talk with the attorneys at Maison Law in a free consultation at any time to find out what you should be expecting in support, even if you haven't fired your current lawyer. It's a good way to determine if there is extra compensation available that your attorney has been carelessly overlooking.
Frequently Asked Questions
Two years. California has a two year statute of limitations for personal injury claims. Generally speaking, the sooner Visalia residents file a car accident claim, the better chance they will receive compensation.
Visalia personal injury clients can claim both economic and non-economic damages in their case. This includes medical expenses, time lost at work, reduced quality of life, and pain & suffering. To figure out all of the damages you could legally claim in your case, it's best to speak with an experienced attorney.
Visalia's Personal Injury Lawyer
Visalia is a community that prides itself on hard work and family life. Those qualities must sometimes be protected when property owners, careless drivers, or negligent employers put others at risk and end up getting them hurt.
If you or a loved one are seriously injured due to the carelessness of someone else, contact a Visalia Personal Injury Lawyer with the experience to demand what's fair from national corporations, local employers, and anyone else who may be liable for your suffering.
Discuss your case with attorney Martin Gasparian, the founder of Maison Law in Visalia, for a free consultation that comes with no obligation. Mr. Gasparian worked for major corporations and dealt with some of the biggest insurers in the world. He now uses his knowledge to make sure everyday people aren't taken advantage of by corporate lawyers and insurance adjusters. He believes that every client should work directly with their lawyer, get honest advice, and the personalized attention to detail their case deserves.