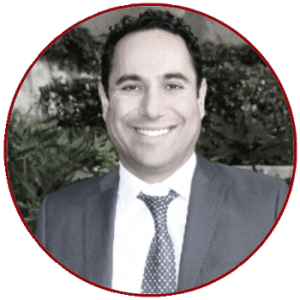 If you're looking to recover compensation for your damages, you'll need a qualified legal representative on your side. The first step in your claim is contacting our Visalia car accident lawyer and setting up your first consultation. If you decide to work with Maison Law, your initial case review is free.
Careless and negligent drivers are on the road 24 hours a day. It's impossible to control what they do, and there are times when motorists aren't able to avoid those drivers quick enough. That's when crashes happen, injuries are suffered and lives are even lost. At other times, the person who was injured or killed was a passenger of the driver who caused a crash, a motorcyclist, bicyclist or a pedestrian. The most recent ascertainable motor vehicle crash statistics from California are from 2017. The Insurance Institute for Highway Safety reports that in 2017, 3,602 people died from the injuries that they suffered in a total of 3,304 California crashes. About 300,000 others were injured. The 2018 numbers haven't been compiled yet, but they're expected to exceed those of 2017. Nearly every one of those accidents, injuries and fatalities were preventable.
Compensation for Car Accident Victims in Visalia:
We focus our practice on car accidents, mostly in and around Visalia, Tulare County and the Valley. When a person causes a motor vehicle accident, California laws allow its victims to be compensated for the personal injuries that they suffered. Holding careless and negligent drivers liable for the damages that they cause operates to discourage other drivers from the same behavior when they get behind the wheel. What comes to issue though is the compensation for injuries or deaths resulting from motor vehicle crashes. That's when the advice, counsel and experience of an effective Visalia car accident lawyer is of critical importance. During an initial consultation and case review, a seasoned Visalia car accident attorney will be able to accurately evaluate the likelihood of obtaining compensation and select the best legal option for an accident victim to pursue.
Our Central Valley car accident lawyers can help you get compensation for a variety of damages. Many car accident claims involve compensation for the following, and more:
Ambulance fees
Medical expenses
Hospitalization
Permanent disability (if applicable)
Lost wages / missed wages
Wrongful Death
Common Causes of Car Accidents
There are a wide variety of causes of car accidents. As per the National Highway Transportation Safety Administration, the overwhelming majority of them are caused by driver error. Here are some common examples of driver error:
Distracted Driving: This can include talking on a cell phone, texting, inputting information on a navigational device talking to passengers or even personal grooming while driving.
Speeding: Speed limits are set to give drivers sufficient time to slow down or stop for other vehicles or hazards on the roadway. Traveling at 50 mph in a 35 mph zone drastically decreases the ability to avoid an accident.
Disobeying Traffic Lights and Stop Signs: When a crash results from ignoring a red light or stop sign, it's usually going to be a broadside impact. These types of impacts can push a vehicle into another lane of traffic. Then, it can be hit again by another vehicle. Broadside impacts also cause rollovers.
Following Too Closely: Failing to maintain a proper interval from the car ahead of a driver is the cause of about 98 percent of all rear-end collisions. Drivers must leave a proper distance from the vehicle ahead of them in order to slow down or stop to avoid an accident.
Drowsy or Fatigued Driving: Driving when a person is too tired to drive safely is like driving drunk. Because of drowsiness and fatigue, truck drivers have hours of service regulations that they must comply with.
Driving Too Fast for Traffic or Weather Conditions: We're required to maintain control of our vehicles at all times when driving. Although a speed limit might be 45 mph, that might be entirely too fast in poor visibility, wet or icy roads or heavy traffic.
Driving Under the Influence: This might involve alcohol, drugs or both. Consumption of both alcohol and marijuana are legal in California. These impair judgment, coordination and depth perception. After a night out, Uber, Lyft and taxi services are an excellent alternative.
Some Common Car Accident Injuries
If you experience any symptoms of being injured at all after a car wreck, it's important that you seek immediate medical attention. If you fail to do so, the injuries that you claim will become highly disputed by the insurer of the person who caused your accident. When you call 911 to report the accident, advise the dispatcher that you are injured and want paramedics at the scene. They'll document your complaints of pain and transport you to the nearest emergency room. Here are some common injuries that victims suffer from car crashes:
Traumatic brain injuries including concussions, brain bleeding, and skull fractures.
Neck injuries that can include spinal cord and disc damage, sprains and strains.
Lower back injuries that affect the hips and legs.
Multiple types of fractures that require one or more surgeries.
Soft tissue injuries involving muscles, tendons and ligaments and significant pain with limited range of motion.
Don't Make These Mistakes
As soon as the opposing insurance company learns that it's insured person caused and accident with injuries, it will start setting up its defense. That insurer's objective will be to pay you as little as possible as compensation for your injuries. Don't make the following mistakes:
Delay treatment more than 48 hours. If you're injured, you must seek medical care right away.
Fail to follow you're doctor's recommendations. If your doctor wants you to see an orthopedist or neurologist, make that appointment right away. Don't fail to attend medical and therapy appointments.
Fail to let your lawyer know that you had a prior injury that you treated for at the same part of your body.
Post information about your accident, injuries or physical media on social media. Stay off of social media on this topic. Inconsistent statements and photographs can be used against you.
Speak with the opposing insurance company. Never give a statement of any kind to an opposing insurance company. It will only try to use your own words against you in the future.
Retain an inexperienced lawyer. Only an experienced and respected personal injury lawyers should be consulted with and hired.
Making one or more of these mistakes can severely damage a perfectly valid personal injury claim. You should be focusing your efforts on your recovery and reaching maximum medical improvement. We can attend to the legally complicated tasks of the investigation of your case, assembling the evidence, proving liability, presenting your damages and negotiating your case or trying it in front of a judge and jury.
What can you do if you don't agree with your doctor's diagnosis after a car accident?
It is the right of every personal injury victim to seek a second opinion on their pain when they aren't happy with the medical care they receive. The cost of a second, or third doctor's exam could be sought in an insurance claim against the at-fault party.
Your California Personal Injury Lawyer may also ask you to see a different doctor or specialist. Skilled lawyers will know which doctors are accustomed to testifying in court and who will make powerful witnesses for your case. They will also be aware of what doctors are willing to work for a medical lien. This means they are willing to wait on payment for care until you receive an expected insurance settlement.
It's important to go to every doctor's appointment you have and follow every prescribed treatment you can. You may not like the doctor's personality or recommendations, but you'll need proof that you had an injury. You also want to demonstrate that you are working towards recovery when you negotiate with insurance companies.
It's also key to avoid getting into an argument with a doctor you don't care for. You don't want a doctor placing a label of "argumentative" or "uncooperative" in your medical file. This can hurt your case. Listen to what the doctor has to say. If you want to see another doctor later, then do that without confronting your previous doctor.
Visalia Car Accident Lawyer
After being seriously injured or losing a family member in a car accident in or around Visalia, one of the pivotal decisions that you're going to make is who you will choose to represent you. You need help, and you need it right away. We understand how this is of vital importance to you, especially when somebody else caused your crash. Medical and household bills continue to come in the mail, and you continue to be unable to work. You have genuine questions and concerns. We're ready to answer and address those, so contact us to arrange for a free consultation and case evaluation at your earliest possible opportunity. We want to hear what happened to you, how it happened and build as strong of a case as possible for you. Neither time nor the opposing insurance company are on your side. When you enter into a retainer agreement with us, you have a strong, aggressive and effective advocate on your side. No legal fees will even be due unless we obtain a settlement or award on your behalf. There's no reason not to contact us.
To learn more about the specific damages linked to your case, call our office at 559-203-3333 to schedule your initial consultation with our firm. At Maison Law, we believe victims of avoidable accidents have rights. Get in touch with us as soon as possible to learn about yours.
[testimonials_widget id="2″]
Additional Resources: