Life in Modesto takes many different paths each day. Residents may load up the car for a commute to work or to take a child to a school like Grace M. Davis or Ceres High Schools. It may be a day out for some dining and shopping along McHenry Avenue.
Most of us drive our vehicles almost anywhere we need to go and the amount of traffic we run into reflects that. Traffic on Highway 99 reaches dangerous levels during the rush hours. Some intersections around town, such as Scenic Drive and Bodem Street, stay congested well into the evening.
Chances are you'll run into more than one careless driver along the way. Someone's poorly timed turn or veer into oncoming traffic might force you into a scary collision. You or a family member could suffer a serious injury and face a week or more in the hospital. When the medical bills arrive, the question will be who should be paying them.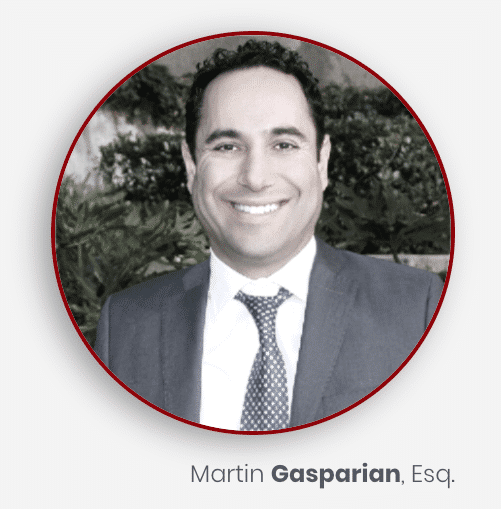 "I was involved in an accident about 3 years ago and Maison Law and their team helped me every step of the way. It was a long journey and a lot of time and hard work in getting me what I deserved. I couldn't have asked for a better law firm. I highly recommend!"
I got into a fender bender in January and was left dealing with a very unresponsive and terrible insurance adjuster who was basically forcing me to accept only 1k to close my claim prematurely. Thankfully I found Martin and Maison "Law who truly helped ease my mind, took care of my car, rental, treatment and got me an AMAZING settlement in time for Christmas."
"Martin Gasparian and the whole Maison Law team were there for me when I was involved in an accident. They held my hand every step of the way and took care of all my needs. They listened to all my concerns and put my mind at ease and made the whole process pain free. I would definitely refer friends and family to Maison Law.
Contact a Modesto Car Accident Lawyer for a Free Case Consultation
After you've been in a frightening car accident in Modesto, you should be allowed to focus on healing without the worry of how you pay for your care. Unfortunately, getting fair compensation to cover your medical bills and your lost time at work isn't automatic.
You may have to file a claim for damages with an at-fault driver's insurance provider and deal with their constant attempts to devalue your injury and your case. You must stay informed of the benefits available to you as a victim so that you aren't fooled into signing away your rights.
You won't lose anything by taking advantage of a free case consultation with Maison Law. This evaluation comes with no obligation to you or your family. Discussing what happened with a skilled attorney will help you understand your options so that you can make an informed decision on your next move.
Car Accident Dangers in Modesto
Motorists who have lived in Modesto know the most dangerous sections for driving. U.S. Highway 99 heads north and south through Modesto. Some experts consider it to be the most dangerous highway in the United States.
According to the California Highway Patrol, State Route 132 traveling east and west through Modesto is also a common stretch for accidents. The intersection of East Briggsmore Avenue and Coffee Road also gets much more traffic than it was designed for.
The California Transportation Injury Mapping System (TIMS) recorded 1,216 traffic collisions across Modesto in 2020. Those accidents led to 17 tragic deaths and left a shocking 1,790 people with injuries.
60 of those accidents involved motorcycles. 96 accidents involved pedestrians and 65 of those collisions involved people on bicycles. It's easy to see why finding support for victims and families affected by these crashes becomes so important.
What to Do After a Modesto Accident
Proving that you are owed compensation after a collision on a Modesto roadway begins right there on the scene of your crash. You'll need to show that you weren't at fault and that the other driver's negligence caused your accident. This forces the car insurance company representing the other driver to strongly consider offering you financial support.
The best way to make your case is to have strong evidence from the scene of the collision ready to submit. If you are feeling well enough, try to gather these details on the scene:
Focus on any injuries you or your passengers may have suffered. Call 911.
Take photos of the scene, the vehicles involved, and any visible injuries.
Get information from any witnesses on the scene.
Check for surveillance cameras that may have been recording from nearby homes or businesses.
Get yourself and your family members checked out by a family physician. Get full documentation and save all medical bills.
Getting Compensated for All Damages Caused by Your Accident
Your personal injury lawyer will be filing a claim and including a list of everything you and your family have been through. If you don't include a hardship on this list, the insurance company won't be compensating you for it.
You can receive support for these and other economic damages:
The total on your medical bills now and estimates on care needed in the future.
The estimated lifelong expenses that come with a permanent disability.
Travel costs for making doctors' appointments and consultations with specialists. Shuttle service fees.
All wages and benefits you've forfeited while missing work.
Property damage.
You can receive support for these and other non-economic damages:
The pain you've endured and may continue to live with.
The intense emotional trauma you've experienced in the crash and in recovery.
Loss of enjoyment of life. The inability to participate in family activities and hobbies and travel.
Loss of consortium. The loss of intimacy with family members, especially a spouse.
Common Injuries from Modesto Car Accidents
Car accidents in and around Modesto are caused by hit-and-runs, rear-end impacts, head-on collisions, side impacts, and sometimes, even rollovers. Injured victims of these accidents might include other drivers, passengers, motorcyclists, bicyclists, and pedestrians. Injuries might include any of the following:
Traumatic brain and spinal cord injuries.
Damage to internal organs.
Damage to the structure of the spine.
Multiple types of fractures.
Joint and ligament damage.
Damage to muscles and tendons.
Wrongful death.
Families faced with the sudden loss of a loved one and the care and financial support the deceased provided should be fully supported after an accident. Through a wrongful death claim, close relatives seek monetary assistance from an at-fault driver's insurance provider. This claim enables families to ask for help with funeral costs, medical bills, and in replacing the income the victim can no longer provide to loved ones.
Why You Need a Modesto Personal Injury Lawyer After a Car Accident
After being injured in a car accident that wasn't your fault, the opposing insurance company will do everything in its power to limit the support it must provide. In fact, their goal is to provide you with nothing at all to help preserve the company's bottom line.
Don't fall into traps that the insurer will set just for that purpose. It will use what it learns about your case against you to try and devalue or deny your claim for injuries. They may even decide to attack your character and try to get blame placed on you.
Martin Gasparian is the founder of Maison Law and a Modesto car accident lawyer. He can see insurance company traps coming, and he doesn't let his clients fall into them. He quickly becomes personally involved in every case his law firm represents.  Clients and their families have a strong partner from the initial consultation until a settlement is reached, or an award is rendered.
Frequently Asked Questions
How long does California allow for injury victims to file a claim?
Two Years. You have 24 months from the date of the accident to file your claim. Make sure to contact a Modesto Car Accident Lawyer as soon as possible to allow the best chance for evidence to be collected and witnesses to be located.
Should I talk to the at-fault driver's insurance company?
No. Insurance adjusters will contact you asking for a recorded statement. Just say no. This statement can be used to hurt your case later. Let your personal injury lawyer handle all communications with insurance representatives.
Can I request emotional damages in a wrongful death accident claim?
Yes. The trauma of a child losing a parent, or spouses losing a husband or wife can earn compensation in a lawsuit. Through a settlement or trial verdict, an award can include support for the emotional loss experienced by close family members.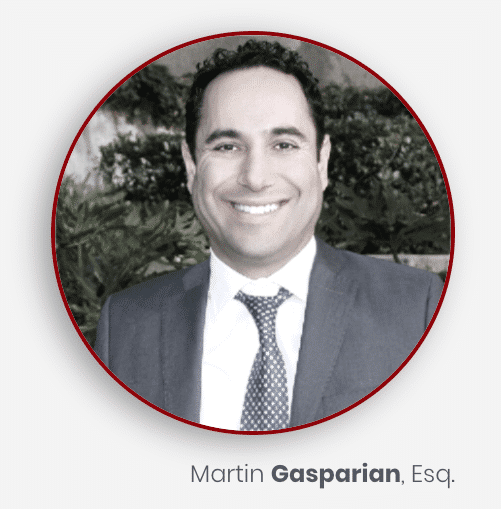 Contact a Modesto Car Accident Lawyer Today
After being injured in an auto accident that was caused by the carelessness and negligence of somebody else, preserve and protect your rights. Contact our Modesto car accident lawyer at Maison Law for a free consultation and case evaluation.
We promise to listen to you carefully, and we're going to answer your questions too. Then, we'll be pleased to advise you on how we believe you should approach your injury case to receive the maximum compensation available.
No advance fee is required to hire us, and if we fail to obtain a settlement or award on your behalf, no legal fees are due at all.
Additional Resources: