Modesto Personal Injury accident Dangers
Do you know what you'd do if you were seriously injured in a car wreck? Or what if you slipped and suffered a concussion at a grocery store? Most people don't give it much thought, and the busy people of Modesto are no exception. However, the truth is that the number one cause of serious injury in Modesto is a car accident.
Statistically, the odds are pretty good that if you live in Modesto and drive or ride in a car, you stand a good chance of being injured in a car accident. Each year in this city of 200,000 people there are on average 4,500 injury auto accidents, and of these, there are on average of 15 tragic fatalities a year.
If you have been involved in an accident, we will do everything we can to help you resolve your injury case so that you can focus on recovering. Over the years, we have dedicated ourselves to helping the victims of car accidents get their lives back.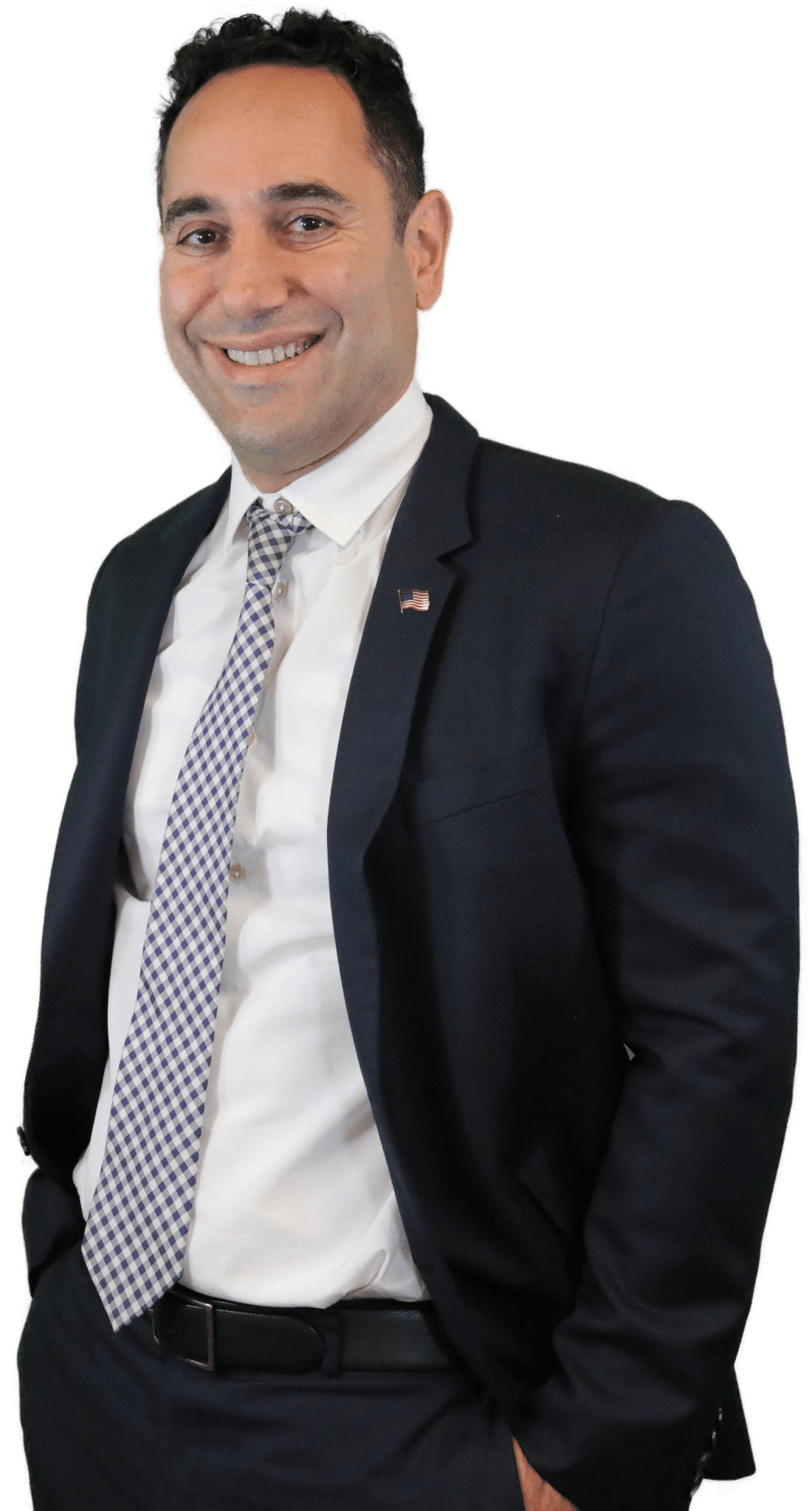 California Personal Injury Claims Process Call Us For A Free Consulation
Call us 24/7 with No Obligations Describe Your Accident Details
We will then discuss your legal options and decide whether to move your case forward. Retain Maison Law w/ No Upfront Fees
We work on contingency. No attorney fees unless you win your case. Receive Your Compensation
We will fight for you to earn the highest possible payout for your damages.
Contact a Modesto Personal Injury Lawyer for a Free Consultation
Personal injury claims can quickly turn into a frustrating experience, especially when you're also trying to heal from a serious injury. You may find yourself watching your medical expenses pile up while you forfeit paychecks at work.
Don't take your mounting desperation lying down. Take advantage of a free case consultation from a skilled Modesto Personal Injury Attorney like Martin Gasparian. Mr. Gasparian, the founder of Maison Law, is happy to present every option available to you and help you decide on your next move.
This consultation comes with no obligation to you or your family. If you decide that you can use Maison Law's help, you don't need any money. We don't get paid unless we win your case.
An Injury Can Happen Anywhere
A fall is the second leading cause of injuries in the U.S., and the people of Modesto are not ones to just sit around worrying about whether they might fall. They'd rather watch the Downy Knights play the Enoch Eagles in a football game at George Lucas's high school Thomas Downey High, or take a trip to the Modesto Certified Farmer's Market to get some fresh veggies. It's called life, and residents of Modesto aren't going to slow down just because they might get hurt.
Unfortunately, some will, and when it happens, the team at Maison Law is ready to help the injured fight the system and get the compensation due under the law. Injuries can happen anywhere and in just about any manner, and when they do, having a firm with the success and experience of Maison Law is important to getting a good outcome.
Some of the most common injuries that we have seen are due to:
Construction Sites
Stairway Accidents
Downed Electrical Wires
Public Remodel Accidents
Work Accidents when Injured by Third Party
Injured While Walking or Bike Riding
Sports Injuries
These are just a few, but they show the areas of risk people face every day. Not every injury is going to be because of someone else's negligence, but when it is, the law is on the side of the victim, but the system is not.
Insurance adjusters know what they're doing, and that is to pay you as little as possible or nothing at all. For them, it's not personal, it's just their job. What you need is someone on your side whose job it is to help you get the full compensation allowed. At Maison Law, we know how the system works and know how to win.
Common Injuries in Modesto Personal Injury Accidents
Modesto citizens rely on their cars to commute to San Francisco, Bakersfield, or Fresno and they often take Highway 132 west to I-5 to access some of the state's freeways.
Modesto is home to Earnest and Julio Gallo, the largest wine bottler in the world, and they grow their own grapes then make and bottle their wine under 60 labels. This employs a lot of workers in Modesto and surrounding communities and also puts supply trucks, farm equipment, wine tankers, and workers on the roads.
The downside to this is is the added risk for an injury auto accident. At Maison Law, we have helped victims of all sorts of injuries caused by accidents. We've seen the devastation an injury can cause to someone and how it can change their life forever.
It's our job to make sure that they get as much compensation for their injuries as the law allows so they can focus on getting back on their feet.
Some of the injuries we've seen over the years in Modesto are common to the region because of the types of risks that people face every day. Some of these are:
Traumatic Brain Injury
Blunt Force Trauma
Broken Collarbone
Broken Femur or Tibia
Spinal Cord Damage
Nerve Damage
Airbag Injuries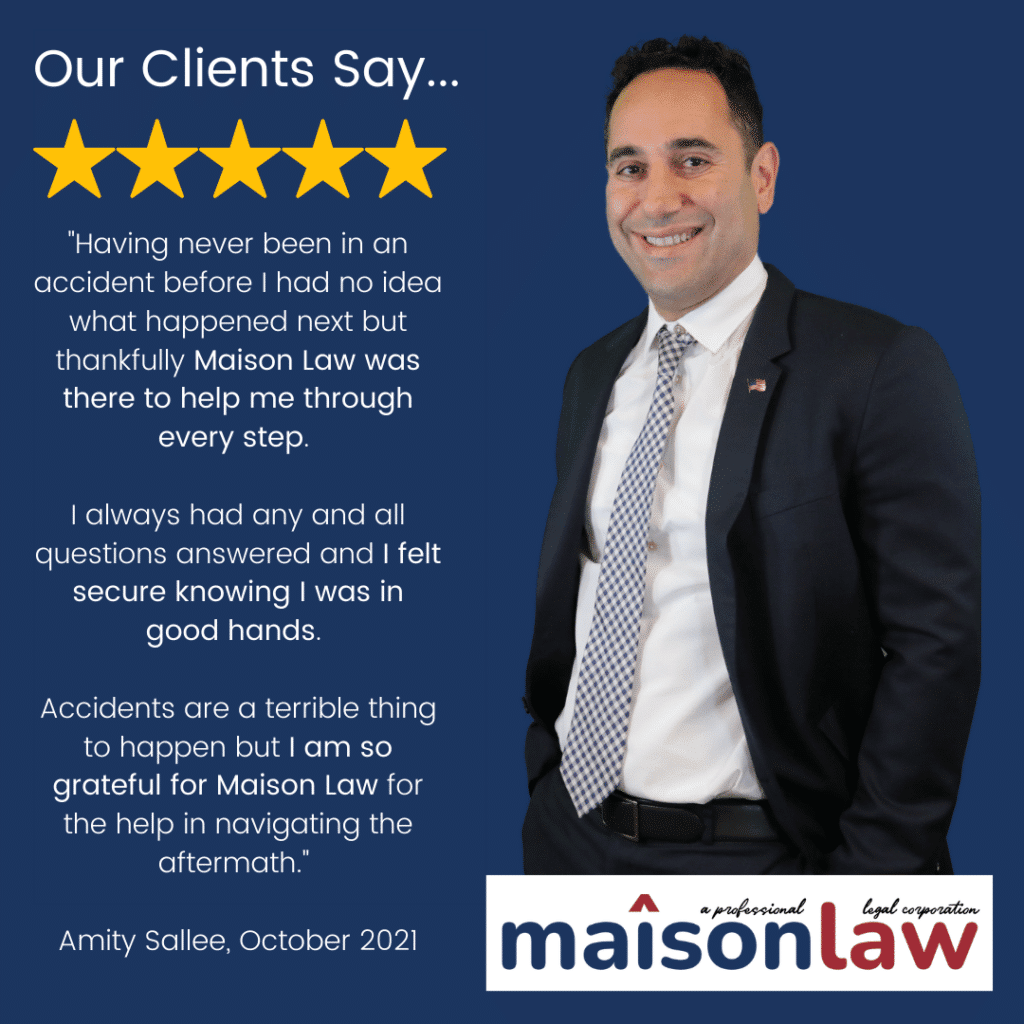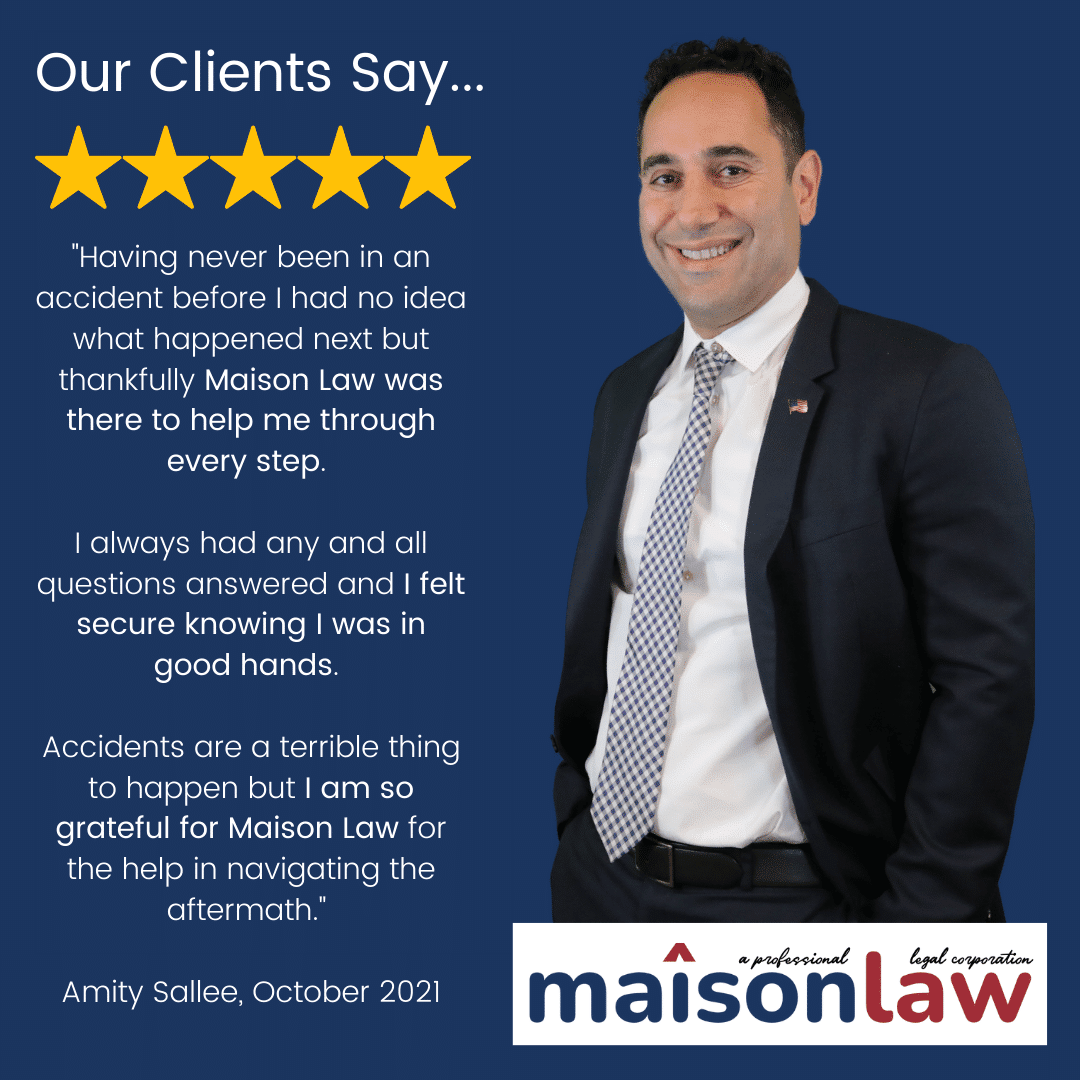 What To Do After a Modesto Personal Injury Accident
After any accident, the shock of what's happened may make it hard to think clearly and know what to do next. You may have just been struck from behind by an SUV. You may have just taken a fall at a grocery store. You may have just been bitten by a dog.
The first thing to do is to make sure you and any other victims are safe. Then you should call 911 and request an ambulance if there are injuries involved. After any car accident, you'll want a Modesto Police Officer or the California Highway Patrol to respond. Officers will create a collision report that will serve as evidence for your case later.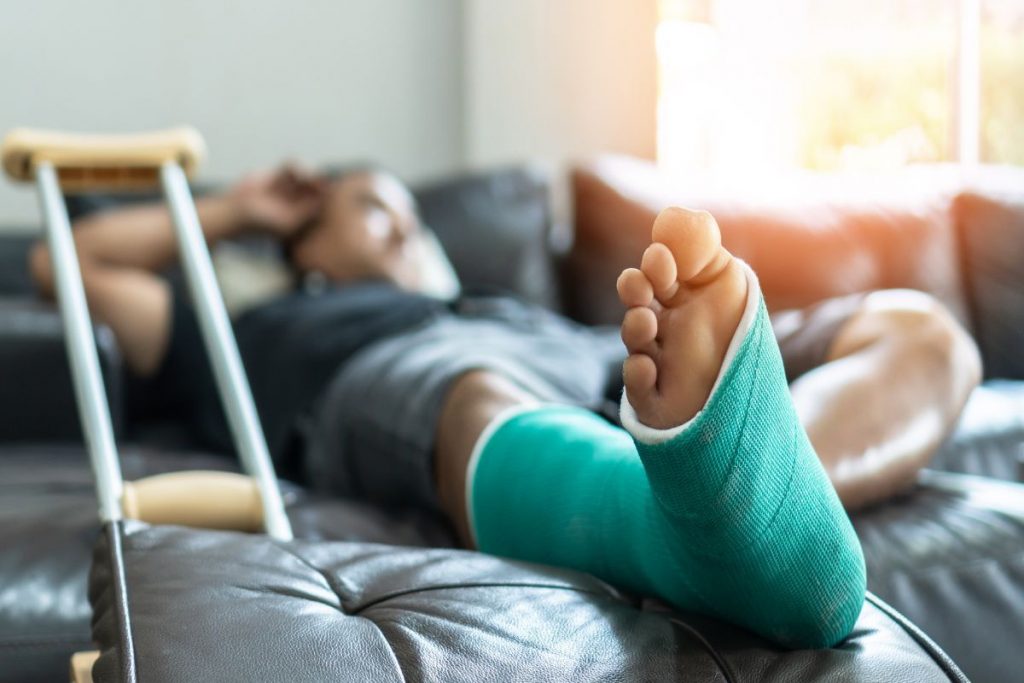 If you are feeling up to it, you should also gather as much evidence as you can right there on the scene:
Take Pictures. After a car accident, take photos of the damage to all vehicles. Show any visible injuries. After suffering an injury at a business or public place be sure to get a photo of the obstacle that caused your injury. It will likely be cleaned up or repaired right after you leave.
Don't say that you're "okay" or "my bad" while talking to another driver or a business owner. Insurance companies can twist these statements to make it seem like you weren't hurt or that you were to blame for what happened.
Check around the scene for security cameras that may have captured your accident. Note their locations and write down addresses for businesses and homes with cameras.
Find out what witnesses saw. Get their contact information so your Modesto personal injury lawyer can contact them for testimony later.
Make a Doctor's Appointment. Be sure to mention any pain that appears in the days after an accident. Follow all of the doctor's recommendations. See specialists if advised to do so and attend physical therapy sessions.
Contact a Modesto Personal Injury Lawyer and set up a free consultation. It's critical that you speak with a skilled lawyer before talking to any insurance representative. An experienced lawyer can tell you what your injury is worth before an insurance adjuster tries to convince you it's worth nothing at all.
"I was involved in an accident about 3 years ago and Maison Law and their team helped me every step of the way. It was a long journey and a lot of time and hard work in getting me what I deserved. I couldn't have asked for a better law firm. I highly recommend!"
I got into a fender bender in January and was left dealing with a very unresponsive and terrible insurance adjuster who was basically forcing me to accept only 1k to close my claim prematurely. Thankfully I found Martin and Maison "Law who truly helped ease my mind, took care of my car, rental, treatment and got me an AMAZING settlement in time for Christmas."
"Martin Gasparian and the whole Maison Law team were there for me when I was involved in an accident. They held my hand every step of the way and took care of all my needs. They listened to all my concerns and put my mind at ease and made the whole process pain free. I would definitely refer friends and family to Maison Law.
Compensation Available After a Modesto Personal Injury Accident
Another way to get the most out of a Modesto personal injury claim is to make sure every damage you've suffered is indicated when you file with an insurance company. You'll want to make sure every hardship you've faced ends up on this list because anything not included has no chance of contributing to the amount on your settlement check.
Your lawyer will be working with you to include every factor eligible for compensation. Your lawyer will add in a few things you may not have known could earn you money.
These are just a few of the many factors that could earn you injury compensation:
All hospital and injury rehabilitation expenses.
Costs associated with a long-term injury or permanent physical disability.
The physical pain and emotional trauma you endure in the accident and during a difficult recovery.
Loss of enjoyment of life.
Loss of consortium (intimacy with a spouse).
Past and future lost work benefits and earnings.
Replacement of personal property such as damaged clothing, or a damaged bike, motorcycle, or car.
Travel costs while visiting doctors and surgeons. Shuttle services providing special care if you are in a wheelchair.
Our Clients Frequently Ask...
Two years. California allows you to wait 24 months from the date of an accident to file your claim. You should act as soon as possible, though, while evidence is still fresh and witnesses can be located.
You'll want to keep all invoices for your health care. You also want to secure the collision report after a car accident. Save paystubs that demonstrate the paychecks you've missed. Keep a journal of your recovery.
In most cases, no. Only a small percentage of cases are decided in court. Insurance companies prefer to settle injury claims to avoid a trial. Your lawyer will prepare for a trial in case you don't receive a fair settlement offer.
A recent review:
⭐⭐⭐⭐⭐ Maison law is outstanding. The entire team was very attentive to my question and concerns. They even went out of their way to find a chiropractor closer to me because I was not able to commute far for my appointments. I was confused on what was next after my accident but The Maison Law team quickly made me feel comfortable. They are here to work for you. – Kevin Campos

Contact a Personal Injury Lawyer.
After an accident involving a serious injury in the Central Valley, contact attorney Martin Gasparian for a free consultation and case evaluation. Mr. Gasparian takes a hands-on approach to every case. He believes that every client should work directly with their lawyer, get honest advice and personalized attention to detail their case deserves.