Drivers in Bakersfield may shuttle their kids to school every morning or take the same route to get to work each day. They may fall into a routine and never notice the close calls and near-hits that careless drivers subject them to every week.
The hope is that you and your passengers are never forced into an accident and left with what may be serious injuries. But if you are struck through no fault of your own, it's only fair to expect help from an at-fault driver's insurance provider. Unfortunately, that's not always what happens.
After a frightening collision on the busy roads around Bakersfield, never trust an insurance agent to take responsibility, and supply everything you need in recovery. You need a personal injury attorney like Martin Gasparian safeguarding your rights as a victim to put an insurance company on notice…You will not accept less than what's fair for what you've had to endure.
Mr. Gasparian extends a free case evaluation to victims in Bakersfield and across Kern County. Allow him to go to work as soon as possible to secure the evidence you'll need when having to convince a giant insurance corporation to do the right thing and help you.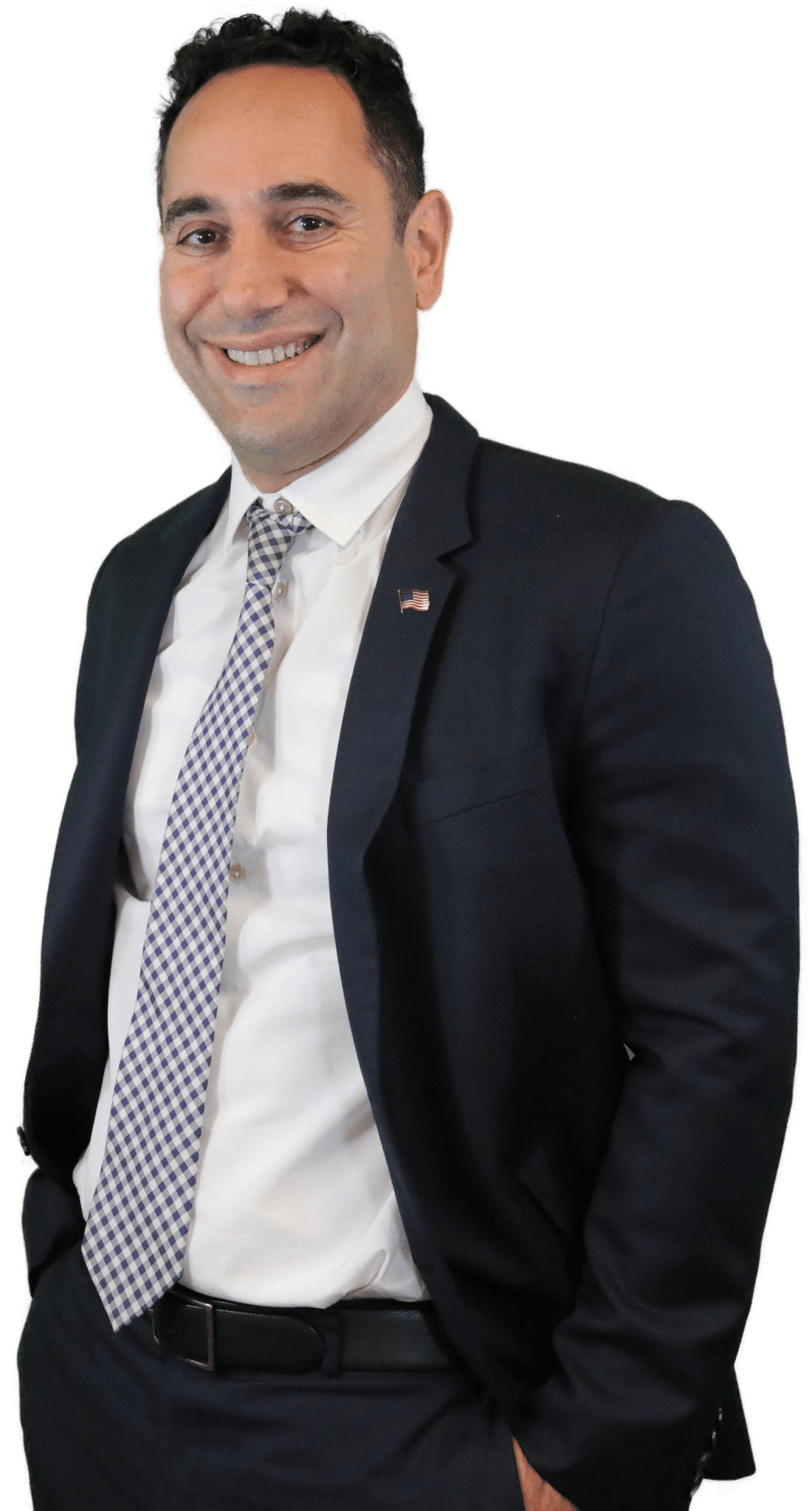 Bakersfield Car Accident Injury Claims Process Call Us For A Free Consulation
Call us 24/7 with No Obligations Describe Your Accident Details
We will then discuss your legal options and decide whether to move your case forward. Retain Maison Law w/ No Upfront Fees
We work on contingency. No attorney fees unless you win your case. Receive Your Compensation
We will fight for you to earn the highest possible payout for your damages.
Common Threats to Drivers on Bakersfield Streets
While cruising the major thoroughfares in Bakersfield the hazards from careless drivers can come from any angle. Distracted drivers holding a cellphone or shouting at a passenger don't likely know what lane or lanes they are in and that means you will have a hard time predicting where they are headed as well. You'll see these unpredictable mistakes and more on Highway 99 or Highway 178.
These are just a few of the dangerous and reckless choices and situations that could bring a frightening end to your trip out in Bakersfield:
Driving Under the Influence — Despite all the campaigns meant to inform drivers of the dangers and the checkpoints set up to catch offenders, drivers still chose to get into the driver's seat while their perception is dangerously impaired by drugs or alcohol. Innocent drivers can have no chance of anticipating the action of a DUI driver and avoiding a powerful impact.
Aggressive Driving and Street Racing: Bakersfield has no shortage of drivers who show little care for other motorists. They can stomp the gas for excessive speeds and also veer in and out of traffic. Street racing is currently a major hazard that endangers every vehicle on the road. Drivers engaged in the high speeds seen in a race can easily lose control and hit innocent bystanders and other vehicles.
Wrong-Way Driving and Head-On Collisions: Rural highways and long stretches of interstate are likely spots for confused drivers to make a dangerous error in judgment. For whatever reason, they get on highways traveling in opposition to other traffic. It can be a while before the error is realized and by that time a dangerous head-on collision may have been suffered. Travelers on busy two-lane highways where cars pass within inches of each other can be the scenes for terrible collisions. A slight course change for one vehicle can suddenly leave a car heading straight for another vehicle.
Rollover and Ejection Accidents: Anytime a vehicle leaves its wheels the drivers and passengers inside are exposed to powerful forces. Airbags and seatbelts might not be able to fully protect victims and devastating injuries can occur.
Large Trucks and Utility Vehicles: Large manufacturing and farming vehicles are passing in and out of Bakersfield at all hours and people in smaller vehicles can end up being squeezed off the road or subjected to a scary head-on collision. The aftermaths of these accidents can involve the insurance providers for both the truck drivers and the local companies they work for.
"I was involved in an accident about 3 years ago and Maison Law and their team helped me every step of the way. It was a long journey and a lot of time and hard work in getting me what I deserved. I couldn't have asked for a better law firm. I highly recommend!"
I got into a fender bender in January and was left dealing with a very unresponsive and terrible insurance adjuster who was basically forcing me to accept only 1k to close my claim prematurely. Thankfully I found Martin and Maison "Law who truly helped ease my mind, took care of my car, rental, treatment and got me an AMAZING settlement in time for Christmas."
"Martin Gasparian and the whole Maison Law team were there for me when I was involved in an accident. They held my hand every step of the way and took care of all my needs. They listened to all my concerns and put my mind at ease and made the whole process pain free. I would definitely refer friends and family to Maison Law.
What to Do After a Bakersfield Car Accident
Cautious driving on your part on Bakersfield roads isn't always enough to keep you or a loved one out of a traffic accident. A reckless driver may ram you from behind or run a red light on Ming Avenue and t-bone your SUV. They physical consequences of an impact may not be temporary. Victims may not fully realize the effects a major injury will have on their lives in the months to come.
That's why any settlement offer from an insurance company must factor in what lies ahead. It's a Bakersfield Car Accident lawyer's job to make sure car accident compensation matches what the victim has gone through and will go through.
To leave insurance companies little opportunity to find ways to dismiss your injury claim, you'll need the best evidence you can find. Some of this evidence will be readily available on your Bakersfield car accident scene.
If you or someone with you is left well enough to move about, try to secure these details at the site of your car crash:
Dial 911 and give a full account to Bakersfield police or the California Highway Patrol.
Take photos. Document the scene. Show lane markings and traffic signs and the damage to the vehicles involved. Take photos of any injuries that are visible and any damage to clothing.
Get contact information from witnesses.
Don't make any statements about the accident to the other drivers involved. Don't discuss how bad your injuries are or who is at fault. You likely won't know the answer to either question until days later. Any speculation you offer will be used by insurance companies to hurt your case down the road.
Get checked out by ambulance crews and your own doctor. Get everything documented and follow all medical advice you receive.
Keep any damaged clothing and personal items. Don't throw evidence out.
Car Accident Injuries Treated in Local Emergency Rooms
The battle to get fair compensation from an insurance company can be difficult for victims, but it's also absolutely necessary. The injuries suffered in a violent impact can be life-altering. The costs can go well beyond a trip to the emergency room and a visit to a family doctor.
The entire body is at risk in any type of collision and being able to afford the best medical care available is vital to ensuring the recovery of a victim.
These are some of the most common injuries treated by in the emergency room at Memorial Hospital after a collision:
Brain Injuries: Head injuries can lead to concussions of varying severity.  Permanent brain damage can bring with it a loss of precious memories and rob victims of the ability to look after themselves.
Fractured Bones: Hairline and compound breaks can require multiple surgeries.  Broken bones can refuse to heal properly and require additional care months down the road.
Neck Injuries: Whiplash is the severe front to back motion of the head in a collision. The common injury often makes the turning of the head and moving the neck extremely painful. Disc nerve damage is another possible injury that occurs when the neck is jerked back and forth.
Soft Tissue Damage: Organs, muscles, and ligaments can be bruised or torn. The tissue that connects and holds organs in place can be damaged and stabilizing surgery can be necessary.
Permanent Disfigurement and Permanent Disability: A injury can cause permanent life changes like those seen with the loss of control of the lower body and the loss of vision. Patients can require lifelong care and expensive medical equipment. A permanent scar or other skin damage can affect a victim's self-image. Victims can need much more in compensation simply to reintegrate with their former lives as best they can.
What Type of Compensation Can I Expect After a Bakersfield Car Accident?
You may have been hurt in a car accident or a loved one may have been badly hurt or been killed in a collision. When a careless driver's mistake is to blame, California allows victims and their families to seek financial help.
After such a traumatic event, you'll need to account for every bill you've received and the emotional hardship you've faced in order to be compensated. These damages must be listed when you file an injury claim with a car insurance company. Anything expense you leave off the list can't be reimbursed and will probably come out of your own pocket.
These are just some of the losses you've experienced that your Bakersfield Car Accident Lawyer will help you list and provide documentation for:
Hospital and medical expenses.
Estimates for the support you could need over a lifetime after suffering a permanent physical disability.
Emotional distress, such as anxiety and PTSD symptoms you experience due to the trauma of a car crash. The depression you face during a long and difficult injury rehabilitation also factors in.
The physical pain you endure and the chronic pain that may be present in the years to come.
Past and future lost income.
Damage or destruction of property.
These losses and more will be considered as your personal injury lawyer negotiates to get the most possible out of a car accident settlement agreement. The size of car accident settlement checks can vary greatly and having a skilled attorney fighting on your behalf is the best way to avoid losing out on valuable support.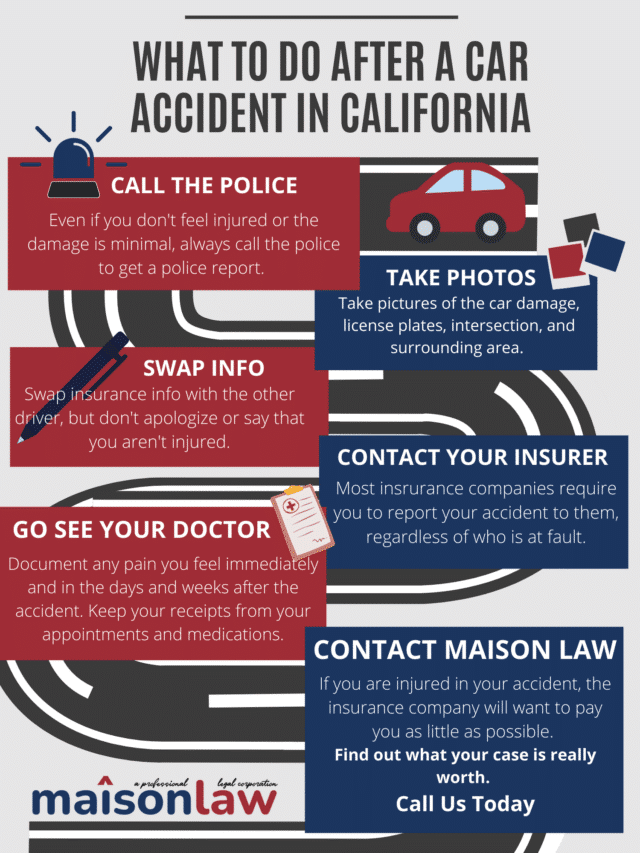 Wrongful Death Lawsuits to Protect Families
After a terrible accident, families can receive the news they've been robbed of a precious life. A loved one may suddenly be taken from family and friends.
Placed in such a heartbreaking position, close relatives can seek support to stabilize the family financially through a wrongful death claim. This civil lawsuit seeks to earn support from an at-fault driver's auto insurer for the many expenses that will arise for the family.
The expense of a funeral service can confront family members in a few short days. The bills from ambulance and medical care administered before the victim passed away may also come due. These hardships can appear just as a family no longer has the benefit of the deceased's weekly paycheck from work. A wrongful death claim can replace the lost wages now and those that will be missed in the years to come.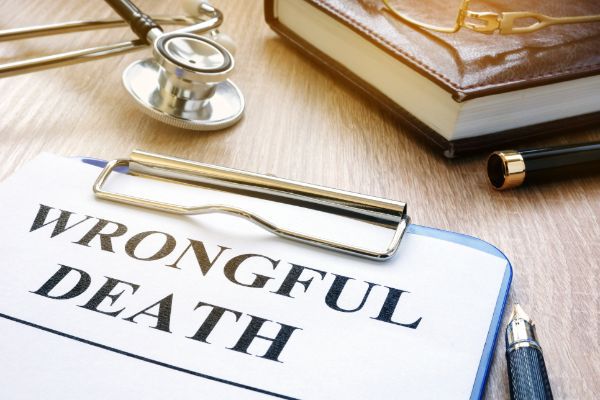 Frequently Asked Questions After Bakersfield Car Accidents...
The statute of limitations on your car crash injury is two years. If you wait longer to file a claim with an insurance company, the insurer is usually allowed to reject it. Your recovery bills will be yours to pay.
Yes. That DUI suspect will face a criminal trial, but that won't affect your civil claim filed over your car accident injuries. You can file your claim and secure a settlement even if a criminal trial is ongoing. They are separate cases.
Don't agree to make recorded statements when the at-fault driver's insurer calls you. Only give basic information. They'll try to get a recorded statement about what happened. Decline. These statements can be used against you.
Contact a Bakersfield Car Accident Lawyer
If you are seriously hurt in a Bakersfield car accident, or if you've tragically lost a loved one, contact a local car accident attorney to find out about the rights in place in California to protect you and your family.
Take advantage of a free consultation session offered by our Bakersfield Car Accident Lawyers to learn more about how vulnerable you may be when trying to secure help for yourself and your family from an insurance company.
Insurance companies aren't required to inform you of everything available to you after an accident. In fact, they would rather you stay uninformed in the hopes you'll sign off on a settlement that's worth far less than what you'll need in recovery.
If you feel Maison Law can help you maximize your injury settlement money, you won't need any upfront money to hire us. We don't get paid unless we win your case for you.