Los Angeles Car Accident Lawyer
Were you injured in a car accident in Los Angeles? A Los Angeles car accident lawyer at Maison Law can help you receive the highest settlement offer possible from the at-fault driver's insurance company.
Careless Los Angeles drivers can speed along while distracted by phones or drive aggressively. Motorists can inexplicably switch four lanes at a time or ignore red lights. All of these hazards put you and your passengers at risk of crash and serious injury. Victims may face weeks or months of medical recovery.
Even with the frightening accident and expensive recovery, car insurance companies will still try to diminish your claim and pay you as little as possible. The car accident lawyers at Maison Law will fight to ensure that your settlement includes compensation for every damage you suffer.
Start with a free consultation and case evaluation. We will gladly answer your questions so that you have a full understanding of your legal options.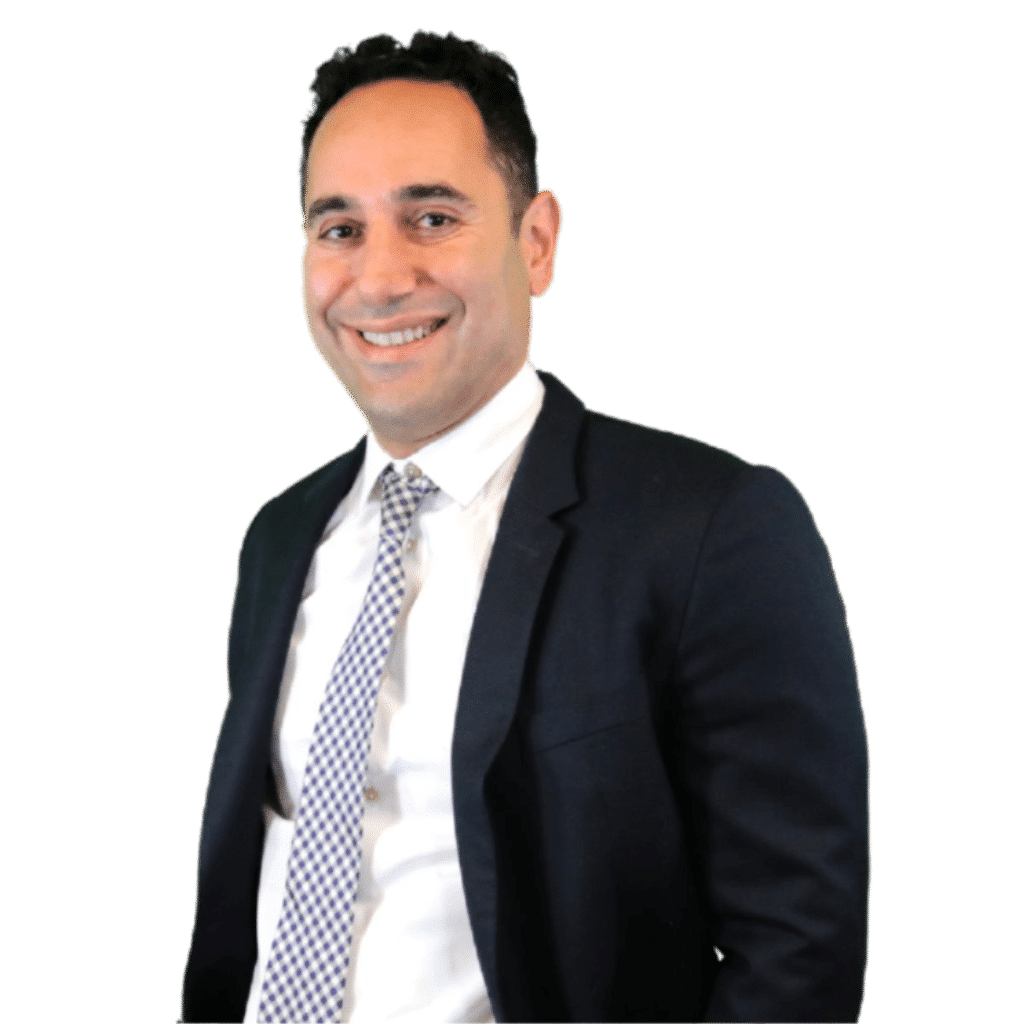 Free Los Angeles Car Accident Legal Consultation
After you've been in a frightening car accident, you should be allowed to focus on healing without the worry of how you'll pay for your care. Unfortunately, getting fair compensation to cover your medical bills and your lost time at work isn't automatic.
You may have to file a claim for damages with an at-fault driver's insurance provider to receive full financial support for your hardships. You must stay informed of your legal rights as a victim and know how much your injury may be worth.
You won't lose anything by taking advantage of a free case consultation with Maison Law. This evaluation comes with no obligation to you or your family. Discussing what happened with a skilled attorney will help you understand the options you have before you so that you can make an informed decision on your next move.
Los Angeles Car Accident Injury Claim Process

Los Angeles Accident Compensation and Deadlines
If you earn an insurance settlement or a court judgment, and you can expect to receive compensation for several factors involved in your recovery:
Hospital and medical expenses and those expected in the future.
Costs associated with a permanent physical disability such as brain damage, vision impairment, paralysis, or the loss of a limb.
Physical pain and suffering.
Emotional Anguish.
Loss of enjoyment of life. Loss of consortium (Intimate Relationships).
Earnings you've lost while missing work.
Damage or destruction of property.
California Statue of Limitations for Car Accidents in Los Angeles
In California, injured victims are given up to two years to file a claim for damages with an insurance company. This may seem like you don't have to rush, but it's important to file as soon as you and your personal injury attorney are ready.
Collecting evidence and documents will be much easier in the early going. Keeping track of witnesses will also be easier if you don't wait years to move your case forward.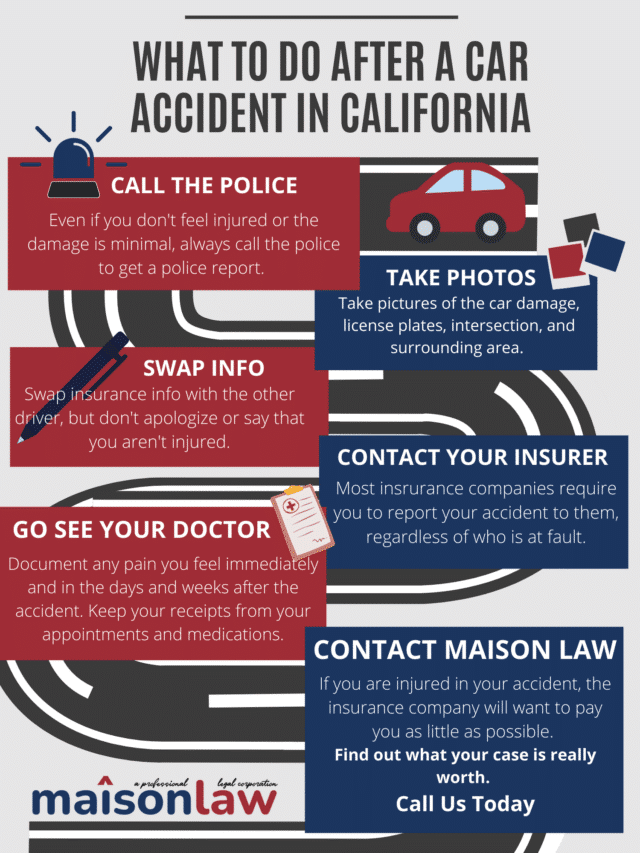 Common Los Angeles Car Accident Injuries
It's important to monitor your well-being in the days after living through an impact. An accident of any kind can leave you dazed and in shock. That shock can mask the pain from injuries you don't know you have.
The next day you may wake up with extreme pain and be in need of further medical care. It's important to get these new injuries examined right away, whether by your physician or during another visit to the emergency room.
It may be another trip to the hospital and another round of expensive ambulance fees.
A car accident can leave victims with major injuries that can linger over weeks, months, and years. And there's always the unfortunate possibility an injury may cause pain over a lifetime or become a permanent disability.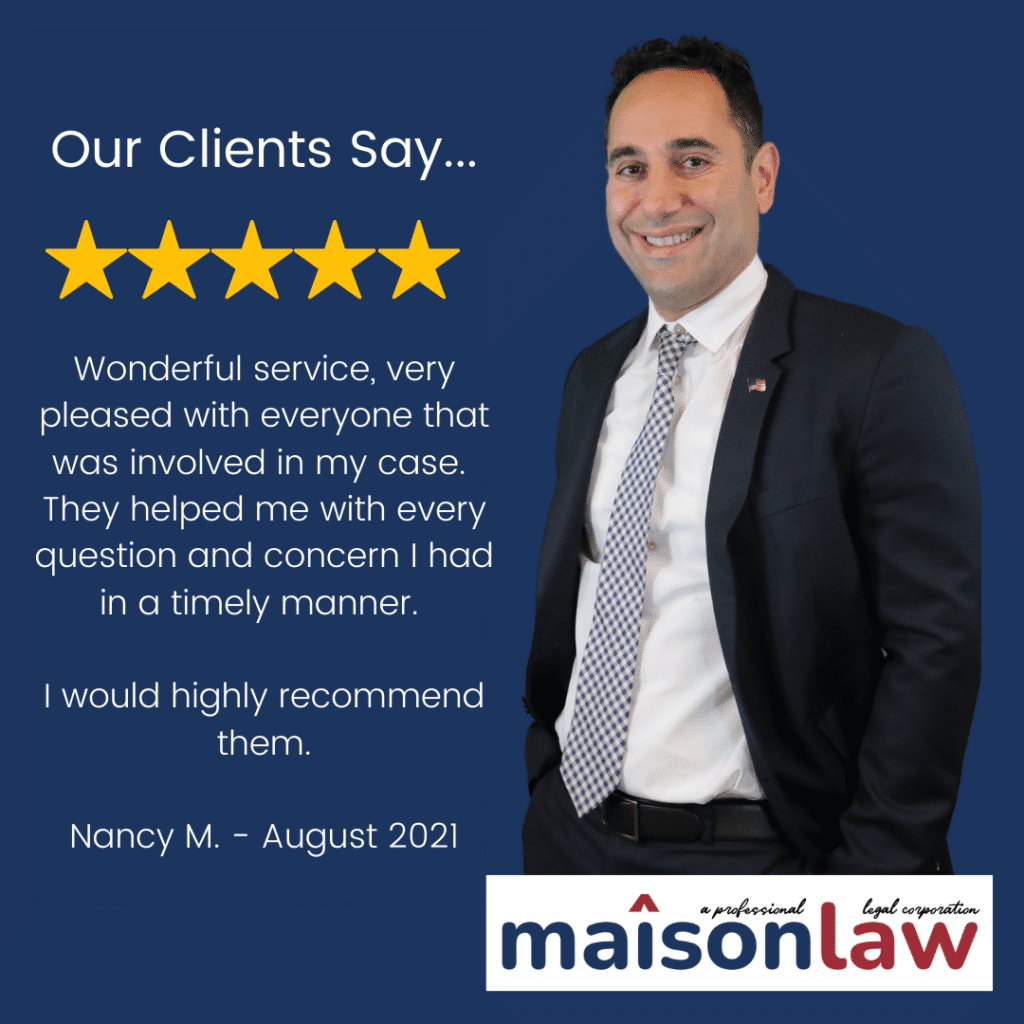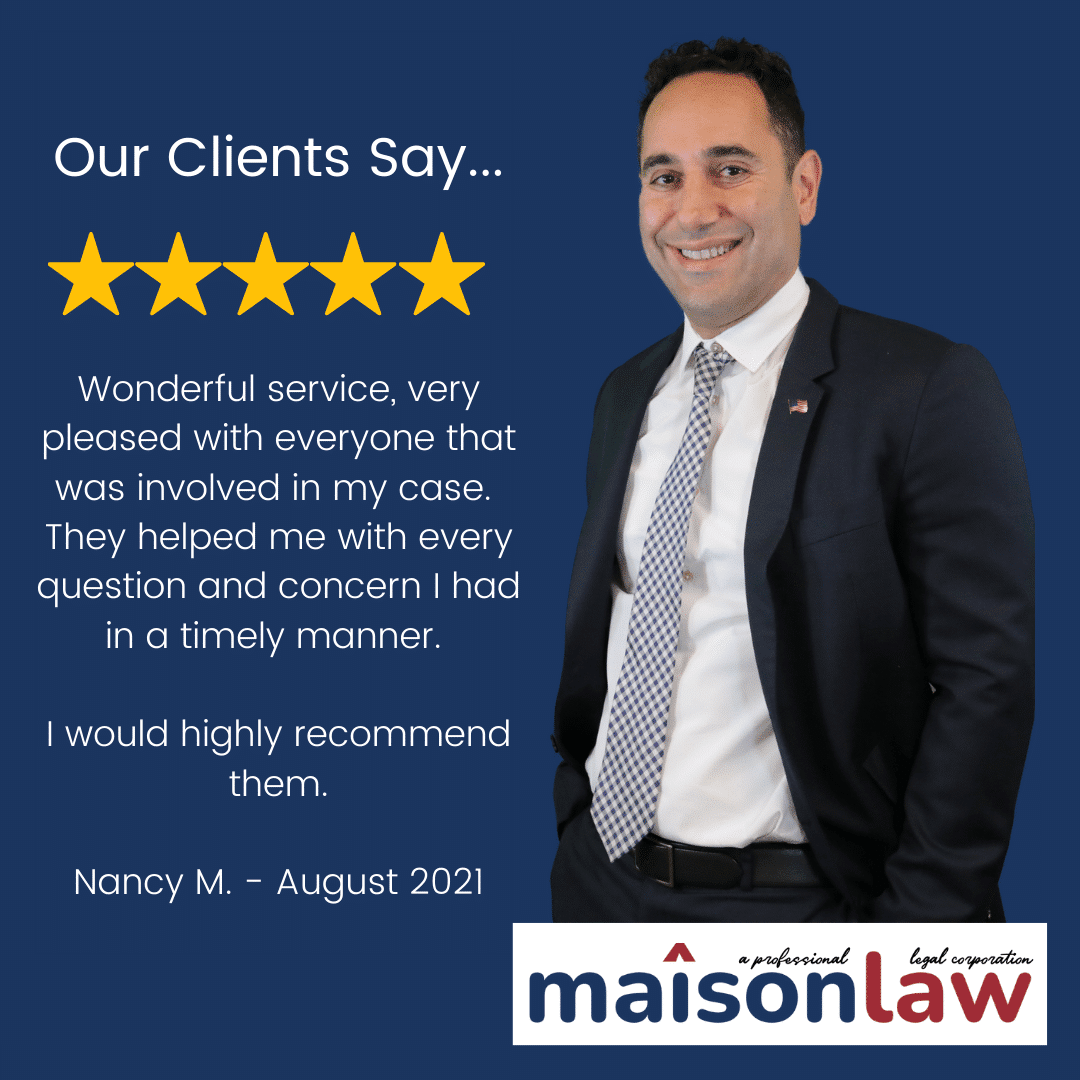 Here are just a few of the more common injuries reported by emergency room doctors after accidents:
Brain injuries: Injuries can be short-term issues or cloud memories and physical control of the body for a lifetime. Traumatic Brain Injuries (TBI) after a blow to the head can result in headaches and seizures, and even cause victims to experience anxiety and depression.
Thoracic Spine Injury: Whiplash or disc nerve damage is common, especially in rear-end impacts. This damage can result in pain that travels through all parts of the body and a loss of control of body parts.
Back injuries: The stretching of tendons and/or muscles leaves small tears of varying degrees in these tissues. Years of back pain and limited motion can result. Just sitting upright in a chair can be excruciating.
Broken bones: Fractures in the legs and arms are common in car accidents and some breaks can be very difficult to heal. Bones could heal in the wrong position and require expensive surgery down the line.
Can a Car Accident Cause Scoliosis?
Yes. Scoliosis develops over time, often when people are young and their bodies are developing. A car accident might cause a spine injury that in the years to come could develop into scoliosis. A crash could also make an existing case of scoliosis worse.
Traumatic scoliosis is an abnormal curvature of the spine that generally takes years to develop. A powerful impact in a car collision can rupture spinal discs. Discs can also bulge or fracture. Whiplash from a quick back and forth motion of the neck is also possible.
These injuries may not heal right and the degenerating tissue around them may allow the spine to slowly form a curve.
Victims of scoliosis may need to wear special back braces and attend physical therapy to correct the curvature. Surgery may also be needed. A spine fusion allows doctors to connect bones in the spine so they can't move and continue to curve. Metal rods and screws help hold the bones together until old and new bone material fuse together.
Even the less invasive option of physical therapy can cost well more than most victims can afford. Spine injury victims must work with their personal injury lawyers to secure the money they need for care now. An insurance settlement must also include support to cover any care necessary in the future.
Can You File a Claim for Cosmetic Disfigurement After a Car Accident?
Yes. When the careless acts of drivers leave you with a disfigurement, they are liable for every recovery cost, including surgery expenses. The emotional difficulties you face would also increase the support earned in an injury claim.
A disfigurement combines a physical injury with emotional trauma. The injury is often painful and recovery is usually difficult. But a visible scar and cosmetic disfigurement also affect your self-image and the way you feel others perceive you. This serious injury might leave you reluctant to face family and friends or go out in public.
You might understandably lose some enjoyment in life, and these emotional damages commonly earn compensation in car accident claims. A claim prepared by a Los Angeles personal injury lawyer would seek full compensation for scar revision plastic surgery bills. The claim must also take into consideration any medical treatment expected to be necessary in the future.
How to Account for Accident and Ambulance Bills that Come Years Later?
Ideally, you would file a personal injury claim against an insurance company once you have fully recovered from injury and all medical bills have been received. Sometimes this isn't possible. You may have suffered a long-term injury and you may have bills that don't arrive when they should.
If not all bills have shown up in a timely manner, an estimate of the charges would need to be made.  This anticipated cost would be listed on a claim for damages to be added to any settlement check you received.
This isn't an uncommon problem and estimates on the costs of care and length of care are a part of many claims. When a long-term or permanent disability is involved, personal injury lawyers often rely on medical experts to estimate the costs of constant care over a year, over a decade, or over a lifetime.
Insurance companies for at-fault parties may want to argue over the value of a missing bill or the cost of care, but your personal injury lawyer would make sure you received a fair settlement.
"I was involved in an accident about 3 years ago and Maison Law and their team helped me every step of the way. It was a long journey and a lot of time and hard work in getting me what I deserved. I couldn't have asked for a better law firm. I highly recommend!"
I got into a fender bender in January and was left dealing with a very unresponsive and terrible insurance adjuster who was basically forcing me to accept only 1k to close my claim prematurely. Thankfully I found Martin and Maison "Law who truly helped ease my mind, took care of my car, rental, treatment and got me an AMAZING settlement in time for Christmas."
"Martin Gasparian and the whole Maison Law team were there for me when I was involved in an accident. They held my hand every step of the way and took care of all my needs. They listened to all my concerns and put my mind at ease and made the whole process pain free. I would definitely refer friends and family to Maison Law.
Low Car Accident Settlement Offers

Once you've been hit, your interactions with at-fault drivers will likely be brief. Your true battle will be with the insurance company they've chosen to secure coverage with. Those insurance adjusters determine how much support you'll receive with your medical bills and losses at work while you heal. At least that's what they want you to think.
Victims who demand what's fair for what they've been through with the help of a skilled Los Angeles personal injury attorney can enjoy a better chance of earning everything they need to recover physically and financially. Filing a claim for damages is often necessary to highlight for insurance companies exactly what they'll be held accountable for.
If not, insurance companies can rely on their time-tested tactics to separate injury victims from the compensation they desperately need. These are just a few of the strategies they may try on you:
Delayed Response: Insurance companies can simply lay your claim aside for a few months or more and let you wait it out. They know you'll be facing a growing pile of bills while you are also out of work. This pressure would make anyone desperate and that's what insurance adjusters are counting on.
Lowball Offer: Insurance agents wait until you are good and worried and then extend a "lowball settlement" offer that doesn't fully cover all of your hardships. You may bite on this offer fearing you may not get a better one Victims often end up paying for part of their recoveries out of pocket when they trust in the goodwill of insurers.
Blaming You: Insurance companies can also go to a lot of effort looking into your driving record and your medical history. Their go-to tactics are to try to demonstrate that you're a reckless driver who has been in previous accidents to show you may have caused your most recent accident. They can also use any recorded statements you've provided to twist your words to discredit your claim. Just say no to any request for a recorded statement.
Refusal to Make A Settlement Offer: Insurers may know their policyholder was in the wrong, but still reject your claim hoping you don't have the nerve to take them to court. This is a mistake on their part if you have a skilled, competent California lawyer on your side. Your attorney will have already collected evidence and testimony to build a strong case that will stand up in court. This real threat is usually enough to get insurance representatives back to the negotiating table to extend a fair settlement offer.
These tactics are pretty devious but if you have a personal injury lawyer your outlook changes dramatically. Most insurance adjusters give up these strategies once they know a legal professional is on your side. If they don't, your attorney will easily be able to deflect their false claims and "bad faith" behavior towards you and your case.
Los Angeles Car Accident FAQs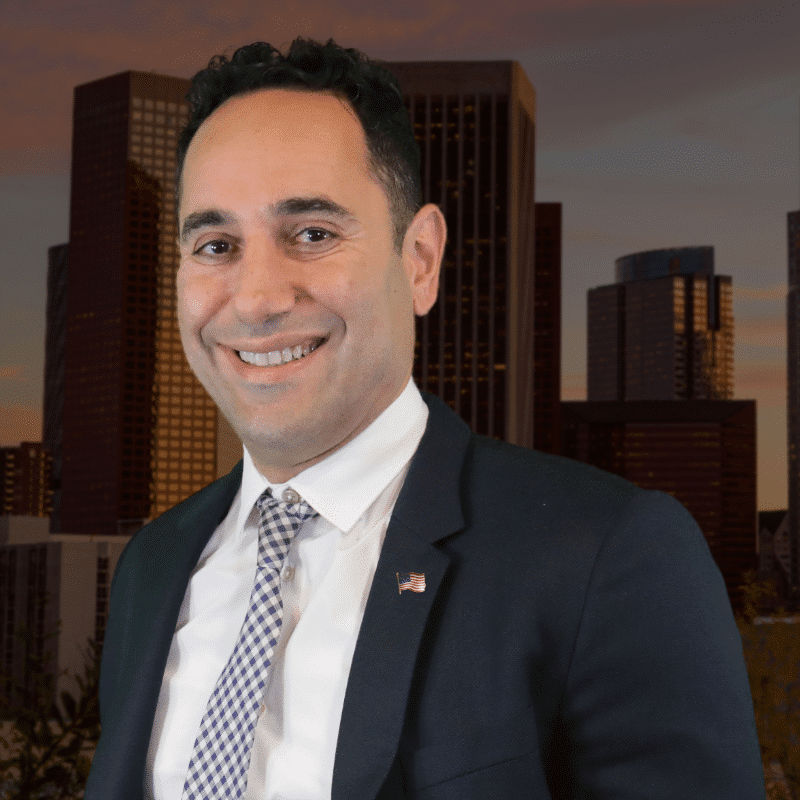 Los Angeles Car Accident Lawyer
After a traffic accident, please rely on an experienced Los Angeles personal injury attorney to handle your case and protect what's important to you.
Insurance companies aren't required to tell you about every benefit available to you. When you aren't informed of your rights, you can lose out on valuable resources and end up paying for a large chunk of your recovery costs out-of-pocket.
That should never be the case when you are put through such a traumatic accident through no fault of your own. Take advantage of a free case consultation from Martin Gasparian, the founder of Maison Law. This case evaluation comes with no obligation to you or your family. Make sure you are treated fairly and receive the support you need to fully recover and get back to your normal life.