Over the years, Maison Law has helped accident victims who have been seriously injured in all kinds of accidents that were caused by the carelessness and negligence of somebody else. We have also represented the families of victims who died in accidents. We approach these cases professionally and aggressively with the objective of maximizing any proceeds that our clients might derive. We also provide individualized personal attention to our clients as they transition through financially and emotionally difficult times.
If you are in need of a quality Tulare personal injury lawyer to represent you in your efforts to obtain the compensation that you deserve, contact us right away to arrange for a free consultation and case review.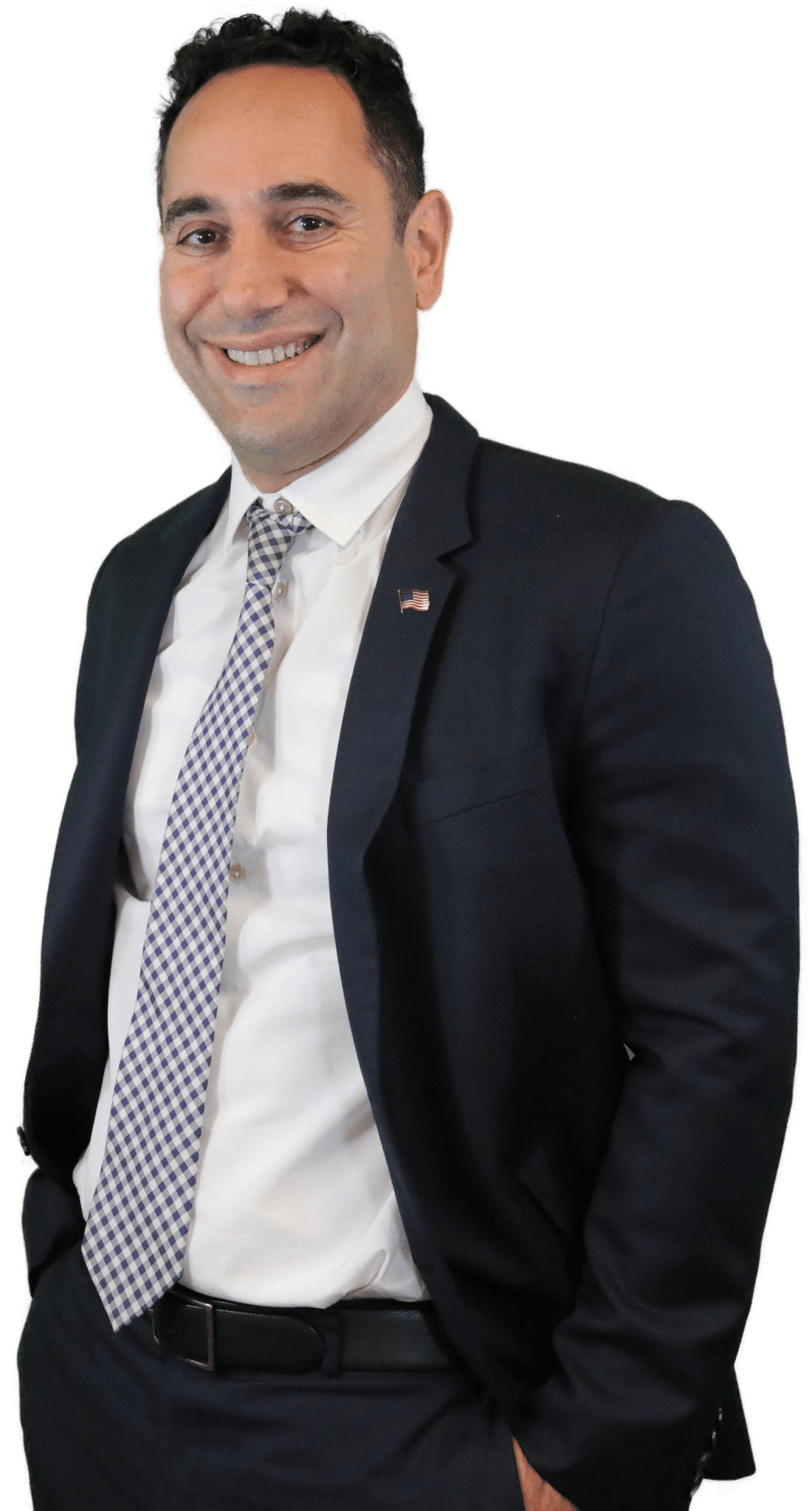 "Maison law is outstanding. The entire team was very attentive to my question and concerns. They even went out of their way to find a chiropractor closer to me because I was not able to commute far for my appointments. I was confused on what was next after my accident but The Maison Law team quickly made me feel comfortable. They are here to work for you."
I got into a fender bender in January and was left dealing with a very unresponsive and terrible insurance adjuster who was basically forcing me to accept only 1k to close my claim prematurely. Thankfully I found Martin and Maison "Law who truly helped ease my mind, took care of my car, rental, treatment and got me an AMAZING settlement in time for Christmas."
"Martin Gasparian and the whole Maison Law team were there for me when I was involved in an accident. They held my hand every step of the way and took care of all my needs. They listened to all my concerns and put my mind at ease and made the whole process pain free. I would definitely refer friends and family to Maison Law.
Types of personal injury accidents
Here are some of the types of personal injury accidents that we work through with our clients.
Auto Accidents: Car accidents are the leading cause of personal injury claims and lawsuits in the United States. They're typically caused by a driver's carelessness and negligence. Nearly all of them are preventable. They involve head-on, broadside and rear-end impacts. Any of these types of crashes can cause traumatic brain and spinal cord injuries, multiple fractures, damage to internal organs, spinal injuries and joint injuries. You shouldn't have to pay for auto accident damages that you suffered that you didn't cause.
Truck Accidents: California has the most truck traffic in the United States. These gigantic pieces of machinery can be more than 70 feet long and weigh up to 80,000 pounds. When an 18-wheeler collides with a passenger vehicle, the results are likely to be catastrophic. Federal statutes and regulations govern the trucking industry. Crashes involving 18-wheelers can be the result of driver negligence coupled with violations of state statutes by the driver and federal regulations by the trucking company. These violations might involve distracted driving, driving while drunk, high or both, drowsy or fatigued driving, improper maintenance of tires and brakes or improper loading of trailers. Obtaining compensation for truck crash injuries and deaths requires strategic decisions, litigation and negotiating skills.
Motorcycle Accidents: Other than maybe a helmet, nearly all motorcyclists are virtually unprotected and exposed to severe injuries in the event of an accident. Most motorcycle crashes with another vehicle involve a driver turning left in front of a motorcyclist and failing to yield the right of way. The motorcyclist typically has less than two seconds to attempt to avoid the crash. When a motorcyclist survives a crash, most injuries are to the pelvis and legs. Head and neck injuries are a close second while chest injuries come in third. Of course, there is also the risk of road rash, and that can cause a systemic infection. The opposing insurer will want to paint the injured or dead motorcyclist as an irresponsible risk taker. It will argue that the accident victim or their estate isn't deserving of anything approaching full compensation. That's hardly true. We know how to defeat insurance company and juror bias against motorcyclists. Don't give any kind of a statement to the opposing insurance company. Talk with us first at your earliest opportunity.
Bicyclists and Pedestrians: Not every accident that occurs on a roadway involves two motor vehicles. Bicyclists and pedestrians are involved in motor vehicle accidents too. Each of them has their own set of rights while on or about a roadway. Both are poorly outfitted for an impact too. Bicyclists and pedestrians are hit by motor vehicles every day in California. It doesn't require a heavy impact to break bones and cause pedestrians to be thrown down to the pavement and suffer other serious injuries. The rules of the road operate to protect bicyclists and pedestrians.
Premises Liability: Aside from motor vehicles, injuries and deaths that occur on real estate that is owned or occupied by somebody else are the second leading cause of claims and personal injury lawsuits in the country. Some examples of these types of cases involve slip-and-falls and trip-and-falls at commercial, government and residential properties, inadequate security at hotels, casinos and events, merchandise falling from high above customers at big box stores, dog bites and swimming pool accidents. Premises liability cases are difficult. Victims must show that the person who owned or occupied the property where the accident occurred knew or should have known of the dangerous condition that injured or killed a visitor. They must also overcome allegations that they were partially at fault for the accident.
Construction Accidents: Construction is the most dangerous industry in the United States. Severe injuries and deaths occur from heavy machinery being operated, walls collapsing, workers falling from roofs, ladders and scaffolds, being hit by falling objects or materials and accidents involving severe electrical shock. There are times when the law doesn't restrict injured employees to workers' compensation benefits. They might also be able to optimize their compensation by filing a personal injury lawsuit. California law allows any such personal injury lawsuit to be brought at the same time that workers' compensation benefits are being received. A thorough analysis of how a construction accident occurred must be made.
Tulare's Personal Injury Lawyer
Tulare is a community that prides itself on hard work and family life. Those qualities must sometimes be protected when property owners, careless drivers, or negligent employers put others at risk and end up getting them hurt.
If you or a loved one are seriously injured due to the carelessness of someone else, contact a Tulare Personal Injury Lawyer with the experience to demand what's fair from national corporations, local employers, and anyone else who may be liable for your suffering.
Discuss your case with attorney Martin Gasparian, the founder of Maison Law in Tulare, for a free consultation that comes with no obligation. Mr. Gasparian worked for major corporations and dealt with some of the biggest insurers in the world. He now uses his knowledge to make sure everyday people aren't taken advantage of by corporate lawyers and insurance adjusters. He believes that every client should work directly with their lawyer, get honest advice, and the personalized attention to detail their case deserves.
Frequently Asked Questions
Personal injury claims could last anywhere from a few months to a few years. Since so many factors could influence your Tulare personal injury trial, it's best to speak with an experienced attorney beforehand for an accurate time estimate.
No. In most cases, insurance providers settle Tulare personal injury cases out of court. However, that doesn't mean an in-person trial is out of the cards. It's best for injured clients to speak with a personal injury lawyer to figure out whether their claim would go to trial.