If you were hurt in or around San Jose as a result of the carelessness of somebody else, you're likely struggling with more than just your injury. You'll be confronted with medical bills, lost time from work, pain and discomfort, and the uncertainty of whether your condition is permanent.
You need a San Jose personal injury lawyer who knows how to aggressively handle insurance companies and get you the compensation that you deserve for your injuries and damages. You'll want to speak with and retain attorney Martin Gasparian at Maison Law as soon as you can to get the representation that you need.
He's dedicated to helping accident victims recover every penny of compensation that they're entitled to, whether it's through a negotiated settlement or a lawsuit that is filed in court. He has the talent, resources, and legal skills to help you receive the maximum compensation that you're entitled to.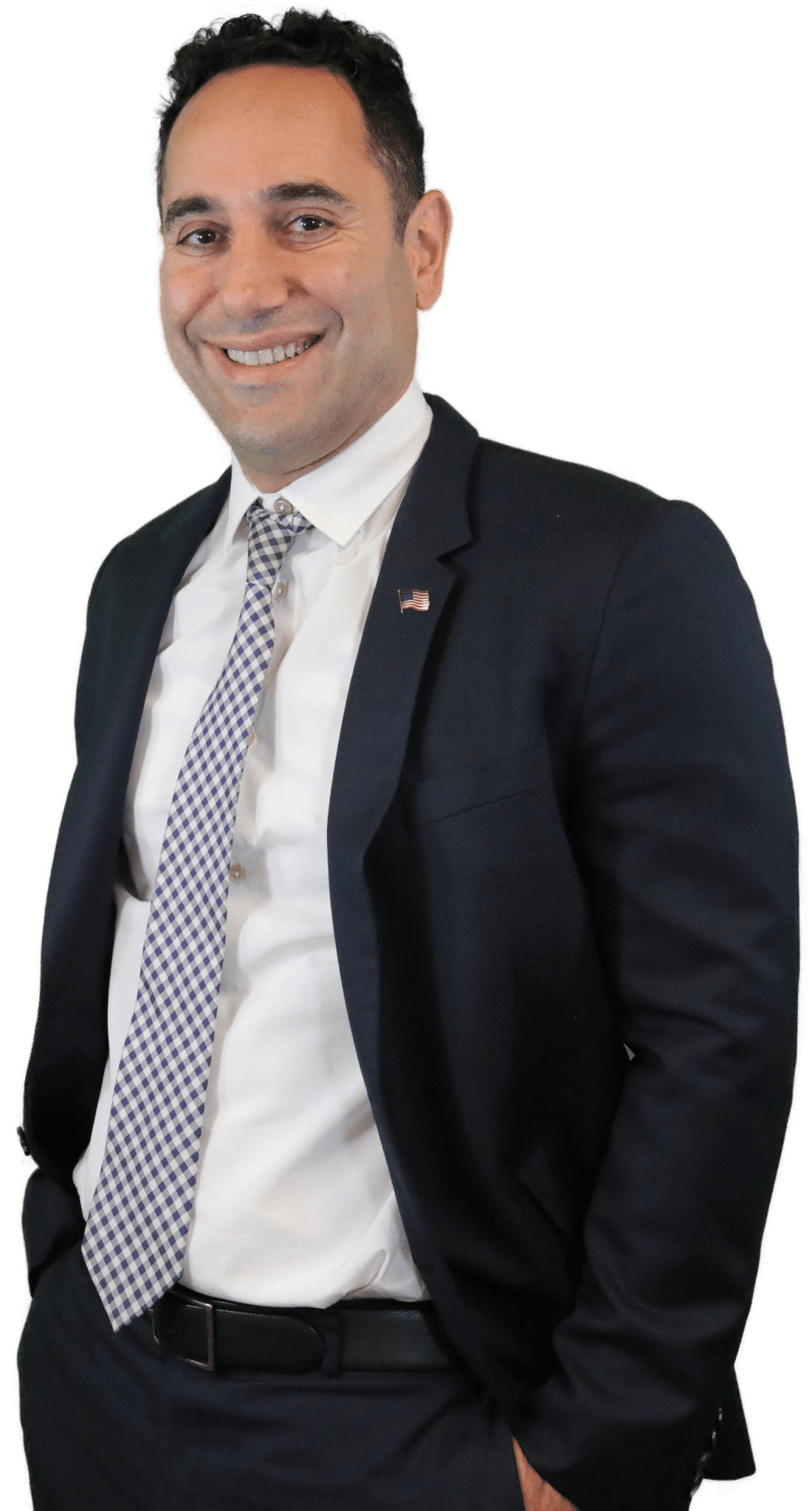 "Maison law is outstanding. The entire team was very attentive to my question and concerns. They even went out of their way to find a chiropractor closer to me because I was not able to commute far for my appointments. I was confused on what was next after my accident but The Maison Law team quickly made me feel comfortable. They are here to work for you."
I got into a fender bender in January and was left dealing with a very unresponsive and terrible insurance adjuster who was basically forcing me to accept only 1k to close my claim prematurely. Thankfully I found Martin and Maison "Law who truly helped ease my mind, took care of my car, rental, treatment and got me an AMAZING settlement in time for Christmas."
"Martin Gasparian and the whole Maison Law team were there for me when I was involved in an accident. They held my hand every step of the way and took care of all my needs. They listened to all my concerns and put my mind at ease and made the whole process pain free. I would definitely refer friends and family to Maison Law.
A Free Consultation After a Personal Injury In San Jose
Your first roadblock to earning compensation may be your confusion over your case. Can I win compensation from an insurance company? Will I need support in the future? What is my injury worth?
There's a simple way to get these questions and more answered. Schedule a free case consultation with Maison Law of San Jose. This evaluation comes with no obligation and it's a great way to learn of the benefits available to you and your family.
Your biggest battle could be with an insurance adjuster who wants to leave you with far less support than you need. Your discussion with a real lawyer will have you armed with the knowledge you need to hold insurance companies responsible and hold out for the most support you can earn.
Personal Injury Dangers in San Jose
From the hills at Alum Rock Park to the incredible architecture of the historic downtown, there's always an adventure waiting in San Jose. And the perks of living here include the scenic wonders and the metropolitan sights and sounds found across the Bay Area.
As with all major cities, residents must be cautious no matter where their day takes them. There are hazards on highways, and chances of a dangerous fall in retail spaces or in an unsafe workspace. Workers and people simply passing by can suffer a severe injury in or around a construction site. There are also products you bring into your home that can hurt you or a family member.
Under California's Personal Injury Laws, victims should receive compensation through recovery when someone's negligence causes an accident. This means a reckless driver is held responsible for sending your car into a crash. It means a company or corporation is held liable when you are injured in their store, restaurant, or commercial property.
Types of Personal Injury Cases We Handle
San Jose is in Santa Clara County which has a population of more than 2 million residents. About half of them live in San Jose. It's the 4th largest city in California and the 10th largest in the United States. typical California traffic is the norm. That's why motor vehicle accidents make up the largest percentage of personal injury cases in the area. Such accidents might consist of the following:
Other Types of Personal Injury Accidents Handled by Maison Law
Personal injury accidents, injuries, and fatalities aren't just limited to motor vehicle accidents. Maison Law has an extensive history of providing valuable assistance to the victims of any type of personal injury incident that can occur in San Jose.
Other types of serious accidents may involve:
Slip-and-falls, trip-and-falls, and premises liability.
Construction, industrial, and agricultural accidents. Any other workplace accidents.
Defective products.
Nursing home abuse.
Medical malpractice.
Accidents at theme parks and recreational injuries.
Wrongful Death.
Personal Injury Damages
When injuries are caused by the carelessness and negligence of somebody else, victims must seek immediate medical attention at an urgent care center or emergency room. Medical records from these facilities will serve to verify the accident and injury. The injuries suffered by a victim who lives through a serious accident can be physical, cognitive or emotional. Here are some of the damages that California law allows a personal injury victim to seek:
Past medical bills and medical bills reasonably expected to be incurred in the future.
Past earnings lost or diminished loss of earnings in the future.
Pain and suffering.
Any permanent disfigurement or disability.
Loss of a normal life
Other valuable damages in the event of a wrongful death
What To Do After an Accident in San Jose
When you find that you or a loved one have been the victim of a violent accident or act of negligence, it's important to start building your evidence from the very start.
Whether on the scene of a traffic accident or after taking a fall on a wet grocery store floor, you should attempt to collect a few details:
Dial 911 if you are hurt and have paramedics check out every pain you have. Go to the hospital if paramedics think you should. If you must leave the scene, ask someone with you or a helpful witness to collect evidence for you.
Always contact the police after a car collision no matter how minor you feel your accident is. Investigators will create an accident report that will serve as evidence for you later.
Get photos of everything involved in your accident. Show the damage to vehicles and other personal property. Take pictures of visible injuries. If you were in a trip-and-fall incident, take photos of the obstacle that toppled you over.
Talk to witnesses. Get contact information.
In the case of an accident on someone else's property, allow a manager or an employer to write up an incident report for the company. This report can help prove that you weren't at fault for what happened.
Don't throw out evidence. Keep damaged clothing and don't wash items until your case is over. Preserve your shoes after a fall and don't wear them. Keep damaged personal property. If your bike was damaged in an accident, hang on to it.
See your personal physician. Get every injury documented, including pain that arises in the days after an accident. Save all medical billing invoices.
How Long Do I Have to File a Personal Injury Claim in San Jose?
Two years. California sets the statute of limitations on a personal injury case at 24 months. If you wait beyond the two years, you usually won't be allowed to seek compensation for your hardships. Moving as quickly as possible provides your attorney the best chance to collect evidence and track down witnesses.
Do I Need a San Jose Personal Injury Lawyer for my Case?
In the case of a traffic accident that simply involves property damage and very minor injuries, you may not need a lawyer to ensure you receive fair treatment.
But when the injuries resulting from any sort of accident are more serious in nature, you are wise to talk over your case with a legal professional. When the costs of medical care and your time away from work add up, insurance companies will fight harder and harder to avoid taking the blame for what happened. They may even falsely accuse you of causing your own accident.
Your lawyer fully investigates your case and collects evidence so insurance adjusters can't try to change the facts of what happened. Your lawyer also calls out insurance providers when they delay compensation or make you a settlement offer that doesn't fully cover your needs.
In the case of an injury at a theme park, a retail store, or a vehicle accident involving a truck driver, you may end up facing off against more than an insurance agent. A large business or trucking company under fire after an accident will lean on corporate lawyers to get them out of a jam. Those lawyers fight you every step of the way during the claims process. It's critical to have a personal injury lawyer on your side, protecting your interests.
Frequently Asked Questions
After a loved one is lost due to someone's negligence, the wellbeing of the family left behind becomes the main concern. Families file a wrongful death claim to get help with funeral and burial expenses and other costs. They should also secure support for the future when they'll be without the income a victim provided.
No. Insurance adjusters will call you to ask for a recorded statement. Politely decline. They want your statement on tape so they can twist your words to challenge your case later. Let your personal injury lawyer handle conversations with insurance reps.
Keep all medical invoices and receipts for all charges related to your accident. Save your pay stubs so you can show the wages you've lost while in recovery. You'll also want to secure a police accident report or property incident report if one was made.
Contact a San Jose Personal Injury Lawyer Today
The legal process involved in pursuing compensation for personal injury damages is a minefield. Without a skillful and experienced attorney representing you, it's highly likely that you'll make mistakes that will be used against you by the opposing insurer. Those will operate to devalue your claim or lawsuit by thousands of dollars. Don't speak with the opposing insurer. It's not going to do anything in your best interests. Maison Law has the best interests of each and every one of its clients in mind. We don't ask for a penny up front to retain us either, as we operate on a contingency fee basis. That's why it's our objective to obtain the highest settlement or award that our clients deserve for their injuries and damages. Contact us for a free consultation and case review after being injured in any accident. You can tell us what happened to you and how it happened, and we'll listen to you carefully. After that, you'll be advised you of how we would approach your situation if we're retained to represent you.