After being injured in a traffic accident in San Jose or Santa Clara County, it's a mistake to believe insurance companies will have your best interests at heart. The more your recovery will cost, the harder the at-fault driver's insurance provider will fight to escape responsibility for the bill.
The insurance company's adjusters work to discredit your account of what happened and shift blame to you after a traffic collision.  That's why you'll need some legal protection of your own. You'll often have to fight to earn enough in financial support to cover a full recovery and rebuild your life. That fight is much easier when you have a skilled San Jose Car Accident Lawyer safeguarding your rights.
A Free Consultation For San Jose Car Accident Victims
After a car accident causes harm to you or a loved one, you'll want to speak with Martin Gasparian, the founder of Maison Law, as soon as possible.
Mr. Gasparian offers a free case consultation to all San Jose accident victims. He wants victims and their families to know about every benefit available to them. This case evaluation comes with no obligation and it's a no-risk way to find out what your injury may be worth.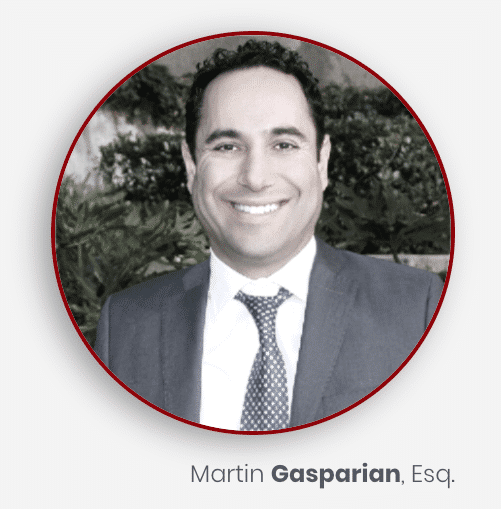 "I was involved in an accident about 3 years ago and Maison Law and their team helped me every step of the way. It was a long journey and a lot of time and hard work in getting me what I deserved. I couldn't have asked for a better law firm. I highly recommend!"
I got into a fender bender in January and was left dealing with a very unresponsive and terrible insurance adjuster who was basically forcing me to accept only 1k to close my claim prematurely. Thankfully I found Martin and Maison "Law who truly helped ease my mind, took care of my car, rental, treatment and got me an AMAZING settlement in time for Christmas."
"Martin Gasparian and the whole Maison Law team were there for me when I was involved in an accident. They held my hand every step of the way and took care of all my needs. They listened to all my concerns and put my mind at ease and made the whole process pain free. I would definitely refer friends and family to Maison Law.
Some of the Most Dangerous Intersections in San Jose
The East Bay Times reports that the intersection at McLaughlin Avenue and Story Road has historically been one of the most, if not the most dangerous intersections in San Jose. The Almaden Expressway and Blossom Hill Road are also particularly dangerous as is the Capitol Expressway at Ocala Avenue. Blossom Hill Road is especially dangerous at its intersections with Winfield Boulevard and Monterey Road.
San Jose Car Accident Dangers
Commuters and carpoolers on busy San Jose streets know just how many people drive without safety in mind. A distracted driver may be checking out a video on a cellphone and miss a green light changing to red. A speeding driver may be flooring it only to lose control of an SUV and wind up in front of oncoming traffic.
You'll see stories about multi-car crashes on Interstate 880 nearly every week. Santa Clara Street and Alum Rock Avenue have tight lanes (especially with construction projects reducing lanes) and dangerous drivers often cause devastating collisions.
In 2021, California's Transportation Injury Mapping System (TIMS) recorded 2,924 vehicle accidents across San Jose. Those accidents injured almost 4-thousand victims and claimed a tragic 38 lives. People in cars, trucks, and SUVs weren't the only ones in danger in 2021. 87 of the crashes involved a motorcyclist. 241 crashes involved a pedestrian. 183 of those accidents involved a cyclist.
These are frightening numbers for those of us who use San Jose's roads to get to work, take our children to school, go shopping, or find lunch. When San Jose car accidents change a victim's life and a family's life, it's critical that car insurance companies are held fully liable.
Types of Auto Accident Injuries:
A car accident can cause a wide range of injuries from head to toe. Here are some examples of just a few of them:
Traumatic Brain Injuries:

It doesn't take a penetrating injury through the skull and into the brain to suffer a significant brain injury. Sudden acceleration and deceleration of the neck and head can cause the brain to slam against the inside of the skull or twist inside of it. Traumatic brain injuries can be lifelong injuries.
Spinal Cord Injuries:

An accident victim's spinal cord can be bruised, impinged upon, partially torn or completely torn. If properly treated, a victim of spinal cord bruising or impingement might carry on with a normal life. A partially torn cord will result in paraplegia, while a completely torn cord will cause quadriplegia.
Injuries to the Spinal Structure:

The structure of the spine consists of bones called vertebra, discs of a cartilage-like composition and ligaments. Musculoskeletal injuries to the spinal structure are often felt at other parts of the body.
Fractures:

Broken bones are common injuries that are suffered in car accidents. They can range from a fractured skull or facial bones all the way down to a fractured ankle.

Internal Injuries:

Damage to internal organs can be caused by a car accident. Special care must be given to prevent or stop internal bleeding.

Soft Tissue Injuries:

These include whiplash, sprains, strains and microscopic tears in muscles, tendons and ligaments. Not only are soft tissue injuries painful, but they can also be long-lasting.
What To Do After Getting Into a Car Accident in San Jose
The insurance provider for the at-fault driver in your San Jose traffic accident will be making things difficult for you from the start. They'll question the collision report filed by investigating officers and even cast doubt on the severity of your injury.
The best defense against these common insurance attacks will be to bring enough evidence to the table to leave an insurer no room to reject your claim. The most effective evidence will be found at the scene of your accident. If you're well enough, make it your goal to collect as much proof as possible. There are also some things you shouldn't say or do on the scene and in the days that follow.
DO'S
Call for Police and Paramedics: Call 911 no matter how minor your accident appears. Tell police every detail you can remember leading up to the crash. Allow EMTs to check out every pain you experience.
Gather evidence: As long as you're okay, get out of your car and start taking photos of the scene. Show car damage, license plates, traffic signs, lane markings, and any visible injuries. Get contact information from witnesses and driver's license and insurance information from other drivers.
See your doctor. The shock of being in a San Jose car accident can hide the pain from injuries. You may not really know how badly you are hurt until a day later. Have your physician examine all discomfort you feel. Save your medical invoices.
Talk to a qualified San Jose Car Accident Lawyer: Even if you don't think you need a lawyer, at least take advantage of a free consultation. You might be throwing away your opportunity to hold a reckless driver accountable for your rising medical bills. You'll also learn about the pitfalls to avoid when dealing with insurance representatives.
DON'TS
Don't offer statements: On the scene, don't discuss how badly you are hurt, and never accept blame for an accident. Keep this in mind when an insurance adjuster for the at-fault driver calls you in the days that follow. They'll be asking for a recorded statement about what happened. Don't give them one. These statements can be brought back up later to hurt your injury claim. Give them only basic information and then refer them to your San Jose Personal Injury Lawyer.
Don't post on Facebook or Instagram: It's natural to want to share your misfortune with friends but be cautious. Insurance adjusters will be checking your feeds for pictures and comments describing your collision. These posts can be used against you later.
Don't sign off on any settlements: If an insurance company offers you a quick settlement offer for your injury, alarm bells should go off. Without knowing the extent of your injuries and your recovery, you could be accepting a "lowball offer" that leaves you footing more than half of your medical bills. Once you sign it, you won't be able to return to the insurance company to ask for more when your recovery takes longer than expected. Have a San Jose Car Accident Attorney at your side throughout any settlement negotiation.
Damages in San Jose Car Accidents
After being injured in a car accident that was caused by the negligence of somebody else, the victim is likely eligible for damages. Here are the damages that are typically awarded in California auto accident cases: 
Past and future medical bills in connection with the accident.

Past and future lost earnings or diminished earning capacity resulting from the accident.

Pain and suffering.

Any permanent disfigurement or disability.

Diminished enjoyment of life.

Financial support for the families of victims in the event of a wrongful death.
San Jose Personal Injury FAQs
Two Years. California allows accident victims to wait up to 24 months to file an injury claim against an at-fault driver's car insurance provider. Waiting beyond this deadline usually means the case will be thrown out.
You can still earn injury compensation. Drivers in car accidents can share the blame. You might be awarded financial support, but your take-home amount would be reduced by the percentage of liability you were assigned.
In most cases, no. Only a small percentage of injury claims end up in court. Insurance companies would rather reach a settlement agreement with you to avoid the cost and embarrassment of a lawsuit and trial.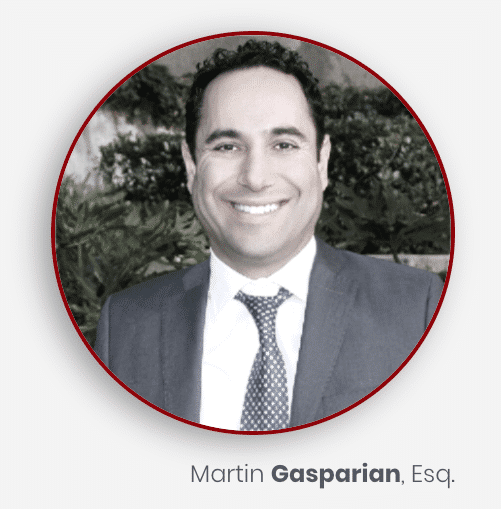 Contact a San Jose Car Accident Lawyer
After getting injured in an accident, don't talk to the opposing insurance company without first speaking to a San Jose personal injury lawyer here at Maison Law. We're pleased to offer free consultations and case reviews. Tell us what happened and how your injury has affected your life.  We can answer your questions too.
Then, we'll help you determine how to seek support. If we're retained to represent you, no up-front money is due. We don't get paid unless we win your case. Our objective will be to obtain the highest settlement or award possible so that you can rebuild your life.