California is a paradise for motorcyclists who can tour from the mountains and down to the sea. On an epic road trip or just motoring down a city street to get to work, riders still have to monitor the careless and reckless mistakes of drivers.
A distracted driver can miss seeing the rider alongside them or in front of them and send a motorcyclist into a major accident. Riders can suffer major injuries, including a traumatic brain injury that can prove debilitating. It's critical that injured victims with brain trauma receive the medical care they need. It's also vital that motorcyclists know how to steer clear of the tactics car insurance companies will use to avoid paying victims what they need to recover.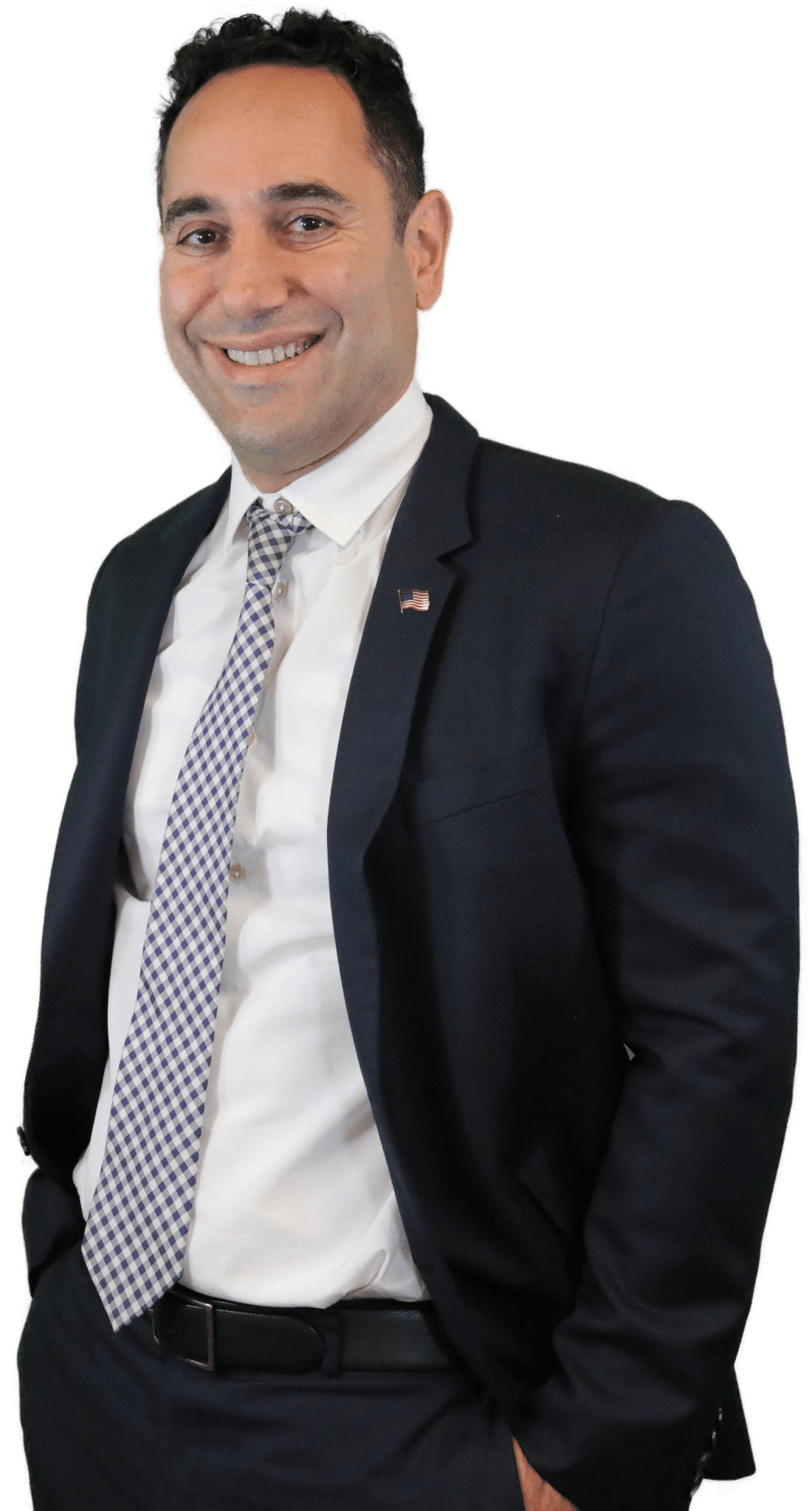 "Maison law is outstanding. The entire team was very attentive to my question and concerns. They even went out of their way to find a chiropractor closer to me because I was not able to commute far for my appointments. I was confused on what was next after my accident but The Maison Law team quickly made me feel comfortable. They are here to work for you."
I got into a fender bender in January and was left dealing with a very unresponsive and terrible insurance adjuster who was basically forcing me to accept only 1k to close my claim prematurely. Thankfully I found Martin and Maison "Law who truly helped ease my mind, took care of my car, rental, treatment and got me an AMAZING settlement in time for Christmas."
"Martin Gasparian and the whole Maison Law team were there for me when I was involved in an accident. They held my hand every step of the way and took care of all my needs. They listened to all my concerns and put my mind at ease and made the whole process pain free. I would definitely refer friends and family to Maison Law.
Schedule a Free Consultation with a California Traumatic Brain Injury Motorcycle Lawyer
Motorcycle accident victims diagnosed with Traumatic Brain Injury can suffer seizures, lose control of parts of their body, and even memory loss. The journey to recovery can be long and incredibly expensive. Riders and their families should never face these costs alone after a careless driver's mistake.
A free consultation with a California motorcycle accident attorney is a no-risk way to learn about every benefit that's available to you and your family after a serious collision.
Contact Maison Law as soon as possible. Even if you don't end up hiring our law firm to represent you, we can show you how to avoid the common tactics insurance companies use to rob motorcycle accident victims of support.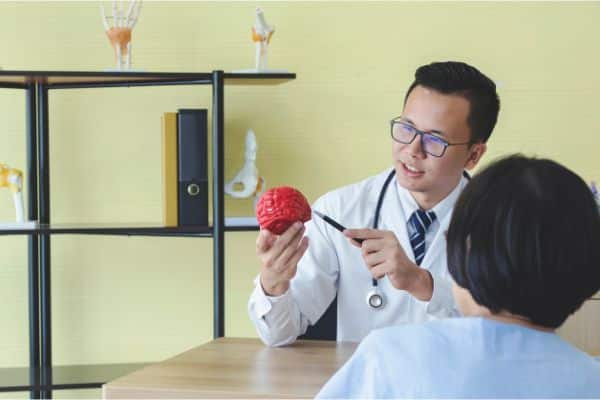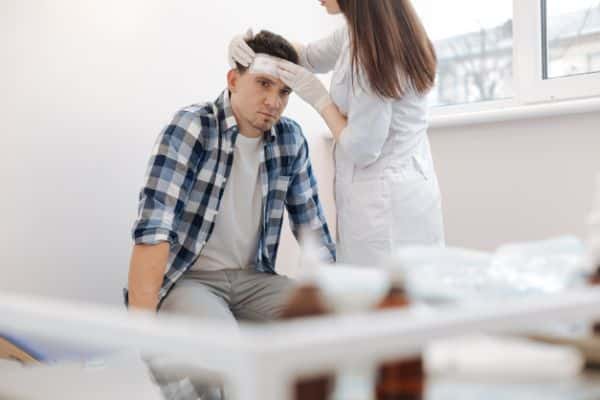 Traumatic Brain Injury Dangers for California Motorcyclists
Motorcyclists can be on a California freeway when a careless driver sideswipes them after failing to check mirrors or blind spots. Riders may be on Highway 1 when an oncoming driver makes a left turn in front of them, leaving them without time or space to brake to avoid a crash.
In these all too common scenarios, the victim's head can impact a vehicle and then likely the road surface. When the head violently strikes an object, Traumatic Brain Injury (TBI) can occur.
This force disrupts the function of the brain. The Mayo Clinic says that a serious TBI can result in bruising, torn tissues, bleeding, and other physical damage to the brain.
Wearing a helmet will always give a rider a better chance of surviving a motorcycle accident. These important safety devices will also usually lessen the severity of a TBI. Unfortunately, even those who were motorcycle helmets can suffer severe consequences in a major impact.
Doctors treating a TBI may not have a good idea of how long a brain injury will take to heal. That's why motorcycle accident victims should never sign off on an injury settlement until the extent of recovery is known. A California Motorcycle Accident Lawyer makes sure any insurance settlement offer provides enough in compensation to cover the months or years ahead when a brain injury proves to have long term effects on a victim's life.
Symptoms of TBI in Motorcycle Accident Victims
Violent shaking of the head can cause a concussion which is considered a minor TBI. Motorcycle accident victims can suffer concussions that leave symptoms like headaches, trouble concentrating, and a loss of balance and coordination. These effects are usually temporary.
Unfortunately, motorcyclists travel with little protection, they can easily suffer a much more serious traumatic brain injury. The symptoms of a moderate to severe TBI can include:
Loss of consciousness.
Vomiting.
Seizures.
Clear fluids draining from the nose or ears.
Numbness in the limbs and fingers and toes.
Confusion.
Mood swings.
Slurred speech.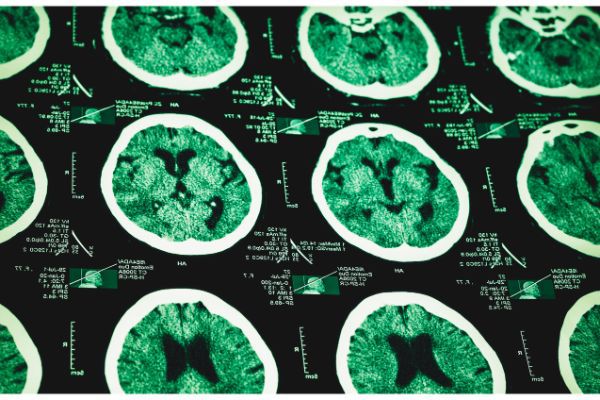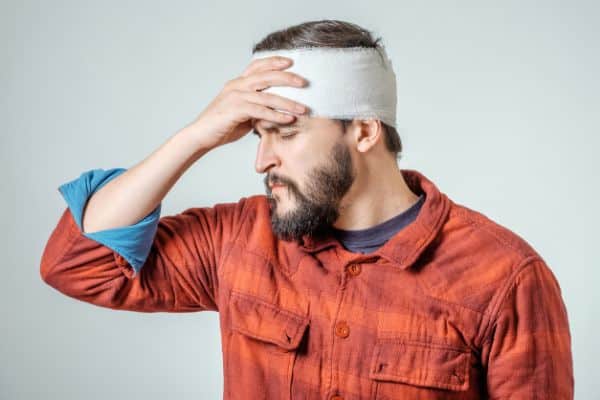 What Earns Compensation After a Motorcycle Accident Traumatic Brain Injury?
Another important safeguard to ensure you receive what you need is to make sure you submit a complete list of your recovery hardships in a motorcycle accident injury claim.
Your California Motorcycle Accident Lawyer will make sure this list is complete when it's filed with the car insurance provider for the at-fault driver. Because anything left off the list instantly becomes the financial responsibility of the victim.
These are just a few of the factors that will be used to determine the amount on your TBI insurance settlement check:
Totals on medical bills.
Rehabilitation costs.
Estimates on the costs for life with a permanent disability stemming from a brain injury.
Travel costs to medical appointments while you are unable to drive or ride a motorcycle.
The pain and emotional trauma you've suffered after a brain injury.
Loss of enjoyment of life.
Lost income from work. Including estimates on a lifetime of support needed if a brain injury patient can never return to work.
Wrongful death benefits after a California motorcycle accident. Support is won for a grieving family. Money for funeral bills and leftover medical expenses is awarded. Support for the family that's lost the income the deceased had always provided is also available for the future.
What You Should Know When Dealing with Insurance Companies After a Traumatic Brain Injury
California Motorcyclists are vulnerable in any highway or boulevard collision. They don't have airbags, seatbelts, or metal walls to protect them in an impact. That's why their accident injuries, and in particular, head injuries, are often much more severe. Riders will require the maximum in compensation available to pay for their medical bills and catch up on bills after being out of work for days or weeks.
It's understandable that injured victims and their families would get anxious as enormous medical bills arrive in the mailbox. Sometimes insurance companies use this fear to their advantage.
These are just a few of the tactics your California motorcycle accident attorney will be shielding victims from:
Delayed Response: An car insurance adjuster's first step may be to purposely slow down the TBI accident claims process. They may not open your motorcycle injury claim for weeks. They make you sit with your hospital bills and losses of paychecks so that you become more and more discouraged. Once you are desperate enough, they start the claims process. This delay is part of the unfair practices used by insurance corporations. Your attorney will know exactly what's going on and make some calls on your behalf to make sure your case receives immediate attention.
Lowball Settlement Offer: Once you are way behind on your monthly bills and medical payments, insurance agents can try a follow-up step. They'll make you a lowball traumatic brain injury settlement offer that may not even cover half of your expenses. Yet, since you've been made to wait, you may feel vulnerable enough to jump at any offer. Part of your California personal injury attorney's job will be to inspect any settlement offer you receive and determine if it's fair or not. This extra layer of security can save you from losing out on thousands of dollars in traumatic brain injury settlement money you'll need in the years to come.
Refusal to Settle: When insurers believe you don't have the aid of a legal expert, they can try another trick. They can take the official stance that they owe you nothing in compensation. They may not even make you a settlement offer. They can claim some fine print on an insurance contract that protects them from liability. At this point, they hope you don't have enough understanding of the process to tell that they are bluffing. If you give up on your claim, they've won a huge victory. Your legal representative will be able to tell when they give you a bogus reason for not providing support. When a personal injury lawyer responds to their refusal to settle, they often make a quick reversal.
Shifting the Blame: A car insurance company can also use its considerable resources to start poking holes in your account of the motorcycle collision. They'll even question the facts documented on a police or California Highway Patrol collision report. Insurance companies like to use unfair stereotypes of motorcyclists to blame riders for every accident. If they can scare you into accepting some or all of the blame in a crash, insurance agents save their companies thousands of dollars. These smear tactics generally don't hold up in court and your personal injury lawyer will use evidence to show how far off base these claims are.
Frequently Asked Questions
Two years. You'll have two years to file a traumatic brain injury claim with the at-fault driver's insurance company. If you let the two years pass, you risk having your lawsuit rejected in court.
Contact a California Traumatic Brain Injury Motorcycle Accident Lawyer
If you or a loved one suffered a traumatic brain injury in a motorcycle accident in California, discuss your case with Maison Law before speaking with a car insurance company. Insurance companies will try to convince you to accept the lowest settlement possible or nothing at all. They are more interested in their bottom line than your full recovery.
If you allow the California Motorcycle Accident Lawyers at Maison Law to represent your case, you can rest assured that our legal team will be fighting for your best interest. Let us tackle communicating with insurance adjusters, allowing you to focus on healing from a scary TBI.
We will build a strong case for you to obtain the maximum settlement or award for your brain injuries. Contact us right away for a free, no-obligation case consultation. If you do decide we can get the most out of your TBI injury claim, you won't owe us anything unless we win your case for you.