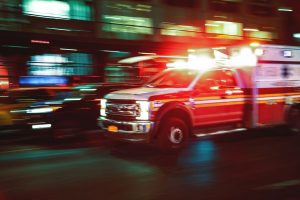 This year in 2023, The Fresno Police Department said that there was already a 34% increase in DUI arrests compared to those in 2022. This terrifying set of statistics shows that more drunk drivers are getting behind the wheel of a car in Fresno and beyond each year. DUI-related accidents are likely to end in catastrophic results, from injuries to fatalities.
If you have been hurt in a Fresno accident due to a suspected DUI driver, you may have many questions and concerns as you move forward. You may wonder if the driver will be charged for their negligent acts. On top of this, you may be concerned about liability and how it will impact your claim. You have many rights and options after a car accident involving a negligent driver, which is why it is crucial that you speak with a legal advocate immediately.
Suspected DUI Accident on Highway 99 in Fresno Injures Two Individuals
On Monday night, two people sustained injuries in a suspected DUI accident on a major highway in Fresno. The accident, according to ABC30 reports, occurred on Highway 99 around the area of I-180 on the night of November 6, 2023.
At the time of the collision, California Highway Patrol reported that a woman was driving under the influence and suddenly slammed into a barrier. Her vehicle then collided with a second vehicle traveling in the area, leading to extensive damages.
Paramedics and numerous other Fresno responders were immediately called to the scene. The driver who is suspected of driving under the influence was rushed to the hospital with major injuries. The driver of the other vehicle sustained moderate injuries and was hospitalized. They are expected to make a full recovery.
Two northbound lanes of traffic were completely closed for some time until police cleared the scene.
No further details have been released but California Highway Patrol continues to investigate the collision at this time.
Determining Liability After a Fresno Car Accident
It is not always easy to determine that another party is at fault for your car accident, as a lot of important information is needed during these complex times. You will be able to determine that another party is liable for your accident if the following can be shown:
A driver owed you and others a duty of care on the roads
The driver breached that duty of care through their negligence
The breach of duty was the direct cause of your accident
Your accident led to verifiable damages
If it was determined that the driver was driving under the influence at the time of the accident, liable may be more easily proven in your accident claim. It can be beneficial to speak with a lawyer so that liability can be further assessed and determined, making it easier for you to move forward.
Contact a Fresno Car Accident Lawyer
If you have sustained injuries in a car accident in Fresno, you may wonder how you will get back on your feet. With a long physical journey ahead of you, you may question how you are going to keep up with the bills that keep piling up.
At Maison Law, our Fresno car accident lawyers are here to help you and your family during one of the most difficult times in your life. The insurance company may not be looking out for your best interests and you are likely left with questions that you cannot answer on your own. We have the information and resources that you need to help you at this time. Please contact us today for a free and completely confidential case review.