Fresno Car Accident Lawyer
Anybody who has been seriously injured in a car accident in or around Fresno is going to be in need of an experienced and effective car accident lawyer who is going to help them preserve their rights and pursue full compensation under California law.
Every auto accident case is different, and every victim of an auto accident is different too. There is no "one size fits all" legal approach to injuries resulting from car accidents. Any number of variables can figure into an accident's cause and the injuries resulting from it.
That's why victims should consult with and retain a Fresno car accident lawyer with a broad background in the many types of auto accidents that can occur. By doing so, victims are assured that their right to full and fair compensation for their injuries is fully protected.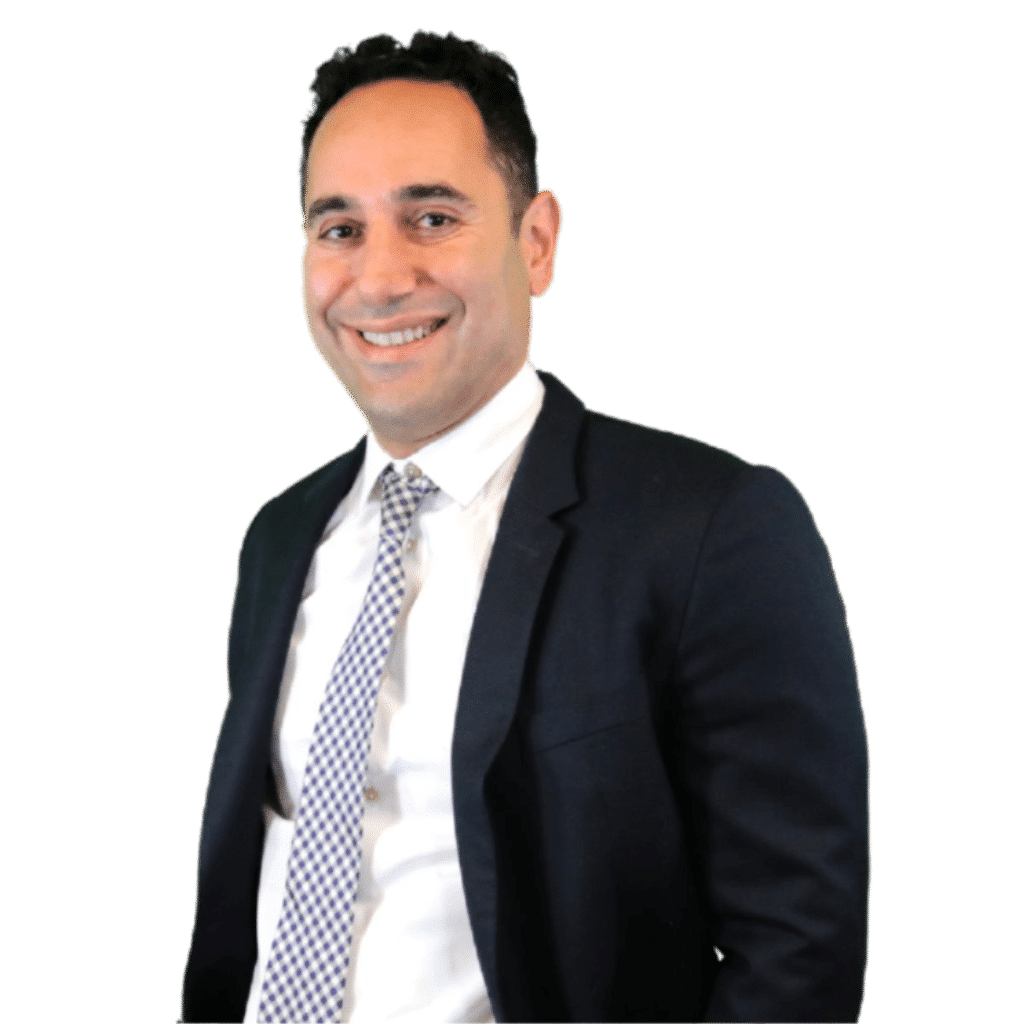 Fresno Car Accident Claims Process

Do I Need to Hire a Fresno Car Accident Lawyer?
California law gives injured car accident victims one chance to pursue compensation for the injuries and damages that they suffered as a result of the carelessness and negligence of somebody else. From the moment that a victim is injured in an auto accident, it's extremely important that the processing of a claim or lawsuit be handled professionally.
Given the fact that medical bills from an accident and lost time from work can range from tens of thousands to hundreds of thousands of dollars, and the fact that permanency of an injury can range from occasional to permanent and constant disability, the legal and personal perils of failing to retain quality counsel and advocacy are too risky.
What To Do After a Fresno Car Accident
A chain-reaction accident along Highway 99 or a rear-end collision on Yosemite Freeway might leave you in shock and suffering from the pain of an injury. However, if you are strong enough, you should consider securing as much evidence as possible in the moments after your Fresno crash.
This evidence will prove key to the claim you'll file against an at-fault driver's car insurance provider. Even when you are totally free of blame, without strong evidence, an insurance adjuster can greatly reduce the support you see or even reject your claim completely.
To make sure you receive a car accident insurance settlement check that covers every need you have, try to secure this evidence on the scene:
Call 911. Allow EMTs to examine every wound you have. Offer police officers or the California Highway Patrol any details you can remember about how the accident occurred.
Take pictures of the scene, the vehicles involved, and any visible injuries.
Get contact information from any witnesses on the scene.
Examine the surrounding area for the possibility of surveillance systems. Get the addresses of homes and businesses with cameras.
Get yourself and your loved ones checked out by your family doctor. Get full documentation of injuries. Save receipts.
What Sort of Compensation Can I Receive After an Accident?
Your evidence will be compiled into an effective case to be filed against an insurance provider. Your Fresno Personal Injury Lawyer will also be adding evidence, collision reports, documents, and testimony secured in the aftermath of your accident.
Also included in this claim will be a complete list of every hardship you and your family have suffered through. This list will factor in economic and non-economic damages endured:
Economic Damages:
Hospital bills now and for the care expected to be needed in the future.
A fair appraisal of expected expenses over a lifetime if you must live with a permanent disability.
Travel costs for making doctor's appointments and consultations with specialists. Shuttle service fees while you are off your feet.
All income and benefits you've lost while missing on-the-job hours.
Property damage.
Non-Economic Damages:
The physical pain you suffer in recovery and perhaps much longer.
The emotional trauma you experience in the accident and in a difficult recovery. You may experience depression over a loss in your enjoyment of life while dealing with serious injuries. PTSD symptoms and anxiety are also possible after a violent crash.
Loss of consortium. The loss of intimacy and changes in relationships with family members, especially a spouse.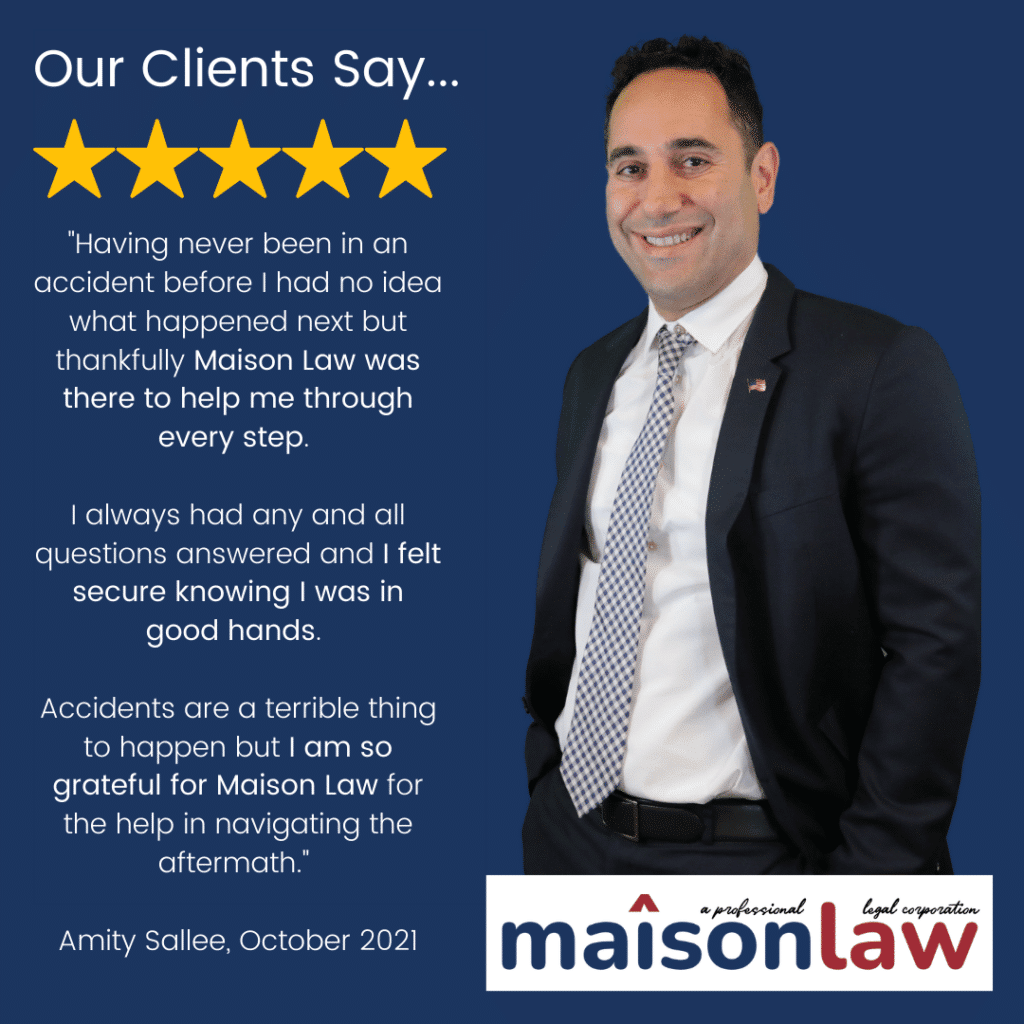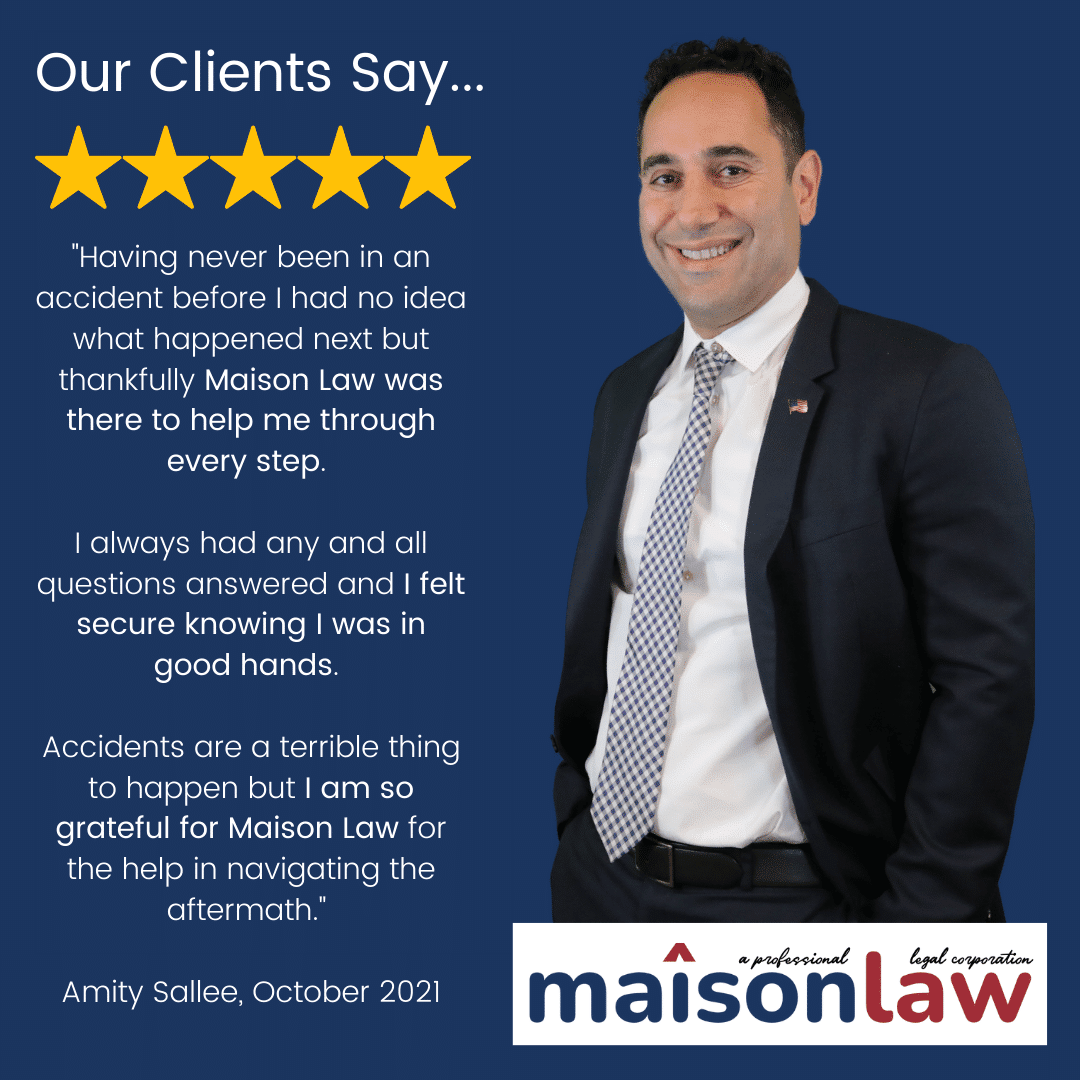 What Does it Cost to Hire a Car Accident Lawyer in Fresno?
You won't need any money upfront when you hire a skilled Fresno Personal Injury Lawyer to represent your accident case.
Most qualified Fresno personal injury lawyers work on a contingency basis. This means you don't pay for attorney fees unless they win your case.
Your attorney will usually also front many of the investigative costs and legal fees for your case. This is helpful for clients because they don't have to worry about these costs until they've received fair compensation from an insurance company. However, these beneficial practices for you add up to a risk for your attorney.
If a case is tossed out on a technicality or new information emerges that makes a lawsuit impossible to win, the attorney can end up doing a lot of work over many months for no pay.
For this reason, attorneys generally get around 33% of any award or judgment earned for a client. Again, they only receive payment if they secure a favorable outcome for the client.
Fresno Car Accident Rate
As reported by the Fresno Bee, Fresno ranks 15th in the nation's worst cities to drive in, and it ranks fifth in drunk drivers. Aside from those drunk drivers, Fresno ranked 18th for traffic tickets, 24th for speeding tickets and 31st for accidents. That's not a very good traffic safety record at all for a city that's just a bit larger than Omaha. Here are just a few of the common causes of auto accidents in and around Fresno:
Distracted driving.
Drunk driving, drugged driving or a combination of the two.
Following too closely
Speeding.
Driving too fast for weather or traffic conditions.
Disobeying red lights and stop signs.
Sudden lane changes at high speeds.
Fresno Fatal Accidents and Wrongful Death Claims
There's nothing more heartbreaking than losing a loved one in a terrible accident. It's especially hard when the accident could have easily been prevented.
When someone's negligence caused the death of a family member, you are allowed to act on behalf of the close relatives left behind by filing a wrongful death claim. This civil lawsuit would hold an at-fault party's insurance company responsible for all costs associated with any emergency response provided on the date of the accident. The suit would also ask for full payment for a funeral and burial for the victim.
Families must also protect their futures by requesting help to replace the financial support the deceased can no longer provide through job income. As far as the future goes, the family should receive additional support for loss of the care and guidance a loved one will no longer be able to provide in the years to come.
A wrongful death claim may be filed by a spouse or children of the victim. A Fresno wrongful death attorney may also file this lawsuit on behalf of all close relatives. A skilled attorney would investigate the circumstances surrounding the accident to make sure all at-fault parties shared in the liability. The attorney would confront insurance companies to secure the most support possible while disturbing the family as little as possible to allow them time to grieve.
How Does Liability Work When One Driver Is Drunk and the Other Is Texting?
Drunk drivers aren't always found at fault in every accident. Texting drivers could strike them from behind and be found fully responsible. However, the drunk driver would still face criminal DUI charges and is more likely to be assigned blame.
There's also the legal concept of comparative negligence that can factor into any traffic accident. Two drivers involved in a collision can share blame in a crash. A drunk driver and a texting driver could be assigned percentages of the blame for the same collision.
This would happen if an investigating officer felt both drivers contributed to the accident.  Yet, any driver found to be intoxicated is more likely to receive a bigger share of fault or all of the fault.
Texting is generally just an infraction and only becomes a misdemeanor when fines aren't paid. The violation would generally have less impact on the determination of fault when the other motorist was driving under the influence.
Frequently Asked Questions
California extends a time limit of two years from the date of the accident for victims to file an injury claim. Your case will benefit if you take action as soon as possible so your lawyer can access fresh evidence.
No. They will call you asking to record you making a statement about what happened. Decline. This statement can be used against you later. Give basic information and refer them to your attorney.
Yes. Keep any damaged personal property. Preserve any damaged or bloody clothing and don't wash them. If you were on a bike when you got hit, save your damaged bicycle.
Contact a Fresno Car Accident Lawyer Today.
These types of carelessness and negligence result in a wide variety of serious injuries like traumatic brain and spinal cord injuries, multiple fractures, internal organ damage, torn knee and shoulder cartilage, and severe permanent scarring. Call police and paramedics to the scene of your accident and seek emergency room treatment. After that, contact us to obtain a free consultation and case evaluation. We want to hear what happened to you. We're going to answer your questions too and advise you of your best course of legal action to pursue compensation. No legal fees at all are even due unless we obtain a settlement or award for you. Call 911, seek treatment and call us after being injured in any auto accident in or around Fresno that was caused by the carelessness and negligence of somebody else.
Additional Car Accident Resources: