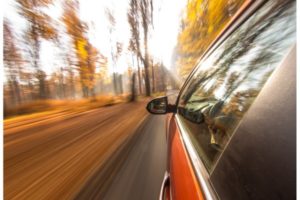 According to a Department of Transportation study conducted in 2020, Fresno was 38th on a list of highest fatality rates in American cities due to car accidents. This makes Fresno one of the most dangerous cities when it comes to collisions, many of which are preventable. These accidents happen due to a wide array of reasons, from driver distractions to speeding.
If you have sustained injuries in a Fresno car accident, you may wonder how you will afford to get back on your feet as the bills keep piling up. Holding a party liable for their negligent actions can help you receive the damages that you need during these difficult times.
Car Accident at Stop Sign on Walnut Avenue in Fresno Injures Two
Two people were injured in a car accident that occurred at a Fresno stop sign on Monday. According to Your Central Valley, the accident happened on Walnut Avenue on November 13, 2023.
California Highway Patrol officials confirmed that a man was driving north in a Hyundai Elantra approaching the area of Mount Whitney Avenue when he failed to make a stop. A driver was headed west in a Toyota and had the right-of-way. The two vehicles collided with each other, causing them to veer off the side of the road and into an AT&T pole.
Paramedics were dispatched to the scene to help those in need. The 50-year-old driver of the Toyota was injured as a result of the accident, as well as the 61-year-old driver of the Hyundai. Their current conditions are not yet known.
Police continue to investigate the circumstances leading up to the accident at this time.
Financial Support for Victims of Fresno Car Accidents
The injuries that result from a Fresno car accident can be overwhelming both physically and financially. As you deal with the pain and recovery associated with your injuries, you may wonder how you are going to afford to pay the bills that keep piling up against you. This is especially true if you are unable to return to work for an extended period of time.
If you have been hurt in a car accident caused by another party, you may be eligible for some of the following damages:
Medical expenses related to your accident
Lost wages and future loss of income
Therapy-related costs
Loss of quality of life
Pain and suffering
Contact a Car Accident Lawyer in Fresno
It is normal to feel alone and confused following a car accident in Fresno. It is not always easy to determine who is at fault for your accident or how much compensation you may be entitled to as you try to pay the bills. It can be stressful to deal with these aspects while you deal with the insurance company.
Our Fresno car accident lawyers at Maison Law are here to help you navigate the complicated California legal system. We will assist you with a free and completely confidential case consultation at this time. Please do not hesitate to contact us today for more information.