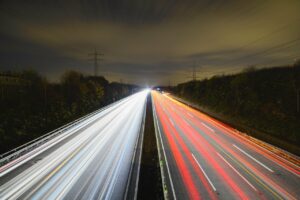 There are many sights to see in the city of Bakersfield that can be accessed by foot, such as the California Living Museum and The Park at River Walk. On top of this, Bakersfield is home to many busy highways and intersections where traffic is heaviest at certain times throughout the day. Though there are inherent risks to pedestrians, many people still choose to walk from one place to another with the hopes that drivers will always be on the lookout.
Because pedestrians have no real protection from harm when in an accident involving any type of vehicle, they are likely to lose their lives or become seriously injured in an accident. Even a simple road mistake such as a driver removing their eyes from the road for a second or traveling a bit over the speed limit can risk a life.
One Life Taken in Pedestrian Accident on Taft Highway in Bakersfield
A man was killed in a fatal pedestrian accident that happened on Saturday morning in Bakersfield. According to KGET, the accident occurred around 2:30 a.m. on Taft Highway around Harrison Street on the morning of September 9, 2023.
California Highway Patrol officials arrived on scene to find that a driver was traveling west on the highway in a 2011 Chevrolet Impala when they attempted to miss a pedestrian who was walking in the westbound lanes. The driver of the Impala swerved but still struck the pedestrian with the right front of their vehicle.
Paramedics and several other Bakersfield responders were dispatched to the scene. The pedestrian, identified only as an adult male, was tragically pronounced dead on scene due to traumatic injuries. The 60-year-old driver of the Impala was not hurt but stayed on scene to cooperate with police.
The investigation into the circumstances leading up to the collision continues at this time.
Damages Available for Families After a Fatal Bakersfield Pedestrian Accident
When a loved one has been taken from your family prematurely, you may be feeling stressed and alone. While you are dealing with these debilitating losses and grieving, you should not have to worry about the many bills that pile up against you. The insurance company may not be treating your family fairly during these difficult times and might try to deny your claim or offer you much less than you deserve in damages, putting you in a tight spot.
Luckily, families have the right to bring a wrongful death claim on behalf of a loved one following a fatal pedestrian accident. There are many parties who can bring these claims, from spouses to children. There are also many types of damages that could be available to you and your family, including the following:
Medical expenses your loved one incurred
Lost income and future lost wages
Funeral and burial expenses
Pain and suffering
Contact a Bakersfield Pedestrian Accident Lawyer Today
After a loved one's life has been lost due to a pedestrian accident, families will be left with a variety of questions that they cannot answer on their own. At Maison Law, we understand how overwhelming a fatal pedestrian accident can be. Speaking with a Bakersfield pedestrian accident lawyer can put you in the right frame of mind when it comes to your claim.
At Maison Law, we have aggressively fought to protect the rights of families from the big-name insurance companies. Contact us today to find out what options you have following your completely free and confidential case consultation. You owe nothing until we win your claim for you.