Residents in Bakersfield usually wake up with a destination in mind. It may be the office or job site, an early class, a doctor's appointment, or even a trip to the supermarket. There are several options for people who want to get around the city, but sadly, for people choosing to travel by foot, the journey has gotten more and more dangerous.
Bakersfield is now getting national attention for its failure to protect its pedestrians. Crosswalks and greenways can be miles apart and pedestrians are forced to take major hikes just to avoid a dangerous step into vehicle traffic.
Help for Bakersfield Pedestrian Accident Victims
Pedestrians travel with no protection against collisions. Their bodies are subjected to powerful forces in any impact caused by a vehicle. Victims can start a long, expensive recovery only to have the insurance representative for the at-fault driver try to withhold support that's only fair.
Martin Gasparian, the founder of Maison Law, believes injured victims should never be treated this way. Mr. Gasparian once represented large corporations but he left that life because he wanted to do more to help victims who might not have a voice when they're at their most vulnerable. Mr. Gasparian offers a free consultation to any accident victim and will speak up and fight to make sure they have everything they need in recovery.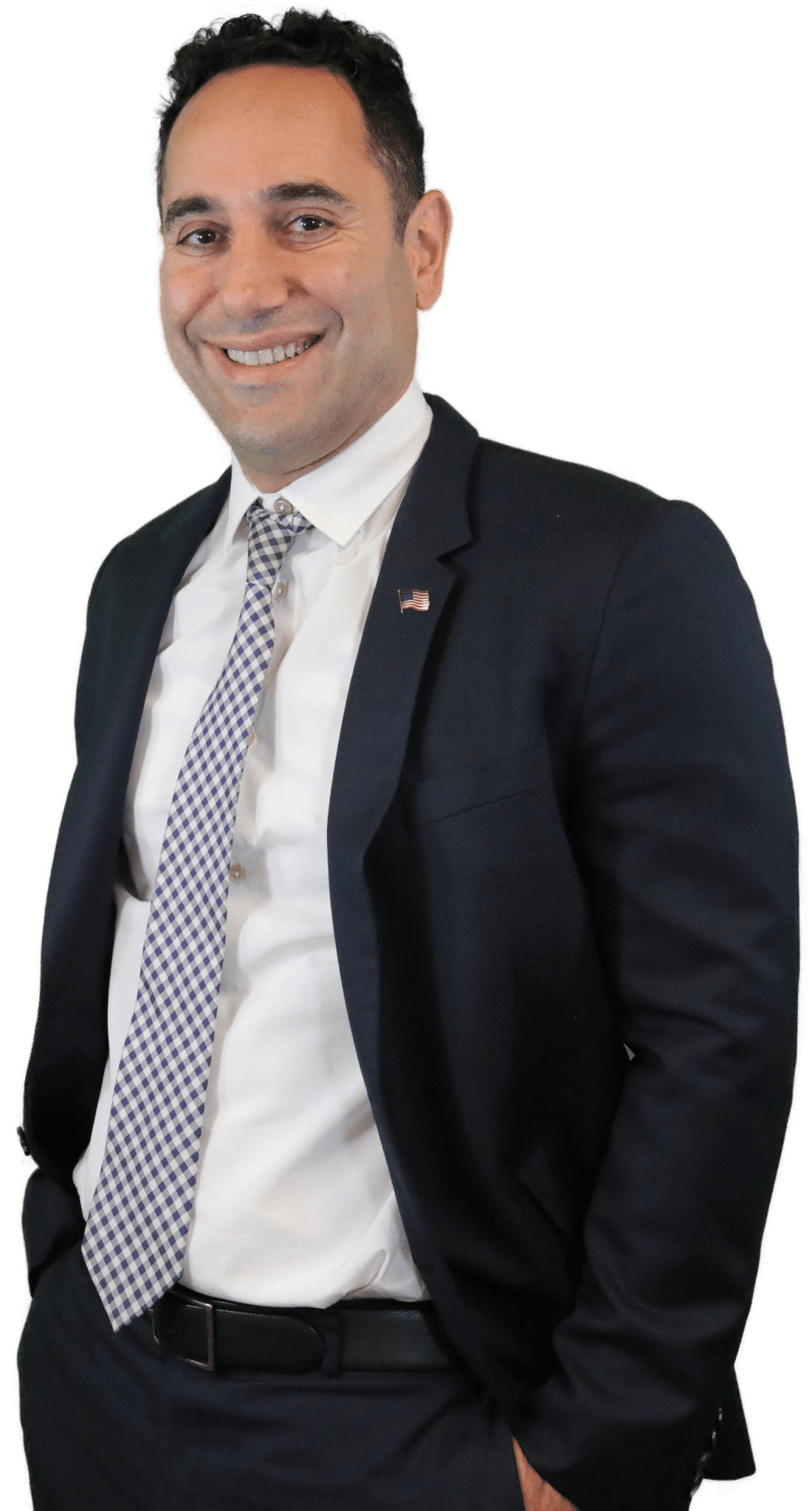 Free Pedestrian Accident Consultation
If you have been the victim of a serious collision caused by another driver, don't leave your accident claim in the hands of an insurance adjuster. Contact Maison Law no matter where you are in California for a free, no-obligation evaluation of the circumstances of your case. By having legal representation you'll let an insurance company know that they can't dismiss your physical, emotional, and financial hardships.
Bakersfield Pedestrian Accident Dangers By the Tragic Numbers
People on foot can face hazardous conditions while out for a walk, or on their way to work or school. People also become pedestrians when they park at a supermarket or along a busy street and exit their vehicles. These are all opportunities for a terrible accident and Bakersfield is seeing more and more incidents each year.
California's Transporation Injury Mapping System (TIMS) finds that in 2019 16 pedestrians lost their lives in Bakersfield accidents and another 149 people were injured. In a year that saw drastically falling traffic levels, 2020 in Bakersfield still brought with it 11 tragic deaths and 100 pedestrian injuries.
What's more, according to one study, Bakersfield now ranks as one of the most hazardous places in America for people on foot. Smart Growth America's 2021 "Deadly By Design" pedestrian research showed that when accounting for population, Bakersfield was the second most risky city for pedestrians.
Over a ten-year span from 2010-2019, Bakersfield recorded 260 pedestrian fatalities. By comparison, Fresno recorded 235 deaths over that time. The Stockton/Lodi area claimed 187 pedestrian lives. Both cities also made the study's top 25 list.
Support for Families After a Fatal Pedestrian Tragedy
A family could learn that a loved one has been taken from them through the negligence of a careless driver. Close relatives could suddenly be responsible for the costs of medical care and ambulance transport accumulated before the victim passed away. They could also face the expense of a funeral and burial service.
Under such heartbreaking circumstances, an immediate family member can file a wrongful death claim. This civil lawsuit would request support from the at-fault driver's car insurance coverage. This claim would help those left behind with all the financial obligations they now face.
The claim would also factor in the years ahead as a spouse, children and other family members must face a future without the guidance and financial support the deceased would have provided. An award can help protect the remaining family members from financial ruin in the years to come.
Compensation Available For Pedestrian Accident Victims
The consequences for victims struck by a car, truck, or SUV are often severe. Treatment for injuries could extend into weeks and months and quickly hit the $100,000 dollar mark in hospital bills.
This is why it's so important that victims fight to get everything they can from insurance companies. An insurance company may pay you enough to cover a few nights in a hospital and then never contact you again. This ends your legal right to seek compensation and yet your expenses for physical therapy and the possibility of future surgeries still lie ahead.
Your personal injury attorney can help you list every potential cost you've faced and will face in a claim for damages. Your lawyer will likely demand compensation for hardships you may not have thought of. These are just some of the potential factors that can earn support: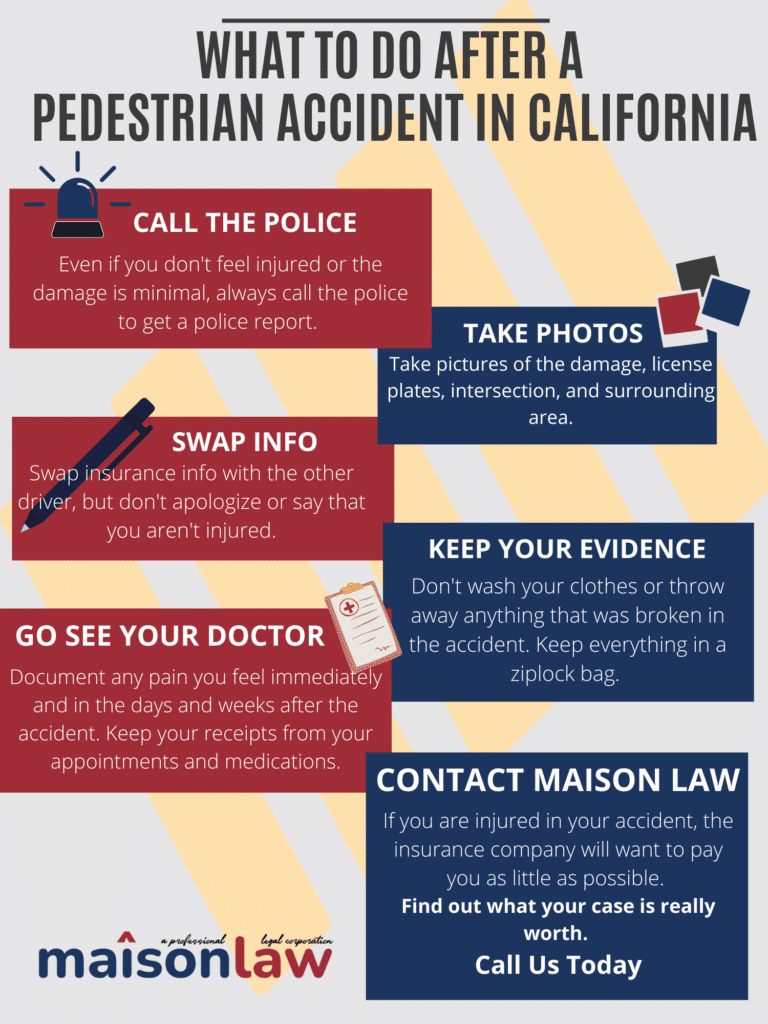 Medical Expenses: Any settlement offer should take into account current bills and the costs of any care expected in the future. Physical therapy and rehabilitation should all factor in.
Permanent Disability or Disfigurement: Further compensation is available to victims who have their lives changed by a disability. Money for a lifetime of care and medical equipment should be part of any award. Compensation for career training can be included when victims can no longer perform their old jobs.
Mental Anguish: Depression and anxiety issues are reported by many accident victims. They can lose their enjoyment of life due to a devastating injury. Money can be set aside to restore freedom to victims and help them restore their previous way of life. The costs of psychological counseling could be built into a settlement.
Loss of Wages: The paychecks victims miss while having to be away from work should be reimbursed. Any future time away from work expected is also included.
Medical Travel Costs: The expense of getting to doctor appointments, second-opinion specialists visits, and counselor appointments. Your care could require a trip out of state.
Contact a Pedestrian Accident Lawyer Serving Bakersfield
Bakersfield has a bad reputation for putting pedestrians in dangerous spots and leaving them vulnerable to frightening accidents. Not all accidents can be prevented, but victims and their families should never be left alone to suffer physically and financially over someone else's mistake.
Contact an experienced Bakersfield Pedestrian Accident Attorney at Maison Law for a free case evaluation to find out everything insurance companies aren't required to tell you. We work to protect pedestrians from careless drivers and the insurance companies that try to get their policyholders off the hook for their mistakes.