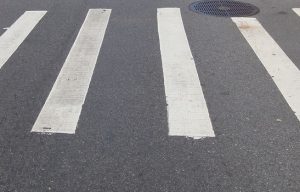 Bakersfield is home to many sights and major parks such as Hart Park and The Park at River Walk. Many of these places can be accessed by those who choose to walk over driving. Being a pedestrian can be a great way to stay fit and enjoy some recreational fun but it also comes with many risks. This is due to the fact that pedestrians have no real protection from harm when involved in an accident with any type of vehicle.
Drivers are expected to pay close attention to pedestrians on our roads but do not always do so. Even driving distracted or speeding for a few seconds could cause a life-altering accident that takes the life of a pedestrian or leaves them with severe injuries. Many pedestrians wonder what options they have moving forward after a collision.
One Life Lost in Pedestrian Accident on Meacham Road in Bakersfield
A man was killed in a fatal pedestrian accident that took place on Sunday morning in Bakersfield. According to KGET, the accident happened at 2:38 a.m. at 9500 Meacham Road on the morning of September 17, 2023.
Bakersfield Police Department officials arrived on scene to find that a pedestrian was in the roadway with major injuries. They discovered that a male driver was traveling west in the area when he collided with a pedestrian who was walking across the road. The driver of the vehicle immediately stopped at the scene following the accident.
Paramedics and numerous other Bakersfield responders were dispatched to the scene to help those in need. The male pedestrian was rushed to the hospital for treatment but tragically passed away while there. Nobody else was hurt in the accident.
Police blocked off a portion of the road following the accident. Their investigation into the circumstances of the collision continues.
Damages Available to Families After a Fatal Pedestrian Accident in Bakersfield
No family member ever expects that a loved one will be taken from them prematurely in a fatal pedestrian accident. When this does occur, families deserve to be able to take time to grieve their losses. However, the insurance company might not be interested in settling your wrongful death claim for what you expected. This can put you in a difficult financial position as bills pile up.
If you and your family decide to bring a wrongful death claim on behalf of a loved one, you may be able to receive damages for some of the following aspects:
Medical expenses that your loved one incurred before their passing
Lost income and future lost wages
Pain and suffering
Funeral or burial costs
These damages can financially assist spouses, children, and more after a fatal accident. However, wrongful death claims can be immensely complex, which is why it is imperative that you have legal help on your side during these difficult times.
Contact a Bakersfield Pedestrian Accident Lawyer Today
After a loved one's life has been lost due to a pedestrian accident, families often wonder where they can turn. At Maison Law, we understand that you have many questions and may be feeling overwhelmed by your losses. Speaking with a Bakersfield pedestrian accident lawyer can help you move forward and navigate the complex legal system.
We will aggressively fight to protect your family's rights when the insurance company is trying to offer you less than you deserve. You should not have to fight alone as you bring a claim on behalf of a loved one. Contact us for a confidential case consultation that is completely free to you and your family.