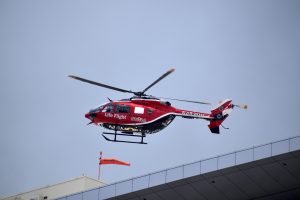 Traveling on rural two-lane highways through Madera County can be extremely dangerous when drivers become careless or reckless. A motorist deciding to pass other vehicles or attempting to merge onto a highway can put travelers in both directions in real jeopardy. One small mistake in one lane can suddenly put vehicles in the path of oncoming traffic.
A dangerous head-on collision can easily cause severe injuries and quickly put the lives of everyone involved at risk.
Madera County Multi-Vehicle Accident Kills One Driver and Injures Another
One driver was killed in a multi-vehicle accident involving a head-on impact in Madera County east of Madera. ABC30-TV reports the accident occurred just after 8 a.m. on Highway 41 on Thursday morning, September 15, 2022.
The California Highway Patrol responded to the scene near the intersection of Avenue 15. Investigators believe a Dodge pickup may have been trying to merge or pass traffic in the northbound lane when it struck a Toyota Corolla and pushed it into oncoming traffic. The Toyota then struck a BMW head-on.
The driver of the Toyota did not survive the tragic crash. The driver of the BMW was airlifted to a local hospital with major injuries. No one in the pickup truck was hurt.
The California Highway Patrol continues to investigate the circumstances surrounding the devastating accident.
Finding Support for Victims and Families After a Madera County Traffic Accident
Families who have lost a loved one in an accident should be allowed to grieve their terrible loss. Yet, they can soon be unfairly subjected to the costs of a funeral and leftover emergency services.
A wrongful death claim filed against an at-fault driver's car insurance provider can ask for assistance with these expenses. This civil claim is intended to protect the family from financial hardship in the future. It would seek to replace the income the deceased can no longer provide family members in the years ahead.
For surviving victims, filing a claim for damages is the best way to ensure every cost of recovery gets covered. This civil claim seeks to earn support to pay all current medical expenses and those that arise in the future. Victims must also seek full reimbursement for the income they lose while having to miss work. Physical and emotional trauma are non-economic damages that would also be considered in any insurance settlement.
Contact a Madera County and Fresno County Car Accident Lawyer
After a traffic accident in Madera County, victims and family members should protect themselves by taking advantage of a free consultation with a skilled Madera Car Accident Lawyer.
This case review comes with no obligation. It's a chance to discuss what happened to you or a loved one with a real lawyer at Maison Law. You should know what your case might be worth before an unhelpful car insurance company convinces you to sign off on a settlement that's far less than what you and your family need to rebuild your lives.
If you decide you can use the help of our lawyers, you won't need any money upfront. We don't get paid unless we win your case.