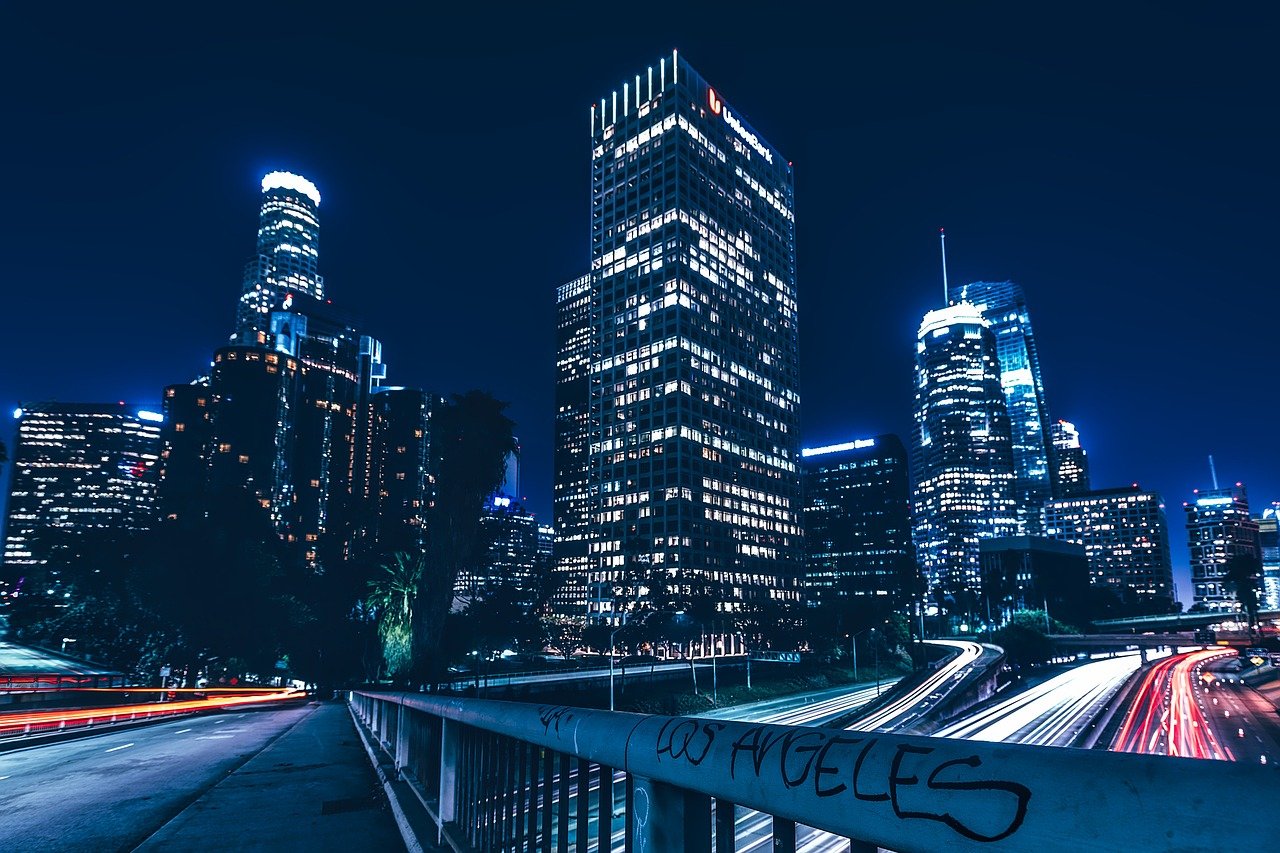 According to data from the National Highway Traffic Safety Administration, California has roads that total over 396,500 miles. A study was conducted on over 4,400 of these roads to determine how various factors contribute to fatality rates. This data is also useful for determining which roads are the most fatal to drive upon, and this information should be available to everyone driving in California.
There were various factors involved in producing these fatality rates, and they include the time of year, distracted driving and driving while under the influence of alcohol or drugs. The accumulation of all factors provides insight into why these roads are so deadly. However, it's also important to know the degree of risk involved in driving on any of the top deadly roads in California. This is exactly what the study aimed to accomplish: Drivers can now have a better idea about the risks they take when driving on certain roads in California.
According to an estimate published in 2013 by the U.S. Census Bureau, there were around 38,332,521 people residing within the state of California at the time. The statistic gathered were based on the total number of state-issued licenses, which don't account for the entire population. This information can be helpful when planning safer driving routes.
Here are some of the highlights to come from that publication:
Los Angeles County had the highest fatality rates compared to all the other counties. The main contributing factor to these high statistics was the effect of people who were driving above the speed limit as well as those driving drunk.
The total number of fatalities overall in California attributed around 27 percent of the death rate to drunk drivers. Collisions accounted for only 0.1 percent of all fatalities.
Accidents involving drivers who were speeding contributed to around 28 percent of the total deaths in the state.
Driving while distracted accounted for around four percent of the fatal accident rate in California. However, this low rate is also reportedly 92 percent better compared to other states.
The deadliest time of year to drive on California's most dangerous roads is November; fatality rates spike during this month, apparently related to holiday travelers on unfamiliar roads.
Here are the 8 Deadliest Roads in California:
The I-15
The stretch of highway on the I-15, specifically between exits 138 and 129 is considered to be the most lethal section of road in California; its location is around 35 miles north of San Bernardino's downtown area. It's also an interstate freeway that goes stretches all the way to Las Vegas, Nevada. The U.S. Department of Transportation, or DOT, determined this to be the most dangerous highway in the country. Approximately eight million people travel on this route annually, and around 477 people died within a 14-year study period. Fatalities were linked to distracted or drunk driving and the lack of using seat belts.
The I-5
This stretch of highways extends around 800 miles, and it is one of the most dangerous roads in California. It also ranks as the fourth most deadly road in the entire country. The severity and deadliness of the crashes on this road are known throughout the county of Los Angeles. According to an NHTSA study, there were around 100 deadly collisions on the I-5 within seven years. Weekend drunk drivers, high congestion and teen drivers accounted for the majority of these fatalities. This highway can accommodate up to a million drivers every day; it extends up the coast to San Diego. The congestion and an infamous merging intersection, which sees a rapid loss of lanes, both contribute to the hazardous conditions.
The I-10
Interstate I-10 features 150 miles of road from Phoenix, Arizona to the border of California; however, it continues through various cities such as Los Angeles, San Bernardino and Santa Monica. The dangers documented on the I-10 led California's Department of Transportation to set up a special investigation site in order to determine the causes of the high number of lethal crashes. Among the reasons listed were drunk driving, distracted driving and driving beyond the speed limit.
Highway 2
This is relatively short road, but it gets a lot of traffic in Los Angeles County. There are many places along this road where low and high-speed traffic merges. This creates the conditions where collisions are likely to occur. Of all 52 accidents that happened within a single year, 50 of these resulted in deaths.
Freeway US-101
This road sustains a high level of traffic, and fatal crash rates are equally high. This level of severity of the accidents on this freeway is calculated as two collisions per mile.
The I-8
The I-8 passes through San Diego County, and it also features a high rate of accidents. The death rate is estimated at somewhere between 100 and 145 people every year. There are 170 miles of road, and the distance is partially responsible for the high fatality rate. Other conditions that contribute to the death toll are tourist drivers unfamiliar with the roads, distracted drivers and young drivers unaccustomed to this dangerous highway system.
Highway 99
This freeway previously topped the list of the most dangerous freeways in California before the population explosion of other areas increased the hazards on those roads. Between 2011 and 2015, there were 265 deaths from collisions on this road. Studies by the NHTSA estimate that one out of every five deadly accidents were caused by drunk driving.
Highway SR-78
This 215-mile length of highway passes through San Diego County; there are around 75 people killed every year in car accidents.
California State Highway System
The is a sprawling, 16,662-mile-long network consisting of over 50,000 lane miles. Where along this vast network do fatal collisions occur at a high rate? Are certain sections of highway inherently dangerous for drivers?
The highway system in California spans an incredible length of 16,662 miles and more than 50,000 lane miles. This vast network of roadways is complex and difficult to navigate for inexperienced drivers, commercial truck drivers, foreigners, tourists, young drivers, drunk drivers, distracted drivers and anyone unfamiliar with this system. Experienced drivers are also tasked with navigating these roads while the driving behaviors of others remain consistently unpredictable.
There are over 3,000 lethal accidents that take place on California's highways and roads every single year. This number is much higher when adding the collisions where no one died. However, the distribution of these accidents is uneven; some parts of certain roads are simply more dangerous than other sections of the road.
Roads in California may have windy patterns that can be even more hazardous when there is bad lighting, rain and heavy traffic congestion. These are conditions that increase the chances of collisions; drunk and distracted drivers can compound this effect. Knowledge about the deadliest roads can be helpful when trip planning. For example, out of the 15 deadliest roads, only five are located in the northern region of the state; drivers in southern California must navigate around the 10 most deadly roads on a regular basis.
Avoid Becoming a Statistic
The statistics that keep track of the number of accidents and fatalities can be somewhat alarming. The numbers tell a story of the dangers that all drivers face on the California highway system. This is the reason the roads are described with words like nightmare, dangerous and deadly. However, it should also be noted that many people manage to drive on these roads and get to their destination safely.
Alertness is the most common denominator found in people who manage to survive their foray into the byzantine freeway systems in California. Driving while under the influence of substances can increase the likelihood that you might become another crash statistic. This is also the case if you drive while you're texting, feeling drowsy or having other distractions divert your attention away from the road.