Santa Maria's Personal Injury Lawyer
Santa Maria has become a busy place that caters to a wide variety of industries and workforce. The constant transport of local strawberry, spinach, broccoli, and other crops keeps roadways busy at all hours. Agricultural and winery workers and high-tech researchers all commute to work and hope to enjoy safe travel and a safe work environment with each new shift.
The increased traffic and variety of industries are great for the economy, but it can mean that there are more ways that people can get hurt across Santa Barbara County than ever before. You could be struck by a car, get exposed to a dangerous chemical or pesticide at work, or even trip and hit your head at a grocery store. At that point, victims can be wondering where to turn for help.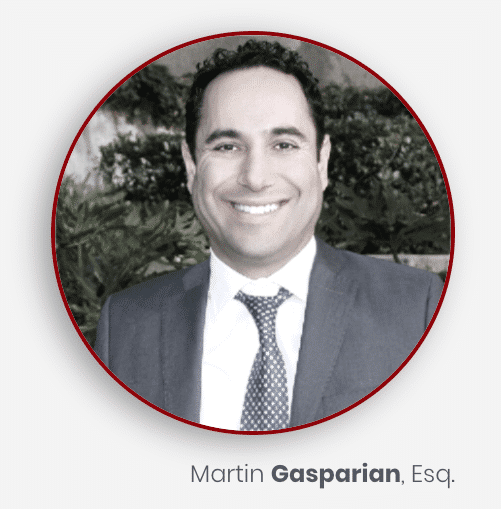 "I was involved in an accident about 3 years ago and Maison Law and their team helped me every step of the way. It was a long journey and a lot of time and hard work in getting me what I deserved. I couldn't have asked for a better law firm. I highly recommend!"
I got into a fender bender in January and was left dealing with a very unresponsive and terrible insurance adjuster who was basically forcing me to accept only 1k to close my claim prematurely. Thankfully I found Martin and Maison "Law who truly helped ease my mind, took care of my car, rental, treatment and got me an AMAZING settlement in time for Christmas."
"Martin Gasparian and the whole Maison Law team were there for me when I was involved in an accident. They held my hand every step of the way and took care of all my needs. They listened to all my concerns and put my mind at ease and made the whole process pain free. I would definitely refer friends and family to Maison Law.
Finding Help After an Accident In Santa Maria
All of these hazards can seem like rare incidents, but they happen every day across California. If you or a loved one is suddenly injured while on the road, or while on someone else's property, or at work you need to consult with a Santa Maria Personal Injury Lawyer like Martin Gasparian, the founder of Maison Law.
Mr. Gasparian can take up your case, investigate what happened to you, and collect evidence to build a strong case against an at-fault driver, or an employer, or a national business chain. You might encounter an insurance agent who is determined to deny your claim and ignore your injury. Maison Law can make sure you can't be ignored and help you get every bit of compensation you require to pay your bills and get back to a normal life.
Common Personal Injuries Suffered by Santa Maria Victims
Santa Maria continues to grow and with that growth should come increased attention to safety for all workers, commuters, and shoppers in the city. Reckless drivers, negligent store owners, and employers who don't take workplace safety seriously should all be held accountable when people get hurt.
Since personal injury cases can involve multiple insurance companies, lawyers, and worldwide corporations, it's often vital that victims have their own legal representation. A lawyer making sure your rights as a victim are protected can make all the difference when it comes to the amount of compensation you receive.
Here are just a few of the types of injury cases we can help victims with:
Any accident can take a tragic turn and cause sudden death or lead to someone passing away from their injuries over time. In these difficult cases, close family members can file a wrongful death lawsuit when someone's negligence caused the tragedy.
Other cases that Maison Law can help navigate may involve dog bites, harmful products that injure you or your family in your home, and any other case that involves you getting hurt in an accident that wasn't your fault.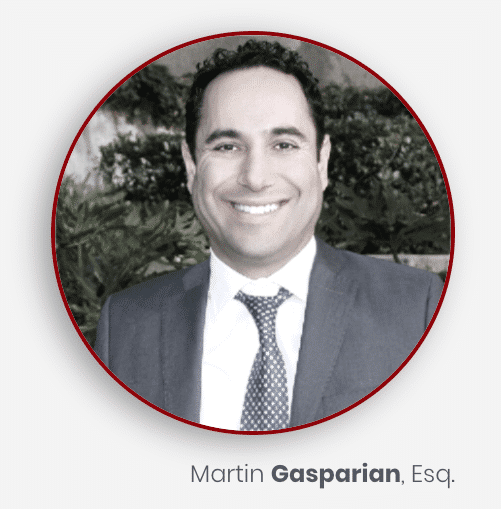 Santa Maria's Personal Injury Lawyer
Santa Maria is a community that prides itself on hard work and family life. Those qualities must sometimes be protected when property owners, careless drivers, or negligent employers put others at risk and end up getting them hurt.
If you or a loved one are seriously injured due to the carelessness of someone else, contact a Santa Maria Personal Injury Lawyer with the experience to demand what's fair from national corporations, local employers, and anyone else who may be liable for your suffering.
Discuss your case with attorney Martin Gasparian, the founder of Maison Law in Santa Maria, for a free consultation that comes with no obligation. Mr. Gasparian worked for major corporations and dealt with some of the biggest insurers in the world. He now uses his knowledge to make sure everyday people aren't taken advantage of by corporate lawyers and insurance adjusters. He believes that every client should work directly with their lawyer, get honest advice, and the personalized attention to detail their case deserves.
Frequently Asked Questions
How long do I have to file a wrongful death claim in Santa Maria?
Two years. California has a strict two year statute of limitations on all personal injury and wrongful death claims. Although you have a two year limit, it's always best to get your case moving ASAP while the details are fresh.
What is a premises liability claim?
Premises liability claims have to do with unsafe conditions in a given property. If a proprietor fails to do his or her duty to prevent safety issues on their property, they could be liable to a premises liability claim. If you're unsure whether your case qualifies for this claim, you may want to speak with a premises liability specialist.