Santa Cruz's Personal Injury Lawyer
The City of Santa Cruz is one of the top surfing cities in the nation, so hotels and resorts are a major part of the city's economy. With an enrollment of more than 17,500, the University of California Santa Cruz takes up 2,000 acres of property in the city. The university is also the largest employer in town with more than 8,200 employees. The city and county employ about another 3,200. Outside of Santa Cruz, employment is mostly in agriculture. Notwithstanding its surfing, tourism, and college atmosphere, accidents happen in Santa Cruz. Some of those accidents are serious or even fatal.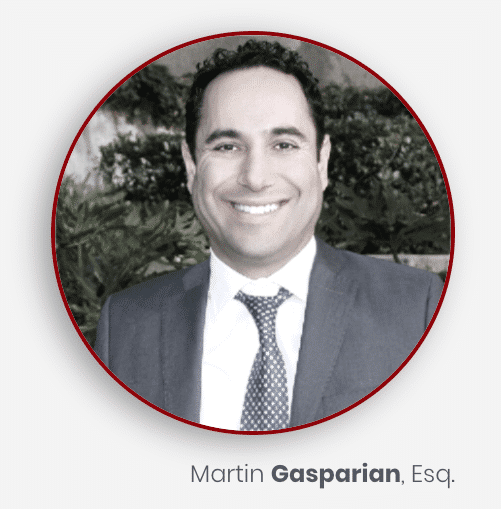 "I was involved in an accident about 3 years ago and Maison Law and their team helped me every step of the way. It was a long journey and a lot of time and hard work in getting me what I deserved. I couldn't have asked for a better law firm. I highly recommend!"
I got into a fender bender in January and was left dealing with a very unresponsive and terrible insurance adjuster who was basically forcing me to accept only 1k to close my claim prematurely. Thankfully I found Martin and Maison "Law who truly helped ease my mind, took care of my car, rental, treatment and got me an AMAZING settlement in time for Christmas."
"Martin Gasparian and the whole Maison Law team were there for me when I was involved in an accident. They held my hand every step of the way and took care of all my needs. They listened to all my concerns and put my mind at ease and made the whole process pain free. I would definitely refer friends and family to Maison Law.
SOME COMMON TYPES OF ACCIDENTS IN AND AROUND SANTA CRUZ
The carefree atmosphere in and around Santa Cruz often causes serious personal injury accidents. You might be going about your own activities with all due consideration for safety, but somebody else's negligence causes a serious accident. Suddenly, you're in physical, emotional and financial upheaval, and it could be a lengthy recovery without the ability to work. On top of your household expenses are overwhelming medical bills. Martin Gasparian is an established personal injury lawyer and the founder of Maison Law. He's been helping clients through circumstances like these since 2014. Here are some of the types of accidents that he represents victims in:
Motor vehicle crashes including automobiles, trucking accidents, motorcycle crashes, bicycle crashes and pedestrian accidents.
Construction, industrial and agricultural accidents.
Slip-and-falls and trip-and-falls.
Product liability injuries from dangerously defective products.
Nursing home negligence and abuse.
Accidents occurring on property that is owned or occupied by somebody else.
Wrongful death.
If you were seriously injured in an accident, you're going to have genuine questions and concerns about your medical bills, lost time from work and other damages that you've suffered. Don't even try to pursue compensation for them on your own. It's highly likely that you'll make mistakes that will operate to significantly devalue any claim or lawsuit that you might bring. It's critical that you consult with an experienced and aggressive Santa Cruz personal injury lawyer who has helped others like you exercise their right to compensation for their injuries and damages in the past. Our methods have been tested over time, and they've been highly successful in getting our clients the highest compensation they deserve. We'll begin using those methods on your claim or lawsuit as soon as we enter into a written retainer agreement with you. If you or a family member have been injured in an accident that was caused by the carelessness and negligence of somebody else, there's no better time to contact us than now. Simply call us to arrange for a free consultation and case review.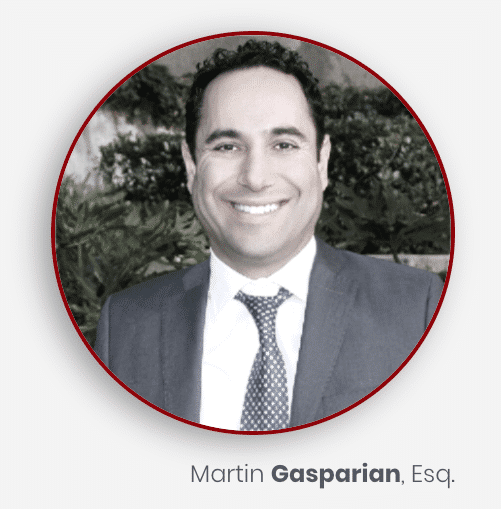 Santa CruZ's Personal Injury Lawyer
Santa Cruz is a community that prides itself on hard work and family life. Those qualities must sometimes be protected when property owners, careless drivers, or negligent employers put others at risk and end up getting them hurt.
If you or a loved one are seriously injured due to the carelessness of someone else, contact a Santa Cruz Personal Injury Lawyer with the experience to demand what's fair from national corporations, local employers, and anyone else who may be liable for your suffering.
Discuss your case with attorney Martin Gasparian, the founder of Maison Law in Santa Cruz, for a free consultation that comes with no obligation. Mr. Gasparian worked for major corporations and dealt with some of the biggest insurers in the world. He now uses his knowledge to make sure everyday people aren't taken advantage of by corporate lawyers and insurance adjusters. He believes that every client should work directly with their lawyer, get honest advice, and the personalized attention to detail their case deserves.
Frequently Asked Questions
Can I file a personal injury claim if I wasn't wearing a bicycle helmet in Santa Cruz?
Yes. Although California requires bicyclists to wear a helmet, that doesn't mean helmetless cyclists can't file a claim. Since California has comparative negligence standards, both the defendant and plaintiff can share blame for their Santa Cruz crash. While not wearing a helmet could decrease your total compensation, it doesn't mean you can't recover some damages.
At what point should I hire a Santa Cruz personal injury lawyer?
Typically, people who are unfamiliar with legal statutes or who are dealing with a complicated case prefer working with a Santa Cruz injury lawyer. Although it's possible to represent yourself in California, working with a law firm puts more experience and credibility on your side. At the very least, it's worth calling a law firm for a free consultation to better develop your legal strategy.