Hanford's Personal Injury Lawyer
Attorney Martin Gasparian, Esq., is the founder of Maison Law, and he has worked at some of the most prestigious firms in the nation, including the largest law firm in Los Angeles. Today, he works for those that have been injured in Hanford California. He understands what you are up against and won't rest until you are back on your feet, physically and financially.
We represent people, not corporations. Our clients are our priority, and we work with the best experts in the field to help win our cases.
No Attorney Fees Unless You Win
No Up-Front, Out-of- Pocket Medical Costs
Less than 24 hour response time to your home or hospital room
Transportation for Medical and Court Appointments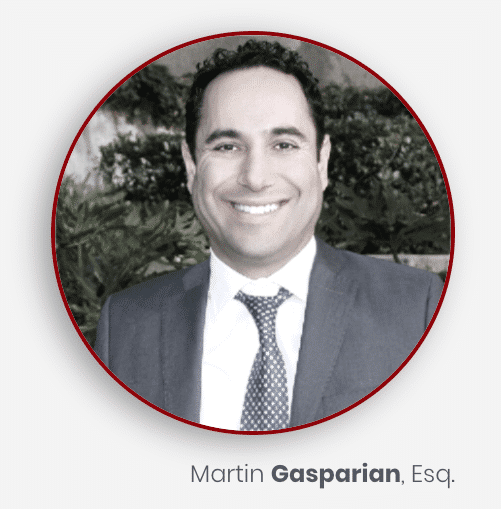 "I was involved in an accident about 3 years ago and Maison Law and their team helped me every step of the way. It was a long journey and a lot of time and hard work in getting me what I deserved. I couldn't have asked for a better law firm. I highly recommend!"
I got into a fender bender in January and was left dealing with a very unresponsive and terrible insurance adjuster who was basically forcing me to accept only 1k to close my claim prematurely. Thankfully I found Martin and Maison "Law who truly helped ease my mind, took care of my car, rental, treatment and got me an AMAZING settlement in time for Christmas."
"Martin Gasparian and the whole Maison Law team were there for me when I was involved in an accident. They held my hand every step of the way and took care of all my needs. They listened to all my concerns and put my mind at ease and made the whole process pain free. I would definitely refer friends and family to Maison Law.
Hanford Personal Injuries
Hanford is an incorporated city of around 60,000 people in 2018 and is nestled at the foot of the Sierra Nevada Mountains and sits 30 miles south of Fresno and around 50 miles to the Pacific Coast.
The more time spent in your car, the more you are at risk for an auto accident, and the people of Hanford are on the go and spend a lot of time in their cars. This is necessary to work, play and just plain exist, but it also puts them at risk for a personal injury.
Hanford is in a unique position of being a major trading center for agriculture-related supplies. Historically, its  central location to some of the wineries, farms and food processing plants made it a prime spot for trade with those industries, and this still drives much of Hanford's economy.
Because of this, Hanford has a higher than state average amount of retail workers along with farm, winery and food factory workers. Highway 198 takes commuters east and west out of the city where they can get on Highway 99 to the east and the 5 Freeway to the west.
After working hard, the people of Hanford like to play hard. They shop and eat at one of the many retail outlets and restaurants in town, and the region provides ample opportunities in to go fishing or swimming in one of the many lakes in the region or a day trip to Sequoia National Park to the east or the Pacific Ocean to the west.
The number one cause of a personal injury in Hanford is an auto accident, and there are about 2,500 auto accidents a year in Hanford and surrounding communities. When they do get injured, the people of Hanford know they can trust Maison Law to help the get the compensation they deserve.
Common Types of Injuries
Even though most personal injuries come from auto accidents, that doesn't mean all accidents and injuries are the same. At Maison Law, they understand that a cookie-cutter approach to all personal injuries does not represent the needs of the injured. Each case is different, and they are experienced in diverse types of accidents and injuries. Some of the common injuries the people of Hanford face on a daily basis are:
Head Injuries:

Auto accident, sports and industrial injuries can cause concussions and traumatic brain injuries that can be devastating.

Broken bones:

Broken arms, legs, wrists and ribs are all common injuries that people face when engaging in daily activities. All of these require treatment, rehabilitation and run the risk of downtime from work.

Disease:

Some types of work, especially in construction and manufacturing, put people at risk of disease.

Blunt Force Trauma:

When cars and people collide, the impact can be violent and cause blunt force trauma injuries that can cause severe injuries or even death.

Fatalities:

Sometimes these injuries cause death, and when they do, there could be a claim for a wrongful death.

Product Liability:

Shopping the many retail outlets in Hanford or ordering form stores like Amazon or Target Online, brings a lot of goods into the city which results in injuries that are the fault of the designer, producer or the packager.
Other Types of Personal Injuries
Not all injuries come from auto accidents, and since the people of Hanford lead active lives, they will—unfortunately—find diverse ways to get injured. When any type of injury happens, residents of Hanford and look to Maison Law to go to bat for them and get them the compensation they deserve. Some of these other types of accidents are:
Construction Zone Accidents
Sport/Recreation Injuries
Product Liability
Each injury is different and how the injury happened and where it happened can make a difference in the way a claim is made. At Maison Law, we understand this and work hard for every client to get them the compensation they deserve.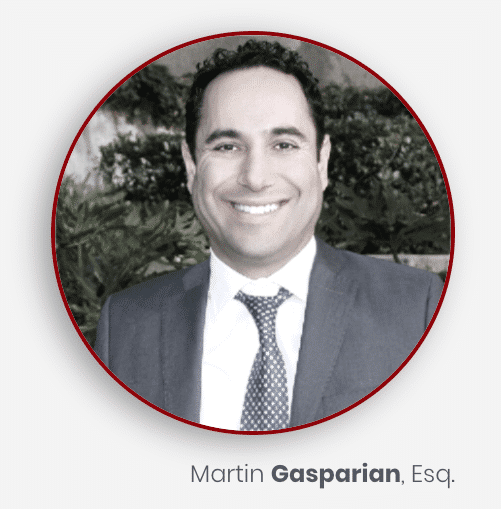 Hanford's Personal Injury Lawyer
Hanford is a community that prides itself on hard work and family life. Those qualities must sometimes be protected when property owners, careless drivers, or negligent employers put others at risk and end up getting them hurt.
If you or a loved one are seriously injured due to the carelessness of someone else, contact a Hanford Personal Injury Lawyer with the experience to demand what's fair from national corporations, local employers, and anyone else who may be liable for your suffering.
Discuss your case with attorney Martin Gasparian, the founder of Maison Law in Hanford, for a free consultation that comes with no obligation. Mr. Gasparian worked for major corporations and dealt with some of the biggest insurers in the world. He now uses his knowledge to make sure everyday people aren't taken advantage of by corporate lawyers and insurance adjusters. He believes that every client should work directly with their lawyer, get honest advice, and the personalized attention to detail their case deserves.
Frequently Asked Questions
Can I sue my employer for a workplace injury in Hanford?
Often no, but you may be able to sue others. If you get hurt at work, in most cases the Department of Labor will pay you benefits through workers' comp and you won't be allowed to sue your employer. However, if your injury was due to another party's negligence, such as a tool or a safety-equipment manufacturer, then it might be in your best interest to file a third-party lawsuit.
Will my injury case end up in court?
It's unlikely. Insurance agents for at-fault companies, drivers, and proprietors don't usually want a case to end up in front of a judge and jury because of the costs involved. If they see that you are willing to take them all the way to court over your claim they will usually be motivated to make a fair compensation offer to avoid a court date.
Can emotional anguish factor into a wrongful death claim?
Yes. The trauma of suddenly losing a family member will be a devastating experience. A child or a spouse will be without a loved one as they try to continue on with life. The costs of psychological counseling and care can be included in any compensation received. The loss of the emotional and financial support the deceased would have provided over his or her lifetime can also be considered.