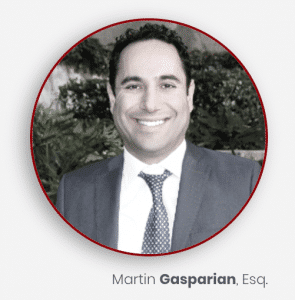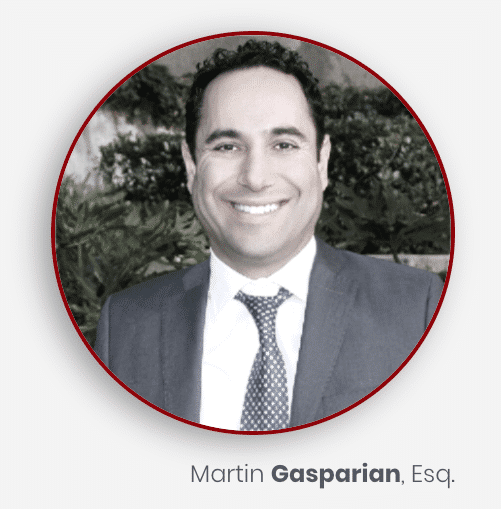 Attorney Martin Gasparian, Esq., is the founder of Maison Law, and he has worked at some of the most prestigious firms in the nation, including the largest law firm in Los Angeles. Today, he works for those that have been injured in Hanford California. He understands what you are up against and won't rest until you are back on your feet, physically and financially.
We represent people, not corporations. Our clients are our priority, and we work with the best experts in the field to help win our cases.
Hanford Personal Injuries
Hanford is an incorporated city of around 60,000 people in 2018 and is nestled at the foot of the Sierra Nevada Mountains and sits 30 miles south of Fresno and around 50 miles to the Pacific Coast.
The more time spent in your car, the more you are at risk for an auto accident, and the people of Hanford are on the go and spend a lot of time in their cars. This is necessary to work, play and just plain exist, but it also puts them at risk for a personal injury.
Hanford is in a unique position of being a major trading center for agriculture-related supplies. Historically, its  central location to some of the wineries, farms and food processing plants made it a prime spot for trade with those industries, and this still drives much of Hanford's economy.
Because of this, Hanford has a higher than state average amount of retail workers along with farm, winery and food factory workers. Highway 198 takes commuters east and west out of the city where they can get on Highway 99 to the east and the 5 Freeway to the west.
After working hard, the people of Hanford like to play hard. They shop and eat at one of the many retail outlets and restaurants in town, and the region provides ample opportunities in to go fishing or swimming in one of the many lakes in the region or a day trip to Sequoia National Park to the east or the Pacific Ocean to the west.
The number one cause of a personal injury in Hanford is an auto accident, and there are about 2,500 auto accidents a year in Hanford and surrounding communities. When they do get injured, the people of Hanford know they can trust Maison Law to help the get the compensation they deserve.
Common Types of Injuries
Even though most personal injuries come from auto accidents, that doesn't mean all accidents and injuries are the same. At Maison Law, they understand that a cookie-cutter approach to all personal injuries does not represent the needs of the injured. Each case is different, and they are experienced in diverse types of accidents and injuries. Some of the common injuries the people of Hanford face on a daily basis are:
Head Injuries: Auto accident, sports and industrial injuries can cause concussions and traumatic brain injuries that can be devastating.
Broken bones: Broken arms, legs, wrists and ribs are all common injuries that people face when engaging in daily activities. All of these require treatment, rehabilitation and run the risk of downtime from work.
Disease: Some types of work, especially in construction and manufacturing, put people at risk of disease.
Blunt Force Trauma: When cars and people collide, the impact can be violent and cause blunt force trauma injuries that can cause severe injuries or even death.
Fatalities: Sometimes these injuries cause death, and when they do, there could be a claim for a wrongful death.
Product Liability: Shopping the many retail outlets in Hanford or ordering form stores like Amazon or Target Online, brings a lot of goods into the city which results in injuries that are the fault of the designer, producer or the packager.
Other Types of Personal Injuries
Not all injuries come from auto accidents, and since the people of Hanford lead active lives, they will—unfortunately—find diverse ways to get injured. When any type of injury happens, residents of Hanford and look to Maison Law to go to bat for them and get them the compensation they deserve. Some of these other types of accidents are:
Slip-and-falls/Premises Injuries: Hanford enjoys a robust retail economy which leads to injuries that happen on business premises.
Industrial Accidents: Agriculture is an important industry for employment by population in the region. Wineries, farms, processing plants all bring accidents and injuries to the people of Hanford.
Construction Zone Accidents: Since 2000, Hanford has grown considerably. and with this comes a lot of construction, and this brings a lot of construction sites and the possibility for injuries as people mix with the work zones around the city.
Sport/Recreation Injuries: Baseball, hiking, jet skiing and other types of recreation come with injuries, and Maison Law firm is ready to help anyone injured to get the compensation they need.
Product Liability: Shopping and consuming brings all types of product-related injuries.
Wrongful deaths: Unfortunately, each year, some people of Hanford will succumb to injuries caused by others. Maison Law will work with the family to get just compensation.
Each injury is different and how the injury happened and where it happened can make a difference in the way a claim is made. At Maison Law, we understand this and work hard for every client to get them the compensation they deserve.
Hanford CA Personal Injury Lawyer
The answer is yes, you should at least talk to an attorney who can give you unbiased advice by someone who knows what you are up against. Contact us today to talk to an attorney in a free consultation before you speak to anyone from the insurance company.
If you then want to have the peace of mind that your case is being competently and professionally handled so you can focus on your recovery, Maison Law will be there for you making sure you get the compensation that you deserve.
Directions:
Meeting us at our Hanford location? Visit us on Google Maps: Maison Law – Hanford CA Google Maps.

A recent review:
⭐⭐⭐⭐⭐ Maison law is outstanding. The entire team was very attentive to my question and concerns. They even went out of their way to find a chiropractor closer to me because I was not able to commute far for my appointments. I was confused on what was next after my accident but The Maison Law team quickly made me feel comfortable. They are here to work for you.  – Kevin Campos

Frequently Asked Questions
How much is my case worth?
The amount of compensation a victim of an auto accident receives depends on the severity of the injuries and the impact those injuries have on his or her life. California law allows the victim of someone's negligence to recover compensation for injuries and financial losses for those injuries.
How long do I have to file my accident case?
In California, you have two years from the date of the injury to file a personal injury lawsuit against the at-fault driver. If this deadline is missed, the case can be dismissed and your right to compensation could be lost. A good attorney won't let that happen so if the deadline is approaching, you should talk to an attorney right away.
What type of damage can I claim in my car accident case?
The law requires the at-fault driver to pay for all of your injuries and other financial losses associated with the accident. There are economic damages that pay for things easily calculated like medical bills and lost time from work. There are also non-economic damages that are more difficult to determine the amount like pain and suffering and disfigurement.