Chowchilla's Personal Injury Lawyer
With experience at some of the largest and most prestigious law firms in the country, founding partner Martin Gasparian, Esq. offers each client the experience of a large firm and the personalized attention to detail of a small business.
If you live in Chowchilla or you were injured there, contact us today at 559-203-3333 for a free consultation and case evaluation.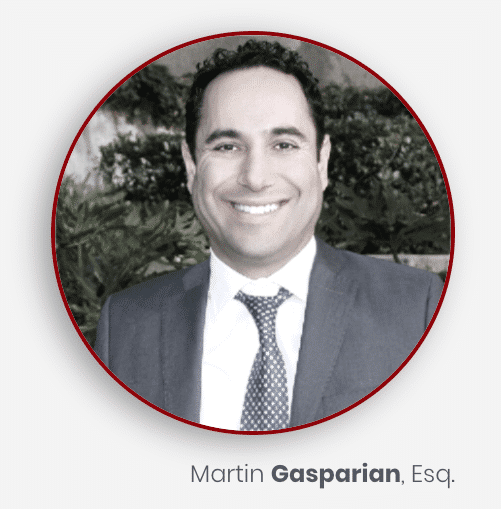 "I was involved in an accident about 3 years ago and Maison Law and their team helped me every step of the way. It was a long journey and a lot of time and hard work in getting me what I deserved. I couldn't have asked for a better law firm. I highly recommend!"
I got into a fender bender in January and was left dealing with a very unresponsive and terrible insurance adjuster who was basically forcing me to accept only 1k to close my claim prematurely. Thankfully I found Martin and Maison "Law who truly helped ease my mind, took care of my car, rental, treatment and got me an AMAZING settlement in time for Christmas."
"Martin Gasparian and the whole Maison Law team were there for me when I was involved in an accident. They held my hand every step of the way and took care of all my needs. They listened to all my concerns and put my mind at ease and made the whole process pain free. I would definitely refer friends and family to Maison Law.
Chowchilla and Auto Accidents
In Chowchilla, the number one source of a personal injury is an auto accident. There are around 19,000 people in the city, and most of them spend a lot of time in their cars. Chowchilla sits at the foot of the Sierra Nevada mountain range around 35 miles northwest of
Fresno
. The people there commute locally to work driving in urban traffic up an down U.S. 99 while others head out onto rural roads like 152 or 140 into the countryside to work at wineries, farms and food processing plants. When they are not working, the people of Chowchilla like to shop, eat and play. The city is home to retail shops and restaurants, and the region provides diverse opportunities in recreation like fishing on one of the many lakes in the region or a day trip to Sequoia National Park. Unfortunately, this puts them at more risk for getting into an accident, and when this happens, the people know they can turn to Maison Law to help them get the compensation they deserve.
Types of Auto Accidents in Chowchilla
Chowchilla drivers face unique challenges when going about their day. While in the city, they face the stop and go of city driving that puts them at risk for accidents, and then when they leave the city, they face hit the country roads that provide access to the dozens of small towns in the region. These conditions cause certain common types of accidents, and at Maison Law, they know that each accident is different and creates different struggles and difficulties for the victim. This is important to help the victim make a full physical and financial recovery—which is their right under the law. Some of the different accident types in Chowchilla are:
Head-On/Wrong Way Driving:

Rural roads and highways are ripe for head-on collisions with are devastating to their victims. Chowchilla residents are at special risk of these as they commute every day.
Rear-end: The stop and go of city driving makes conditions ripe for a rear-end collision which can cause significant and painful injuries.
Rollover/Ejection Accidents:

These can happen on any busy road or rural highway, and they bring some of the most severe injuries.

DUI:

Unfortunately, Chocilla suffers from significant number of DUI accidents which puts everyone on the roads at risk for serious injury and death.

Large Trucks/Utility Vehicles:

Manufacturing and agriculture vehicles are always in and around Chowchilla and when someone is injured by a commercial truck, they are up against companies with a lot of resources and the best attorneys. You need an experienced attorney to represent you.

Speeding/Racing/Aggressive Driving:

Most of the drivers that engage in this type if driving are younger male drivers who put others at risk by their actions.
Common Types of Personal Injuries
At Maison Law we know that with each accident type comes certain common injuries, and we have experience in all types of accidents in injuries. Unlike some firms, we don't take a cookie-cutter approach to our cases, rather we look at each case and the injuries their client has suffered so we can meet the unique needs of that client. These types of injuries take special skill and experience:
Head Injuries:

Auto accident, sports and industrial injuries can cause concussions and traumatic brain injuries that can be devastating.

Broken bones:

Broken arms, legs, wrists and ribs are all common injuries that people face when engaging in daily activities. All of these require treatment, rehabilitation and run the risk of downtime from work.

Disease:

Some types of work, especially in construction and manufacturing, put people at risk of disease.

Blunt Force Trauma:

When cars and people collide, the impact can be violent and cause blunt force trauma injuries that can cause severe injuries or even death.

Fatalities:

Sometimes these injuries cause death, and when they do, there could be a claim for a wrongful death.

Product Liability:

Shopping the many retail outlets in Chowchilla or ordering form stores like Amazon or Target Online, brings a lot of goods into the city which results in injuries that are the fault of the designer, producer or the packager.
Other Types of Accidents
Though auto accidents are the largest cause of personal injuries, there are many other ways the people of Chowchilla find themselves at risk for a personal injury. Leading an active life puts them at risk for all sorts of injuries, and when one happens, the people of Chowchilla know they can count on Maison Law to go to bat for them. Some of these other types of accidents are:
Industrial/Agricultural accidents

Construction Zone Accidents

Slip-and-falls/Premises Injuries

Sport/Recreation Injuries

Product Liability

Wrongful deaths
Chowchilla CA Personal Injury Lawyer
Do you need an attorney after an injury? The answer is yes, you should at least talk to an attorney who can give you unbiased advice by someone who knows what you are up against. Contact us at
559-396-3889
to talk to an attorney in a free consultation before you speak to anyone from the insurance company. If you then want to have the peace of mind that your case is being competently and professionally handled so you can focus on your recovery, Maison Law will be there for you making sure you get the compensation that you deserve.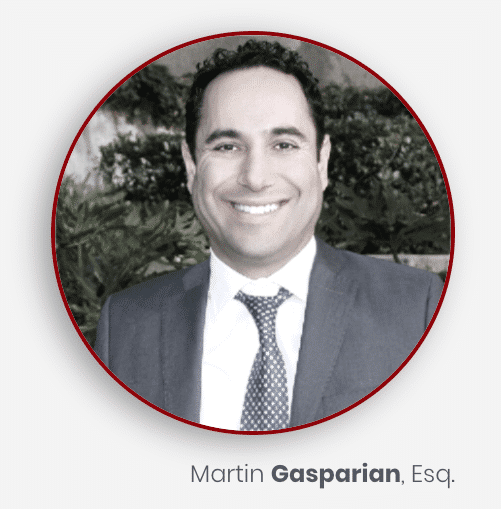 Chowchilla's Personal Injury Lawyer
Chowchilla is a community that prides itself on hard work and family life. Those qualities must sometimes be protected when property owners, careless drivers, or negligent employers put others at risk and end up getting them hurt.
If you or a loved one are seriously injured due to the carelessness of someone else, contact a Chowchilla Personal Injury Lawyer with the experience to demand what's fair from national corporations, local employers, and anyone else who may be liable for your suffering.
Discuss your case with attorney Martin Gasparian, the founder of Maison Law in Chowchilla, for a free consultation that comes with no obligation. Mr. Gasparian worked for major corporations and dealt with some of the biggest insurers in the world. He now uses his knowledge to make sure everyday people aren't taken advantage of by corporate lawyers and insurance adjusters. He believes that every client should work directly with their lawyer, get honest advice, and the personalized attention to detail their case deserves.
Frequently Asked Questions
Can I still file a personal injury claim if I slipped and fell in a Chowchilla store while on my phone?
Yes. Even if you were on your phone, it's legal to seek damages for a slip and fall in a Chowchilla store. However, since California has comparative negligence laws, you may face partial blame for your accident.
Who is responsible if I trip and fall in a Chowchilla store's parking lot?
Typically, the store's owner could be held responsible for slip and falls in their parking lot. Since the parking lot is on a store's premises, it's the store owner's duty to keep it reasonably safe. If you can prove the store's proprietor acted negligently, you may receive damages from a parking lot slip and fall claim.