FRESNO'S PERSONAL INJURY LAWYER
Claims and lawsuits involving personal injury accidents in and around Fresno affect residents every day. As per California law, if you were injured as a result of the carelessness and negligence of somebody else, you're allowed to bring a personal injury claim or lawsuit against that person or entity.
Just as every person is unique, so is the nature and extent of the injuries that they suffer. Many factors and variables are involved in personal injury cases that influence their outcome. The best way to handle a specific type of personal injury case differs with the unique facts and circumstances surrounding it. If your accident occurred in or around Fresno, you'll be in need of an established Fresno personal injury lawyer with extensive experience in the successful representation of seriously injured clients.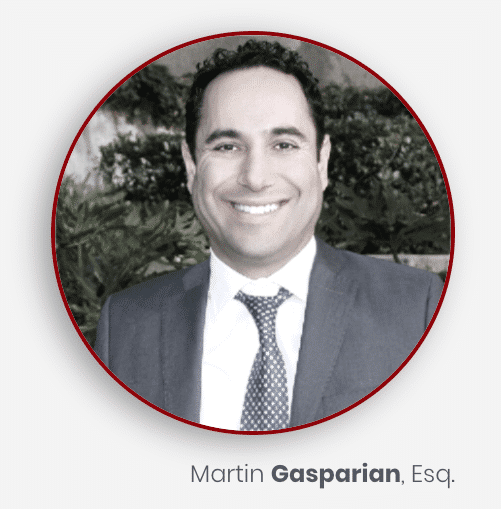 "I was involved in an accident about 3 years ago and Maison Law and their team helped me every step of the way. It was a long journey and a lot of time and hard work in getting me what I deserved. I couldn't have asked for a better law firm. I highly recommend!"
I got into a fender bender in January and was left dealing with a very unresponsive and terrible insurance adjuster who was basically forcing me to accept only 1k to close my claim prematurely. Thankfully I found Martin and Maison "Law who truly helped ease my mind, took care of my car, rental, treatment and got me an AMAZING settlement in time for Christmas."
"Martin Gasparian and the whole Maison Law team were there for me when I was involved in an accident. They held my hand every step of the way and took care of all my needs. They listened to all my concerns and put my mind at ease and made the whole process pain free. I would definitely refer friends and family to Maison Law.
TYPES OF PERSONAL INJURY ACCIDENTS IN FRESNO
Many of our clients retain us to represent them after they're injured on roadways in and around Fresno. Here are some of the types of motor vehicle accident cases that we represent them in:
Not all accidents involve motor vehicles though. We also have broad experience representing victims in the following types of accidents:
Premises liability accidents like slip-and-falls and trip-and falls at commercial and government properties and private residences. Premises liability might also involve merchandise falling from high above in big box stores or inadequate security at hotels, casinos or special events.
Defectively dangerous products like air bags that don't deploy, defective seat restraint systems and dangerously defective machinery.
Accidents caused by uninsured and underinsured motorists.
Wrongful death when the carelessness and negligence of one person caused the untimely death of somebody else.
COMPENSATION AND THE TIMELINE
The amount of any compensation that a personal injury victim might receive often depends on the damages that they have incurred. Some of the damages that California law recognizes are medical bills, lost earnings, permanent disability or disfigurement, pain and suffering and diminished enjoyment of life. The time line of a case depends on the type of claim that is being asserted, the nature and extent of the victim's injuries, the facts and circumstances surrounding the accident and the amounts of any insurance policies that might cover the occurrence. Some cases might resolve fairly quickly. Others might take more than two years to finish. Even crowed court calls can get in the way of cases. The one thing that is certain in serious personal injury cases is the fact that these types of cases are far too complex for the injury victim to handle alone. An experienced and effective Fresno personal injury attorney will be needed to obtain a fair and reasonable disposition.
DON'T HELP THE OPPOSITION WITH ITS CASE AGAINST YOU
Don't be surprised if an adjuster from the opposing insurance company contacts you shortly after your accident "just to check in on you." Don't believe a word of that. Shortly into the call, he or she will then ask you for a recorded statement "just for purposes of clearing up liability." Don't believe a word of that either. The purpose of that call and request is to use your own words against you in the future to attack your credibility. You might even be accused of malingering. California law doesn't require you to give an opposing insurer any kind of a statement without an attorney present on your behalf. Politely refuse to give any kind of a statement. After that, call us to arrange for a free consultation and case evaluation.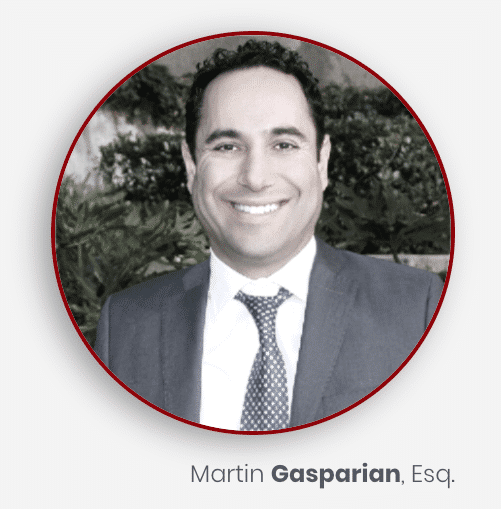 Fresno's Personal Injury Lawyer
Fresno is a community that prides itself on hard work and family life. Those qualities must sometimes be protected when property owners, careless drivers, or negligent employers put others at risk and end up getting them hurt.
If you or a loved one are seriously injured due to the carelessness of someone else, contact a Fresno Personal Injury Lawyer with the experience to demand what's fair from national corporations, local employers, and anyone else who may be liable for your suffering.
Discuss your case with attorney Martin Gasparian, the founder of Maison Law in Fresno, for a free consultation that comes with no obligation. Mr. Gasparian worked for major corporations and dealt with some of the biggest insurers in the world. He now uses his knowledge to make sure everyday people aren't taken advantage of by corporate lawyers and insurance adjusters. He believes that every client should work directly with their lawyer, get honest advice, and the personalized attention to detail their case deserves.
Frequently Asked Questions
Do bicycle accident personal injury cases usually go to court in Fresno?
Typically, plaintiffs settle bicycle accident cases out of court in Fresno. While there's always a possibility of going to trial, most people prefer the convenience of settling claims via insurance providers. A skilled bicycle attorney could help victims understand the likelihood that their case will go to trial.
How are attorney fees paid in a Fresno personal injury case?
The majority of Fresno injury lawyers work on a contingency basis. This means you won't have to pay attorneys unless you win your case. While every attorney office has a different fee structure, most Fresno lawyers charge about 33.3 percent for their services.