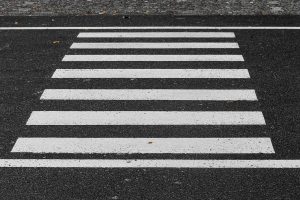 Thousands of people are either injured or killed every year in California accidents. Especially in Fresno where traffic is extensive all days of the week, there is always a high chance that an accident could occur. Shaw Avenue at many combining intersections is a hotspot for accidents every year, including those involving pedestrians.
Being a pedestrian involved in a life-altering accident can be catastrophic and traumatic. This is due to the fact that these vulnerable parties are more likely to sustain severe injuries or even lost their lives. If you have been hurt in a Fresno pedestrian accident, it is crucial that you speak with a lawyer who has handled pedestrian accident cases previously.
Pedestrian Accident at Shaw Avenue and Valentine Avenue in Fresno Injures One
A man was sent to the hospital following a pedestrian accident at an intersection in Fresno on Thursday. According to information provided by Your Central Valley, the accident happened around 8:15 p.m. at the intersection of Shaw Avenue and Valentine Avenue on the night of November 9, 2023.
Fresno Police Department officials responded to the scene, where they discovered that a pedestrian was attempting to cross Shaw Avenue at the intersection and was in the crosswalk. He reached the westbound lane of Shaw and started to walk diagonally when he was suddenly struck by a passenger vehicle traveling through the area.
Paramedics and numerous other responders were dispatched to the scene. The pedestrian, who has only been identified as an adult male, was rushed to the hospital with critical injuries. The driver remained on scene but was not hurt.
Police continue their investigation into the circumstances of the collision at this time.
Supporting Victims of Pedestrian Accidents in Fresno
Because pedestrian accidents are so commonly injurious or even fatal, victims and their families need support during these difficult times. It is not always easy to prove who is liable for these accidents, making pedestrian accident claims highly complex in some cases. If the driver remained on scene after a pedestrian accident and they are liable for your claim, you can identify the at-fault party and possibly obtain compensation for some of the following damages:
Medical bills you sustained in your accident
Lost income and future lost income
Pain and suffering
Therapy costs
Loss of quality of life caused by the collision
Damages are meant to help you feel whole and recover following a devastating pedestrian accident. Speaking with a lawyer can ensure that your rights are being protected after an accident that is not your fault.
Contact a Fresno Pedestrian Accident Lawyer
You may question where you can turn after you have been involved in a pedestrian accident. The insurance company might already come knocking and the other party might be trying to point the finger at you. Luckily, there are options available for you as you focus on healing.
At Maison Law, our Fresno pedestrian accident lawyers are here to assist you as you navigate the legal system after a pedestrian crash. We want to make sure that you meet all deadlines in your claim, as well as hold a party liable for all possible damages along the way. Please do not hesitate to contact us for a confidential and completely free case consultation at this time.