Pedestrians that walk and run in Fresno already know the city's drivers don't always pay enough attention to what's in front of them. Fresno makes national headlines for the pedestrian dangers found along its streets, highways, and even at clearly marked crosswalks.
Drivers are required to show a duty of care to pedestrians no matter where they encounter them in Fresno. Pedestrians move about with zero protection from potential collisions and yet sadly, motorists often pay even less attention to people on foot than the other cars and SUVs they travel alongside.
If you or a loved one is hurt due to the negligence of a driver, don't trust an insurance company to gladly provide everything you need in recovery. They'll fight you over every penny, but you'll have a way to fight back.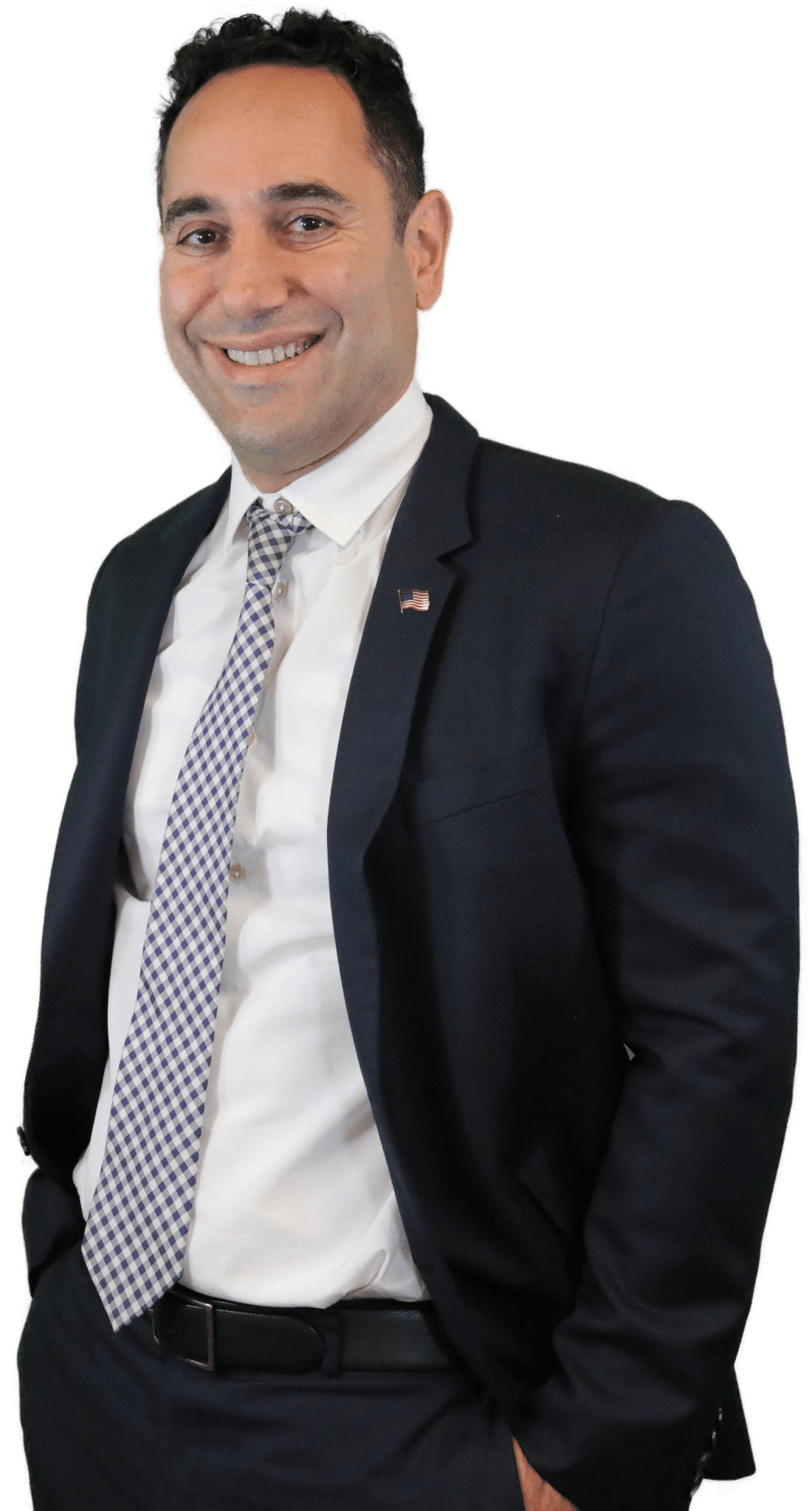 A Free Legal Consultation for Fresno Pedestrian Accident Victims
Pedestrians struck in a traffic accident will feel incredibly vulnerable on the scene and even days later when they must confront insurance agents and adjusters to try to earn the support that should come automatically.
By having a personal injury attorney such as Martin Gasparian you automatically put insurance representatives on notice that they won't get away with unfair treatment. Mr. Gasparian offers a free consultation so he can go over your best options with you after an accident.
Fresno Pedestrian Accident Dangers
Fresno has ranked as one of the most hazardous places to be on foot in the nation. Smart Growth America's 2021 "Deadly By Design" pedestrian study ranked Fresno as the 21st most dangerous city for pedestrians in America. Researchers found that Fresno recorded a heartbreaking 235 pedestrian fatalities over a ten-year span from 2010-2019. That adds up to 2.4 deaths a year per 100,000 people.
For more information on Fresno's urgent need for more pedestrian safety measures read Maison Law's recent in-depth look at local pedestrian accident statistics here.
What to Do After a Pedestrian Accident in Fresno
Unfortunately, pedestrian accidents aren't rare occurrences in Fresno. They can happen whenever careless and reckless drivers are out and about and that's day and night at all hours in our city.
If you suffer a serious injury in a collision occurring while you're walking or running, don't count on insurance adjusters making it easy for you to call upon the at-fault driver's coverage. The insurance company will be trying to poke holes in your version of what happened, even if a police accident report clearly points the finger at the driver.
In order to build evidence in your favor, it's important to stockpile as much proof of what happened as you can, right there on the scene. If you are physically strong enough in the minutes after an accident, try to secure these details:
Tell the police everything that you saw. Including if you noticed the driver was distracted by a cellphone or looking somewhere he or she shouldn't have been before the accident. Let paramedics check out every part of the body that hurts.
Use your cellphone to secure photos and video. Document the car involved and its license plate. Show street signs, traffic markings, and crosswalks nearby. Take pics of any visible injuries.
Talk to any witnesses. Find out how your personal injury attorney can contact them later.
Exchange information with the driver involved but don't make statements about fault in the accident or your injuries. Saying you're "okay" will give insurance companies an excuse to claim your injuries aren't that bad later.
Get checked out by your physician. Make an appointment and get every injury spotted at the scene examined as well as any injuries that arise in the days after an accident.
Keep any evidence of damage such as torn clothing and broken personal items.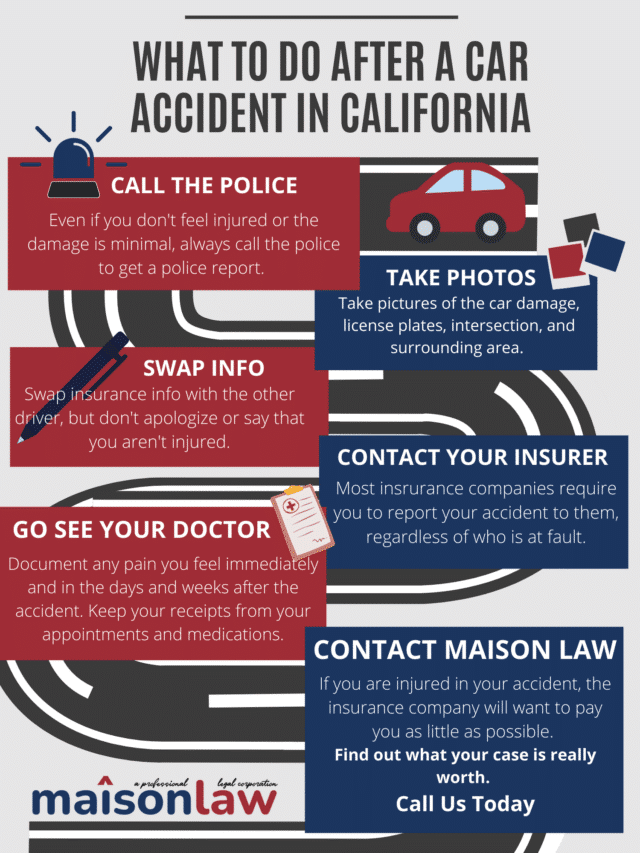 Common Pedestrian Injuries in Fresno Traffic Accidents
Pedestrians are the most defenseless potential victims who use the road. They don't have helmets and they aren't protected by airbags and metal walls.
The list of injuries treated in emergency rooms after Fresno pedestrian accidents is a scary reminder of the consequences of an impact with a car. They include some of these serious effects:
Musculoskeletal injuries: These are the most common type of injuries and involve damage to bones, as well as muscle and other soft tissue. They include sprains, and dislocations in bones, muscles, ligaments, and nerves. Healing can take weeks and patients can develop chronic pain.
Head Injuries: Traumatic Brain Injury (TBI) may lead to short and long-term memory loss, seizures, and mood swings. Concussions are considered a mild form of TBI, but they can take days to heal and leave you missing work and unable to drive. A skull fracture can send fragments of bone into the brain to cause serious damage and bleeding.
Spine Injury: A cervical spine dislocation is especially common for older pedestrian victims. The ligaments in the spine are injured. This may include a spine fracture or dislocation. Impact force leaves adjoining spine bones abnormally separated, causing instability.
Back injuries: The stretching of tendons, and ligaments causes microscopic tears in back muscles. These difficult-to-treat injuries can cause life-long pain.
Broken bones: The appendages are most at risk in a pedestrian collision. Victims can suffer fractures in a strike from a car, with the pavement, or after being run over by other vehicles while on the ground. Pedestrians can suffer broken bones in the hands and arms and legs, knees, and ankles. In some extreme cases, a crushed limb may require surgical amputation.
What Kinds of Hardships Can Earn Compensation After a Fresno Pedestrian Accident?
After suffering one of these injuries or any number of other wounds, you'll face bills for all types of medical treatment. Your bills will include surgery, medications, physical therapy, medical equipment, and more.
Your Fresno Pedestrian Accident Lawyer will work to make sure every hardship you've faced is included when you file an accident claim. Any damages left out of your claim will probably become your financial responsibility.
These are just a few of the hardships that help determine the size of your pedestrian accident settlement check:
Medical expenses: The bills that have already arrived and any care you're expected to need in the years to come.
Permanent disability costs: Estimates on care over a lifetime. Money for physical therapy and medical equipment needed. Compensation for career training if you can't go back to your old job.
Pain and psychological suffering: The pain you endured and the emotional trauma you suffered in the accident and during recovery. Depression and anxiety issues may arise. Your loss of enjoyment of life due to injuries should also factor in.
Loss of wages: The paychecks and benefits you've forfeited by having to miss work while healing. The hours you're expected to miss in the future.
Travel costs: The expense of doctor visits and visiting out-of-city specialists for second opinions. Travel can become a major cost when you can't drive or are in a wheelchair.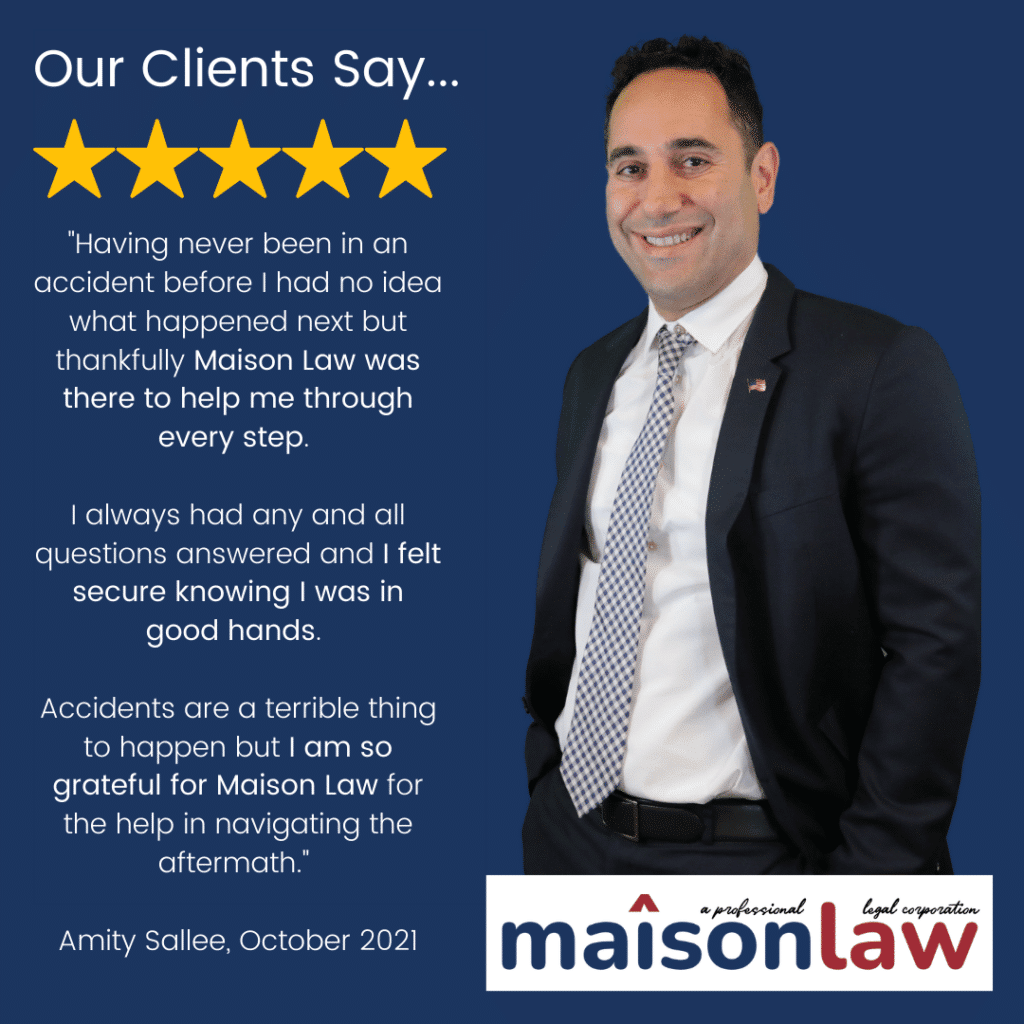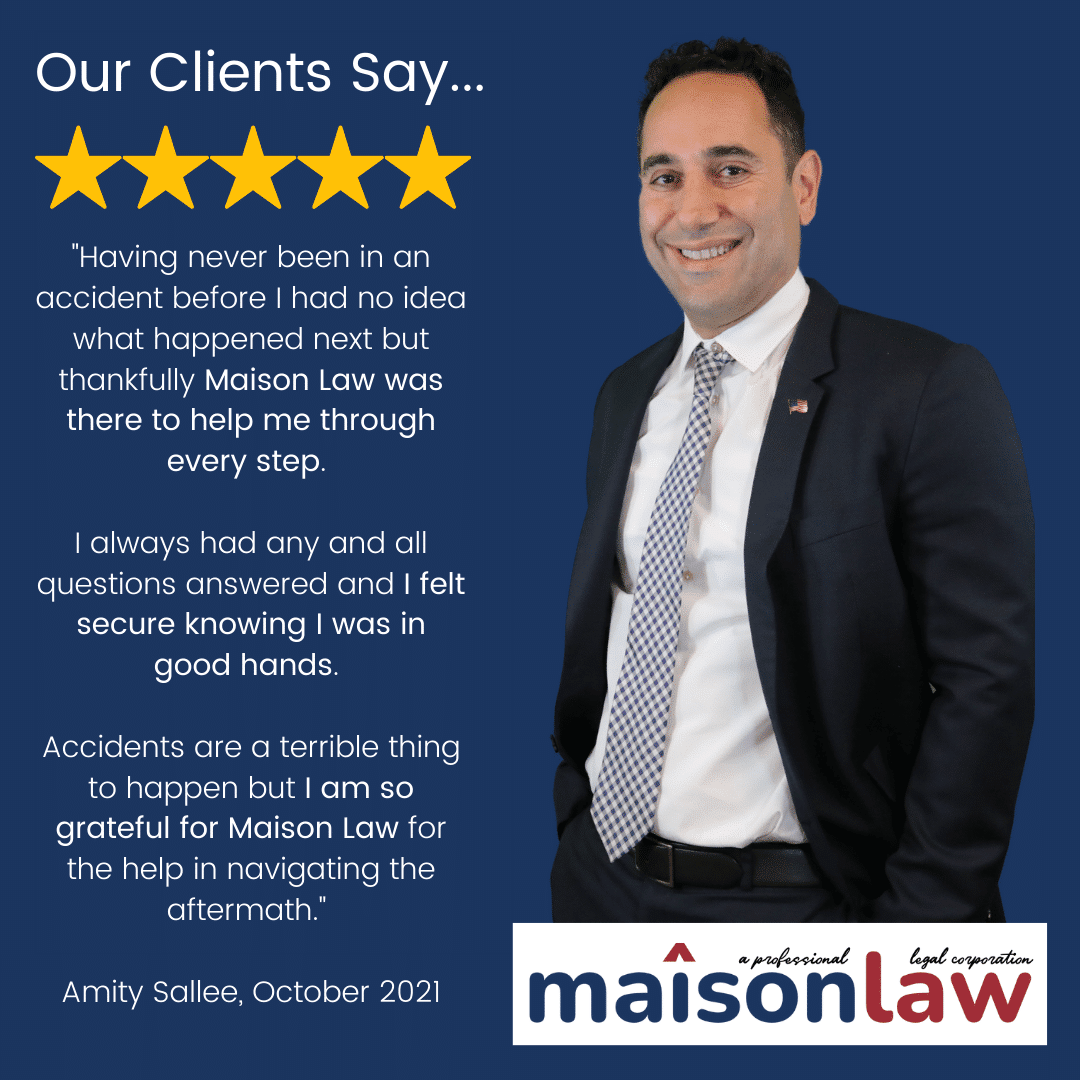 "I was involved in an accident about 3 years ago and Maison Law and their team helped me every step of the way. It was a long journey and a lot of time and hard work in getting me what I deserved. I couldn't have asked for a better law firm. I highly recommend!"
I got into a fender bender in January and was left dealing with a very unresponsive and terrible insurance adjuster who was basically forcing me to accept only 1k to close my claim prematurely. Thankfully I found Martin and Maison "Law who truly helped ease my mind, took care of my car, rental, treatment and got me an AMAZING settlement in time for Christmas."
"Martin Gasparian and the whole Maison Law team were there for me when I was involved in an accident. They held my hand every step of the way and took care of all my needs. They listened to all my concerns and put my mind at ease and made the whole process pain free. I would definitely refer friends and family to Maison Law.
What Kind of Help Can My Family Receive After a Fatal Pedestrian Accident?
After losing a loved one, families can quickly be targeted by financial hardships resulting from the aftermath of a pedestrian accident. The enormous costs of emergency care and medical costs possibly built up before the deceased passed on can all come due in a matter of weeks. The money needed for a proper memorial and burial for the victim can also serve to leave a family with financial woes.
The family may also have to find a new means of monthly support when a victim's weekly paycheck from work is suddenly taken away. Under such heartbreaking circumstances, the family of a pedestrian victim is allowed to file a wrongful death claim against the responsible driver's car insurance coverage. This lawsuit lists out a family's hardships and requests fair support from an insurance provider.
A wrongful death claim can help protect a family's future as well. Family members and especially young children can face life without the guidance and monetary support a victim would have continued providing. A claim would factor in this emotional trauma and seek to make sure families don't face financial ruin in the years to come.
Other Frequently Asked Questions
Two years from the date of the accident. California extends victims up to two years to file an injury claim. Filing beyond the deadline usually means your case will be thrown out.
In most cases, no. Only a small fraction of injury claims are decided in court. Insurance companies usually agree to a fair settlement agreement to avoid spending the money it'll take to defend their unfair practices before a judge.
Get their contact information. If they want to tell you what they saw, have them write it down and sign and date it. You can also use your phone to take a video of their testimony.
Contact a Pedestrian Accident Lawyer in Fresno
If you or a loved one has been the victim of negligence as a pedestrian please reach out to Maison Law serving victims in Fresno. Our attorneys work to remove the worry and anxiety by handling all communications with insurance representatives while allowing victims to focus on recovery.
Contact Maison Law in Fresno for a free consultation for victims and family members that comes with no obligation to you. Call or email our legal professionals before jeopardizing your case by talking with any insurance representative.