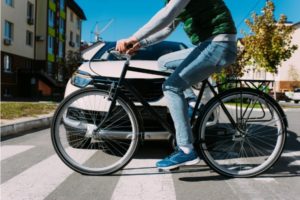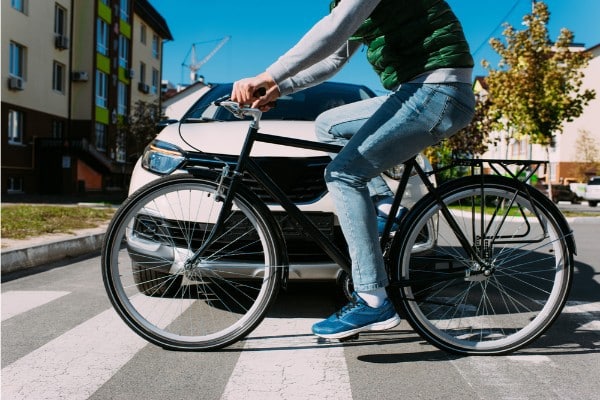 There are many dangers on our roads throughout Bakersfield due to the amount of traffic that the city faces each day. This means that some of Bakersfield's most vulnerable parties, including bicyclists, are at a particularly large risk on our roads every day. In Bakersfield, safe areas exist for bikers such as the Kern River Parkway and Mill Creek Park where bicyclists can enjoy an invigorating ride. However, there are always dangers when drivers of large vehicles are present.
If you have lost a loved one in a fatal bicycle accident due to the negligence of a driver, you may wonder where you and your family can turn. There are many options for you and your family under California laws when it comes to bringing a wrongful death claim.
Fatal Bicycle Accident Takes One Life on Wible Road in Bakersfield
A bicycle accident that ended in tragedy took place on Tuesday in Bakersfield. According to information provided by KGET, the accident happened around 2:59 p.m. at 3300 Wible Road on the afternoon of November 14, 2023.
Bakersfield Police Department officials confirmed that a bicyclist was traveling in the area when they were suddenly struck by the driver of a sedan. Following the collision, the driver of the sedan remained on scene.
Paramedics and several other local responders were dispatched to the scene after the accident. The bicyclist, identified only as an adult male, sustained major injuries. He was rushed to a local hospital by EMS crews but was tragically pronounced dead while there. The adult female who was driving the sedan was not hurt in the accident.
Police have determined that the driver was not intoxicated at the time of the accident.
No further details have been released but Bakersfield Police continue their investigation into the circumstances of the collision.
Eligibility for Families Bringing Bakersfield Wrongful Death Claims
The loss of a loved one is a devastating and difficult thing to face, especially in a preventable bicycle accident involving another driver. As you are grieving these immense losses and dealing with the emotional trauma associated with an accident, you and your family should not have to worry about unexpected bills.
Families may be eligible to bring a wrongful death claim after a fatal bicycle accident. There are several parties who may be eligible to bring one of these claims:
Parents of the deceased
Children of the deceased
Spouse of the deceased
A personal representative of the loved one's estate
You may find that you can receive damages for a wide array of aspects such as associated funeral costs, burial expenses, pain and suffering, lost income, and more. These damages can help you and your family get back on your feet during these trying times.
Contact a Bakersfield Bicycle Accident Lawyer
It is not uncommon to have a wide array of questions following a fatal Bakersfield bicycle accident. Determining liability and meeting deadlines is not always easy to do on your own, which is why it can be beneficial to have an experienced lawyer on your side.
At Maison Law, our Bakersfield bicycle accident lawyers are here to help you through one of the most difficult times in your life. We understand how overwhelmed you may be feeling due to the California legal system as you grieve your losses, which is why we are here to provide you with necessary resources. Please do not hesitate to contact us today for a free and confidential case consultation.