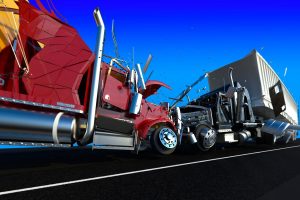 Livermore, as well as many other major cities throughout Alameda County, are home to a variety of large highways such as Highway 580. Though individuals have to utilize these highways to get from one area to the next, many people think that other drivers will be looking out for their well-being. The truth is, severe accidents involving tractor-trailers happen in the blink of an eye and lead to catastrophic harm.
Because tractor-trailers tend to weigh as much as 80,000 pounds compared to small passenger vehicles, these accidents are capable of causing immense harm that a victim is not prepared for. Many individuals sustain extensive property damage, traumatic injuries, and life-saving care due to a truck accident.
Truck Crash Injures One Individual on Vasco Road in Livermore
On Wednesday morning, one person sustained injuries in a tractor-trailer collision that took place in Livermore. According to Patch, the accident happened around 10:55 a.m. on Vasco Road in Livermore on September 13, 2023.
According to California Highway Patrol officials, the accident took place when a tractor-trailer and a delivery van collided with each other due to reasons that are not yet known. When the truck collided with the van, the force was so immense that the van impaled its driver.
Paramedics and EMS crews were called to the scene to assist the van driver. They were extricated and then rushed to the hospital with unknown injuries. Nobody else was hurt as a result of the collision.
The roadway was reopened by 2 p.m. by police.
No further details have been released at this time. Highway Patrol officials continue their investigation into the circumstances of the accident.
Support for Victims of Truck Accidents in Livermore
Bringing a claim after a truck accident is not always an easy thing to do. From the moment that your accident appears, the big-name insurance companies in charge of truck accident claims might start to cover up evidence or try to pin the blame on you even when the accident wasn't your fault. You will need economic protection after a truck accident.
Furthermore, there are many parties who could be at fault for a truck accident claim that you may need to identify in your case when you are proving liability. These include any of the following parties:
A truck driver
A trucking company
Manufacturer of a truck
Cargo loaders
As you can see, a truck accident claim can be entirely complex, which is why receiving legal help can be incredibly beneficial.
Contact a Truck Accident Lawyer Serving Livermore and Alameda County
If you have fallen victim to a truck accident caused by a careless driver, you may wonder what options you have during these challenging times. Your recovery is more important than the profits that the insurance company might receive.
To make sure that you receive the help you need to move forward with a truck accident claim, contact a knowledgeable Livermore truck accident lawyer at Maison Law. We offer you a free and confidential case consultation that will help you gain a better understanding of your claim. We will not get paid unless we win your case for you.