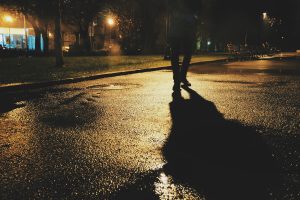 Bakersfield pedestrian accidents have been happening more commonly than ever before in recent years as the number of pedestrians on our roads increases. In all of 2022, the Transportation Injury Mapping System (TIMS) estimated that 114 pedestrian accidents took place throughout Bakersfield. Pedestrian accidents tend to be incredibly catastrophic, leaving victims with serious injuries and even losing their lives at times.
Because pedestrians have virtually no protection from harm, they are likely to sustain severe injuries in an accident with any type of vehicle. These include broken bones, internal organ damage, brain trauma, and more. Many injured parties wonder what their next steps are following their pedestrian accident.
One Injured in Pedestrian Accident in Bakersfield
On Thursday, a pedestrian was injured in an accident that happened on a bridge in Bakersfield. According to KGET, the crash took place around 8:30 p.m. on the night of September 14, 2023 on the Mojave Bridge on Highway 14 in Bakersfield.
According to California Highway Patrol officials, the accident took place on the bridge near the local Kwik Stop. A pedestrian was near the intersection of Highway 14 and Highway 58 when they were suddenly struck by a passenger vehicle due to reasons that are not entirely known. After the collision, a fire broke out on scene due to unknown reasons.
Paramedics and other responders were called to the scene after the accident. The pedestrian was taken to a local hospital for treatment of injuries but their current condition is unknown.
Police blocked a portion of the roadway on the bridge until the scene could be cleared. This led to slight delays for some time.
California Highway Patrol continues its investigation into the collision at this time.
Proving Fault in a Bakersfield Pedestrian Accident
After a pedestrian accident, it is likely that you will have a long road to recovery before you. If you want to financially recover from an at-fault party, you will need to settle with their insurance company or file a claim to go to trial. Proving fault is not always easy to do and could include proving the following aspects were present in your accident:
A driver owed you a duty of care
The driver breached that duty of care through their reckless actions
The breach in duty caused your pedestrian accident
Your pedestrian accident led to verifiable damages
If you can show that another party or several parties are liable for your accident, you can work toward the damages that you need to get back on your feet.
Contact a Bakersfield Pedestrian Accident Lawyer
Following a pedestrian accident, it is normal to have a wide array of questions. Having legal protection on your side is vital, which is why you should consider speaking with a Bakersfield pedestrian accident lawyer. At Maison Law, we want to handle the stressful aspects of your claim so that you can work on your physical recovery.
This is your chance to discover what damages may be available for you after a pedestrian accident that was caused by another party. Contact us today for a free and confidential consultation. You do not owe us any fees until we win your claim for you.