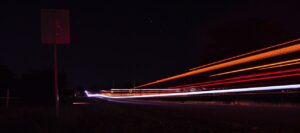 After the sun goes down, Fresno drivers may make the mistake of relaxing behind the wheel at a time when they should be paying even more attention to others using the roads. A careless driver can miss spotting a pedestrian in the darkness or in the glare of street and headlights around Fresno intersections. That's a real danger on nights when roads are wet with rain and reflections play with the lights.
The conditions might make it tougher to proceed safely, but that just means motorists must slow down and become even more careful as they travel. Drivers are still responsible for using extra caution anytime someone on foot is in the lane or near it. When someone is struck due to a driver's mistake, the driver's car insurance company can be held fully responsible.
Man Tragically Struck By Two Vehicles in Fresno Pedestrian Accident
A man lost his life after getting hit by two vehicles Monday night in western Fresno. KGPE-TV reported the tragic accident occurred at the intersection of Marks Avenue and Clinton Avenue on January 16, 2023.
Fresno Police were sent to the scene around 8 p.m. They found a man in the roadway. They determined that he'd been struck by a Ford sedan while walking southbound on Clinton. Officers say the driver of a second car came upon the scene but didn't see the victim in the road. That's when the victim was struck a second time.
Investigators say the driver of the Ford pulled over after the accident, but then fled the scene on foot. The second driver involved, a juvenile, stayed at the scene to cooperate with the investigation.
Authorities continue to look for the first driver. The hit-and-run suspect could also face vehicular manslaughter charges.
Securing Support for Families After a Fresno Pedestrian Accident
A fatal hit-and-run pedestrian accident can suddenly leave families without the care and support of a loved one. Grieving families are left to wonder how justice can be served if the responsible driver isn't found.
Close relatives will see bills arrive for a funeral service and emergency response. Families must also continue on in the future without the weekly income the deceased may have provided a spouse and children.
A civil wrongful death claim can immediately be filed against an at-fault driver's auto insurance provider. This claim would seek to protect the family financially in the present and in the years down the road.
If a hit-and-run driver is never identified, mourning families can still seek protection by filing a wrongful death claim against the victim's own car accident insurance. This claim utilizes the uninsured motorist's coverage portion of the policy. If the victim didn't have car insurance, it's possible the deceased was covered by a family member's policy.
Contact a Fresno Pedestrian Accident Lawyer
If you have had a loved one taken from you by a careless driver, don't trust any insurance company to treat you and your family fairly. A Fresno Pedestrian Accident Lawyer is a valuable safeguard for families and makes sure each close relative is fully supported after a tragedy.
Martin Gasparian offers a free case evaluation for all victims. It's a no-risk way to find out about every benefit available to your family. Contact Mr. Gasparian to schedule a free and confidential consultation today.
If you decide we can help protect your family during such a vulnerable time, you won't need any upfront money. Maison Law doesn't get paid unless we win your case.