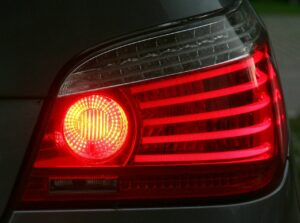 Driving Fresno roads at night can be hazardous because there's little hope of predicting what careless and reckless drivers will do next. A reckless driver might ignore a red light or veer into oncoming traffic, leaving other motorists with just seconds to steer clear of a major collision.
These frightening impacts can leave drivers and passengers with devastating injuries. Victims can face long recoveries and their close family members might be forced to cover enormous medical bills.
Two Men Hurt After Getting Struck by a Hit-And-Run Driver in Fresno
Two victims were rushed to the hospital after a hit-and-run accident involving a pick-up truck in Fresno early Wednesday morning. KMPH-TV reports the accident occurred at the intersection of First Street and McKinley Avenue on January 11, 2023.
Fresno Police determined that a gold car and a black pickup truck collided after the driver of the pickup ran a red light. The collision left the car against a traffic light pole. The pickup truck overturned in front of a liquor store.
Two men in the car were taken to Community Regional Medical Center. One victim was in stable condition and the other man was reportedly critically injured.
Investigators say the 33-year-old man who was driving the truck fled the scene on foot. KSEE-TV reported that he was later apprehended near the intersection of Fresno Street and McKinley Avenue. Fresno police continue to examine the circumstances surrounding the crash.
Finding Help for Victims After a Major Fresno Accident
Victims may be asked to pay their own medical bills after an accident they didn't cause. Unfortunately,  accident victims and their families must often fight for justice after a terrible crash.
The costs of recovery can be enormous, but victims and their families are encouraged to ask for financial support during such a difficult time. The at-fault driver's car insurance provider might be liable for these and other damages:
Totals on hospital bills and rehabilitation expenses.
All costs associated with a permanent physical disability.
The hardship of dealing with chronic pain.
Emotional trauma. Depression and anxiety affect victims long after a collision and during recovery.
Past and future lost wages and benefits while victims are forced to miss work hours.
Money for car repairs or replacement.
Wrongful death benefits. Families can earn support to protect themselves financially in the future after losing a loved one in a tragic car accident.
Contact a Fresno Car Accident Lawyer
After you or a loved one has been the victim of a serious accident, please discuss your case with a Fresno car accident lawyer. Don't allow an insurance company to tell you what you should earn in a car accident settlement.
To make sure your family is protected from the tactics car insurance companies use, contact a skilled local lawyer such as Martin Gasparian, the founder of Maison Law, for a free case consultation. There's no obligation, but if you decide Maison Law can help you earn more for your car accident claim, you won't need any money now. We don't get paid unless we win your case for you.