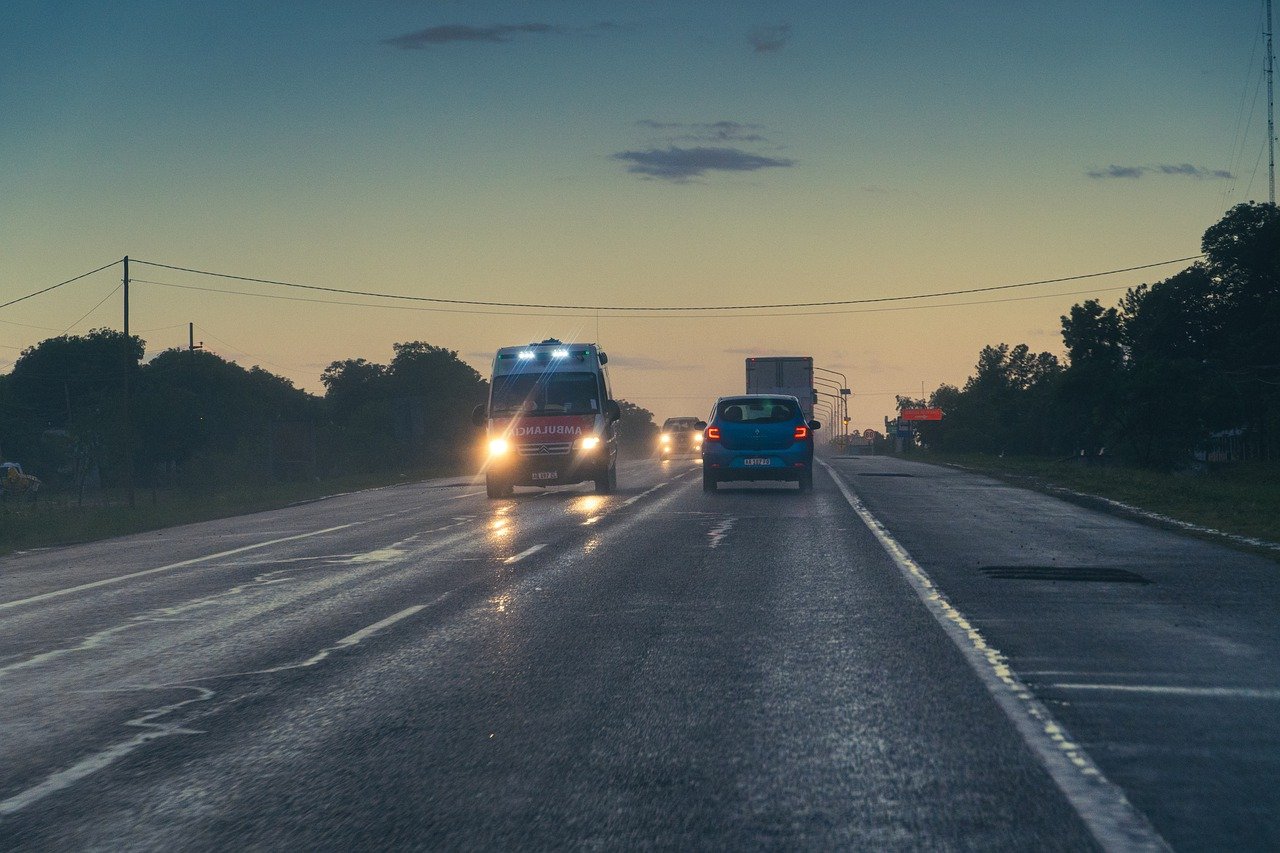 On Monday, January 3, 2023, Buffalo Bills defensive back Damar Hamlin suffered cardiac arrest after making a tackle in which he was contacted directly in his chest. The event unnerved the players, coaches, fans, and millions watching on television. While Hamlin's condition has improved significantly over the subsequent days, it served as a stark reminder that blunt force impact to the chest can have disastrous consequences to your health.
Medically speaking, blunt force trauma to the chest is known as "Commotio Cordis", a disorder that is caused by the precise timing and impact to the chest that causes your heart to stop beating. The condition can–and unfortunately can usually–be fatal if it's not treated immediately, such as in the case of the trainers and medics during Hamlin's cardiac arrest. While there are a number of different scenarios where Commotio Cordis can occur, one of the most common is a car accident. Knowing what to do and how to react in this situation could make all the difference in saving your life or the life of a loved one.
Free Consultations For California Car Accident Victims
At Maison Law, our team of experienced and dedicated California car accident lawyers knows the devastating impacts these accidents can have on you and your family. The physical trauma of an accident often has implications for your life moving forward, but it's the emotional and psychological impact of these events that can last even longer. Nobody should have to have their health and livelihood placed in jeopardy because of a car accident, but if it happens to you, Maison Law will be there to help.
To learn more about how we can help you after a car accident, contact us for a free consultation.
Can a Car Accident Cause Commotio Cordis?
Since Commotio Cordis occurs during sudden blunt-force trauma to your chest, there are a number of different scenarios during a car accident that could theoretically cause this condition. Still, Commotio Cordis is actually quite rare, with less than 30 cases reported per year according to the National Library of Medicine. Although it may even be uncommon to suffer this condition during a car accident, the possibility still exists.
Commotio Cordis occurs when an impact to the chest occurs at a specific time in the heart's cycle, known as the "vulnerable period." This is a brief window of time during which the heart is more vulnerable to disruption of its normal electrical activity. If an impact occurs during this vulnerable period, it can cause the heart to go into a chaotic rhythm, known as ventricular fibrillation, which can be life-threatening.
The severity of the impact, the location of the impact on the chest, and the timing of the impact all play a role in whether or not Commotio Cordis will occur. Obviously, certain impacts that occur during a car accident, such as your chest impacting the steering wheel or another object striking your chest at the right time, can cause this condition. Even with the rarity of this condition, there are some precautions you can take if you're in a car accident where your heart function is threatened.
Can Commotio Cordis Be Prevented During a Car Accident?
Because it often happens suddenly and without warning, preventing Commotio Cordis can be a bit challenging. This is especially true in a car accident, where the collision also happens suddenly and sometimes without warning or the ability to prepare yourself for it.
Still, there are a few precautions you can take to at least mitigate the chances of suffering Commotio Cordis during a car accident, like:
Wearing a seatbelt at all times
Driving defensively
Knowing proper CPR procedures
Additionally, having an automated external defibrillator (AED) is extremely important in treating Commotio Cordis. This device will allow you or a passenger to administer a shock to restart your heart function should you suffer Commotio Cordis. Such efforts can be life-saving, so knowing how to operate and properly store these devices is extremely important, especially if you or a frequent passenger already has a heart condition.
What Damages Are Available After a Car Accident in California?
When you or a loved one are in a car accident where Commotio Cordis occurs, you may be wondering what, if any, recourse you have to cover your medical bills or other costs. California law is clear that those injured in a car accident that was the fault of another driver have the ability to file a claim against that driver for damages. Usually, this involves filing a claim against the driver's insurance carrier.
From there, working with our team of skilled California car accident lawyers can help you further understand your legal options and what the claims process looks like.
Once we can determine the viability of your case, pursuing a claim for damages can potentially help you recover:
Your medical bills, treatment and related costs
Ongoing medical care and related expenses
Costs relating to your car's repairs or replacement
Pain and suffering
Permanent physical disability or disfigurement
Emotional damages
Wrongful death, in the event that you or a loved one are killed
It's important to understand that a claim offers some recourse for you, but there is no guarantee of a positive outcome. Still, your best chance at getting the support and benefits you need involves working with our team at Maison Law.
Contact Maison Law Today
If you have suffered injuries in a car accident that has resulted in Commotio Cordis or some other life-threatening condition, you deserve to have your rights fought for.  At Maison Law, we have decades of combined experience handling car accident claims, offering emotional support, and making sure our clients feel seen and heard. This approach has allowed us to recover the financial support that they so desperately need.  Commotio Cordis is certainly an unfortunate outcome in a car accident, but it doesn't have to end there. To get started with a free consultation, contact us today.