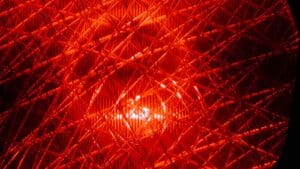 Modesto intersections can be dangerous spots for motorists no matter the time of day. An intersection accident could occur after just one careless driver chooses to ignore the right-of-way. When motorists proceed through an intersection when they have a red light, it's almost always going to catch other drivers off guard.
Drivers obeying the right-of-way may have little chance of steering or braking to avoid a terrible collision. Drivers and passengers can suffer traumatic injuries and even have their lives threatened by a devastating intersection collision.
Modesto Man Tragically Killed in Red Light Violation Accident
A man was killed in a two-car collision at an intersection just north of Modesto Wednesday night. The Modesto Bee reports the accident occurred at the intersection of Claribel Road and Coffee Road in Stanislaus County on November 2nd, 2022.
The California Highway Patrol says the accident occurred around 9:45 p.m. Investigators determined that a 52-year-old Oakdale man was driving a Toyota SUV west on Claribel Avenue. The man ignored the red light and entered the intersection where he collided with a Mercury.
The driver of the Mercury, identified as a 53-year-old Modesto resident, died at the scene. The driver of the Toyota was taken to Doctors Medical Center in Modesto with major injuries.
The CHP officers investigating the case continue to work to determine the circumstances surrounding the deadly collision. They don't believe drugs or alcohol played a role in what happened.
Seeking Support for Families After a Deadly Stanislaus County Accident
Families who have lost a loved one in a devastating accident can be unfairly subjected to financial hardships soon after a collision. The bills for a funeral and emergency services can come due in just a few weeks.
A wrongful death claim may be filed by the family to protect themselves from these losses and more in the wake of a terrible accident. The mourning family would also seek support for the guidance, care, and financial support a deceased family member could no longer provide in the future.
Contact a Modesto Car Wrongful Death Lawyer
The families of victims can't be expected to know what their wrongful death accident claims are worth and insurance companies often take advantage of this fact. They desire to talk families out of filing a claim. Insurance adjusters may also attempt to provide far less in compensation than those affected will need to rebuild their lives.
After you or a loved one has become the victim of a careless driver, reach out to a Stanislaus County Wrongful Death Lawyer for a free consultation on your best options and to learn about your rights.