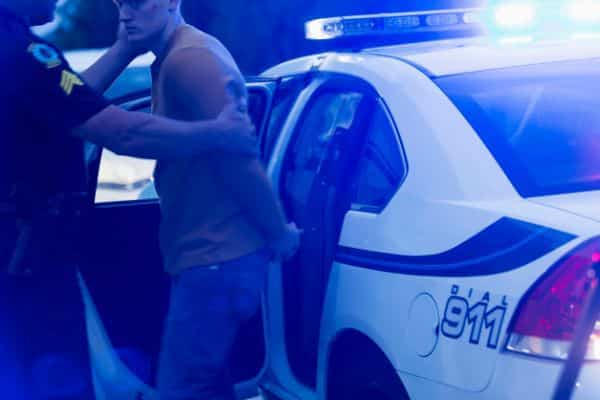 Families traveling along the rural highways of Fresno County can face many roadway hazards. Careless drivers can fail to stop for a stop sign or make a left turn in front of traffic causing dangerous situations.
Drivers can often steer clear of the mistakes other motorists make, but they will have a harder time spotting an unpredictable driver who's been impaired by drugs or alcohol. A DUI driver may leave little time for another motorist to recognize the danger ahead and take action to avoid an impact.
Three-Car DUI Collision Hurts Four Victims in Fresno County
A devastating collision involving a DUI suspect injured four victims in eastern Fresno County. KFSN-TV reports the accident occurred sometime before 7 p.m. Saturday evening on November 12, 2022.  It took place along Highway 33 northeast of Firebaugh.
The California Highway Patrol responded to the scene near the highway's intersection with Hudson Avenue. They determined that a woman heading southbound ran off the righthand side of the road, overcorrected to the left, and ended up in the path of oncoming traffic. Her vehicle collided head-on with another vehicle.
The second vehicle had a man, woman, and child inside. The man and woman were transported to the hospital with major injuries. Thankfully, the child had only minor injuries and is expected to be okay.
The woman in the first car was also taken to the hospital with major injuries. She's being investigated for driving under the influence.
In the aftermath of the collision, a third vehicle came upon the scene and struck both vehicles. The driver in that car was not hurt.
Support for Victims After a DUI-Related Fresno County Accident
The victims of major accidents caused by DUI motorists should never have to face the costs of recovery alone. Patients may be suffering from broken bones, brain trauma, and organ damage. They may be in physical therapy for months and out of work for weeks. A long recovery is both physically challenging and financially damaging. That's to say nothing of the emotional toll an injury can take on victims and their families.
Surviving victims of DUI accidents should seek money to pay every medical bill they acquire in recovery. This is done by filing an injury claim with the car insurance provider for the at-fault driver. Victims should also seek assistance with the paychecks they lose while healing and unable to work.
When a DUI suspect is to blame, victims and close relatives don't have to wait on the results of a criminal trial to proceed with their civil claim. An accident injury claim advances separately from criminal proceedings. Insurance companies can offer victims and families car accident settlement money even before a suspect goes to trial.
Contact a Fresno Car Accident Lawyer
If you or a loved one are the victims of a serious accident, please discuss your options with a Fresno County Car Accident Attorney. There are rights that you have and benefits available to you and your family that an insurance company won't be alerting you to. Make sure you have a legal expert on your side to ensure you secure the most support available for what you've been through.
After an accident contact attorney Martin Gasparian, the founder of Maison Law, for a free and confidential case evaluation. Mr. Gasparian works to make sure victims and family members receive the support they need to avoid financial hardships after a tragedy. If you decide you want Maison Law to represent your case, you won't need any upfront money. We don't get paid unless we win your case.