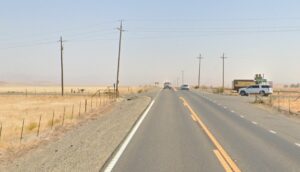 Drivers in Easton and rural Fresno County can face dangerous situations with no advance warning. Motorists often won't know as they approach a driver who's been impaired by drugs or alcohol until it's too late.
A drunk driver could make a reckless and unpredictable move and end up in front of oncoming traffic. Clear-headed and focused drivers may not have the time or room they need to steer away from a reckless driver. A crash can leave drivers and passengers with critical injuries and with wounds that threaten their lives.
DUI Accident in Fresno Kills One Victim and Sends Two to the Hospital
A collision involving three vehicles tragically claimed a man's life late Friday Afternoon in Easton, south of Fresno. The Fresno Bee reports the accident occurred around 4:10 p.m. along Elm Avenue near the intersection of American Avenue on November 4, 2022.
The California Highway Patrol determined that a 66-year-old driver in a Hyundai Sonata, traveling southbound on Elm, was approaching the 4-way stop when he swerved into oncoming traffic. The Hyundai struck a northbound Pontiac Grand Am head-on.
The frightening collision sent the driver of the Pontiac to Community Regional Medical Center. The man later died at the hospital. A passenger in the Pontiac was also taken to CRMC with major injuries. The patient's identity and condition haven't been released. The driver of a third vehicle involved suffered minor injuries when the driver's Honda ended up in a ditch as the driver tried to avoid the first two vehicles.
The driver of the Hyundai, a Fresno resident, was also admitted to the hospital with injuries. Investigators say he's already been arrested for DUI and vehicular manslaughter. The suspect will be booked in the Fresno County jail once he's released from the hospital.
Securing Support for Victims and Family members After a Fresno County Accident
Victims who have been injured in a car accident caused by an impaired motorist must often take action to hold the driver's insurance provider fully responsible. Victims will face enormous hospital bills and may be unable to earn income at work while they are healing. Funding for a full recovery isn't always guaranteed when dealing with unhelpful insurance adjusters.
Families who are left to mourn a loved one can also expect the at-fault driver's car insurance provider to help in the aftermath of an accident. Close relatives must file a wrongful death claim and ask for help with funeral expenses and leftover medical bills. They must also secure support for the future when they'll be without the weekly income a loved one may have always provided.
When the drivers to blame are accused of DUI they'll be facing criminal charges. However, injured victims and families don't have to wait on the outcome of a trial to receive support. Their civil claim can move forward independently of any criminal proceedings.
Contact a Fresno DUI Car Accident Lawyer
After a traffic accident in Easton or anywhere in Fresno County, please rely on an experienced Fresno car accident attorney to handle your case and protect what's important to you. Insurance companies aren't required to tell you about every benefit available to you and your family. When you aren't informed of your rights, you can lose out on valuable resources and end up paying for a large chunk of remaining hospital bills out-of-pocket.
That should never be the case when you are put through such a traumatic accident through no fault of your own. Take advantage of a free case consultation that comes with no obligation to you or your family. If you end up needing Maison Law's skilled attorneys to get the most out of your accident claim, you won't need any money right now. We don't get paid unless we win your case for you.