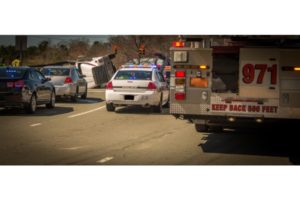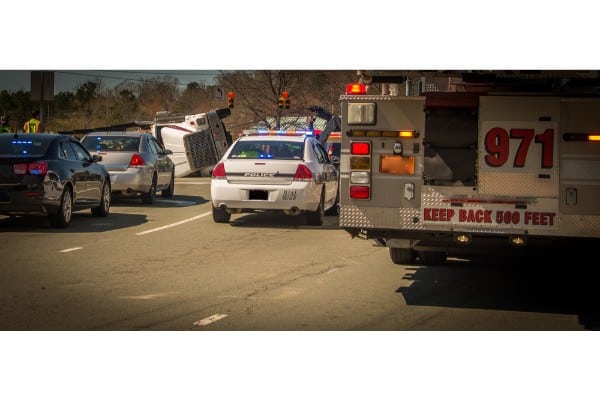 Drivers on rural roads in Fresno County can build up a lot of speed and face very little traffic in the morning. This unimpeded travel can lead to drivers losing focus. They can easily overlook a stop sign at an intersection and fail to even hit the brakes as they enter a busier roadway.
This carelessness can lead to sudden and devastating collisions. Victims can suffer fractured bones, neck, and back injuries, and damage to internal organs. In the worst incidents, victims can be at risk of losing their lives.
Two Killed in Collision Involving Big Rig in Fresno County
Two people tragically lost their lives in an intersection accident in Fresno County southeast of Fresno Monday morning. KFSN-TV reports the collision occurred at the intersection of Kamm Avenue and Jameson Avenue on November 14, 2022.
The California Highway Patrol responded to the scene just after 7 a.m. They determined that the driver of a big rig, traveling north on Jameson Avenue had failed to stop for a stop sign at the intersection of Kamm. The truck then struck a Toyota Camry. The impact sent both vehicles into nearby fields.
Officials say that the driver of the Toyota was declared dead at the scene. The two men traveling in the big rig were not wearing seatbelts. One was killed in the crash. The other victim was flown to an area hospital with injuries.
The California Highway Patrol continues to investigate the circumstances surrounding the accident.
Support for Families After a Fresno County Big Rig Accident
For families who have lost a loved one in an accident, a wrongful death claim can provide financial protection for close relatives as they grieve. Most families will desperately need economic assistance for the future as they face the costs of a funeral and emergency response fees. An at-fault truck driver's commercial insurance company can be called upon in a wrongful death lawsuit to provide relief to a family forced to endure such a tragedy.
Trucking companies and agricultural companies that employ careless drivers can be included in wrongful death claims when their drivers cause tragic accidents. A family can ask a business or corporation to contribute to their support through a difficult time. A settlement should include support for the care and financial assistance the deceased will no longer be able to provide in the years to come.
Contact a Lawyer Serving Fresno County Victims and Families
If you or a loved one were the victims of a careless truck driver, don't allow insurance representatives to determine how much support you should receive. They work for their insurance companies and only desire to save money for their shareholders. Your recovery and your family's recovery are much more important than their profits.
To make sure your family is protected from an insurance company's unfair practices, contact an experienced Fresno Truck Accident Lawyer such as Martin Gasparian for a free case consultation. Mr. Gasparian works closely with victims and families to earn the compensation they'll need to protect their futures.