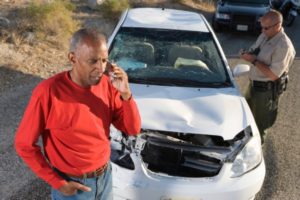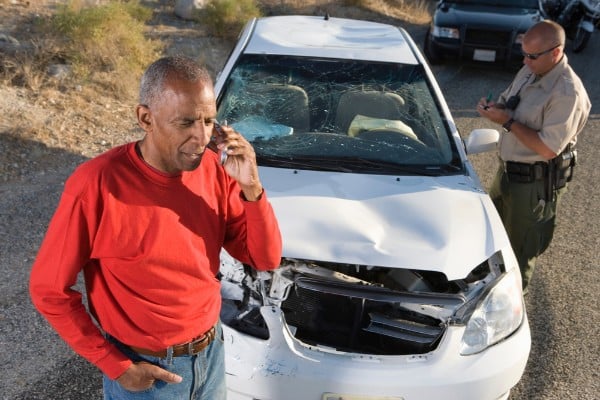 Traffic along Highway 41 through Fresno and Madera Counties can move along quickly during the day. The rush of cars and trucks usually passes without incident, but when drivers get careless, major accidents can occur.
A driver making a turn or veering across a yellow line can suddenly end up in the opposite lanes and in the path of other fast-moving vehicles. This lapse in attention or recklessness can leave no room for other drivers to avoid a powerful collision. Drivers and passengers can suffer injuries and have their lives placed in jeopardy.
Two People Hurt After a Madera County Collision
Two victims were hospitalized after a frightening accident north of Fresno in Madera County Wednesday afternoon. YourCentralValley.com reported the accident occurred around noon at the intersection of Highway 41 and Avenue 14 on November 9, 2022.
The California Highway Patrol determined that one driver turning left onto Avenue 14 entered the path of an oncoming vehicle. Two vehicles collided. A picture from the scene shows a white car with major front-end damage.
Officers confirm that a woman who was in one of the cars was taken to the hospital. Her condition has not been released. The second driver involved was also hurt and drove himself to the hospital.
The California Highway Patrol continues to investigate the circumstances leading up to the crash.
Seeking Assistance for Victims After a Madera County Accident
The victims of frightening accidents must secure the most out of an injury claim because they will never be sure how long recovery will take. Patients may not even know they've suffered a serious injury until the shock of what's happened wears off and they begin to feel pain. A doctor's visit may reveal a hairline fracture or a traumatic brain injury.
Weeks spent in the hospital and several months of physical therapy will cost thousands of dollars. Those expenses should never fall on victims hurt through no fault of their own.  A claim for damages filed against an at-fault driver's car insurance company protects victims and their families from the financial damages of an accident.
Victims should receive full compensation to pay for all medical bills and to replace the lost income and benefits the victim forfeits while missing work. Victims can also secure compensation for non-economic damages. This includes additional support for the pain they suffer and the emotional trauma they are left to cope with.
Contact a Madera County Car Accident Lawyer
After an accident has left you or a family member the victim of a careless driver, please contact an experienced Madera car accident attorney serving victims across Central Valley. Martin Gasparian, the founder of Maison Law, uses his experience with insurance companies and their tactics to help protect accident victims. He offers a free and no-obligation consultation and case evaluation.
Mr. Gasparian takes a hands-on approach to every case and works directly with families to make sure they only receive legal help that's in their best interest.