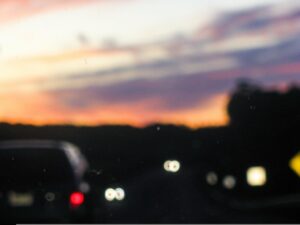 Drivers approaching stop signs on rural Fresno County roads must make sure they heed those signs before trying to enter or cross another road. Drivers with a stop sign must take full looks in each direction before proceeding, because drivers coming from other directions may not be required to stop.
Any violation of a right-of-way at a two-way stop sign intersection can leave a vehicle in the path of another traveling at full speed. A small mistake at a stop sign can lead to a frightening crash and serious injuries for passengers and drivers.
Three People Injured in Stop Sign Intersection Crash in Fresno County
A stop sign violation led to a devastating crash in Fresno County, southwest of Fresno, Monday night. KFSN-TV reports the accident occurred at the intersection of Jensen Avenue and Brawley Avenue on September 19, 2021.
The California Highway Patrol says a 31-year-old man was in a Ford SUV traveling on Jensen Avenue. Officers say he had the right of way at the two-way intersection but struck the driver's side door of a Chevy SUV when the Chevy failed to stop for a stop sign on Brawley.
The 31-year-old man suffered major injuries in the collision. A 29-year-old woman driving the Chevy suffered injuries that were thought to be mild to moderate in nature. A male passenger in the Chevy also suffered minor injuries.
California Highway Patrol Investigators continue to work to determine the circumstances surrounding the accident.
Support for Victims After a Fresno County SUV Accident
Victims in a frightening crash often don't see their collisions coming and can end up in an emergency room bed before they've had time to process what's happened. They may have had little time to consider how much recovery from a serious injury will cost in the weeks and months to come.
Injured victims and their families can request compensation from an at-fault driver's auto insurance policy. This support can help cover medical expenses now and any expected in the future. The support is also intended to help keep victims afloat financially while they may miss days or weeks of work and paychecks.
Contact a Fresno County Car Accident Lawyer
If you or a loved one were the victims of a careless driver, don't allow an insurance adjuster to determine how much support you should receive. Adjusters work for their insurance companies and want to save money for their shareholders. Your recovery and your family's recovery are much more important than their profits.
To make sure your family is protected from an insurance company's tactics, contact an experienced Fresno County car accident lawyer such as Martin Gasparian for a free case consultation. Mr. Gasparian works closely with victims and families to earn the compensation they'll need to get back on their feet again physically and financially.