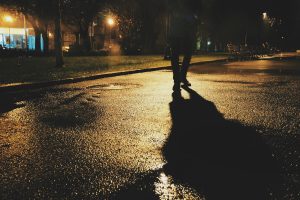 Pedestrians in Gilroy can walk for a mile or more in any direction and have real trouble finding a safe crosswalk. Pedestrians will also struggle to find drivers who are paying full attention to the roadway whenever they are required to cross the street to reach their destinations.
A driver's lack of attention and care can cause a devastating impact on a defenseless pedestrian. Pedestrians can suffer severe injuries after collisions with a vehicle and the pavement. They can also easily have their lives placed in jeopardy.
Pedestrian Dies After Hit-And-Run SUV Collision in Gilroy
A pedestrian was tragically killed after getting struck by a vehicle in Gilroy on Monday night. KION-TV reports the accident took place around 8:54 p.m. at the intersection of Wren Avenue and El Cerrito Way on September 12, 2022.
Gilroy police arrived to find a man had been struck by a vehicle. The victim was pronounced dead on the scene.
The driver and vehicle involved were not found at the scene. The hit-and-run suspect's SUV was spotted driving away northbound on Wren Avenue. The SUV is described as a gray or charcoal-colored vehicle with front-end damage.
If you have any information on the driver or the location of the vehicle you are asked to call the Gilroy Police Department.
Support for Families After a Tragic Gilroy Pedestrian Accident
A fatal pedestrian accident becomes even more heartbreaking when the driver responsible doesn't bother to stop and take responsibility. Grieving families will question how justice can be served while a hit-and-run suspect remains free.
Those families can face financial turmoil in a little more than a week. They will see bills arrive for a funeral and burial, emergency response, and estate settlement. Close relatives also face the loss of income the victim may have provided family members through a weekly paycheck.
If a hit-and-run suspect is arrested, a civil wrongful death claim can immediately be filed against the driver. This claim would seek to protect the family financially in the present and in the years down the road.
If a suspect remains unidentified, a family may be able to file a claim against the victim's own car insurance policy. This would call upon the portion of the policy covering uninsured and underinsured motorists. If the victim didn't have a policy, it's possible the victim would be covered by another family member's policy.
Contact a Gilroy Pedestrian Accident Lawyer
If you have had a loved one taken from you by a careless driver, don't trust insurance companies to treat you and your family fairly. No matter what insurance policy is called upon, a Gilroy Pedestrian Accident Lawyer is a valuable safeguard to make sure everyone receives fair support after a tragedy.
Martin Gasparian offers a free case evaluation for all victims. It's a no-risk way to find out about every benefit available to your family. Contact Mr. Gasparian to schedule a free and confidential consultation today.