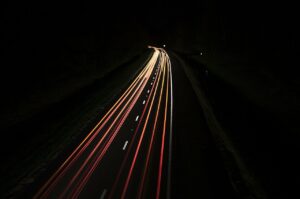 Rural Madera County roads can feature light traffic at times, but drivers must still remain clear-headed and focused in order to navigate curves and stay out of the lanes of other motorists. Any driver traveling while impaired can easily fail in this duty to other motorists.
A DUI driver might make a decision that can't be anticipated by others using the road. Unable to steer clear of a collision, an innocent victim might suffer major injuries and, in the worst cases, risk losing their lives.
DUI Arrest After a Fatal Motorcycle Accident in Madera County
A Coarsegold motorcyclist was tragically killed after a devastating collision in Madera County west of Hensley Lake Wednesday night. The Fresno Bee reports the accident occurred around 10:30 p.m. on Road 603 east of Run Way on September 7, 2022.
The California Highway Patrol determined that a 50-year-old Madera woman driving a 2016 Lexus eastbound attempted to turn around and backed up into the eastbound lane. A man on a Harley Davidson traveling east was unable to avoid the car.
The resulting impact sent the victim from his motorcycle to suffer fatal injuries. The motorcyclist was identified as a 58-year-old Coarsegold resident.
The Madera woman driving the Lexus was uninjured. CHP investigators feel that alcohol use contributed to the accident. They arrested the Madera woman and took her to the Madera County Jail.
Financial Assistance for Families After a Tragic Madera County Accident
Families forced to cope with the loss of a loved one after a motorcycle accident may risk a financial disaster when faced with the bills that follow. Close relatives can receive the invoices for a funeral and burial and also be charged for ambulance fees and other medical costs.
A wrongful death claim filed against an at-fault driver's car insurance provider can ask for assistance with these expenses. A Madera Motorcycle Accident Lawyer acting on behalf of the family will also ask for additional support factoring in the loss of guidance and income the deceased can no longer provide in the years to come.
When calling upon the insurance company of a DUI suspect, families don't have to wait on the outcome of a criminal trial. A civil wrongful death claim is filed and can be settled separately, no matter where criminal proceedings stand.
Call a Madera Motorcycle Accident Lawyer for a Free Consultation
If your loved one fell victim to a careless driver's mistake, please discuss your case with a skilled Madera County Motorcycle Accident Lawyer. Motorcyclists and their families often need strong legal protection when confronting insurance companies for at-fault drivers. Insurance adjusters can focus on trying to shift blame to a motorcyclist instead of providing the support that's fair to the families left behind.
Contact Maison Law for a free case consultation. Tell us what happened so that we can determine the best way for your family to stay financially protected now and in the future.